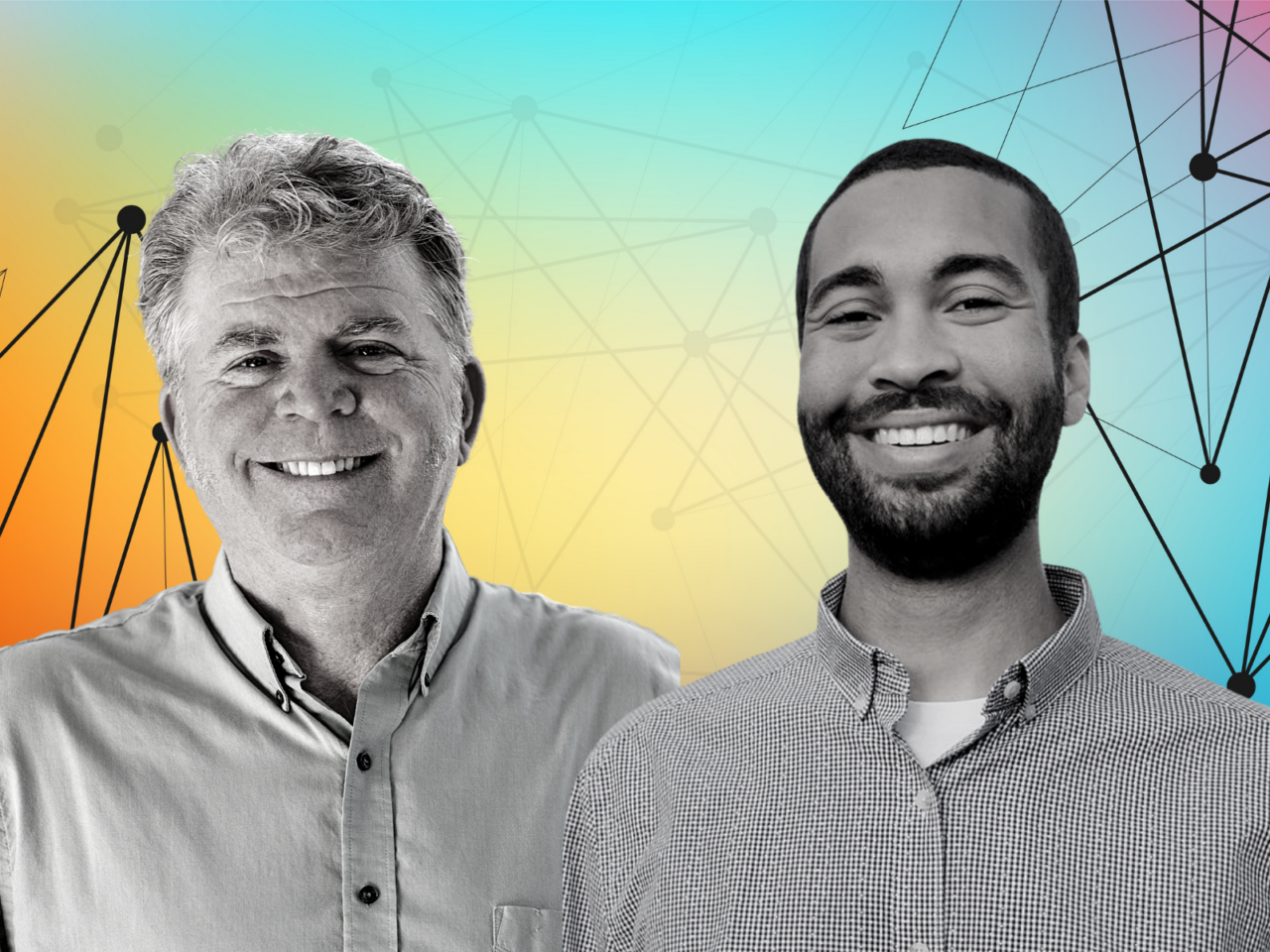 Jeff Danner led a previous poll, but is now nearly 9 points back.
With less than a week until Tuesday's General Election, St. Pete voters are still largely undecided in the race for District 8 between former City Council member Jeff Danner and teacher Richie Floyd.
But Floyd holds a clear edge. A St. Pete Polls survey taken Tuesday shows Floyd nearly nine percentage points ahead of Danner, with 39% support to Danner's 30.5%. But more than 30% of voters are either undecided or declined to say who they support.
While there's plenty of ground to cover before the Nov. 2 Election Day, the trends are in Floyd's favor. Of those who support him, more than 46% have already cast their ballot. Meanwhile, just 30% of those who support Danner have already voted. It's also a vast improvement for Floyd, who trailed Danner 22% to 16% in a previous poll in September.
While Floyd's lead is well outside the poll's 4.3% margin of error, Danner has room for improvement. He leads Floyd among both Republican and independent voters. Danner is registered with no-party affiliation, while Floyd, a Democrat, has positioned himself as the progressive choice in the race.
Danner leads among Republicans, likely turned off by Floyd's progressive messaging, with 43% supporting versus Floyd's 18%. Among independent voters, Danner leads 33% to 28%. But those two demographics contain the highest concentration of undecided voters by political affiliation, with 38% and 39% undecided, respectively.

Floyd leads among Democrats with 54% support to Danner's 22%. Only 24% of Democratic voters indicated they were undecided or declined to specify a preference.
If the polling trends hold, it could indicate that St. Pete voters are trending toward more progressive candidates. Floyd is running on a platform primarily dedicated to social justice.
Danner comes to the race with more name recognition than Floyd. He served two terms on City Council previously and, eight years later, is seeking a reboot.
Danner leads among White voters, but only narrowly, 36% to 34%. Black voters favor Floyd 58% to 10%.
The two are statistically tied at 35% support among male voters, but Floyd leads among women 42% to 27%.
Danner trails in every age demographic, with his strongest support from those aged 50-69, at 35% support to Floyds 37%. Danner's weakest support comes from the city's youngest voters, those 18-29, where he has just 21% support to Floyd's 42%. Floyd's strongest support comes from voters aged 30-49, 45% of whom indicated they already voted or planned to vote for Floyd. There, Danner posted just 23% support.
The candidates are running to replace City Council member Amy Foster, who is leaving office due to term limits. Foster succeeded Danner in the seat eight years ago. Foster has endorsed Floyd as her successor.
The poll was taken among 524 likely St. Pete voters. Polls are open Tuesday from 7 a.m. until 7 p.m. Voter turnout as of Wednesday morning was at 15.5%.