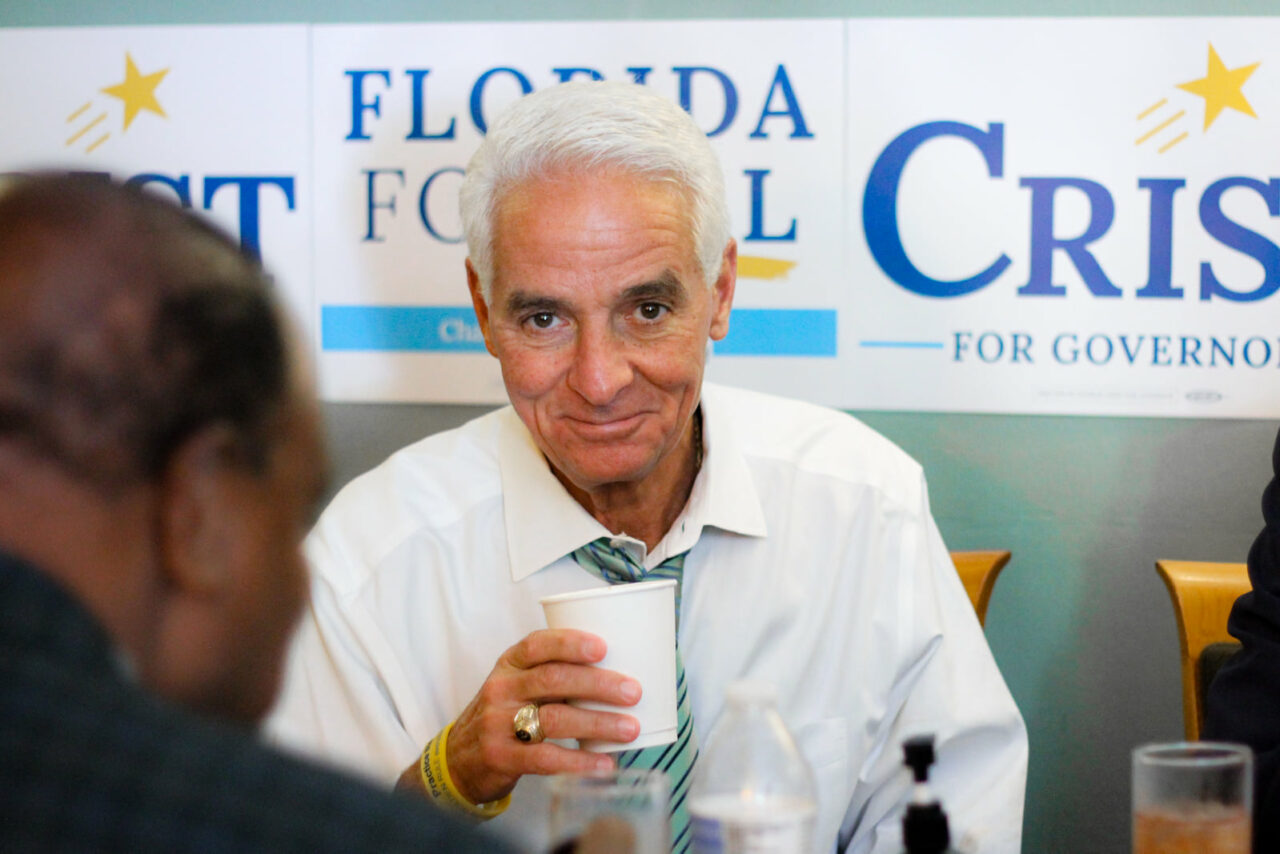 Crist represents the middle of the road, and that's not always helpful in a Primary.
Recent developments in the race for the Democratic gubernatorial nomination are trending well for Charlie Crist. While that's not a bad thing for him, of course, let's not draw too many conclusions just yet.
The Primary doesn't occur until Aug. 23 of next year, which leaves lots of time for gremlins to do their work.
We must acknowledge, however, that Crist has thus far run a disciplined campaign, and his fundraising efforts are going well. He promised to take nothing for granted in this race, unlike his failed attempt to unseat Rick Scott in 2014. That's when Crist admitted to me that he wrote off deep-red counties and didn't campaign there, and he vowed not to make that mistake again.
Meanwhile, Nikki Fried has sputtered like a misfiring engine cylinder. The third player in this drama, Annette Taddeo, is a relative newcomer to the campaign and doesn't seem to have found her sea legs just yet.
So, yeah, you can make the case that Crist is cruising now.
However, let's jump in the way-back machine to Dec. 22, 2017. An event that day provides a cautionary tale for those who would dare to declare a winner in a race with many miles to go.
That's the day President Donald Trump endorsed Gov. Ron DeSantis via Twitter (Trump still had an account back then) for the Florida Republican gubernatorial nomination. The move t-boned presumed GOP nominee Adam Putnam and propelled a relatively obscure North Florida Congressman into the spotlight.
"Congressman Ron DeSantis is a brilliant young leader, Yale and then Harvard Law, who would make a GREAT Governor of Florida. He loves our Country and is a true FIGHTER!" Trump tweeted.
It unleashed seismic shockwaves in that race.
"Adam Putnam just did a spit take," a GOP operative told Politico after Trump's tweet.
Side thought: Isn't it weird that some Republicans slime schools like Yale and Harvard as socialist indoctrination chambers for Democrats? However, it's a different story when their person went to those elite institutions.
Anyway, Putnam had $15 million in the bank before Trump's tweet and a substantial lead in multiple polls. We know what happened, though. Putnam tanked, and DeSantis won the Primary in a breeze.
This underscores how dangerous assumptions can be when trying to handicap a political race this far out. Crist does have the money advantage over Fried, and the gap could widen as her campaign seems to spend most of its time putting out self-lit fires.
Most recently, the Florida Commission on Ethics found probable cause Fried violated state law by initially failing to disclose $400,000 in lobbying income when she ran for office in 2018.
She dismissed that as a political hit job by a group of people appointed by Republicans. Maybe so, but it was still the latest in a series of things she has had to explain. That's never good.
Of course, the Democrats don't have anyone who comes close to Trump's charisma and stranglehold on his supporters. Crist probably doesn't need to worry about the impact from a spread of endorsement torpedoes striking his campaign.
However, Crist also represents the middle of the road, and that's not always helpful in a Primary. He might be wise at this point to guard his flank against a Taddeo surge, especially if Fried continues to struggle.
Progressives could turn to Taddeo, and in 2018 we saw how dramatic that could be. Progressives fueled Andrew Gillum's late charge to upset moderate Gwen Graham for the Democratic nomination, and voters were left with a far-left Democrat and a far-right, Trumpy Republican.
Or, there could be a wild card waiting out there who hasn't yet shown their hand. Democrats remember how billionaire Jeff Greene waited until June to jump into the 2018 gubernatorial Primary. Many believe his entry also helped siphon votes from Graham.
Did I say earlier it's tempting to say Crist is cruising? Why, yes, I did.
It's also tempting to say it doesn't matter who wins the Democratic nomination because DeSantis is the Starship Enterprise at this point. He will have many millions more in the bank than whoever is selected to run against him, and he won't have to squander even a nickel on a Primary challenge.
Oh, wait, that election won't happen until next November.
And as DeSantis should know better than anyone, surprises happen.