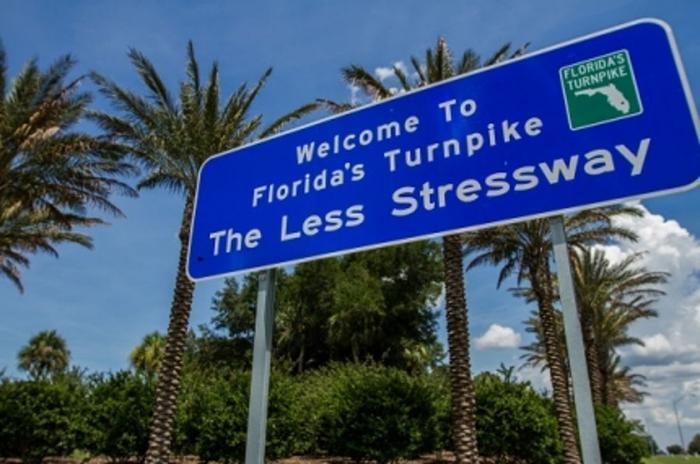 'Before you know it, this major thing is coming through your community.'
Citrus County commissioners have heard from constituents about the proposed Florida Turnpike extension, and the reactions are mixed.
They've heard from people who think it's a great idea to connect Citrus County regionally with Orlando, from an economic standpoint and for hurricane evacuation.
They've heard from those who think it's a lousy idea to bring yet another toll road through the county, causing potential environmental destruction and mowing down houses.
And constituents all want to know from commissioners: What do you think?
Commissioner Ruthie Davis Schlabach raised that issue this week, and the board's collective thinking was not to get out in front until more is known.
The turnpike extension from Wildwood to an undetermined point on U.S. 19 or the Suncoast Parkway was the surviving project from M-CORES — Multi-use Corridors of Regional Economic Significance. While the other two — extending the Suncoast Parkway to Interstate 10 in Jefferson County and the Southwest Florida Connector between Polk and Collier counties — were either eliminated or scaled back, the turnpike connector remains.
The Florida Department of Transportation is proposing four alignments, including two through Citrus County. FDOT had public meetings last week in Citrus and Levy counties; a final report is required by the Legislature by the end of 2022.
With Citrus County officials planning an annual visit to the Capitol in January to meet with legislators and agency directors, Schlabach said she wanted to make sure Citrus was speaking as a single voice when it came to the turnpike.
"I'm not asking for a yes or no. I want us to have a conversation," she said.
Schlabach said her concern is that plans will protect politically connected land owners while seeing "vulnerable communities get plowed through."
"Before you know it, this major thing is coming through your community," she added.
Chair Ron Kitchen Jr. noted the county has no more information than the public.
"What we're dealing with is rumor," he said.
Kitchen said the county should coordinate with FDOT.
"We want in the loop. We want in their conversation," he said.
And likewise, Commissioner Jeff Kinnard suggested a cautious approach.
"I want to make sure we're all singing from the same page," he said.