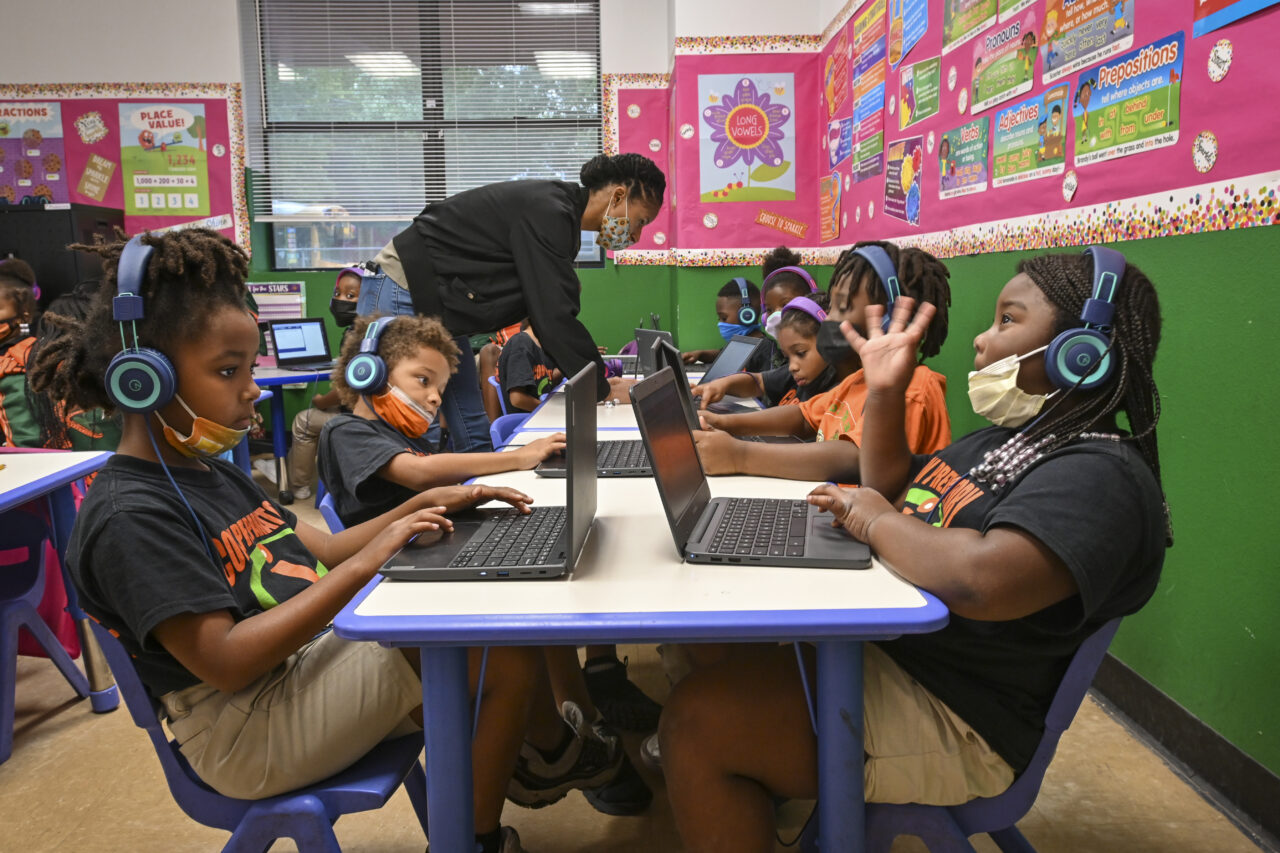 Schools and teachers don't have to use the House-developed curriculum, but the materials are available to teachers and the public.
The Florida Department of Education has approved a new fourth grade civics curriculum that includes Florida trivia, mock bill drafting and a "bingo lingo."
Florida ranks third in the nation for K-12 achievement, noted House Speaker Chris Sprowls, but the schools lack Florida-specific civics curricula. According to the Speaker's Office, Sprowls targeted the fourth grade because that's when students focus on state history.
The Palm Harbor Republican touted the curriculum as the first state Legislature-produced civics curriculum in the nation.
"It's pretty exciting," Sprowls told reporters. "Over the summer, we took a look at the civics curriculum as it relates specifically to state government and were kind of shocked at the lack of materials that were available to school-aged kids."
Schools and teachers don't have to use the curriculum, but civics activities in the course material are available to teachers in addition to what is already in use.
On Friday, Education Commissioner Richard Corcoran, who was House Speaker from 2016-2018, sent Sprowls a letter certifying that the drafted curriculum meets state civics and government standards. In that letter, Corcoran wrote that the curriculum will be a valuable and timely resource for school districts.
"The Florida House of Representatives has a reputation for blazing trails by being one of the most innovative legislative bodies in the nation, and this new civics curriculum is proof of their dedication to improving the education that Florida's 2.9 million students receive," Corcoran said in a statement. "I would like to thank Speaker Sprowls for making this vision a reality, and for making the Florida House of Representatives the first legislative body in the nation to craft and develop a set of civics curriculum for students and teachers to utilize."
The Florida House Clerk's Office developed the class material in consultation with Florida public school teachers. Among the activities in the curriculum is a "choose your own adventure"-style booklet on public service and a mock bill challenge, which asks students to carry a bill through the legislative process from beginning to end. Also in the curriculum are games and activities on Florida trivia, government terms and state symbols.
In addition, the House is developing a website to allow teachers, administrators, parents and home school instructors to download materials and read more about the curriculum.
The new curriculum went live after from legislation (HB 5) lawmakers passed last Session, which required the department to revamp government education, including through "Portraits in Patriotism," a video library of first-person accounts from immigrants who lived under authoritarian regimes. Sprowls was a key player in promoting the civics legislation, which ran parallel to a bill on civic literacy and a bill backed by Gov. Ron DeSantis on intellectual freedom on college campuses.