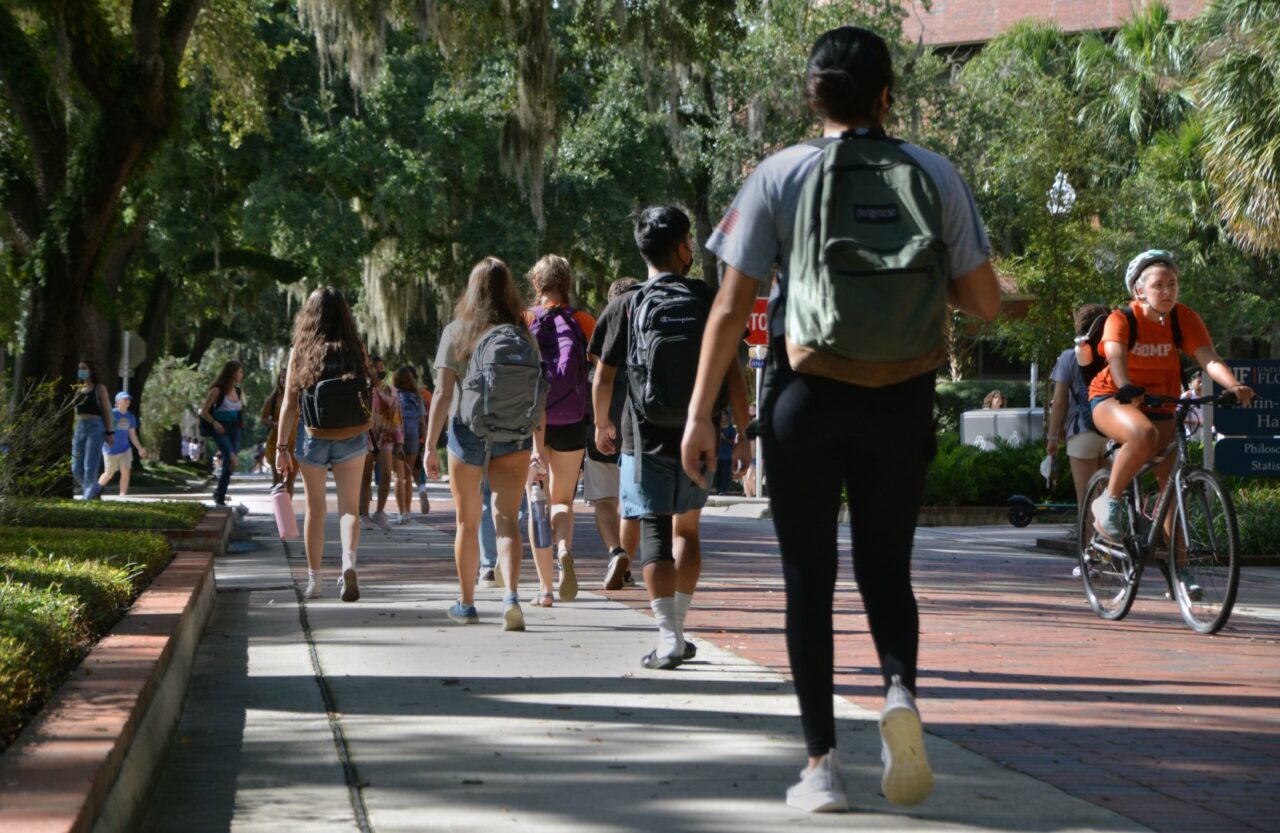 Some shared concerns over the change in the accreditation requirement.
A committee proposal that would prevent state colleges and universities from being accredited by the same agency for consecutive accreditation cycles advanced Tuesday morning.
The bill (SPB 7044) was approved by the committee in a 6-3 vote along party lines. The measure would also require additional information about textbooks and instructional materials from state universities and colleges, mandating such information be posted at least 45 days before the start of class and kept public for five years.
The goal of the bill is to increase transparency and make materials more accessible for students, said Sen. Manny Diaz, who presented the bill.
"What the bill is doing is, it's expanding some of the information especially for general education, core courses, expanding that information that has to be loaded onto the website, and also requiring that that information be posted for five years," Diaz said.
However, some Democratic committee members questioned the intent of the bill, including if the expanded publishing of course materials is related to censorship.
"I want to make sure we're not doing this in a way to censor books or anything of that nature that are being produced within our colleges. Is that the intent of this bill?" asked Sen. Shevrin Jones, the committee's vice chair.
"The intent is truly a transparency of the requirements for the course so that students have advanced transparent knowledge with the syllabus and the materials that they're going to be expected to use in that course," Diaz responded.
Others shared concerns over the change in the accreditation requirement. While Diaz argued it is "always good to have a different perspective," some feared it may affect the type of grants and awards state universities and colleges could receive.
"What if a university finds that their current accreditor meets all of their goals and they don't wish to change the accreditation agency?" Sen. Lori Berman asked.
Diaz insisted the change would embrace a recent federal measure that expanded accreditation in the country.
"This goes along the lines with the changes that were made at the federal level in which the deregulation of the geographic boundaries for all regional accreditors in the United States have been removed, and they can accredit schools regardless of their geographic location," he said.
The bill now awaits additional committee assignments.