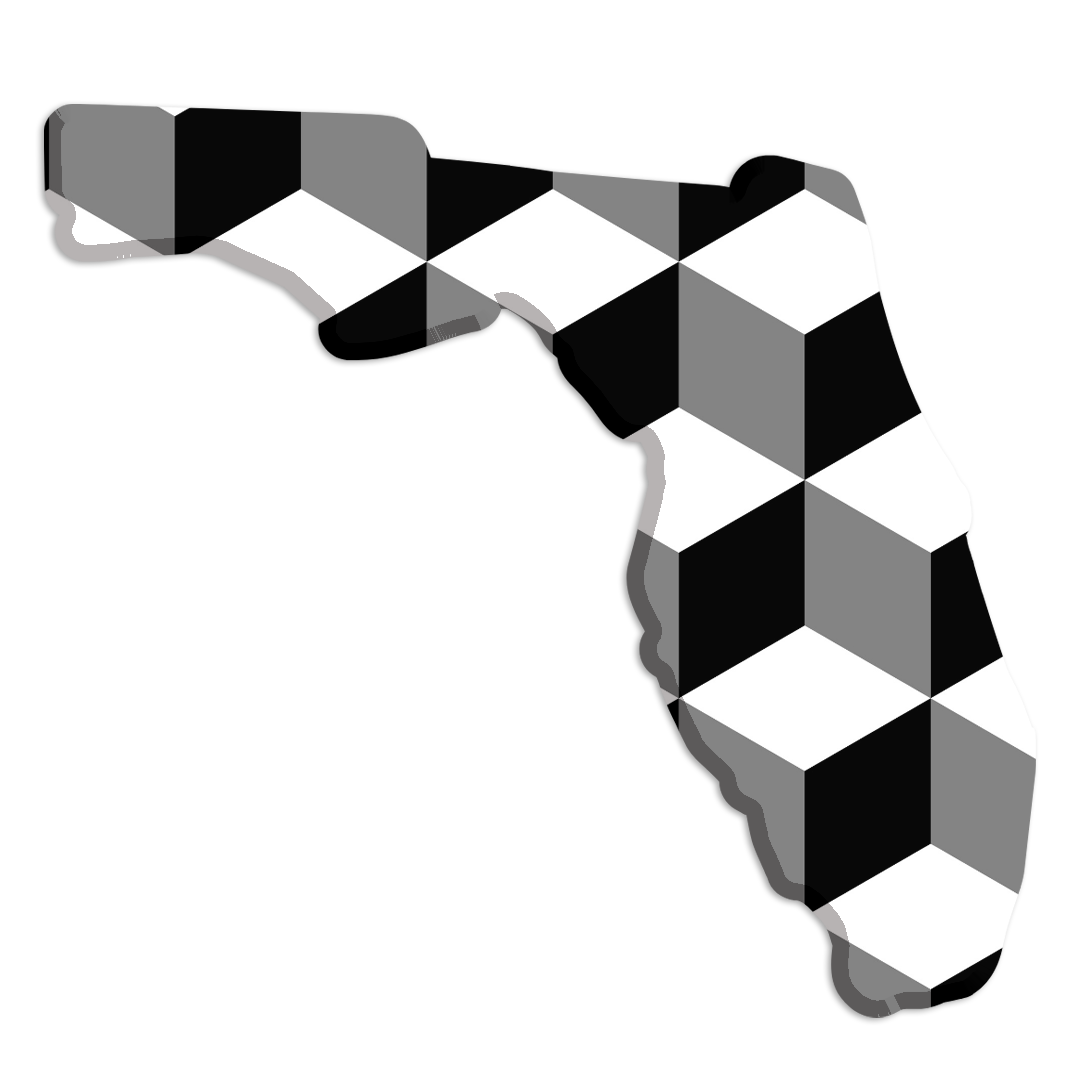 The map ignores concerns from the Governor over CD 5, and from Democrats over CD 7.
The Florida House published a new draft map for Florida's now-28 congressional districts. And it's clear if the Florida Supreme Court won't rule out a Tallahassee-to-Jacksonville district, neither will the House.
Now lawmakers have more than a week to study lines before the redistricting process kicks back into gear in the House.
The latest House cartography (H 8011) includes a jurisdiction that runs along the Florida-Georgia border and closely resembles the district now represented by Rep. Al Lawson, a Tallahassee Democrat. That signals the continued stance that the seat, numbered in the draft map as Florida's 3rd Congressional District, is protected as a Black minority-performing district.
That's likely welcome news to those upset that a map offered by Gov. Ron DeSantis' office (P 0079) erased the district. DeSantis last week asked the Florida Supreme Court for an advisory opinion on whether such a district needed to appear on maps, but the court unanimously denied that request on Thursday.
House Speaker Chris Sprowls shortly before the map's release signaled any maps produced by the Legislature likely would keep a minority access seat in North Florida.
"The Governor's question about the North Florida district and its contiguous nature raised a novel legal argument," Sprowls said. "We are probably not on in a position to be able to address novel legal arguments in our process, which is why, had we gotten guidance from the Supreme Court, that may have enlightened that. But in the absence of that guidance and the absence of legal precedent, we are going to operate and we are going to follow the law. We are going to come out with a map that complies. I think that you can probably anticipate that North Florida district … in the previous House map will be similar or the same."
In fact, the latest map also includes many facets of a House workshop map derided by some watchdog groups as aggressive GOP cartography. Most notably, it largely does away with a district represented now by Rep. Stephanie Murphy, a Winter Park Democrat. Murphy, who flipped the existing Florida's 7th Congressional District from Republican to Democrat in 2016, announced earlier this year she would not seek another term.
As House staff released the latest iteration of political boundaries, state Rep. Tyler Sirois, the chairman of the House Congressional Redistricting Subcommittee, announced he was canceling a Monday meeting and would instead convene on Feb. 18. That will allow lawmakers and the public more than a week to scrutinize the new lines.
"It was my desire for Members to have more time to review the proposed map," Sirois wrote in a memo. "… We remain committed to following the law and look forward to continuing our work to create a legally compliant congressional map."
The new draft largely remakes the Orlando area by combining parts of Murphy's existing district with a neighboring seat represented by Rep. Val Demings, an Orlando Democrat running for U.S. Senate instead of a new House term. It shifts Florida's 10th Congressional District west to become a conservative one anchored by The Villages in Sumter County. The new CD 7, meanwhile, covers Winter Park and downtown Orlando. That likely makes it a Democratic-leaning seat. But much of Murphy's district ends up in the Florida's more coastal 6th Congressional District, represented now by Rep. Mike Waltz, a St. Augustine Beach Republican.
Indeed, Waltz's district gets split almost into three equal geographic districts on the map. But presuming he would want to avoid a primary with fellow Republican Reps. Kat Cammack or John Rutherford, he would most likely run in the new CD 7. While there's no requirement for members of Congress to live within their district, that would place his residence well north of the district lines.
This differs substantially from a map already passed by the Florida Senate (S 8060), which left a seat analogous to the existing CD 7 in place. The Florida Senate has held CD 10 serves as an effective minority district, a Democratic-leaning district where Black voters control the primary. But the House has not counted it as such, and the map shows no effort to keep the new CD 7 as a minority seat.
Rep. Kelly Skidmore, the ranking Democrat on the Congressional Redistricting Subcommittee, released a statement promising scrutiny of the changes in Central Florida, while openly relishing the apparent end of DeSantis' proposal to nix CD 5.
"Now that Gov. DeSantis' quest to disenfranchise Black voters in North Florida has ended in defeat, we can finally get back to doing the work of passing a fair map for the people of Florida," she said. "It's very early in the process, but there are significant differences from the Senate map, particularly in the areas around Orlando and Tampa. The I-4 corridor has seen significant growth recently, and we need to be sure that the maps drawn will best serve those communities."
The legislative chambers for decades have largely left the drafting of lines governing their own make-up to respective chambers. This year proved no different with the House adopting the Senate lines as is and the Senate unanimously passing a joint resolution with proposed Senate and House maps. But the chambers separately draft congressional lines and then must come together to approve a final map. That will go to DeSantis, who maintains veto power — and notably has not signaled to date that he's giving up on eliminating the North Florida district.
A partisan performance analysis by MCI Maps shows that under the just-released House draft, voters in 18 proposed districts favored Republican Donald Trump in the last election, while voters in the remaining 10 favored Democrat Joe Biden. That's the same breakdown as the Governor's map.
Comparatively, the Senate map has 16 Trump districts and 12 Biden seats.
Trump won Florida's electoral votes by about three percentage points. The state's current U.S. House delegation includes 16 Republicans and 11 Democrats. The new maps have one more district than is in place now due to reapportionment based on the 2020 Census.
Unlike the Governor's map, this cartography leaves Florida's 13th Congressional District almost in the exact shape it's in now. Represented by Rep. Charlie Crist, a St. Petersburg Democrat running for Governor instead of seeking re-election, would likely remain competitive under the new map, picking up an additional portion of Pinellas County in the Safety Harbor region.
In South Florida, the draft map keeps Florida's 20th Congressional District, represented by Rep. Sheila Cherfilus-McCormick, largely intact. Florida's 24th Congressional District, represented by Rep. Frederica Wilson, becomes more compact but also remains a minority seat.
Two GOP-held South Florida districts may end up somewhat safer GOP jurisdictions under the map. Florida's 27th Congressional District, represented by Miami Republican Rep. Carlos Gimenez, becomes more compact. The resulting district is one where 50.53% of voters backed Trump.
Rep. Maria Elvira Salazar, a Miami Republican who now represents Florida's 26th Congressional District now, gets her seat renumbered to Florida's 28th Congressional District on the new map. While she represents the most Democratic-leaning seat held by a Florida Republican today, about 51.89% of voters in the new CD 28 voted for Trump.
But the seats definitely have a tendency to swing. Both the new CD 27 and 28 were carried by Democrat Andrew Gillum over DeSantis in the 2018 Gubernatorial election.