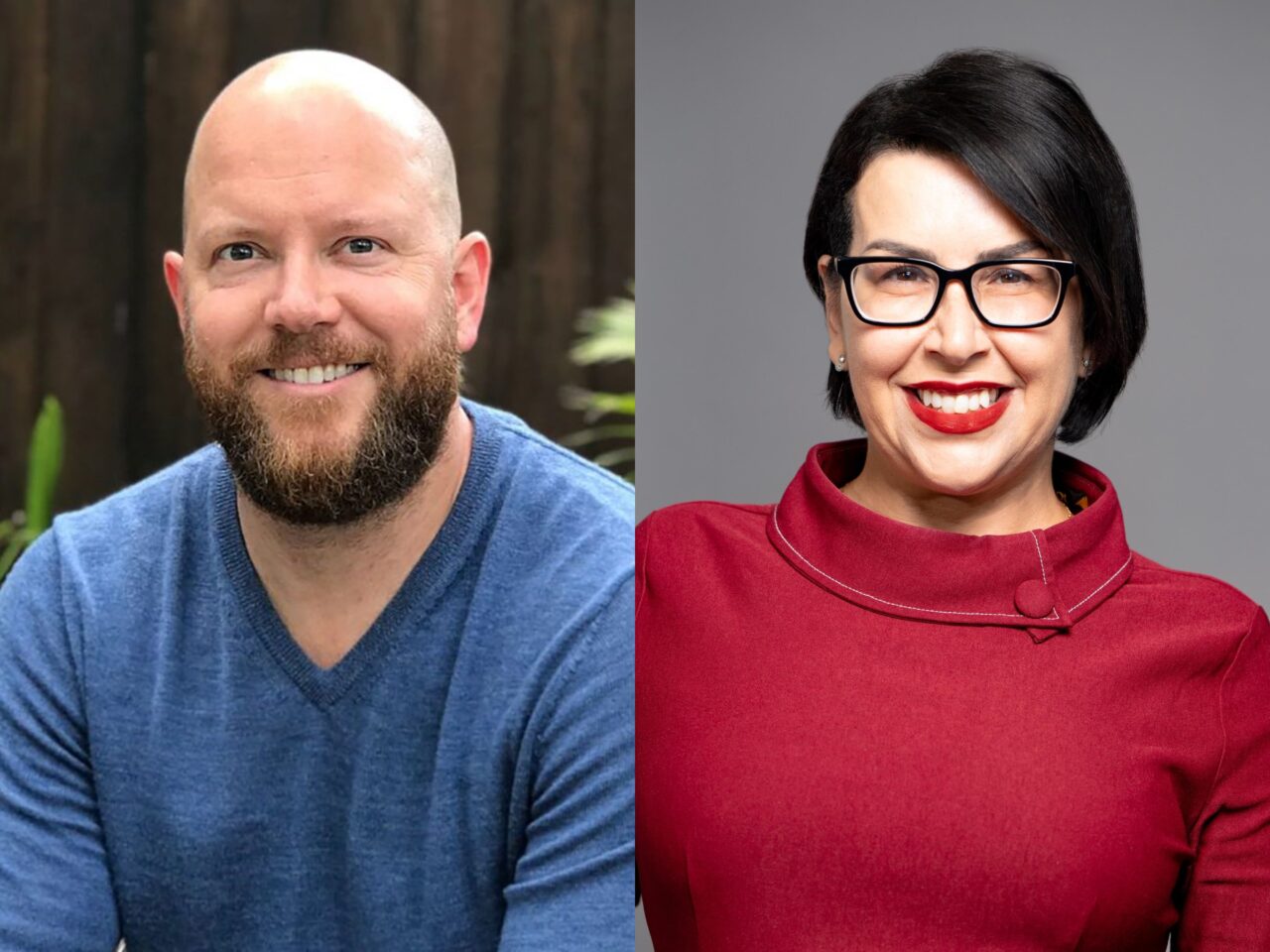 Teixeira, a local art studio owner, holds a narrow lead against Smith-Levin, a former Scientologist.
Clearwater City Council candidates Aaron Smith-Levin and Lina Teixeira are neck-and-neck in the fundraising game as the two race to succeed term-limited District 5 Council Member Hoyt Hamilton.
Teixeira, a local art studio owner, holds a narrow lead against the former Scientologist Smith-Levin. The most recent fundraising reports show Teixeira has collected $69,398 since launching her campaign, while Smith-Levin has raised a total of $65,856.
A third candidate, pastor Jonathan Wade, has raised $8,295 as the latest entrant into the race.
Teixeira, who serves as the vice-chair of the Clearwater Downtown Partnership and serves on a slew of civic organizations, raised $19,925 in the latest fundraising report, which spanned from Feb. 1-16.
She saw 44 donors to her campaign in that timeframe, including a dozen $1,000 contributions from individuals like Porter Development LLC President Les Porter and restaurateur Frank Chivas. Several large donations were also made by restaurants associated with Chivas, like Island Way Grill, Salt Rock Grill, Salt Cracker Grill and Marina Cantina.
As for spending, Teixeira dished out a hefty $28,653 ahead of the March 15 election. She spent about $15,000 on consulting services, and about $12,000 on postage — an expense that has sparked a small feud between her and opponent, Smith-Levin. In her postage haul, Teixeira sent out the first negative mailers of the campaign season, directed at Smith-Levin. The mailers criticized Smith-Levin for previous bar altercations, according to the Tampa Bay Times.
Smith-Levin, who has run his campaign as a vocal Scientology defector and critic, said in a video posted in response to the mailers that "a vote for Lina Teixeira is a vote for the continued Scientology takeover of our city."
Smith-Levin has trailed Teixiera in the fundraising race, and collected $8,447 in the most recent finance period. Despite a smaller haul, he saw 116 contributors, including one $1,000 donation from Pennsylvania business owner Mike Long.
Smith-Levin also has kept his purse strings tight, only spending $13,746 in the latest report (and only $30,226 total). Most of his spending — about $13,000 — went to consulting services this time around.
Wade, who's managed to stay out of the latest drama in the race, collected $7,625 in the latest finance period. He reported 10 donors, and contributed $6,500 in self-funding.
Wade spent $3,436 on postcards and printing expenses.
As far as the candidates' platforms, Smith-Levin lists his priorities as making Clearwater more business-friendly, fighting back against Scientology and protecting the police. Teixeira wants to address the city's over-reliance on tourism, an issue exacerbated by the pandemic, she told the Tampa Bay Times. As a small business owner in downtown Clearwater, she also seeks to be pragmatic about the influence of Scientology on the city's redevelopment.
Wade, who served most of his career as a social worker and addiction counselor, decided to run for the seat in hopes of providing more diversity on Council, and to push environmental initiatives.