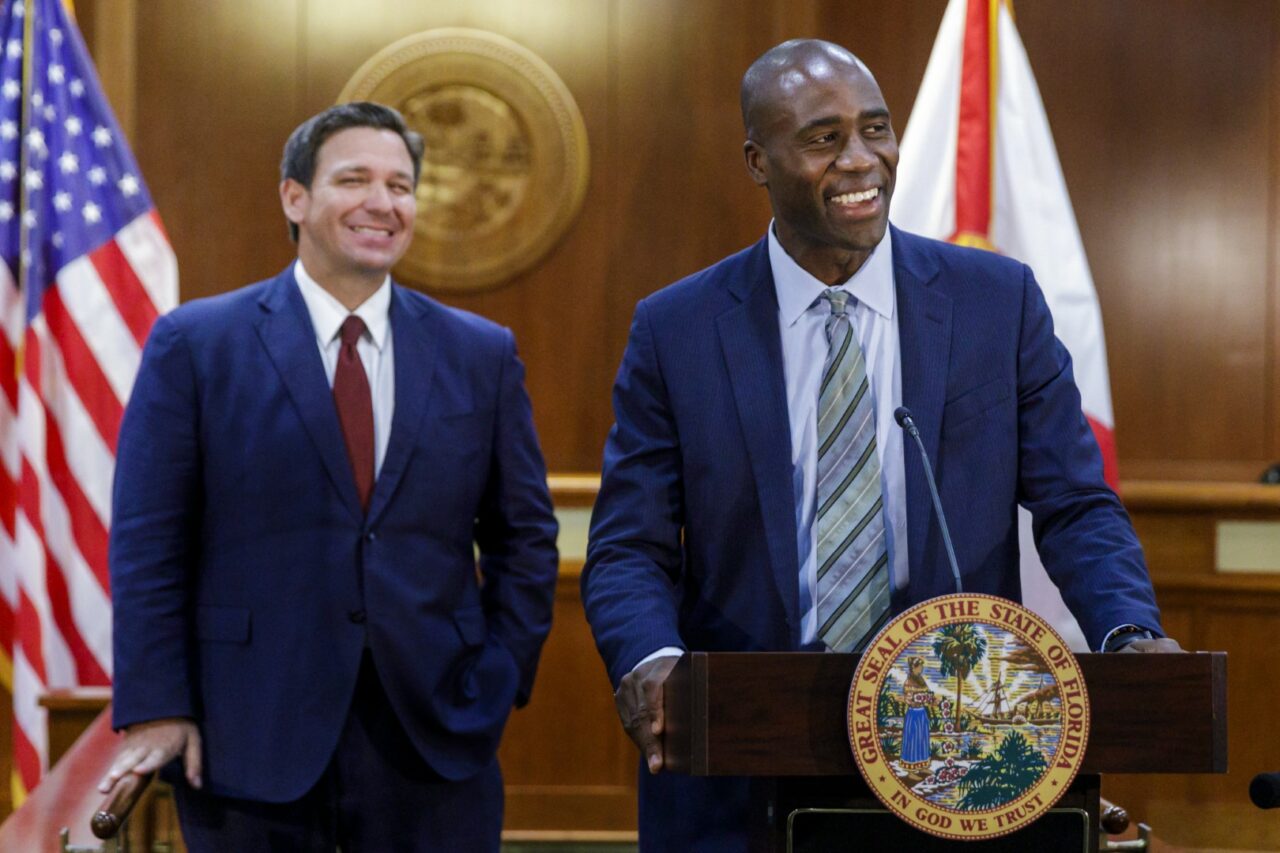 'People want to live freely in Florida.'
Gov. Ron DeSantis and Surgeon General Joseph Ladapo rolled out revised COVID-19 guidance on Thursday, another shot across the bow of the so-called "biomedical security state."
In a move to "buck CDC" criteria on masking and other coronavirus mitigation measures, Florida's Governor and the state's head doctor presented a united front.
"People want to live freely in Florida, without corporate masking creating a two-tier society and without overbearing isolation for children," DeSantis said. "We are empowering health care practitioners to follow science, not Fauci's status quo."
"The state of Florida has widespread natural and vaccine-induced immunity," Ladapo added. "Evidence suggests that most secondary transmission occurs early on. Our state will continue to make decisions for Floridians rooted in sound science, not fear, whether they are working or in school."
New guidance proclaims an end to two-tier "corporate masking," where employees are compelled to cover their noses and mouths as patrons breathe freely.
The advisory "makes clear that all employees at a corporation should not be forced to wear a mask while at work. The guidance recognizes there are millions of employees in Florida working in industries from hospitality to manufacturing to banking who for no reason whatsoever have been forced to wear a mask at work."
"Unlike CDC guidance, this guidance does not rely on wearing facial coverings in a community setting. There is not strong evidence that facial coverings reduce the transmission of respiratory viruses. Businesses are advised to no longer require facial coverings for employees, as there is no proven significant clinical benefit for facial coverings among the general population," the advice goes.
A version of right-to-try was also promulgated in this guidance.
"With today's actions, state guidance is now clear that practitioners will have the flexibility to make the decision to treat patients with off-label prescriptions if they determine that it may help the patient and it is something the patient would like to try and provides informed consent to try," reads the guidance document.
Isolation guidance was reduced to five days, meanwhile, for students, day care clients, and Floridians writ large. Masks are optional in all cases, of course.
"The five-day guidance does not rely on the use of masks as a mitigation technique among the general public, as the use of masks has been shown to be ineffective in preventing transmission. This guidance recognizes that the CDC's guidance is vastly out of date and has forced Floridians to miss work and school even when it is safe to return."
DeSantis had touched on some of these concepts in recent news conferences, ruminating about a so-called "workers' bill of rights." The Governor came around to his call to "liberate" muzzled staffers during his many speaking engagements.
"I'll speak to a group," DeSantis continued. "There will be 500 people at a dinner. And I'll speak. And nobody's wearing a mask. But then they make the wait staff wear masks during that time period! I'm thinking to myself: 'Why? What does that do?' If they want to do it for themselves, fine, I think people should have that freedom. But in many cases, they're being forced to do it by the properties."
Back in December, he hit similar points.
"I think it's like a two-tiered society," DeSantis said. "They're trying to have a servant class that has to always do all this. But yet the other class, they can lecture you about wearing masks, but then they don't wear masks themselves. That's wrong."