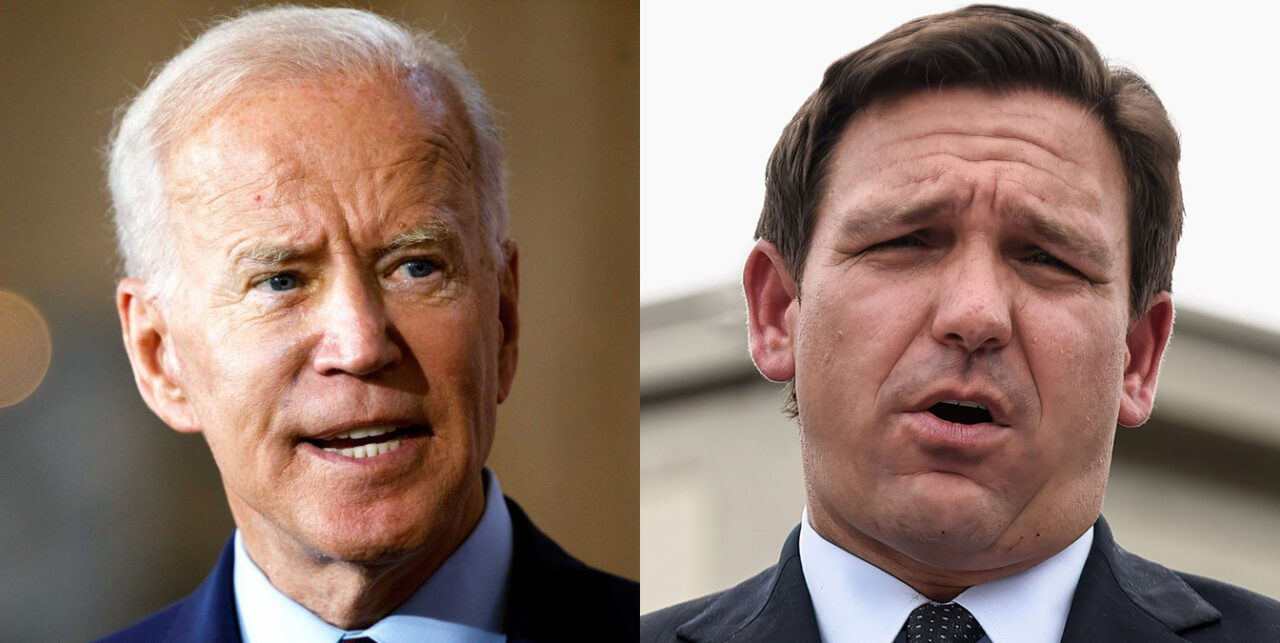 The Governor had a hard time staying awake, but he found plenty to dislike in the speech.
Gov. Ron DeSantis reserved comment Tuesday night during Joe Biden's debut State of the Union address, except for tweeting a graphic with an albino alligator and a three-word message: "Let us alone."
But on Wednesday, the Governor turned his attention to the Biden oration. Noting he had trouble staying awake at times, DeSantis nonetheless offered a fairly comprehensive and mostly negative review.
"The really striking thing is we've got a lot of problems in this country," DeSantis said. "It's striking that so many of these problems have been created by Biden and his administration."
The Governor went through a familiar laundry list of critiques, including one about gas prices, in which he described "people chafing at the pump" amid increased costs.
DeSantis described Biden's "misguided" petroleum policies as "bad for consumers" and "also bad for national security."
From there, the Governor turned his attention to the "huge problem" of inflation, which he contends is "much higher" than the official number of 7.5%.
Biden, said DeSantis, has "printed trillions and trillions of dollars and the solution we are told is to print trillions and trillions more."
This expansion of the monetary supply is "fueling inflation," DeSantis said, describing it as "frustrating to hear … that the solution is to do more reckless spending."
Border policies were yet another issue DeSantis revisited Wednesday.
"The cartels are basically eating our lunch," DeSantis said of undocumented immigrants arriving via the Texas-Mexico border.
Turning to prescription drug prices, DeSantis again outlined the state's plan to "buy drugs from Canada." The federal government has not signed off on that proposal, despite repeated entreaties from the Governor's Office and the "byzantine process" the state completed getting ready for implementation.
"You have the opportunity to do some of these things," DeSantis argued.
When asked about a positive, DeSantis paused, saying, "I'd have to think about some of the stuff" Biden said, before noting that Anthony Fauci "is in the witness protection program now."
From there, the Governor went to familiar territory, spotlighting Democratic policy reversals on COVID-19 mitigation in schools, day care and elsewhere.
"They were the ones that were dipping their nose into Florida's business last summer," DeSantis said. "Now they act like that was something they don't support."