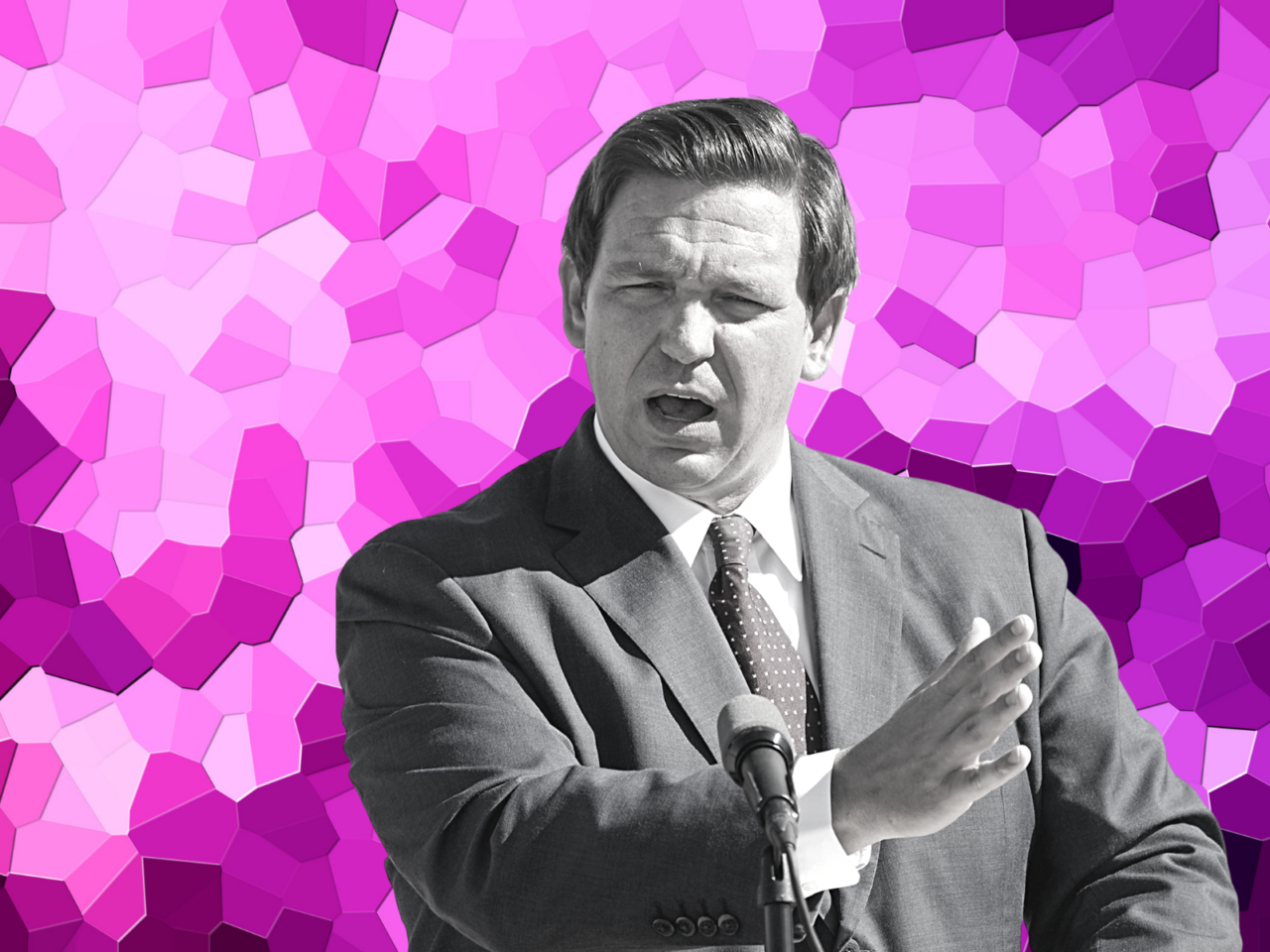 'If (Putin) went into France, do you think they'd do anything to put up a fight? Probably not.'
Gov. Ron DeSantis hailed the fighting spirit of Ukrainians for resisting Russia's invasion Wednesday, arguing the French wouldn't fight back nearly as hard if Vladimir Putin invaded.
DeSantis said Ukrainians were "willing to fight" and "go out there and ward off a Russian army," before presenting a seemingly avoidable contrast.
"A lot of other places around the world, they just fold the minute there's any type of adversity. I mean, can you imagine, if he went into France, do you think they'd do anything to put up a fight? Probably not," DeSantis suggested.
The Governor was addressing Ukraine for a second time this week, and many of his comments reprised previous postures.
DeSantis described Putin, again, as "basically an authoritarian gas station attendant." Russia, meanwhile, is a "hollowed-out country but for the energy" and "legacy nuclear weapons," DeSantis argued.
"His ideology is: try to reassemble some of the lost glory of what they had," DeSantis said of Putin.
He quickly added "the Soviet Union was not a glorious entity" so his position would not be misconstrued, stressing it was Putin's view "that the dissolution of the Soviet Union is a bad thing."
DeSantis predicts ongoing "guerrilla warfare" in Ukraine.
"I think it's going to be like death by 1,000 cuts," DeSantis predicted. "I think Putin has miscalculated."
DeSantis was late in addressing hostilities in Ukraine, doing so after Agriculture Commissioner Nikki Fried and Congressman Charlie Crist spotlighted the Governor's reticence in the days after the Russian invasion. Crist and Fried are both running for Governor themselves as Democrats.