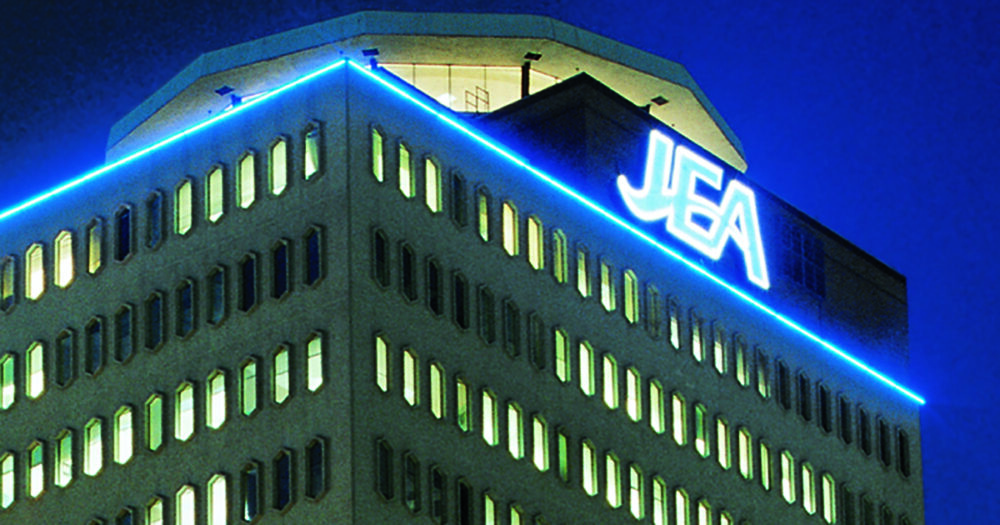 The budget showed a nearly $300M year-over-year fuel cost increase.
JEA is planning to raise rates to deal with the skyrocketing cost of fossil fuels and the area's tremendous growth. 
An anticipated 1.5% electricity rate increase is expected by this time next year. A 17% fuel rate increase is also in the cards.
Those change come under the Fiscal Year 2023 budget, passed unanimously by the JEA board of directors, which shows a nearly $300 million year-over-year fuel cost increase.
"This budget is intended to be supported by a midyear base rate increase on the electric side, tentatively planned to go into effect April 2023, stable water rates and a chilled water rate restructuring, all essential to lay the foundation for future growth," said Juli Crawford, JEA Director of Financial Planning and Analysis, at the board meeting Tuesday morning.
Non-fuel operating and maintenance expenses also increased year over year.
"This is largely driven by growing needs of the business, along with a proactive approach to workforce planning," Crawford said. "We will be adding 111 full-time employee positions to continue to serve a growing Northeast Florida. The impact is about $3.5 million on the electric side and $3.4 million on the water side. That math equates to about $62,000 per employee." 
The budget passed without much discussion. Board Vice Chairwoman Marty Lanahan said people should pay attention to the process before it gets to the full board in order to get a better grasp on the discussion. Crawford made a similar presentation in a JEA committee meeting the day before.
"I would encourage everybody who is interested in the rate scenarios to attend the Finance and (Operations) Committee in the coming months, because that's where a lot of the pre-work will get done to get to decisions," Lanahan said.
"It's always interesting when we go through that process. I would also ask that in that process, we get as much insight as possible into what others might be doing — our peers throughout the state — on these rate adjustments."
The budget now goes to the Jacksonville City Council, per the JEA charter, where there are already negative reactions to it.
"Public utilities are here to serve Jacksonville families, not to profit off those struggling to make ends meet," Councilman Reggie Gaffney said in a statement. "When a Jacksonville family receives their paycheck, it is difficult enough to provide basic necessities or even purchase dinner for their children — right now, people cannot afford any additional expenses."
JEA responded to Gaffney later Tuesday afternoon.
"During today's Board meeting, no action was taken that impacted JEA base rates," Kurtis Wilson, JEA Vice President of Government Relations, said in an email to the Councilman. "Pass-through fuel adjustments, up and down, have also routinely been taking place in customer bills, as well.
"This morning's Board action was simply to advance a proposed 1.5% base rate increase during an upcoming Fall rate hearing, which is still undergoing further study and being driven by numerous other economic factors driving our underlying costs."
The increase, if it happens, should be "relatively minor,"  Wilson added. It would add around $1.16 to the average bill, which JEA states is between $120 and $134 a month between October 2021 and this month. Also, as Wilson said with rate-setting, there's still a way to go.
"Over the summer, the staff will work on updating the pricing policy, and then bring back final rate recommendations to the board in the fall," JEA Finance and Operations Committee Chairman Joseph DiSalvo said. "The cost of service and rates is a very complex subject."