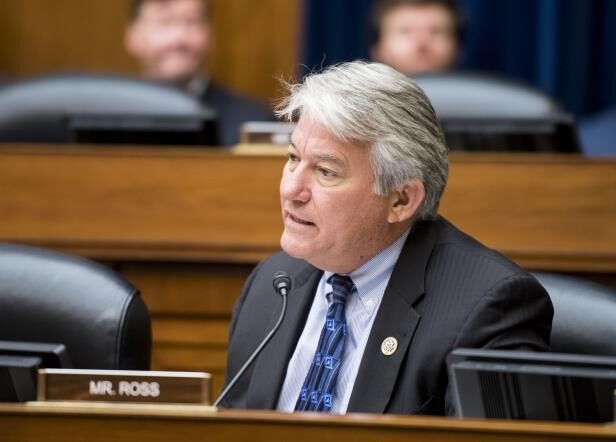 The Lakeland Republican won't return to Congress this election cycle.
Former U.S. Rep. Dennis Ross bowed out of a race to return to Congress.
"After much thought, deliberation and prayer, I have decided to withdraw my candidacy," the Lakeland Republican said.
"I firmly believe that I am the most qualified candidate in this eight-person race, and I had been looking forward to running a very positive, issue-oriented campaign. However, with limited resources and a crowded field of candidates, I have decided to discontinue my efforts."
The move came months after Ross said he wanted to return to Washington. A new congressional map designed by Gov. Ron DeSantis appeared to spur on his determination, with an open Florida's 15th Congressional District covering a significant portion of land Ross represented during his last stint in Congress.
But as one of several open congressional races in the state this year, the contest drew enormous interest from politicians in the Central Florida area. State Sen. Kelli Stargel, state Rep. Jackie Toledo, former Secretary of State Laurel Lee and veterans Jay Collins, Demetries Grimes, Kevin McGovern and Jerry Torres all jumped in just on the Republican side.
Toledo praised Ross as he bowed out. "Dennis Ross served our community in the State Legislature and again in the United States Congress," she said. "He represented the people of Hillsborough and Polk Counties well. I wish him the very best in whatever he chooses to do next and I know his service to our community and country is not yet over."
Notably, the seat leans Republican but will be among the more competitive in Florida, with 50.86% of voters in the newly configured CD 15 having voted for Republican Donald Trump in the last Presidential Election and 47.74% picking Democrat Joe Biden.
As of the close of the first quarter of 2022, Ross trailed five other candidates in cash on hand, and has $71,700 in the bank as of the start of April. He also had some financial filing missteps with clerical errors like the misnaming of his campaign committee.
Ross expressed gratitude to supporters who came back to support a return to Washington.
"To all my supporters who have invested in me, I want to say that I am deeply humbled and grateful for your support," he said.
"I will be sending you a refund. To those who remain in the race, I wish each of you well. This country needs strong, conservative leadership. It is my belief that the voters of the 15th Congressional do not wish to endure campaigns that engage in bitterness and negativity, and those candidates who do so are indicative of not having any merit in their issues. I challenge each of you to act with statesmanship and pursue issue-oriented campaigns, not personal attacks. Be the positive change that the voters deserve and yearn to have."
That came as critics mined spending activity by Ross' prior committees.
"While some may be disappointed that this opportunity for me to serve our country will not happen, I will redouble my efforts to impact the next generation of young leaders and serve this community, state and our nation through my continued work at Southeastern University and through the American Center for Political Leadership," he said.
"This experience of re-engaging in the political process has reminded me of how important it is for every citizen to take their civic responsibilities seriously."