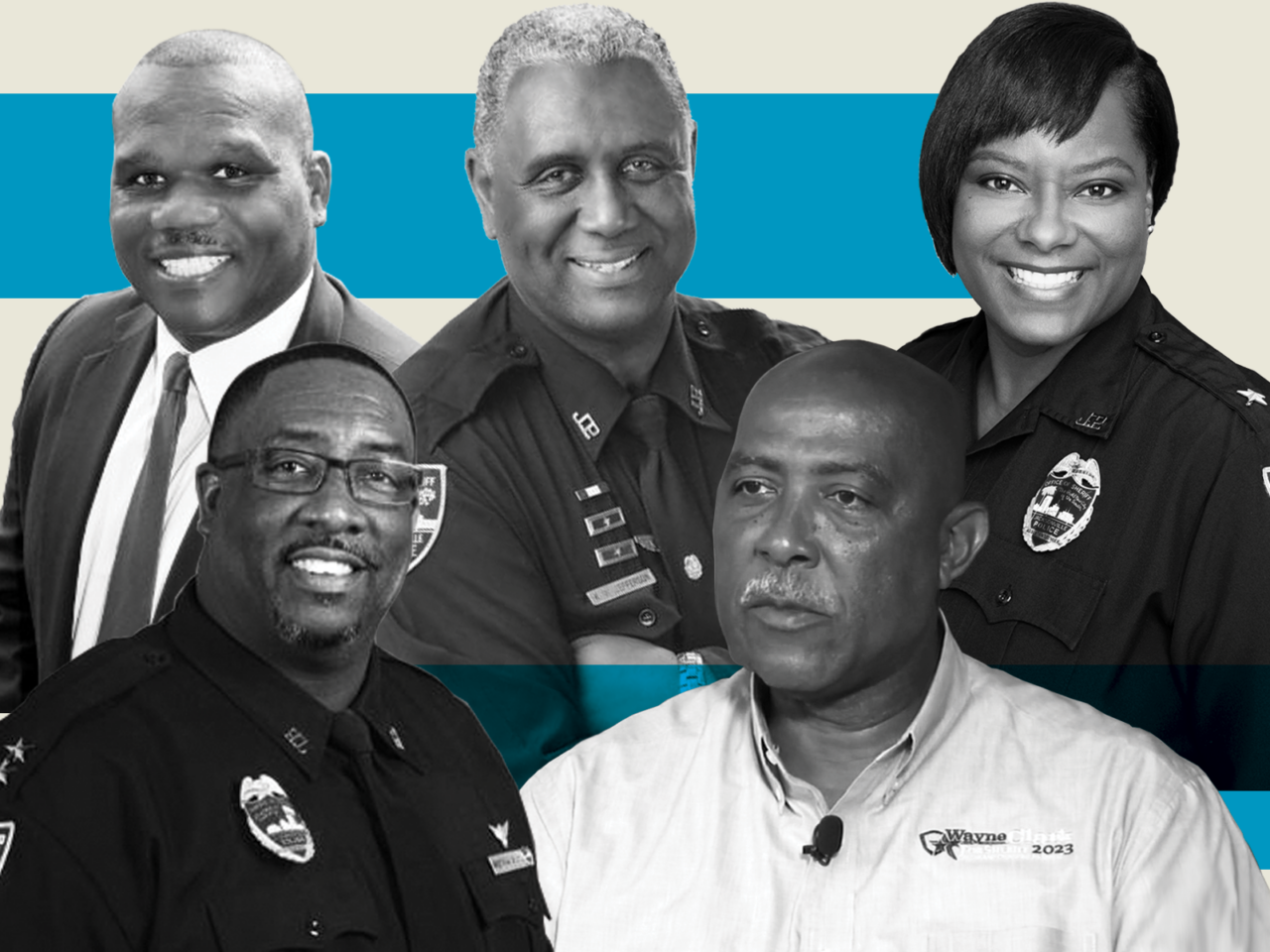 With Waters near 50% already, Burton has a tough road ahead.
As expected, Republican T.K. Waters finished first in the Jacksonville Sheriff election Tuesday night, with Democrat Lakesha Burton's second-place finish ensuring her a spot in the runoff.
But Waters came very close to closing it out without needing the runoff, garnering 47% of the vote, well ahead of Burton's 33%, with 183 of 186 precincts in.
Three other Democrats took vote share, meanwhile, ensuring a November runoff. 2015 Democratic nominee Ken Jefferson got 13% of the vote, Wayne Clark got 4% support, and 2019 Democratic nominee Tony Cummings got 3% support.
Waters, a now-retired chief of investigations, initially had another Republican in the contest, but Mat Nemeth found the exit after Gov. Ron DeSantis endorsed Waters, essentially closing the field for Republicans.
Yet while Waters could rely on party unity, Burton had no such luck. Her decision to make soliciting donors from Republican power brokers part of her strategy turned into, ironically enough, a messaging win for Republican interests, who spent nearly $370,000 in third-party money to promote Jefferson and bash Burton through the  Social Justice PAC.
Controversies swirled up through the final days. Inconsistencies in Waters' residency received scrutiny, with the issue being especially live given that residency violations compelled the last elected sheriff to resign, setting up this off-cycle Special Election.
By the end of the campaign, Republicans brought up what they saw as questionable campaign finance patterns in her ad buys. Meanwhile, the Burton/Jefferson war heated up.
The last weekend saw a television ad from Burton's political committee, targeting Jefferson as a "great TV personality" without "leadership experience." Jefferson had his own television spot, meanwhile, saying "people of all races, backgrounds, and parties" urged him to run yet again for Sheriff.
Because of the different paths Waters and Burton took to the runoff, Waters will begin the second stretch of the campaign with a serious cash advantage.
Waters had as of Aug. 18 approximately $234,000 in his campaign account and approximately $627,000 in his political committee, A Safer Jacksonville for All.
Burton had around $52,000 left in her campaign account as of the same date. She also had more than $110,000 in her Make Every Voice Count political committee.
With Waters near 50% already, Burton has a tough road ahead.