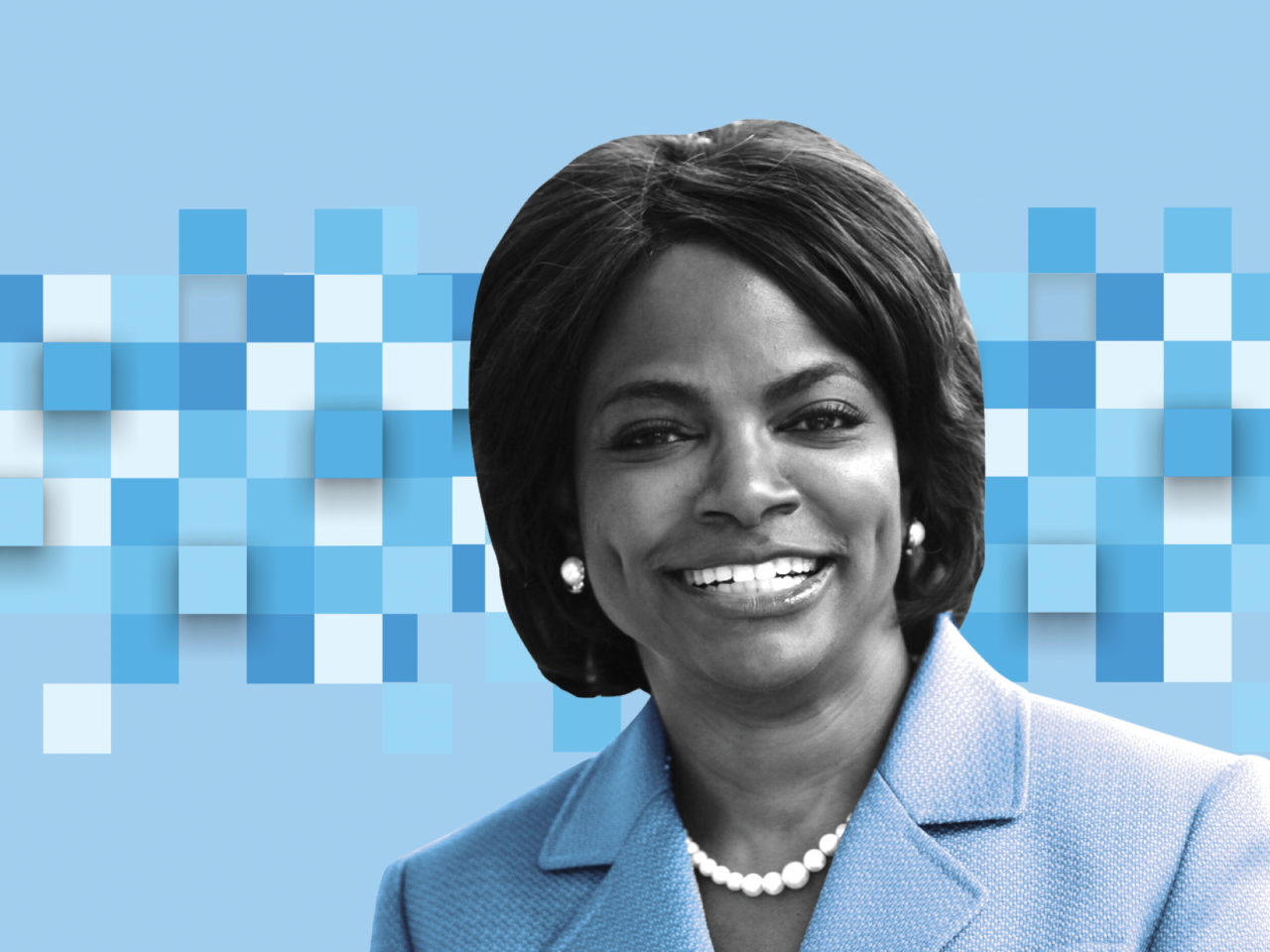 'I stand before you tonight believing in the promise of America.'
It's official.
Val Demings is the Democratic nominee facing U.S. Sen. Marco Rubio in November.
Demings defeated three other Democrats — Ricardo de la Fuente, Brian Rush and William Sanchez — in a Primary Election to determine the nominee.
"I stand before you tonight believing in the promise of America, because I have seen the promise of America," Demings said in her victory speech.
"My mother and my father, a maid and a janitor, believed in this moment, in the power, in the greatness of this country. I really do believe that together, we can do anything and everything. And with your help, come Nov. 8, I will be elected the next United States Senator to represent the great state, my home state, your home state, of Florida."
With 93.4% of votes in the state reported, Demings received 1,196,978 votes in the Primary at a point in the night where her closest opponent had less than 75,000 votes. As of 8 p.m., she was winning 84.42% of the vote statewide to Rush's 6.23%, Sanchez's 5.57% and de la Fuente's 3.78%.
Unofficial election results showed Demings with a massive lead out of the gate on Primary Day, although the contest in many senses felt over as soon as Demings announced.
Democrats cheered the results and turned attention toward November.
"As the daughter of a maid and a janitor who has spent her life dedicated to serving Floridians, Val Demings has what it takes to be Florida's next U.S. Senator," said Manny Diaz, Florida Democratic Party Chair.
"Whether it was lowering violent crime by 40% while serving as Orlando's first female police chief or fighting for legislation in Congress to invest in our state, keep our communities safe, and lower the cost of living, she's spent her career working for everyday Floridians.
"No one is better prepared than her to defeat Marco Rubio, a career politician who doesn't show up for work and puts his special interest donors before working class Floridians when he does. Voters have a clear choice in November, and tonight's results are a strong sign that Floridians are fired up to elect Chief Val Demings."
A former Orlando Police Chief, a short list running mate contender for Joe Biden's presidential campaign and one of the House managers for the first impeachment of Donald Trump, her entry inspired immediate excitement.
U.S. Rep. Stephanie Murphy, a Winter Park Democrat, quickly decided not to run herself, apparently determining it would be difficult, if not impossible, to defeat Demings for the nomination. Other challengers eventually reached the same conclusion, including former U.S. Rep. Alan Grayson, former congressional candidate Allen Ellison and Miami City Commissioner Ken Russell, who all chose to run for U.S. House seats instead.
Since then, Demings dominated the race among candidates who ultimately did qualify for the Primary in fundraising and now raw votes.
Sanchez, a lawyer and son of Cuban immigrants, has proven the most successful fundraiser among Democrats not named "Val." He raised more than $260,000 for the statewide run through Aug. 3. But that's nothing compared to the nearly $48 million raised by Demings.
Perhaps more important, the money raised by Demings has overpowered totals reported by Rubio. The Republican incumbent through Aug. 3 raised almost $36.8 million for the seat. And the day before the Democratic Primary, he sent an alarm-sounding email to donors about the financial situation, stating the campaign had fallen short of its mid-month goals.
"This is a disaster since polls show me losing to a former Trump impeachment manager," read an appeal for donations from Rubio.
Fundraising emails are known for hyperbole, and most polls outside a single outlier from the University of North Florida still show Rubio leading Demings, according to Real Clear Politics. But each week, numbers have drawn closer.
So has scrutiny on Demings, which could step up now that she officially bears the mantle of Democratic nominee. Already, her campaign has dealt with negative publicity over an incident in which a campaign tracker from a conservative group was pushed to the ground by Demings' contracted security.
But Democrats are also expected to step up support for Demings and drop any air of neutrality in the Senate contest. This week, Democrats announced a new joint fundraising initiative, The Flippable Five, to target five Senate seats controlled by Republicans but which could be won by Democrats in November. The list includes Demings.