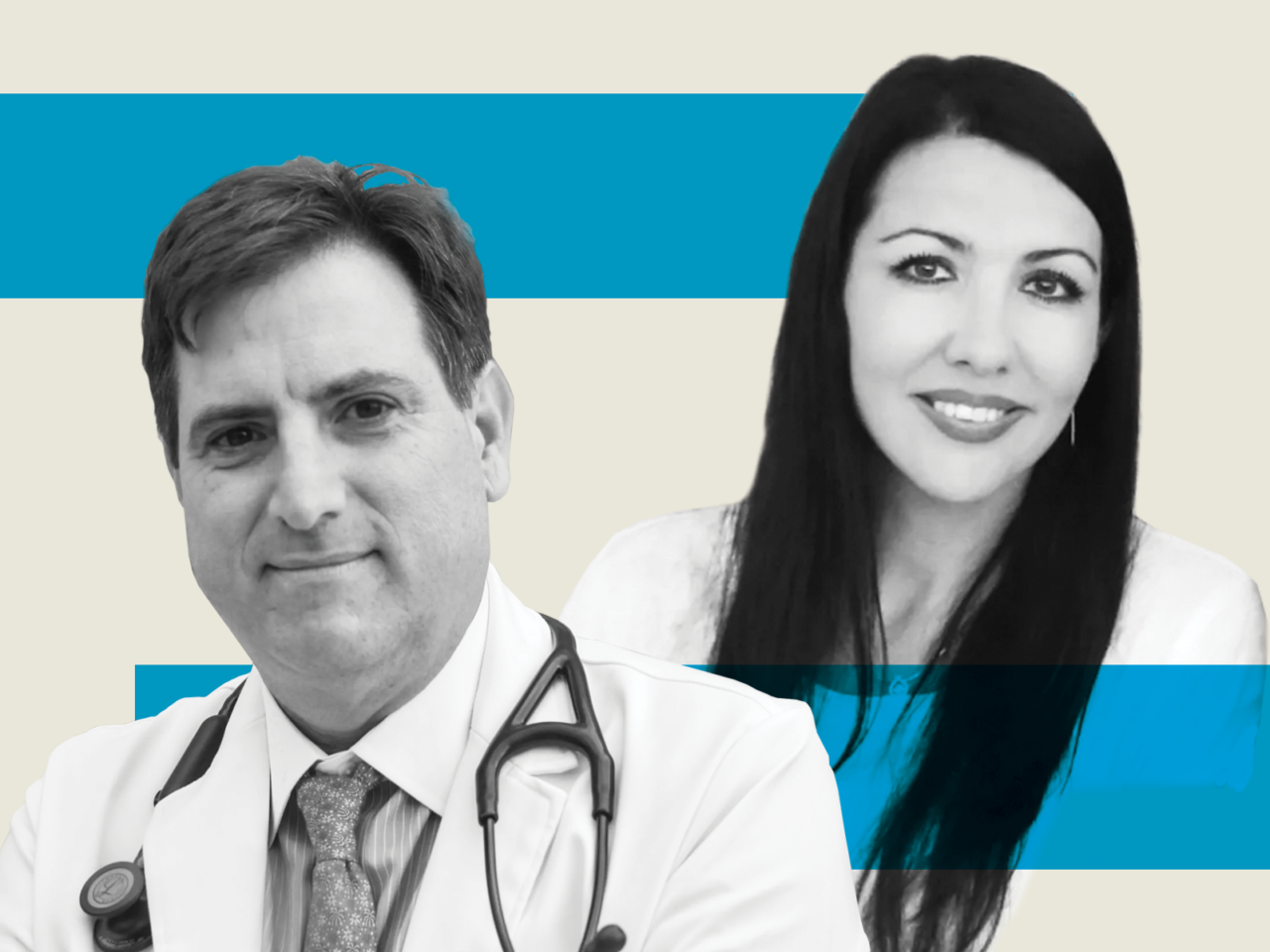 Joel Rudman overcame a challenge from Mariya Calkins in the race to replace Rep. Jayer Williamson in House District 3.
Joel Rudman defeated Mariya Calkins in the House District 3 Republican Primary on Tuesday. He won the race handily 62%-38%, the unofficial results from the Florida Division of Elections website shows.
He is now likely to replace Rep. Jayer Williamson, who opted not to face re-election. Rudman faces only write-in candidate Sandra Maddox, who hasn't raised any money for her campaign, in the Nov. 8 General Election.
The race was a clash between the GOP's business-friendly wing and its vocal, Donald Trump-supporting wing. Rudman is a Navarre family doctor who was backed by the Florida Chamber of Commerce, Chief Financial Officer Jimmy Patronis and Williamson himself.
Mariya Calkins, a former legislative aide to ex-Rep. Mike Hill, a Pensacola Beach Republican, is married to James Calkins, a Santa Rosa County Commissioner. Born in the former USSR, Calkins describes herself as "pro-life, pro-gun and pro-Trump" on her campaign's Facebook page.
She spent $173,000 on her campaign, helped by a $77,000 personal loan, through Aug. 15, according to state campaign finance records. But Calkins was outspent by Rudman, who also loaned his campaign $80,000 and raised $270,000 total, while spending $203,000.
Calkins was endorsed by Rep. Anthony Sabatini, a Howey-in-the-Hills Republican running for a U.S. House seat. Sabatini and Hill are known for ultra-conservative stances, especially on social issues, and have clashed with House leadership. Sabatini routinely called House Speaker Chris Sprowls a "Republican in Name Only."
In endorsing Rudman, Williamson said the district needs a "workhorse" who can advance policy ideas rather than a "showhorse."
"Regurgitating the same three or four talking points over and over doesn't get policy passed," he told WUWF.
Calkins sought to tamp down controversy earlier this month when a 2013 video surfaced of her and her husband at a New Year's celebration in Russia, singing the Russian national anthem. On the video Calkins says of Russian dictator Vladimir Putin that "he's not smiling. He's a tough man."
The video was first reported by the Pensacola News-Journal. She explained that she doesn't admire Putin or support Russia's invasion of Ukraine.