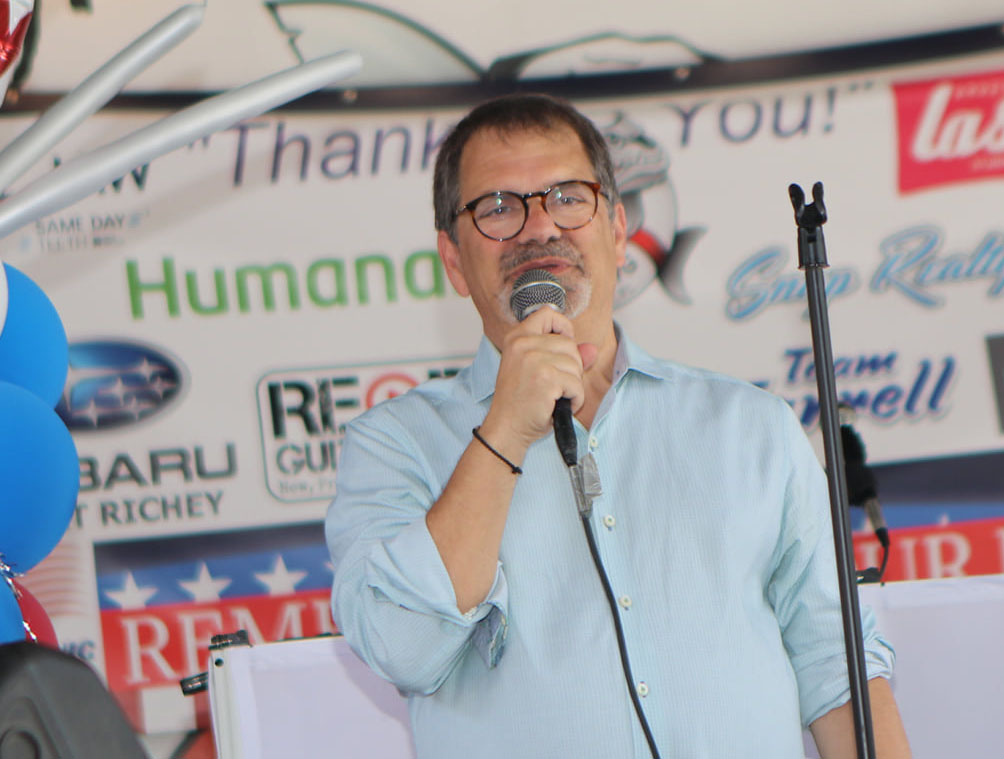 The Palm Harbor Republican has represented CD 12 for more than 14 years.
Incumbent Congressman Gus Bilirakis dominated Tuesday's five-way Republican Primary for Florida's 12th Congressional District.
Bilirakis collected 80% of the vote, an impressive lead considering new district boundaries that shifted CD 12 north to include all of Citrus and Hernando counties and the vast majority of Pasco County.
The incumbent's four competitors each pulled less than 10% of the total vote. Those candidates included Chris Leiser, Jack Martin, Brian Perras and Sid Preskitt.
"I'm humbled by the confidence constituents have placed in me and I thank my primary opponents for a lively debate about how to improve the lives of our neighbors while strengthening our community and country," Bilirakis said in a statement.
Bilirakis has served CD 12 since 2013. Before that, he served a similar area covering North Pinellas and parts of Pasco and Hillsborough counties in what was then Florida's 9th Congressional District — a role he was first elected to in 2007.
But, although he won by a landslide, the redrawn district provided a new group of constituents compared to the previous CD 12, which mainly covered Pasco County. Bilirakis spent much of his time on the campaign trail engaging with key community stakeholders, meeting with constituents and working to develop a better understanding of his new constituents' needs, according to a news release.
"I've always said that the best Members of Congress are those who truly listen to the people they represent," Bilirakis said in a statement. "As I've gotten to know voters throughout Florida's newly drawn 12th Congressional District, it has become obvious that the majority share my conservative values and my genuine concern for both the direction of our country and the economic hardship Americans are enduring as a result of one-party rule in Washington."
Even though Bilirakis will have to face Democratic candidate Kimberly Walker in the General Election, the seat is one of Florida's safest Republican districts — Donald Trump won the district with 63.76% of the vote, making his endorsement of Bilirakis even more significant.
"They want government to stop the reckless spending, quit trying to control every aspect of their lives, and start providing meaningful relief to the problems plaguing Florida's families," Bilirakis said in a statement.
"I will continue to work diligently to advance these priorities and believe that once Republicans reclaim the Majority in Congress this fall, we will be in a better position to achieve these goals. Additionally, I am confident that we can find common ground and get our country moving forward again
The Palm Harbor Republican has represented CD 12 for more than 14 years. He has managed to keep piling successes onto his résumé even with a Democratic majority. This year, the Lugar Center Bipartisan Index found him to be the 27th most bipartisan member of Congress, the highest of any member of the Florida delegation.