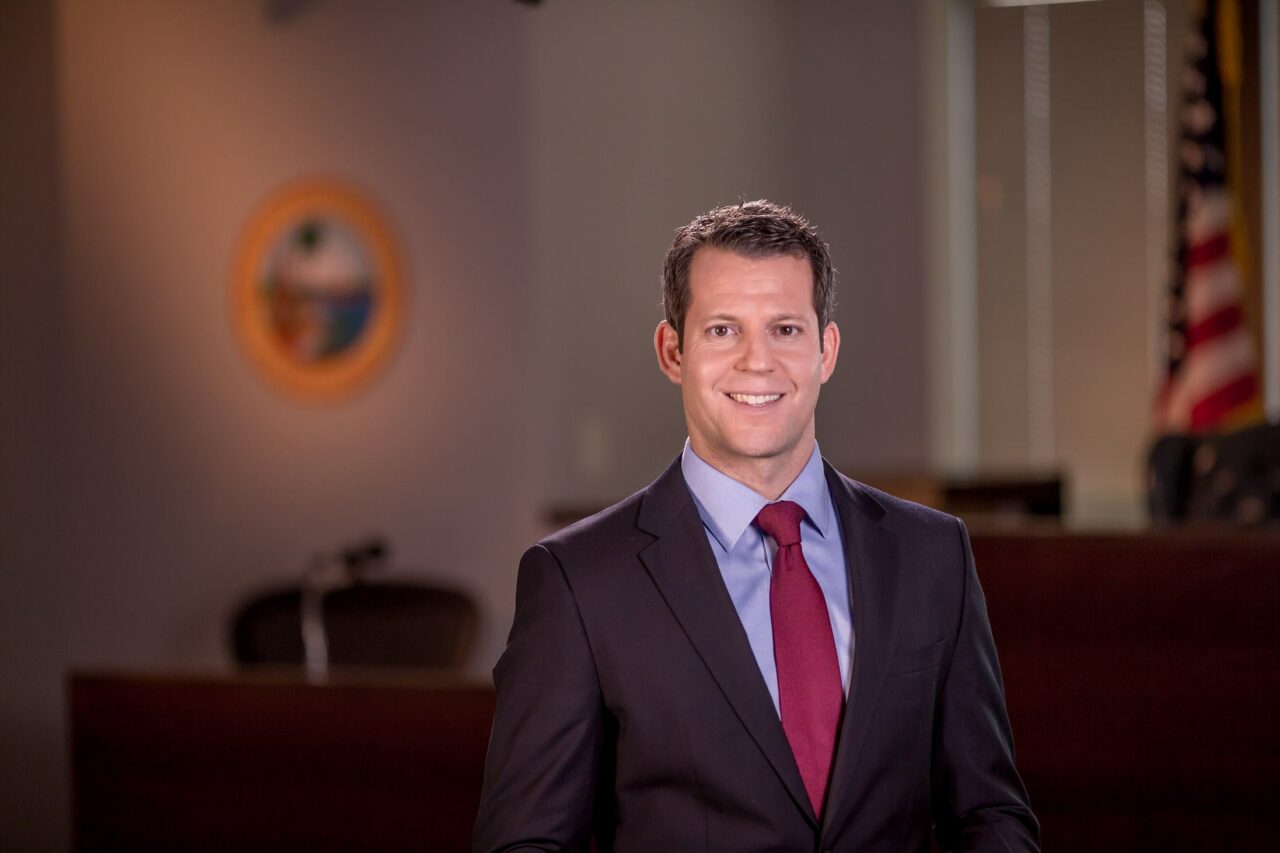 The suspension 'usurps the will and power of the electorate,' the scholars write.
Several more legal scholars have come out in support of suspended Hillsborough County State Attorney Andrew Warren.
In an amicus curiae brief, 115 legal scholars who specialize in legal ethics, professional responsibility and criminal procedure denounce Gov. Ron DeSantis' suspension of Warren, calling it a "disturbing attack on democracy and the rule of law."
"Governor
"Gov. DeSantis' suspension of twice-elected State Attorney Warren should be deeply concerning to everyone who believes in democracy and the checks and balances our forebears established," said Tampa-based Zuckerman Spaeder partner Sara Alpert Lawson, who submitted the brief on the legal scholars' behalf.
"If the Governor is allowed to suspend or remove an elected official for nothing more than policy disagreements, elections become meaningless."
The brief by Zuckerman Spaeder LLP was sent to the U.S. District Court Northern District of Florida, which is hearing Warren's lawsuit against DeSantis. The brief was led by professors Bruce Green, Fordham University School of Law's director for the Center for Law and Ethics, and Ellen Yaroshefsky, Hofstra University's School of Law professor of ethics.
An amicus curiae brief is orchestrated by a person or group that is not a party in the case but has a strong interest in it.
Warren filed the lawsuit against DeSantis in mid-August with the goal of being restored to office. The administration's answer to that suit is due this Friday. Then, oral arguments are set to start Sept. 19, according to an order signed by Judge Robert Hinkle, an appointee of President Bill Clinton.
The scholars' brief rebukes DeSantis' reasoning for Warren's suspension. The Governor suspended Warren for signing a pledge not to prosecute women for seeking abortions beyond the 15 weeks of pregnancy, which recent legislation prohibits, although the law's constitutionality is under appeal. DeSantis also took issue with Warren's statements about not prosecuting laws that prohibit gender-affirming care for minors, although no laws against it have yet been passed.
But legal scholars argue in the brief it is not only legitimate for Warren to make policy statements on controversial legal issues, but that it is beneficial and serves the public interest.
In making such statements, according to the legal scholars' brief, a prosecutor fulfills "their professional obligation to promote law reform while enabling constituents to assess their views on policy relevant to their work." And, by making their views public, a prosecutor "faces electoral accountability for them."
"Suspending State Attorney Warren for what can only be characterized as purely partisan reasons … runs counter to professional standards of conduct, usurps the will and power of the electorate, and eviscerates the carefully crafted separation of powers erected in the Florida Constitution," the brief reads.
Notably, this is the second group of high-profile legal figures to file an amicus curiae brief in support of Warren.
Last week, a group of more than 60 legal figures submitted a brief for the case opposing DeSantis' decision. The signees included retired Florida Supreme Court justices and a former Solicitor General of the United States.
Warren, who was elected in 2016 and re-elected in 2020, has pushed for justice reform throughout his tenure. While his progressive approach has earned praise from some, DeSantis has criticized Warren's use of power.