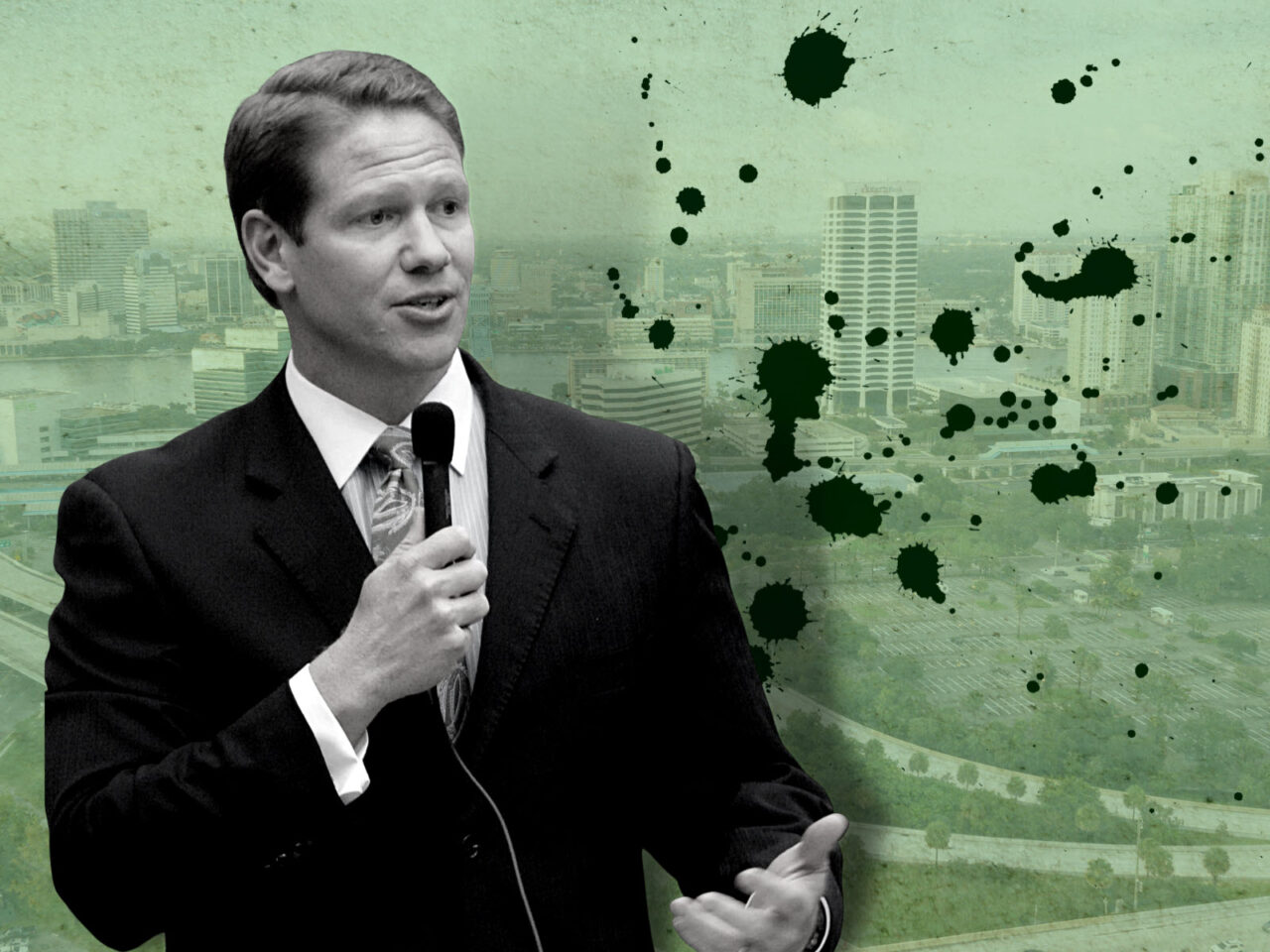 Jax Chamber CEO has $4M already in a political committee.
The seemingly perpetual pre-candidacy of Daniel Davis in the Jacksonville mayoral race is over, with Davis officially filing Thursday.
Davis, CEO of the Jacksonville Chamber of Commerce, is the fourth Republican in a nine-candidate field. With more than $4 million in the supportive political committee Building a Better Economy, he will be a formidable challenge for his relatively underfunded challengers.
"I'll take on the tough challenges and seize our biggest opportunities, because the hardworking people of Jacksonville deserve the same chance I had to succeed in this great city," Davis said in a statement from his campaign. "The ultimate crime fighter is a world-class education, the dignity of a job and access to opportunity for everyone."
The next leading fundraiser: Jacksonville City Council member LeAnna Gutierrez Cumber has nearly $2.3 million on hand in her Jax First political committee. She also has more than a quarter million dollars in her campaign account.
Democrat Donna Deegan, a former broadcast journalist, is the leading Democratic fundraiser. She has nearly $210,000 in her campaign account and more than $300,000 on hand in her Donna for Duval political committee.
Davis is a former Jacksonville City Councilman and state legislator who has helmed the Chamber for close to a decade. As a candidate, he will likely draw on local and statewide networks of support.
Polling of the field showed that even before Davis entered the race, he was among the top tier of candidates.
A recent survey from the Public Opinion Research Lab at the University of North Florida showed Davis was in second place even before filing. He drew 11% total support and 25% backing from Republican voters, despite two candidates in the field (Cumber and Al Ferraro) currently belonging to the Jacksonville City Council and seemingly having more visibility to the general public.
Davis was expected to enter the race next week, with a Save the Date message from the Jacksonville Chamber of Commerce confirming a launch for the candidate on Sept. 8 at Tom Nehl Trucking on Jacksonville's Westside.
"Jacksonville grown. Ready to lead," reads the slogan. The color scheme for the campaign is red, white and blue, and the launch image appears to be a red sun over white water.
The formal entry precedes that date obviously.