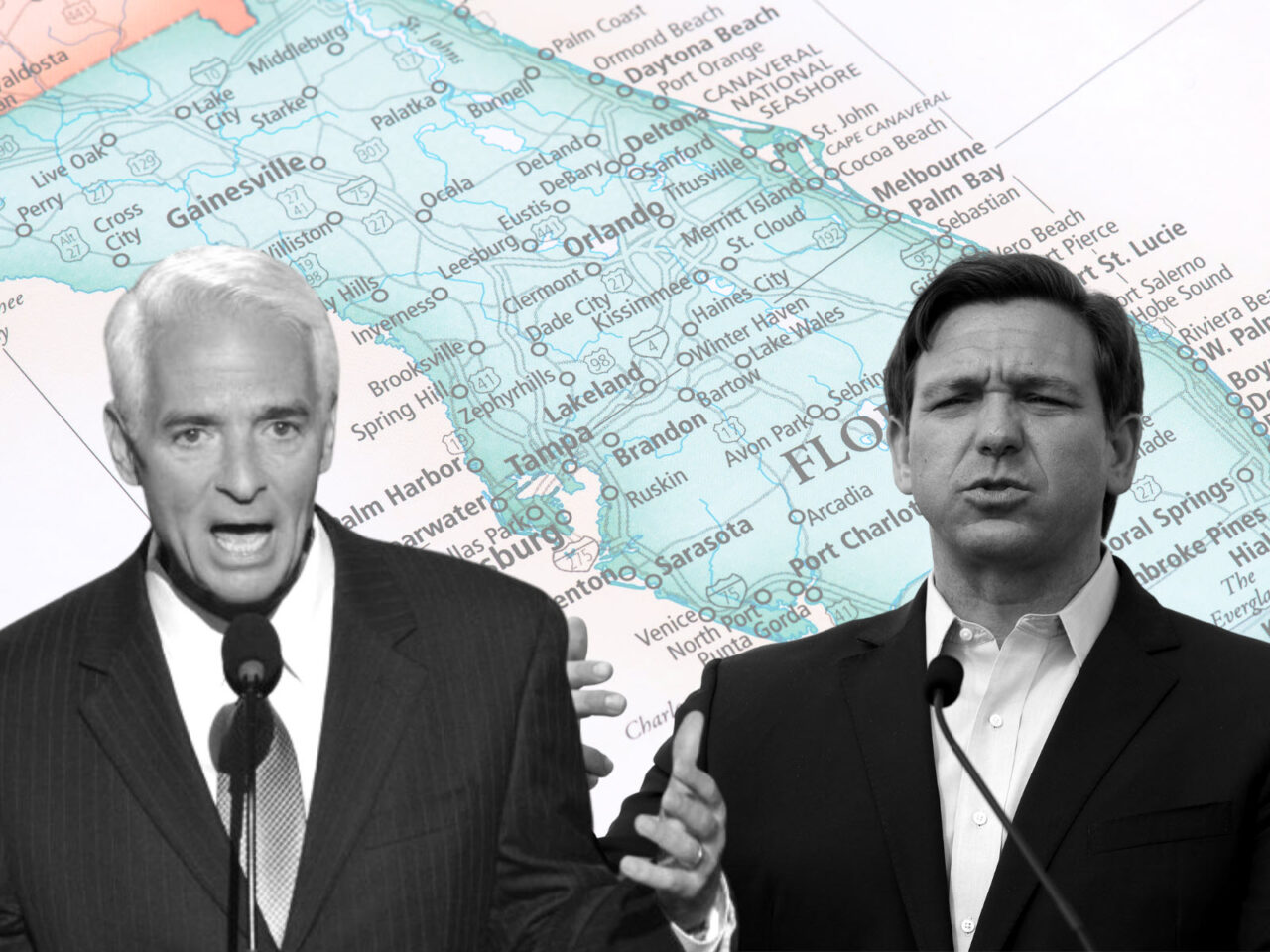 He's still winning but sits below 50% support from voters.
Fresh polling shows Gov. Ron DeSantis with only a 3-percentage-point lead over Democratic challenger Charlie Crist.
Liberal groups Progress Florida and Florida Watch published polling modeled on a Republican-leaning Midterm electorate and found DeSantis leading with 48% to Crist's 45%. That closely matches findings for a generic ballot test showing 48% of voters feel inclined to vote Republican in the midterms and 45% intend to vote Democratic.
That puts the race within the poll's 1.78% margin of error. Pollsters for the Florida Communications and Research Hub surveyed 3,017 Florida voters between Aug. 25 and 30. That means the poll was taken after Democrats elected Crist, a St. Petersburg Congressman, as the Democratic nominee for Governor.
That still gives the Republican Governor an edge, but leaves him short of a critical 50% level of support.
Crist's campaign said the polling shows potential to upset the incumbent.

"This latest poll underscores everything we know to be true about this race – Ron DeSantis is beatable, and the time to stop him is now, " said Austin Durrer, Crist campaign manager. "Charlie Crist is the candidate this moment calls for, someone who can unite Democrats, Independents, and moderate Republicans who don't agree with the never-ending culture wars this governor wages day-in and day-out. Floridians are rejecting Ron's radical anti-woman, anti-freedom agenda, and on November 8 they will make that clear."
The left-leaning groups also tested messaging that could effectively be used by Democrats on the trail.
The strongest message may surround guns. About 69% of Floridians oppose allowing citizens to carry firearms without a license or training, a policy DeSantis has championed as "constitutional carry." At least as described by pollsters, only 29% of respondents support such a policy.
Asked about the prospect of banning assault weapons in Florida — the location of some of the nation's highest profile mass shootings in the last decade — about 57% of respondents favor a full ban, while 40% totally oppose it.
There's also opposition to book banning. Asked whether voters support banning certain school library books, including those with sensitive topics like race, sex and sexuality, about 63% totally oppose such action by government. Only 33% offer total support.
And a 15-week abortion ban with no exceptions, like that signed by DeSantis, also proved unpopular, with 58% totally opposed. Only 37% listed themselves as supporters.
"Floridians strongly reject Ron DeSantis' extreme agenda of banning books, banning abortions, and banning the safe use of firearms," said Florida Watch Executive Director Josh Weierbach. "While Ron DeSantis focuses on his political ambitions for higher office, Charlie Crist has a clear case to make that he is the candidate who will tackle our housing affordability crisis, protect the right to abortion care and keep our communities safe in order to build a Florida for all."