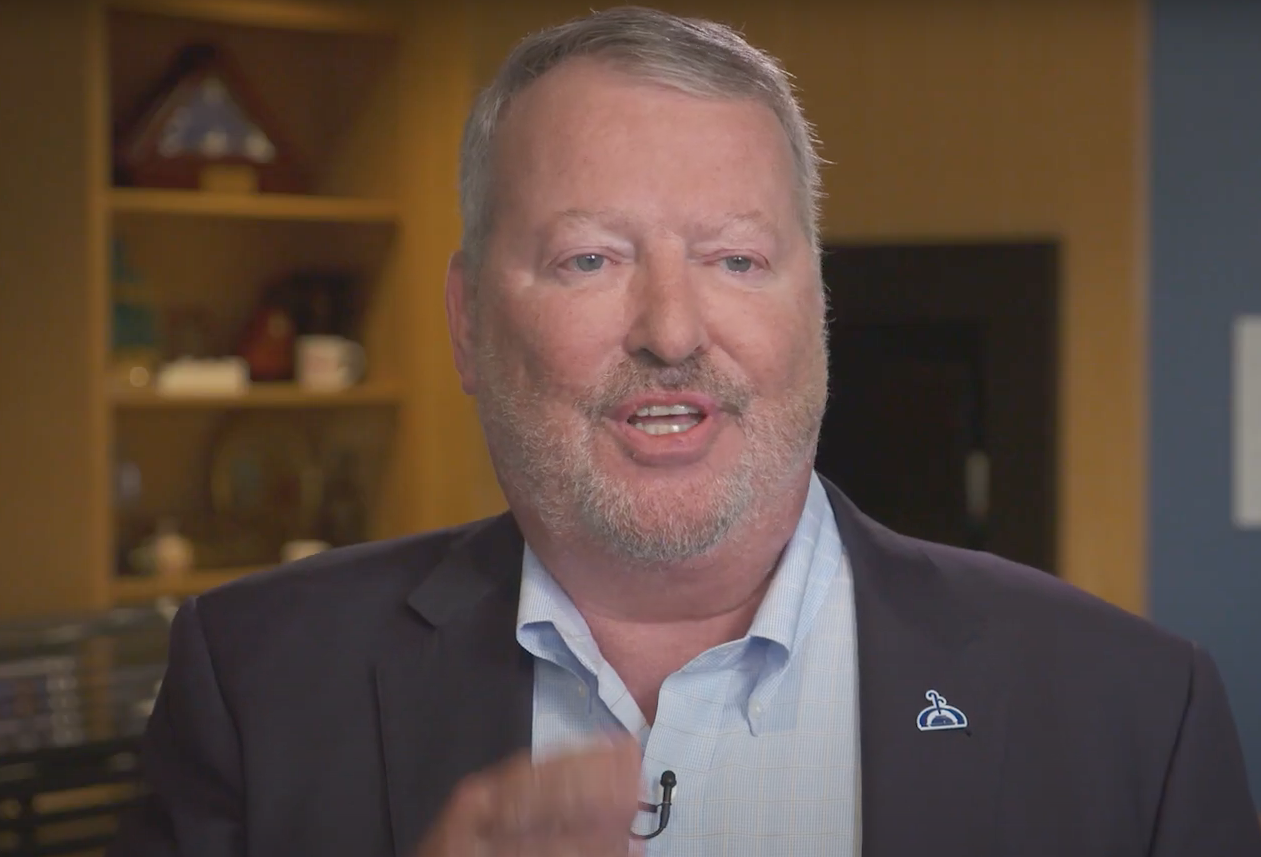 It's an idea to link SunRail commuter trains, Brightline intercity trains, Orlando Airport, I-Drive, maybe Tampa.
Orlando and International Drive area businesses are launching a campaign to promote a plan to connect the City Beautiful's SunRail and Brightline stops with a passenger line.
The proposal is to develop the "Sunshine Corridor," to link SunRail workers' commuter trains and Brightline's intercity tourist trains in the corridor and extend train service to some of Orlando's biggest employment areas. The plan calls to extend rail lines from Orlando International Airport to the International Drive area, with connections to SunRail to tie into other Central Florida counties and to Brightline, to tie into Miami and Tampa.
Orlando's RightRail Coalition, spearheaded by the International Drive Resort Area Chamber of Commerce, is circulating a four-minute promotional video, "The Right Vision For Our Community," that features Orlando Mayor Buddy Dyer and others touting Sunshine Corridor and its prospects to attract big federal grants from the recently approved $1 trillion Infrastructure Bill, if the Orlando community is fully behind it.
'We're really getting the word out that this is a historic moment in time where we have this amazing opportunity through the public-private partnership with the government entities and private companies coming together to really pursue the infrastructure dollars, for a connection for SunRail an east-west connection to run form the airport to the I-Drive corridor," said Maria Triscari, president of the International Drive Resort Area Chamber of Commerce.
"The beauty of it is we can use that same rail system for both SunRail and Brightline to be able to service the residents, the employee base of I-Drive, and the southwest region, as visitors," she said.
The Sunshine Corridor proposal agreement was announced earlier this year between Brightline, SunRail, Orange County, Orlando, Central Florida's congressional delegation and various business interests including Universal Orlando and I-Drive resorts. The announcement came after decades of contentious hand-wringing and teeth-gnashing over a variety of previous rail proposals that never rolled.
The Sunshine Corridor would mostly use existing tracks to tie Orlando International Airport — which has a Brightline station and expects high-speed passenger rail service to Miami to begin next year — with the nearest SunRail commuter train station on Orange Avenue in southern Orange County. That would then extend to I-Drive, and then along a southwestern Orange County route that would go past Walt Disney World on towards Tampa.
Once it has its Miami to Orlando train service running, Brightline wants to extend its intercity, high-speed passenger train system from its Orlando terminal at the Orlando airport to Tampa. To do that, it needs a route through southern Orange County. Sunshine Corridor is one option, and Brightline has endorsed it. Another option sometimes discussed is farther south.
Not on board the Sunshine Corridor program yet: Disney.
However, the proposal envisions a stop at Disney World, too. And the project might not go far without a commitment from Disney and its massive visitors base, who are now largely bused directly from the airport on Disney buses.
Yet, Disney also has not voiced any opposition.
An alternative rail route out of Orlando International Airport, heading toward Tampa, would completely bypass I-Drive, but could provide more direct service to Disney World.
Disney could be a key audience for the new Orlando's RightRail video, which is being pushed on social media and distributed to area news media and area civic leaders and organizations.
"I think opportunities like the Sunshine Corridor do not come around every day. I think if we miss this opportunity, it's likely to set our region back, in terms of our transportation network and subsequent effects on economic and job growth, potentially several decades," economist Sean Snaith, director of the Institute for Economic Forecasting at the University of Central Florida, says in the video.
The Sunshine Corridor proposal is not contingent on the proposed penny sales tax increase that Orange County Mayor Jerry Demings is putting on the November county General Election ballot to raise billions of dollars for future transportation improvements. However, SunRail's future might rely on voter passage of that initiative, as state funding is sunsetting and local officials in the four counties served by SunRail have yet to agree to a plan for local funding to replace it.
In the video, Dyer touts Sunshine Corridor as an efficient way to commute workers to the region's big employment centers at the airport and the tourism districts.
"A lot of people, when you talk about SunRail going from the airport to I-Drive, are thinking,'This is a train that's all about tourism.' It's the farthest thing from that," Dyer says. "This is about serving the working people of our community. There are 15,000 people that work at the airport. There are 75,000 people or more that work in the I-Drive area. So I think this is more of a jobs train than it is a tourism train."
Triscari added that 25,000 people live in the I-Drive area now, and Universal Orlando has committed to building affordable worker housing there to support its new theme park, Epic Universe, which is set to open in a couple of years. She said Universal has pledged to build an I-Drive station and to donate 20 acres of land for it.
In June, a $15.8 million federal grant was approved for planning, announced by a bipartisan group of Central Florida members of Congress, Reps. Gus Bilirakis, Val Demings, Stephanie Murphy, Darren Soto and Dan Webster. That would require matching local funds, which Brightline has pledged to put up.
"So what we know is when we apply for the federal (rail construction) dollars that we believe we will be sitting as the number-one eligible. We have such strong support, with our community, with our partnership and the factors that they're looking at," Triscari said.