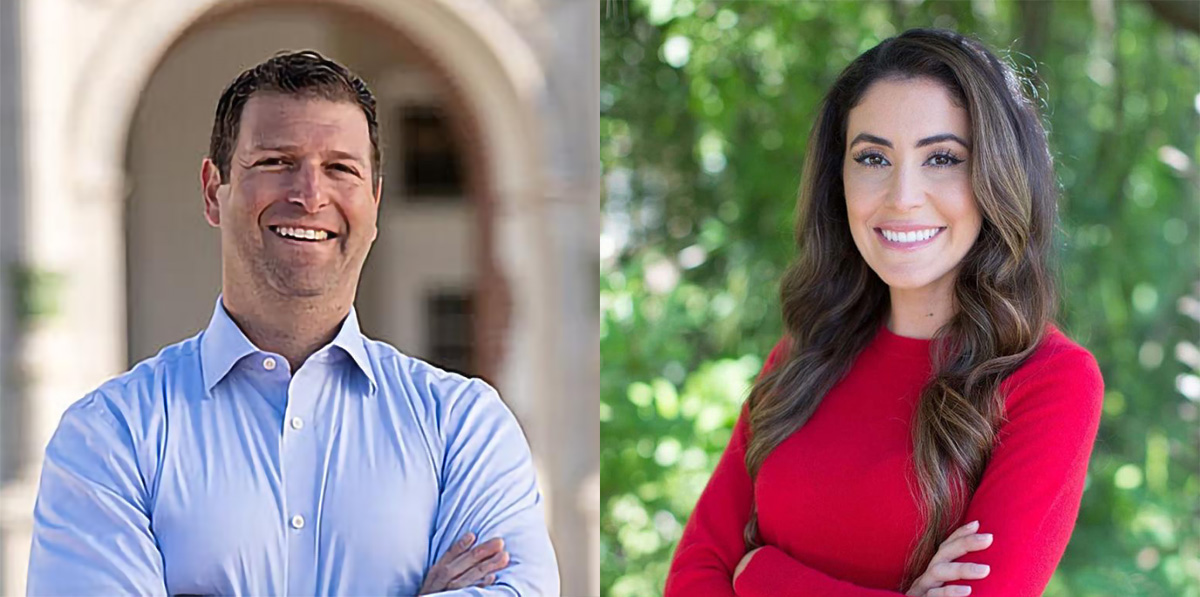 The call for debate comes shortly after Luna won the GOP Primary.
Democratic nominee Eric Lynn has challenged opponent Republican Anna Paulina Luna to a series of debates as the two race for Florida's 13th Congressional District.
The call for debate comes shortly after Luna won the GOP Primary with 44% of the vote, defeating fellow Republican Kevin Hayslett.
According to recent polling, the race is closer than previously anticipated, as a district that voted for Donald Trump by 7 points in 2020 and for Gov. Ron DeSantis by 4 points in 2018. But, a poll conducted last month by David Binder Research found Lynn leading Luna 45%-43%, well within the margin of error.
Why so close? The poll sheds some light on why that might be the case, particularly in post-Roe America, which likely will be a topic of interest if the pair debate.
Voters polled expressed strong support for a candidate "who will keep politicians and the government out of people's personal decisions on abortion and who they marry," with 78% of voters supporting this candidate and only 14% opposing.
Luna took the Republican nomination for the Pinellas County seat back in 2020, but failed to unseat incumbent U.S. Rep. Charlie Crist. But now, the seat is open, with Crist eyeing the Governor's Mansion. And, there's a better chance for Republicans to flip it, thanks to redistricting.
After DeSantis signed his new congressional map, the district shifted from purple to red — it now extends further north into traditionally Republican parts of Pinellas County and eliminates parts of St. Petersburg, which was previously the district's largest city and served as a Democratic stronghold.
Lynn is endorsed by Crist, four other Democrats from the Florida Delegation, former Secretary of Defense Leon Panetta, and a host of other current and former officials.
Luna has Trump's endorsement, plus those of several sitting members of Congress, including Florida U.S. Reps. Byron Donalds and Greg Steube. She is also endorsed by former U.S. House Speaker and conservative commentator Newt Gingrich and conservative activist and talk show host Charlie Kirk.