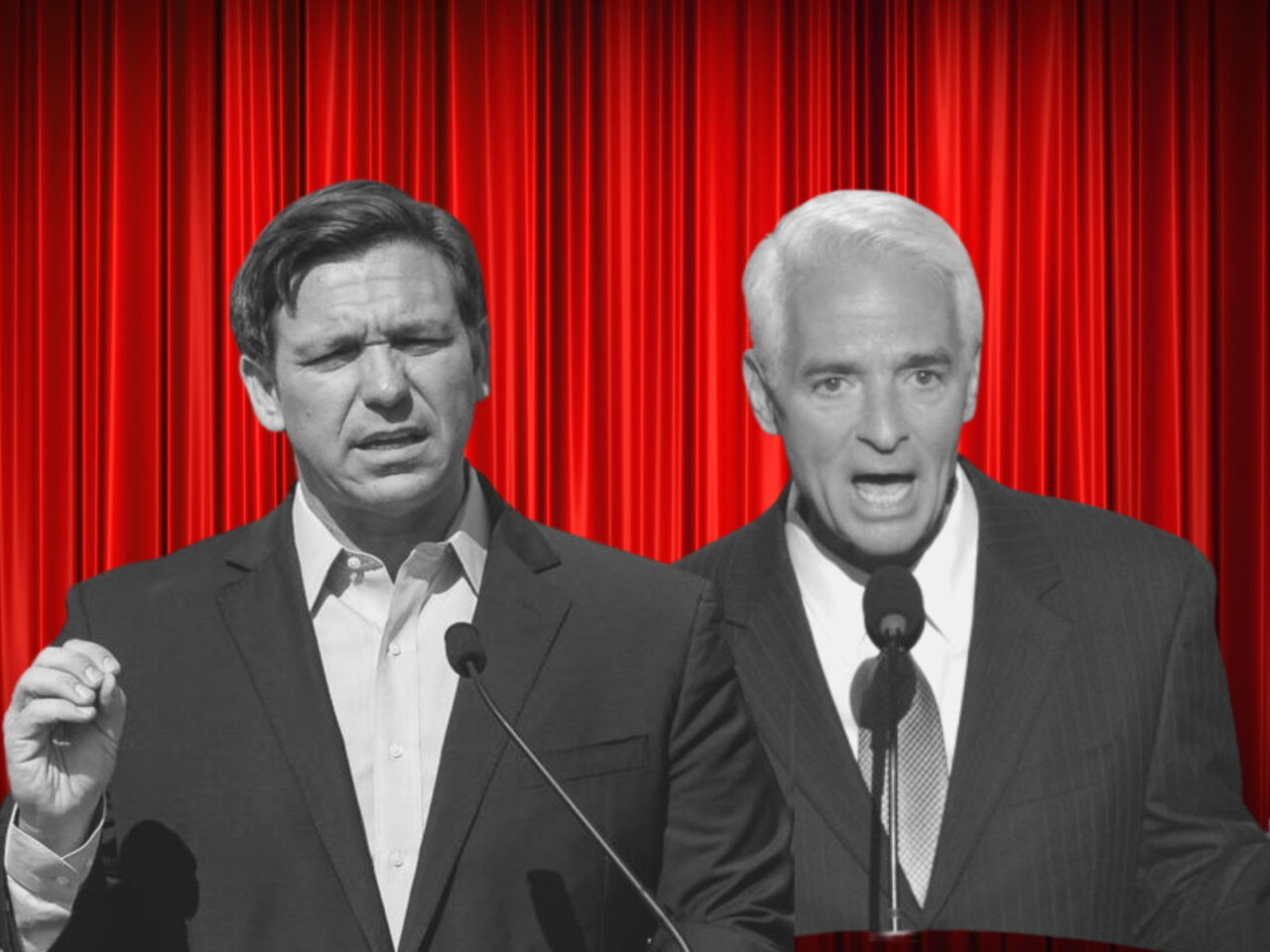 Susquehanna does show the incumbent with a net favorable rating while the Democrat remains underwater.
Another poll shows Gov. Ron DeSantis with a small lead over Charlie Crist. And this one pegs the incumbent Republican with less than majority support. But it still finds many factors favoring the Governor's re-election in November.
New data from Susquehanna Polling and Research shows DeSantis leading with 47% with his Democratic challenger pulling in 43%. That puts the difference between the candidates within the poll's 4.3 percentage point margin of error.
But unlike a poll of the Senate race, it at least shows growing support for DeSantis in the wake of a high-profile Democratic Primary won by Crist. Pollsters last year found DeSantis leading Crist 46% to 43% in a hypothetical matchup last year.
The fresh poll, first released to Real Clear Politics, finds some good news for Crist, with 36% of independent and no-party voters choosing him, compared to 31% who break for DeSantis. That leaves a third of independent voters undecided, and 10% of all likely voters still on the fence.
But a look at favorability ratings suggests DeSantis still holds an edge.
"These undecided Independents could break for DeSantis because 45% of Independents view DeSantis favorably, while they view Crist more unfavorably (than favorably) by a 39:32 margin," wrote pollster Jim Lee in a polling memo.
The fact Crist sits seven points underwater jives with an AARP-commissioned poll published the same day as the Susquehanna poll. DeSantis, meanwhile, boasts a positive standing with 50% of voters while 43% hold a negative view of him.
Crist greeted this poll and the one from AARP warmly.
"These latest polls show exactly what we're feeling on the ground — a growing momentum and excitement to defeat Ron DeSantis," said Austin Durrer, Crist Campaign Manager. "Floridians are tired of having a governor whose sole objective is to divide Floridians, while ignoring the real needs and rising costs everyone is facing. Charlie is the uniter Florida is craving. He's the leader who will ensure abortion rights are protected, and he's the fighter who will take on the special interests to make Florida more affordable."
That's a major change from four years ago when a lesser-known DeSantis ran for an open seat in the Governor's mansion.

"According to exit polling in 2018, DeSantis lost Independents to his then-opponent (Gillum) by a 54:44 margin," Lee wrote, "so if DeSantis overperforms with Independents it could cement his margin of victory."
On issues, the economy and inflation loom large with the electorate, with 54% of voters listing it as a motivating issue to vote. But a growing number of voters say they feel concerned with cultural issues like abortion and gun control, concerns of 44% of voters. Immigration is a motivator for 26% of the electorate, the poll shows.