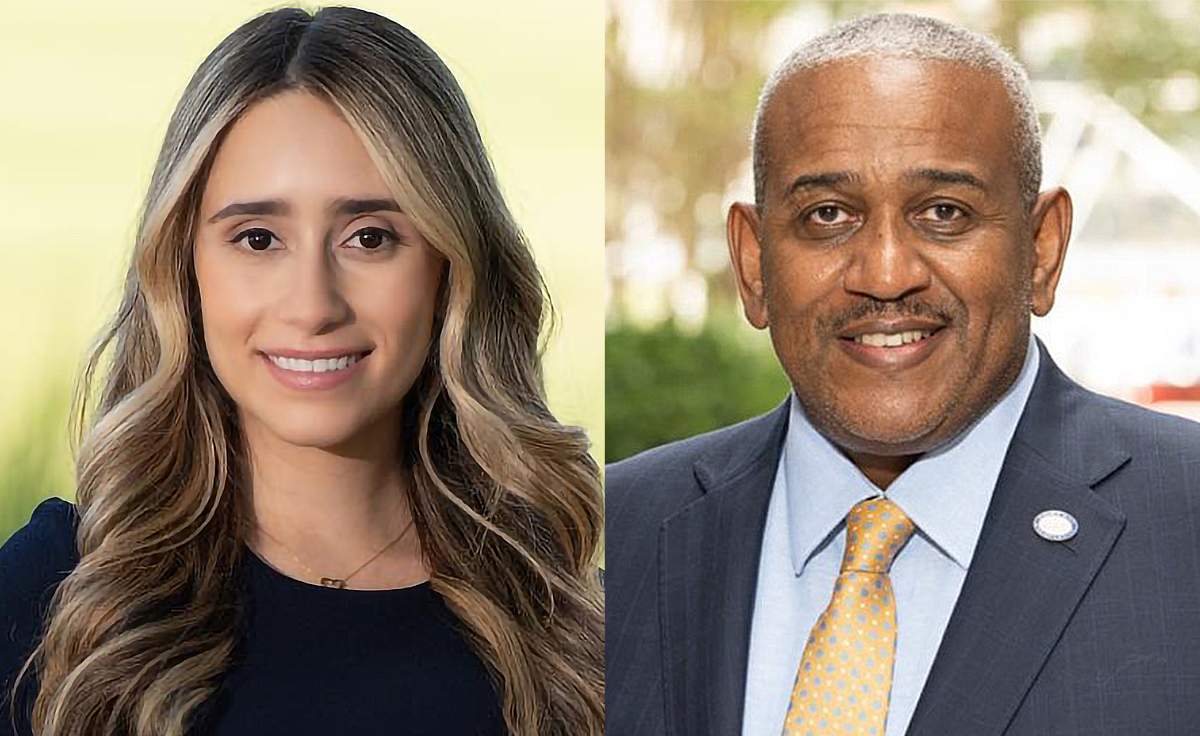 It's one of the closest cash margin of any competitive House race in Florida.
Republican Carolina Amesty still holds a cash advantage in the race for an open Central Florida House seat. But her edge over Democrat Allie Braswell shows the race is one of the tightest contests of any of Florida's 120 House districts.
Through Oct. 7, Amesty holds about $65,466 in cash. Braswell, meanwhile, still has $47,068 in the bank.
Of course, any cash comparison must also be looked at in terms of debt held by both campaigns. Braswell since Aug. 31 has added $70,000 in candidate loans on top of $5,000 he chipped in to launch his campaign in March.
Amesty, meanwhile, still has $200,000 in loans she laid down when she filed in March.
Both continue to fundraise. Amesty reported another $9,903 in contributions since Sept. 24. Braswell collected another $4,592 in the reporting period.
But at this point, both are spending down their war chests at rapid rates. Braswell just pumped $52,737 into the race over two weeks. Most of that went for promotional materials to increase his name recognition in House District 45. He spent $44,460 with Resonance Campaigns in Washington. He also chunked down $8,262 on digital advertising with Statecraft Digital.
Amesty, meanwhile, already has signs plastering the district, alongside vans parked on roadsides with her face on the sides. She only dropped $3,311 in spending during the two-week period, most of that on signage from Hand Wraps in Orlando.
But that brings the Republican's total spending in the race to $299,344. That compares to Braswell's $106,695 in expenditures, most of that coming since the Primary Election after he secured the Democratic nomination without opposition.
Besides their own campaign accounts, both candidates also have political committees working on their behalf. Amesty's Friends of Carolina Amesty reports $13,626 in cash, and has shown little activity since pumping $100,000 into the First Florida Forever, Inc., a Jonathan Andrews-Chaired committee that also accepted donations from other GOP House candidates in the state including Kiyan Michael. That committee has $369,127 in the bank and appears to be directing money to other committees to spend.
Meanwhile, the Braswell campaign said it has an association with the People Helping People PC, Chaired by Willie Rumph. But the committee has just $1,584 in the bank.
About 52.13% of voters in the new bounds for House District 45 went for Democrat Joe Biden in the 2020 Presidential Election, compared to 46.62% who supported Republican Donald Trump.
But support from the Republican Party of Florida verifies the opportunity the GOP sees to pick up this Walt Disney World area seat.
The Florida House Republican Campaign Committee on Aug. 29 wrote a $49,000 check to Amesty's campaign, days after she won a heated GOP Primary. Another $1,587 in staff support has also been provided. The Republican Party of Florida, meanwhile, has provided $20,000 worth of polling in-kind, along with $4,000 in voter research, and $8,000 worth of staff time.
By comparison, the Florida Democratic Party has provided $3,250 worth of in-kind support, via research from True Stories Research reported on Sept. 7.