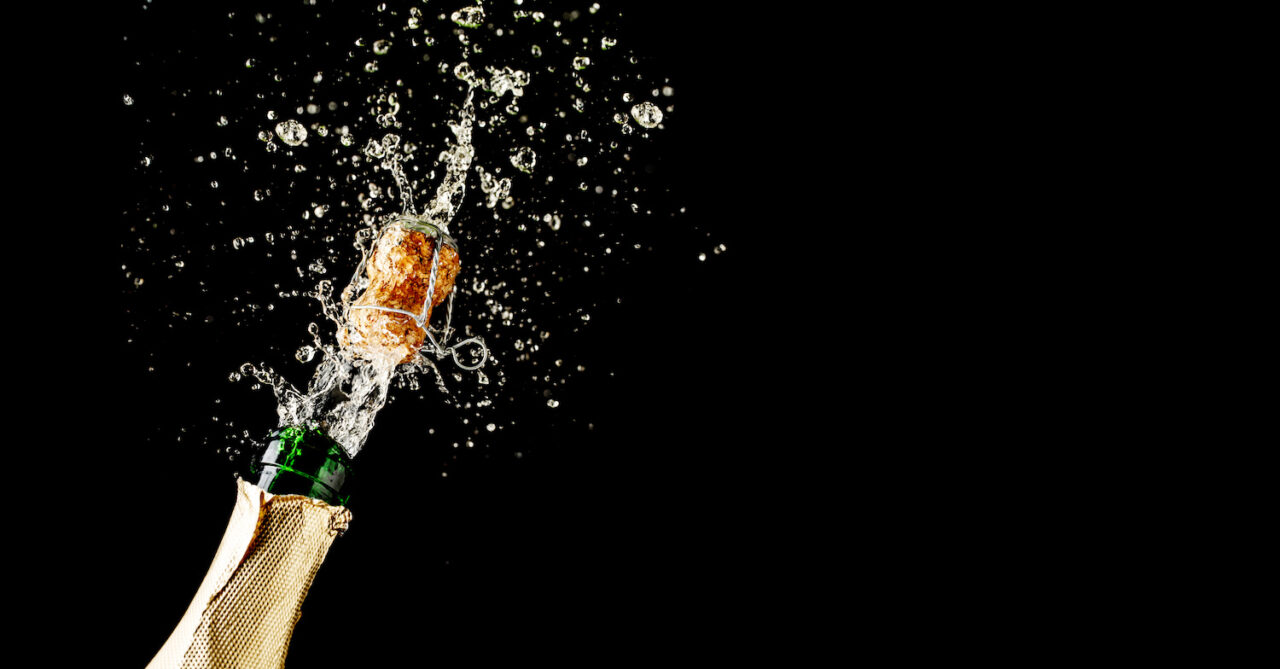 Their watch parties turned to re-election parties at 7:01 p.m. sharp.
Not every state legislative race is a thrill ride. For many, vote counting is nothing more than a formality.
This year, 10 incumbent House lawmakers were on the ballot for re-election in races where their victory was never in doubt, whether due to a substantial partisan advantage in their districts, an overwhelming amount of campaign cash at their disposal, or both.
Here's a rundown of the sitting Representatives who were able to hold an Election Night party with no fear of losing.
House District 11
Orange Park Republican Rep. Sam Garrison easily won re-election in the race for House District 11.
His advantage was apparent shortly after the first votes were counted, when he led Democratic Cornelius Jones 74%-26%.
Garrison, who previously represented House District 18, is in line to become House Speaker in 2026. His high standing in the Legislature only furthered his advantage over Jones, whom he outraised and outspent by a vast margin.
HD 11 is based in Clay County and has a heavy Republican advantage. According to L2 voter data, the district has 129,759 registered voters, 51.5% of whom are registered Republicans. Democrats account for 22.8% of the electorate with third- and no-party voters comprising the remainder.
Two years ago, Donald Trump would have carried the redrawn district by 33 points according to an analysis by Matt Isbell of MCI Maps.
House District 19
Palm Coast Republican Rep. Paul Renner trounced Democratic challenger Adam Morley to win re-election and assume the role of House Speaker for the next two years.
As of 8:20 p.m. Tuesday, Renner led Morley 64%-36% with 87,566 ballots counted.
In addition to a favorable map, Renner benefitted from a massive fundraising advantage. His war chest stretched into the millions, but much of his spending was in support of other Republican legislative campaigns.
Morley's spending, by comparison, was just over $9,000, more than half of it financed by candidate loans.
HD 19 is a decidedly Republican district covering portions of Flagler and St. Johns counties, with Flagler being home to about two-thirds of the district's voters.
According to L2 voter data, about 44.3% of HD 19 voters are registered Republicans, 28.9% are registered Democrats. The district went plus-14 for Trump two years ago.
House District 21
Gainesville Democratic Rep. Yvonne Hayes Hinson cruised past Republican challenger Hollye Merton to win another term in the House.
As of 8:25 p.m. Tuesday, Hinson was leading with 64% of the vote in the head-to-head contest.
This was a low-key race, with little spending involved. Still, Hinson pulled in $75,000 through her campaign account, giving her a nearly tenfold advantage over Merton.
Redistricting moved Hinson from HD 20 into HD 21, but the district is largely the same — it is still anchored in Alachua County, where about two-thirds of the electorate lives. It also includes a portion of Marion County.
According to L2 voter data, Democrats make up a majority (50.9%) of the electorate while Republicans account for about one in four voters. President Joe Biden carried the district by about 30 points in the 2020 Presidential Election.
House District 26
Tavares Republican Rep. Keith Truenow soundly defeated Leesburg Democrat Linda Kero to win another term in the state House.
As of 8:25 p.m. Tuesday, Truenow led 68%-32% leaving his opponent with no path to victory.
Despite the expected landslide, Truenow's campaign raised well into the six figures and spent about $100,000 as well. The totals were far above the approximately $35,000 raised and spent by the Kero campaign.
Truenow was elected to represent the old HD 31 in 2020 but redistricting shifted him into HD 26, which no longer includes a portion of Orange County.
The new district is located entirely within Lake County and includes The Villages, Fruitland Park, Eustis and Umatilla.
Like Lake County as a whole, HD 26 is predominantly Republican. L2 voter data shows 46.0% of the electorate belongs to the GOP compared to a 27.7% share for Democrats. Trump carried this district by about 24 points two years ago.
House District 28
Ormond Beach Republican Rep. Tom Leek is headed back to Tallahassee for his fourth and final term.
As of 8:25 p.m. on Election Night, Leek led Democrat John Clifford Navarra 60%-40%.
The General Election winner was never truly in doubt, and Leek's only real worry this cycle came over the summer when fellow Republican Alex Newman toyed with running for the seat, which would have made for an expensive Primary Election.
He ultimately withdrew, giving Leek a go-ahead victory.
HD 28 covers a portion of coastal Volusia County, including Ormond Beach, Daytona Beach and Daytona Beach Shores.
The gap between the major parties is relatively small, with L2 voter data showing Republicans with a 2-point advantage in overall registrations (35.9%-33.8%). However, outcomes at the polls tilt toward the GOP, with Trump carrying the seat by 7.5 points in 2020 and Gov. Ron DeSantis winning by 4 points in 2018.
House District 29
Deltona Republican Rep. Webster Barnaby has won a second term in the House, handily defeating Democratic challenger Rick Karl in the race for HD 29.
The first returns on Election Night put Barnaby ahead 59%-41%, and that edge is expected to hold through to the final result.
Like Leek, Webster's true challenge came in late August. HD 29 was the lone state legislative district where two incumbents went head-to-head, and the Primary between Webster and Elizabeth Fetterhoff was a scorched-earth — and expensive — affair.
Webster ended up winning the contest by just 30 votes after a recount.
HD 29 is also fully contained within Volusia County, covering the inland sections including Deltona and Deland.
Like neighboring HD 28, the partisan split is small. According to L2 voter data, 33.6% of voters in the newly drawn district are Republicans while 33.2% are Democrats.
Still, this was a Trump plus-7 seat in 2020 and a DeSantis plus-4 seat in 2018.
House District 42
Orlando Democratic Rep. Anna V. Eskamani dispatched Republican Bonnie Jackson and secured a third term.
The first tally shows Eskamani in the lead with 56% of the vote to Jackson's 44%. The incumbent's advantage is expected to hold in the heavily Democratic district.
Eskamani has been a formidable fundraiser since her first run in 2018, and remained so this cycle. She had raised well over $300,000 for her campaign by mid-October, thoroughly outclassing Jackson's $70,000 campaign fund.
HD 42 covers a portion of Orange County including part of Orlando. The district is drawn to elect a Democrat, with L2 voter data showing the party holds a 39.3% share of the electorate compared to 31.0% for the GOP.
An MCI Maps analysis of the new maps show the redrawn district went plus-18 for Biden two years ago and plus-16 for Democratic gubernatorial nominee Andrew Gillum in 2018.
House District 46
Kissimmee Democratic Rep. Kristen Arrington defeated Republican challenger Christian De La Torre and will return for a second term in the House.
As of [TIME] on Election Night, Arrington led with [% of the vote] to De La Torre's [%]. No-party candidate Ivan Rivera received [% of the vote].
Arrington raised over $125,000 for her re-election campaign and had spent more than $90,000 through late October. By comparison, De La Torre's operation was on a shoestring budget of about $5,000.
HD 46 covers a portion of Osceola County and includes Kissimmee, which is home to about a third of the district's registered voters.
L2 voter data shows Democrats with an insurmountable advantage in registrations, with 43.6% of HD 46 voters being registered Dems. Just 16.2% of HD 46 voters are Republicans.
The partisan split resulted in a 30-point win for Biden two years ago. In the last Midterm Election, Gillum carried the seat by nearly 42 points.
House District 54
Dade City Republican Rep. Randy Maggard skated past Democrat Brian Staverand no-party challenger Ryan Otwell to win his second full term in the House.
As of 8:33 p.m. on Election Night, Maggard was leading Staver 62%-36%, with no-party candidate Ryan Otwell receiving the remaining 2% of the vote.
Maggard was first elected to represent the old HD 38 in a 2019 Special Election and won his first full term last cycle. He also faced Staver in that election, winning by 18 points in a head-to-head contest.
Redistricting placed Maggard in the new HD 54. The district sits entirely within Pasco County, centered around Wesley Chapel and Zephyrhills.
Republicans enjoy a comfortable advantage here, with L2 voter data indicating 38.3% of district voters are Republicans and 30.5% are Democrats. The partisan split resulted in a 13-point win for Trump last cycle and an 11-point win for DeSantis in 2018.
House District 68
Plant City Republican Rep. Lawrence McClure breezed past Democrat Lorissa Wright to win his third full term in the House
As of 8:35 p.m. on Election Night, McClure was leading with 68% of the vote to Wright's 32%.
McClure was first elected to represent the old HD 58 in a 2017 Special Election and was re-elected with a 9-point win in 2018 and an 11-point win in 2020.
Like his old district, HD 68 covers western Hillsborough County, including Plant City and part of Brandon.
According to L2 voter data, Republicans lead Democrats in voter registrations by 12 points, 40.8%-28.9%. The partisan split delivered 22-point wins for the top-of-ticket Republican in each of the past two General Elections.
Despite the prohibitive advantage, McClure spent big this cycle, raising more than $230,000 through his campaign account and shelling out more than $200,000 — more than 20 times what Wright's campaign spent.