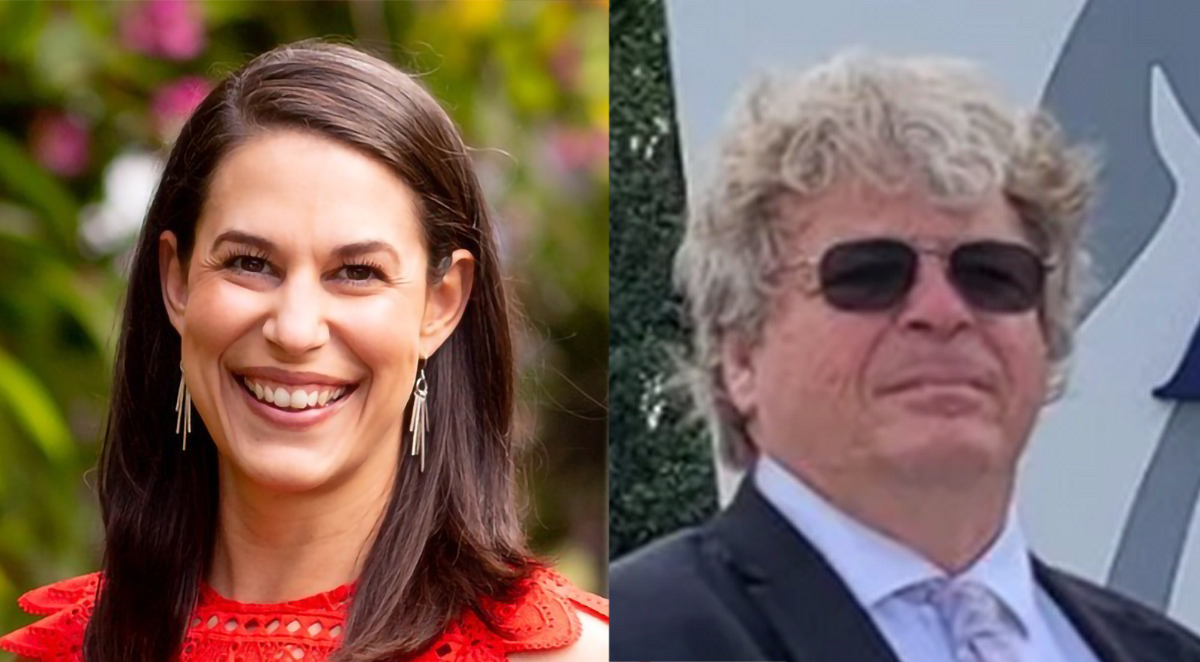 Who will be the voice of east Lee in the Legislature?
The once-in-a-decade redistricting process gives east Lee County a dedicated state Representative for the first time. Voters will decide whether the new House District 77 will be led by San Carlos Park Republican Tiffany Esposito, a local chamber of commerce executive, or Lehigh Acres Democrat Eric Engelhart, a community activist.
The General Election contest has been low-key, as expected in a district where 56.01% of voters went for Republican Donald Trump in the last Presidential Election and just 43.09% supported Democrat Joe Biden.
Esposito in August came out on top in a Republican Primary with Fox Business pundit Ford O'Connell. Now, the president of SWFL Inc. brings her message to a general electorate.
In recent weeks, Esposito has turned her campaign almost into a de facto office for connecting hurricane victims with public assistance. Hurricane Ian made landfall in Lee County on Sept. 28. And while the most vivid images have come from coastal communities, the Category 4 storm wreaked havoc throughout the region.
"Truly heartbreaking to see the destruction of my hometown and hear the stories from so many who have lost so much," Esposito posted on Facebook. "While it is clear that a long and difficult road lies ahead, we are not alone, and it is incredible to see our community come together."
She has also shared online links to assistance with the Federal Emergency Management Agency, Lee County and charitable groups including the Salvation Army.
But she's also running to provide a check on liberal economic policies in Washington, and has promised to keep Florida's property taxes low. Outside of the campaign, her organization this year held a State of the Region event looking at workforce development and affordable housing issues, so it's likely she will engage with many of those matters if elected.
Engelhart, a limousine franchise owner, has run on the need for Lehigh Acres, an unincorporated area of Lee County but one of the fastest growing communities in the region, to have a voice in Tallahassee.
While a registered Democrat, he counts himself a moderate who mostly maintains a party registration to vote in Primaries. "I don't believe partisanship should have anything to do with how this position works," he said.
But he has voiced frustration at a soft-glove approach from Republicans when dealing with insurance companies, something exacerbated by the storm.
"The Republican ran Legislature and the governor gave $2 Billion of our tax dollars to the reinsurance program last May 2022. This was done to so call prop up insurance companies," he writes on the front page of his website.
"Obviously, it is not helping since this would be the sixth company stopping providing insurance in Florida. The Insurance Company of last resort, Citizens Insurance, is now starting to not renew policies, also."
Engelhart has largely self-funded his campaign, putting in $5,500 in loans and raising just $1,084. He has spent next to nothing of that.
Meanwhile, Esposito has spent $229,084, including more than $50,000 since the start of October.