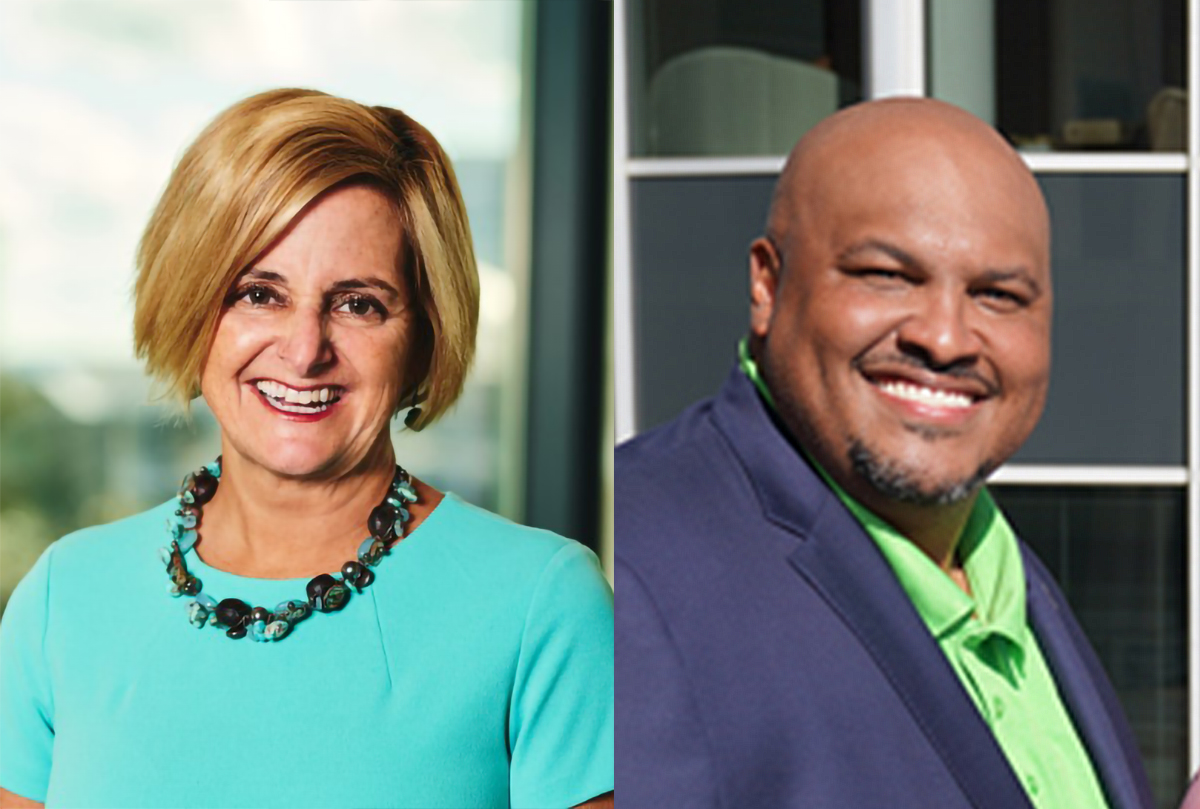 While the district's 13 counties are monitoring the race, election observers know the statewide implications are just as great, if not greater.
Republicans are on the verge of grasping a supermajority in the Senate, and the road to that near-total control runs through North Florida's Senate District 3.
Voters from across the state's most expansive Senate district will choose between incumbent Democratic Sen. Loranne Ausley and Republican challenger and Florida State football legend Corey Simon, in what has been a battle of the incumbent's political life. It has been one of the most expensive and hardest-fought races for the Florida Senate, with state Democratic and Republican efforts cutting ad after ad in the race.
Ausley, who is wrapping her first two years in the Senate, originally won the seat by less than 7 percentage points. The 2022 redistricting cycle turned the seat from one that voted for President Joe Biden by 9 points in 2020 into one that would have voted for him by only 3 points, and Republicans hope to cash in on the changing politics throughout the state.
If Simon wins, he would become the first Republican to represent Tallahassee in the Florida Senate in decades, possibly since Reconstruction. He would also be the first African American to hold Senate District 3 since now-U.S. Rep. Al Lawson held the seat in 2010.
Some, like Democratic consultant Matt Isbell, predict Simon will unseat Ausley.
Controversies have overshadowed much of the race. Republicans have repeatedly hammered Democrats for running what some allege is a racist mailer while Democrats have tried to bring attention to Simon's stance on the 2020 election.
A campaign mail ad from Senate Democrats highlighting gun policy depicted Simon on a shooting target and showed pictures of children surrounded by bullet holes. Republicans and some community leaders, including one Black Tallahassee pastor who called the ad "inherently racist," have called for Senate Democratic Leader Lauren Book to denounce the ad, but she stands by it.
In a debate last month between the two candidates, Ausley sought to distance herself from the ad but would not apologize for it because her campaign did not run the ad. However, state law suggests she was required to approve the ad despite it originating from Senate Democrats.
"I have no control over what they send out," Ausley said. "I do not prefer these campaign tactics, I don't think either of us do, but neither of us can control them."
Later in that debate, Ausley asked Simon whether he believes Biden is the "duly elected" President. Simon agreed Biden is President but would not accede to Ausley's phrasing. Following the debate, he explained to Florida Politics he believes distrust in the media has made it hard for people to believe reporters are telling the truth.
"I saw, like a lot of people saw, at the 11th hour where screen started going up at polling places and people didn't want them to see their ballots being counted and all of these things that happen on Election Night, and then the national media gets out there and you all push this story that the Democratic Party sends you, and then folks are then put in a position to now have to choose, 'Well, I don't really believe the media but I guess I should believe them in this instance,'" Simon said.
If Republicans gain a supermajority, it would be their first supermajority since the red wave of 2010. With a supermajority, Republicans would be able to shut Democrats out of amendment-making, debate and other legislative procedures.
Late last month, Book and Sen. Jason Pizzo, another leading Senate Democrat, embarked on the caucus' first-ever bus tour. The first leg of the tour was spent campaigning with Ausley for five days across large swathes of SD 3.
"We're getting dangerously close to losing ground, so it is all hands on deck," Pizzo told reporters in Tallahassee before hitting the road.
Ausley has represented parts of Tallahassee in the House and Senate in 14 of the last 22 years. In 2010, she ran for Chief Financial Officer in a statewide race, losing to Jeff Atwater 57%-39%.
Simon most recently served as CEO of Volunteer Florida as an appointee of Gov. Ron DeSantis, who has endorsed him in the race. After his collegiate career, which included being named a consensus All-American in the Seminoles' 1999 championship-winning season, the defensive tackle played a career in the National Football League that spanned eight seasons.
Simon is also endorsed by outgoing Senate President Wilton Simpson and Senate President-designate Kathleen Passidomo, who would oversee the prospective Republican supermajority.
Ausley has drawn endorsements from several Tallahassee, Leon County and Gadsden County officials, as Democrats try to turn out their base in the Democratic core of the district. Ausley has the support of the district's two Democratic Sheriffs while eight of the 11 remaining Sheriffs have endorsed Simon.
According to data from L2 as of Friday, Democrats lead Republicans in early and absentee votes 26,854 to 15,875, with 5,614 independents and voters from other parties also having returned ballots.
SD 3 covers Dixie, Franklin, Gadsden, Gulf, Hamilton, Jefferson, Lafayette, Leon, Liberty, Madison, Suwannee, Taylor and Wakulla counties.
But while those 13 counties are monitoring the race, election observers know the statewide implications are just as great, if not greater.