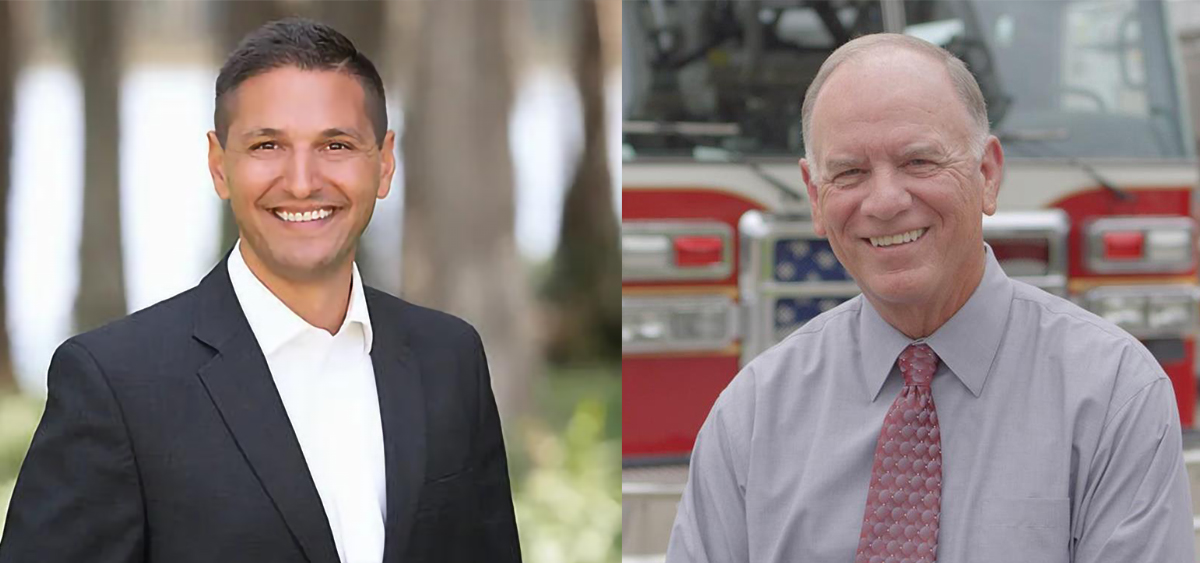 While the races were not too competitive, both Burgess and Hooper saw massive fundraising gains.
Republican state Sens. Danny Burgess and Ed Hooper are set to return to Tallahassee after winning their respective re-election races Tuesday night.
The Tampa Bay Republicans both glided into re-election with ease.
First-termer Burgess took Senate District 23, which extends from northern Hillsborough County into Pasco and Polk Counties, with 63.49% of the vote. His opponent, Democrat Mike Harvey, only mustered 36.51% of the vote. That's according to Tuesday's unofficial results.
Hooper, who has served in the Senate since 2018, won Senate District 21 with a whopping 65.01% of the vote, while his Democratic challenger Amaro Lionheart only took 34.99%, according to Tuesday's unofficial results.
The incumbents' victories are no surprise, with both Senate Districts dark shades of red. The new districts most closely resemble former Senate Districts 16 and 20, represented by Hooper and Burgess, respectively. While the districts were already Republican strongholds, redistricting provided an even deeper GOP cushion.
How so? Under old lines, SD 16 went to Donald Trump by nearly 12 percentage points. The new district, SD 21, was won by Trump by 15 percentage points. The difference is even more pronounced in SD 23. Under old lines, Trump overtook Joe Biden by about 7 percentage points; under new lines, he beat him by more than 11 percentage points.
While the races were unheated, both Burgess and Hooper saw massive fundraising gains.
Burgess' campaign alone collected $312,055 this cycle, while his opponent's only managed to raise $10,296. As for Hooper, his campaign amassed $380,060, towering over his opponent's mere $1,524 fundraising total.
Burgess, a Zephyrhills Republican, was first elected to the state Senate in 2020 in a Special Election after the early resignation of Sen. Tom Lee. The seat was not supposed to be up for election until 2022. 
Before his time in the Senate, DeSantis appointed Burgess to serve as the Executive Director of the Florida Department of Veterans' Affairs, a position he held from 2018 until his Senate campaign launch in the summer of 2020. As a Captain in the U.S. Army Reserve himself, the lawmaker has remained a champion of legislation supporting veterans.
Hooper, representing the coastal areas of Palm Harbor and New Port Richey, is a retired firefighter. He has taken on several Senate leadership roles in the past few years. He previously served four terms in the House before exiting in 2014 because of term limits.