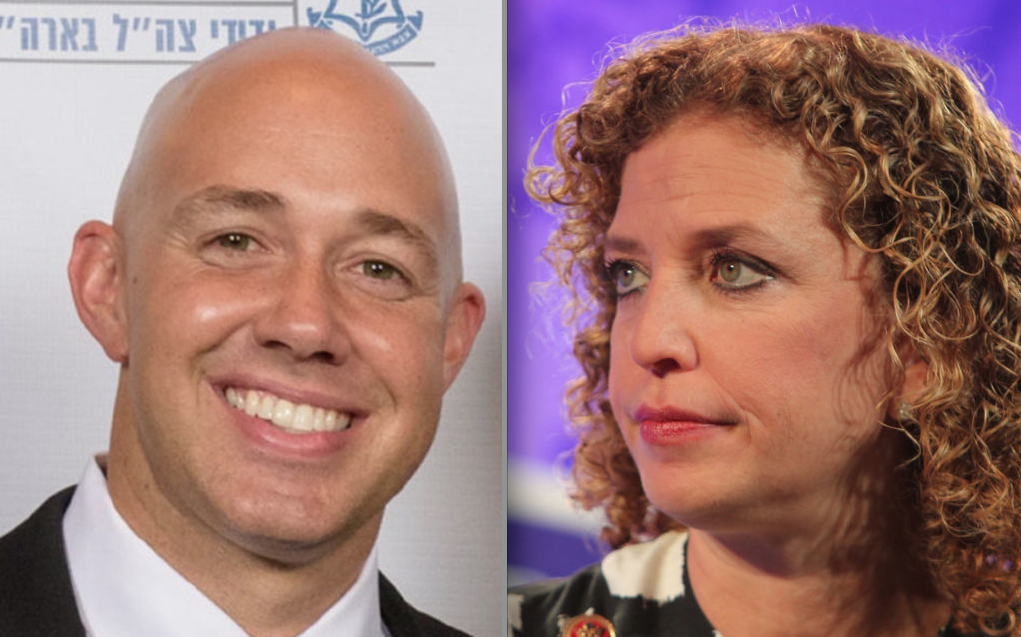 There was little drama for these incumbents Tuesday.
The bulk of South Florida's congressional delegation faced little to no drama Tuesday night.
Though they faced nominal re-election challenges, a half dozen members easily earned another term in the U.S. House.
CD 20
Democratic U.S. Rep. Sheila Cherfilus-McCormick secured her first full term Tuesday night, handily topping Republican challenger Drew Montez Clark in Florida's 20th Congressional District. According to Tuesday's unofficial results, Cherfilus-McCormick led 72%-28%.
Cherfilus-McCormick took the seat following the death of U.S. Rep. Alcee Hastings. The Special Primary Election was held just last November, while Cherfilus-McCormick won by only five votes. She won the seat in the Special General Election this past January, then was immediately tasked with seeking re-election during the normal cycle.
This past August saw her in a rematch of the razor-thin Special Primary, but she dispatched former Broward County Commission Dale Holness easily this time around. The district's makeup made the General Election a cakewalk, with Democrats at the top of the ticket winning the district by more than 50 points each in 2020 and 2018, according to Matt Isbell of MCI Maps.
The district spans the western portions of Broward and Palm Beach counties.
CD 21
Republican U.S. Rep. Brian Mast is holding onto his House seat, winning the race in the renumbered Florida's 21st Congressional District. According to Tuesday's unofficial results, Mast led Democratic opponent Corinna Balderramos Robinson 64%-36%.
Mast, who currently represents Florida's 18th Congressional District, managed to earn a fourth term Tuesday. The newly drawn district went for Donald Trump by 9 points in 2020 and for Ron DeSantis by just 7 points in 2018. But riding the momentum Republicans had heading into Tuesday gave Mast a lot of extra cushion this time around.
CD 21 covers northeast Palm Beach County as well as Martin and St. Lucie counties.
CD 22
In Florida's 22nd Congressional District, Democratic U.S. Lois Frankel felled her Republican opponent, Dan Franzese, 55%-45%, according to Tuesday's unofficial results.
Frankel represents the current CD 21. Following redistricting, she is moving into CD 22, a district Joe Biden won by nearly 18 points in 2020 and which Andrew Gillum took by more than 22 points in 2018. That gave her plenty of breathing room Tuesday night to secure a sixth term.
Frankel's new district is in eastern Palm Beach County, covering Delray Beach, Boynton Beach, Lake Worth Beach and parts of West Palm Beach.
CD 24
Democratic U.S. Frederica Wilson won her seventh term in the U.S. House with an easy victory against Republican Jesus G. Navarro. According to Tuesday's unofficial results, Wilson had secured 72% of the vote against Navarro's 28%.
Wilson will stay representing Florida's 24th Congressional District following redistricting. The new version went for Biden by 49 points in 2020 and for Gillum by nearly 64 points in 2018. That left little drama Tuesday.
CD 24 is located in northeastern Miami-Dade County, covering Miami Beach, North Miami and Carol City.
CD 25
Democratic U.S. Debbie Wasserman Schultz coasted by Republican Carla Spalding once again in a rematch of 2020. Wasserman Schultz won the race for Florida's 25th Congressional District by nearly 16 points last cycle. According to Tuesday's unofficial results, Wasserman Schultz led Spalding 55%-45% this time around.
This will be Wasserman Schultz's 10th term representing Florida in Congress, making her the delegation's second-longest-tenured member.
"Thank you to all the Broward County voters who put their trust in me to keep building on the tremendous accomplishments we made in the last two years. It is such an honor and privilege to represent you," Wasserman Schultz said in a statement Tuesday.
"Tonight's gratifying results show that our community wants someone in Washington who will protect Social Security, Medicare and women's reproductive rights, and they prefer a representative who will confront climate change, gun violence, and build on the amazing progress we have made to restore the Everglades. And that is exactly what I will continue to do for you in Congress. Thank you all so much for putting your faith and confidence in me as we each strive to make a more perfect union and community."
The district covers southeastern Broward County, including Weston, Davie, Pembroke Pines and Hollywood.
CD 26
Only Republican U.S. Rep. Mario Díaz-Balart has served longer than Wasserman Schultz, and he'll continue that service following Tuesday night's results. Díaz-Balart bested Democratic challenger Christine Alexandria Olivo 71%-29%, according to Tuesday's unofficial results.
By earning his 11th term in the U.S. House, Díaz-Balart will move from representing CD 25 to serving in Florida's 26th Congressional District.
CD 26 spans from northwestern Miami-Dade County across the state to Collier County.