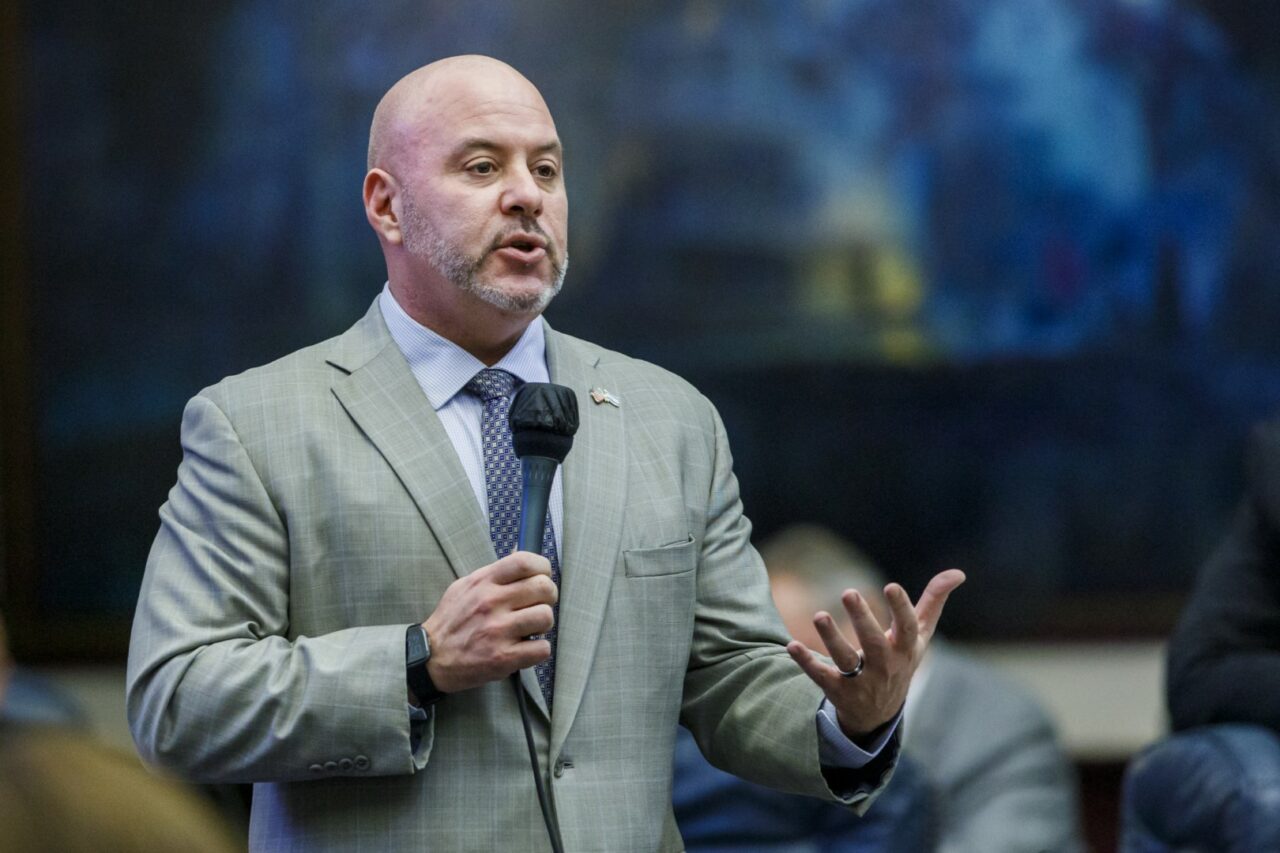 'I ran on a platform of stopping illegal immigration, securing our elections and saving our economy.'
Rep. Blaise Ingoglia is headed to the Senate after thumping Green Party opponent Brian Patrick Moore in Tuesday's election.
Ingoglia took 75% of the vote in the new SD 11, comprised of all or parts of Citrus, Hernando, Pasco and Sumter counties.
"I am thankful to the voters of SD 11 for their overwhelming support in electing me their next State Senator. I ran on a platform of stopping illegal immigration, securing our elections and saving our economy. I promise to continue to work hard and fight side-by-side with Governor DeSantis to take on the Left and their woke ideology that is destroying our country," Ingoglia said.
Ingoglia, a Spring Hill Republican, has represented HD 35 for six years. He passed on seeking a fourth and final term when SD 11 became an open seat due to Sen. Wilton Simpson's run for Agriculture Commissioner.
A former Florida Republican Party Chairman, Ingoglia was preparing for a run against fellow Rep. Ralph Massullo for the Senate seat when Gov. Ron DeSantis intervened, throwing his support behind Ingoglia. Massullo dropped from the race and was re-elected in the Republican Primary to HD 23.
With Massullo sidelined, it seemed Ingoglia was headed to being elected without opposition. Then, on the final day of qualifying, Moore paid the $1,781 filing fee and SD 11 had its first Green Party candidate.
Despite the clear financial differences — between his campaign account and two committees, Ingoglia has about $1.6 million on hand — and going up against a third-party candidate, Ingoglia promised a spirited campaign on his part.
Sure enough, reports show that of the $181,580 collected in his campaign account, $43,075 came after qualifying. He spent $78,470, mainly on advertising and direct mail.
Moore, with only $3,701 in contributions, spent much of his funds on gas reimbursement. He also emailed press releases on numerous topics, including being critical of Ingoglia for not showing up for community candidate forums that he attended.