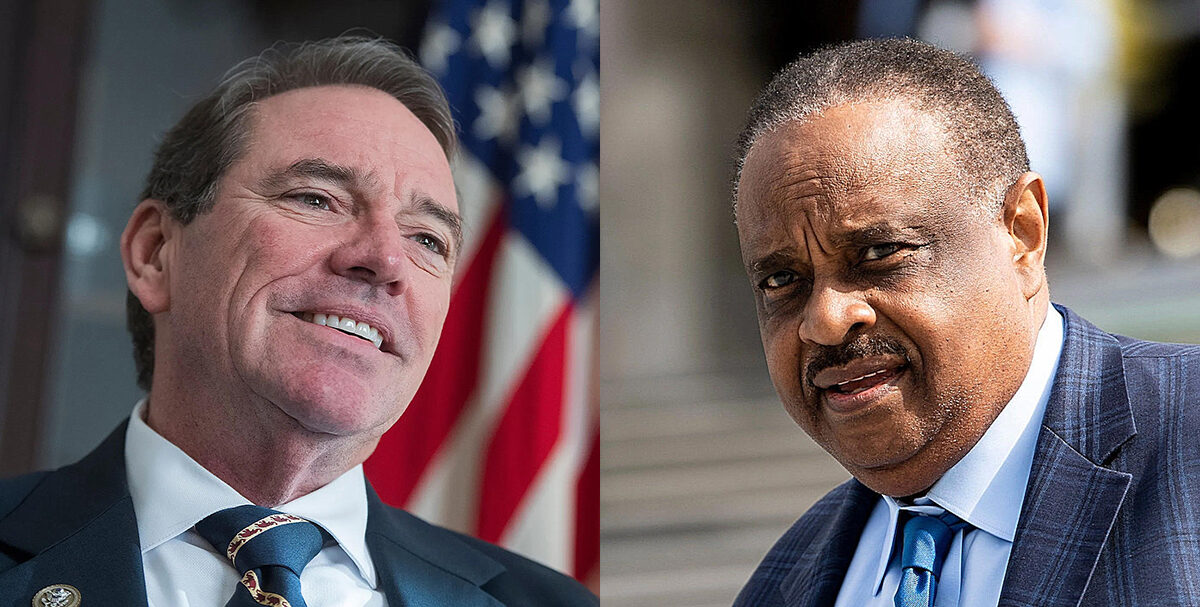 The race for CD 2 was the embodiment of the legal controversy surrounding Florida's new congressional maps.
In a race sculpted by Gov. Ron DeSantis, Republican U.S. Rep. Neal Dunn has staved off a challenge from Democratic U.S. Rep. Al Lawson in Florida's 2nd Congressional District.
Two hours after polls closed in the Panhandle, Dunn had secured 60% of the vote to Lawson's 40%.
"I'm grateful to the people of Florida's 2nd Congressional District for re-electing me to represent them in the U.S. House of Representatives," Dunn said in a statement. "Serving in this role is a privilege and one I don't take lightly. I'm proud to call this district home. I'm looking forward to continuing my fight for more money in your pockets, less wasteful spending, a secure border and energy independence."
Dunn and Lawson were both elected to Congress in 2016 in different districts. But this year, the CD 2 contest became one of two only races nationwide featuring two incumbents vying to retain a spot in the U.S. House, a product of the redistricting cycle.
Dunn, a surgeon and a Republican from Panama City, campaigned with the message that America has gone the wrong direction under President Joe Biden and Democratic leadership in Congress. He called for "steadfast, conservative, Republican leadership" in the U.S. House.
The race for CD 2 was the embodiment of the legal controversy surrounding Florida's new congressional maps drawn by the Governor's Office, unprecedented in recent Florida history.
With the 2022 redistricting, DeSantis opposed efforts from the Legislature's mapmakers to preserve Lawson's current 5th Congressional District as a "minority access" seat, calling the scraggly district an unconstitutional racial gerrymander. Lines drawn by DeSantis' office grouped Dunn and Lawson in the same seat spanning 16 counties, from parts of Walton County to parts of Lafayette County.
The new CD 2 would have voted for DeSantis and former President Donald Trump by 8 and 11 percentage points in 2018 and 2020, respectively.
Speaking last month in Gadsden County, Florida's only majority-African American county, Lawson told members of the Havana community that DeSantis "has a problem with people of color." The Congressman believes that drove DeSantis to force the Legislature to rework their plans for the congressional map.
"He wanted to change it because he didn't want an African American to represent this area where slave owners, sharecroppers lived, from Jackson County all the way down to Duval County," Lawson said. "They stayed in those areas and were not represented until I got there."
Lawson, who is a native of Midway in Gadsden County, has represented parts of North Florida for decades. He served in the Legislature from 1982 to 2010 and began serving in the U.S. House in 2017.
In theory, CD 2 isn't a shoo-in for Republicans. Former U.S. Rep. Gwen Graham flipped a similarly drawn CD 2 blue in 2014, a year Republicans gained a net 13 seats in the House and won the generic ballot by nearly 6 points.
However, some election pundits believe the state has grown redder in recent years — as evidenced by Tuesday night's results — putting the North Florida seat out of Democrats' reach for the time being.
Lawson's best avenue for re-election was through the courts, but that route evaporated after the Florida Supreme Court declined to expedite challenges over DeSantis' district lines ahead of the Midterms. However, a new door may open for Lawson if the Court ultimately sides against DeSantis.