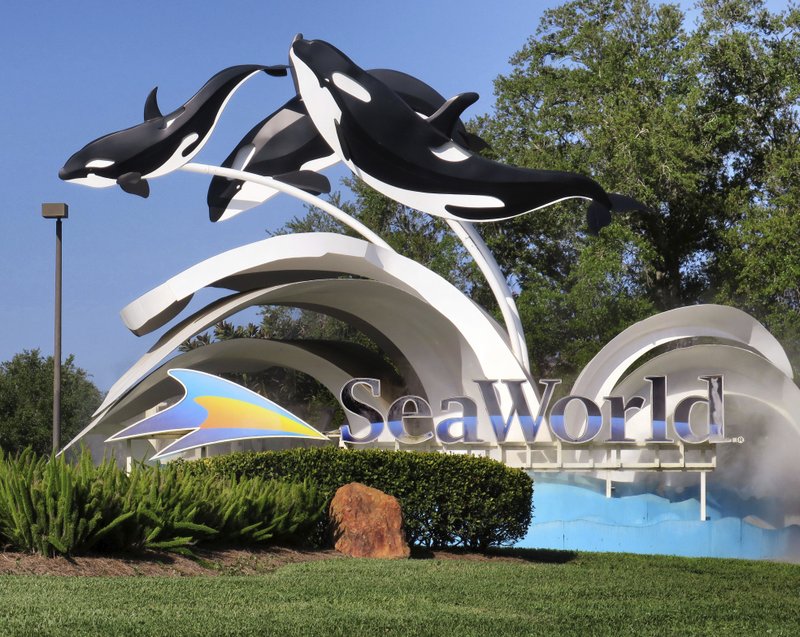 'Our business model is strong and resilient.'
Because of Hurricane Ian, SeaWorld-owend Florida and Virginia parks missed out on 90,000 visitors, and the company's third-quarter attendance tumbled nearly 10% compared to the same time in pre-pandemic 2019.
The Orlando-headquartered SeaWorld Entertainment, which operates 12 parks across the country, disclosed the financial impact from the dangerous storm in late September during an earnings call Wednesday morning.
SeaWorld's third-quarter earnings fell short of Wall Street's expectations although company CEO Marc Swanson called the $565 million in total revenue a record.
On Tuesday, the Walt Disney Company revealed Hurricane Ian took a $65 million swipe from its earnings. Comcast-owned Universal theme parks did not disclose the monetary loss or attendance hit last month.
In Wednesday's earnings call, SeaWorld leaders acknowledged some of the challenges they are facing: a labor shortage and inflation that's increasing the cost to do business.
Still, Swanson said the company is in good financial shape.
"Our business model is strong and resilient," Swanson told analysts. "We believe that we have significant opportunities to improve and grow our revenue and profitability."
He tried to distance SeaWorld from its Orlando competitors down the road.
"Our visitation is more similar to a typical regional amusement park business," Swanson said, acknowledging, "At times people compare our business to destination theme parks, like Disney or Universal."
But Swanson has big dreams for growing the company and brought up again his vision for expanding into the hotel business at his theme parks.
SeaWorld has identified possible cites where a hotel could be built by the parks but Swanson did not say where. 
He promised to give more updates over the next months as the company moves forward. Later on in the call, Swanson specifically mentioned the SeaWorld Orlando park as facing a challenge for its lack of a hotel when Swanson discussed group bookings and international visitors.
The company has put its Halloween festivities to bed and is now getting ready to launch its Christmas holiday events — which often draws visitors to the parks. SeaWorld Orlando is also in the middle of constructing a new roller coaster called Pipeline where riders stand on what look like surfboards while they travel up to 60 mph and are up to 110 feet up in the air. Pipeline is scheduled to open sometime in spring 2023.
SeaWorld wants to build new rides at every one of its parks but the company is also looking to invest $200 million in 2023 in other areas — like building new animal habitats, sprucing up restaurant and retail spaces and updating infrastructure or technology, said the company's new Chief Financial Officer, Michelle Adams.