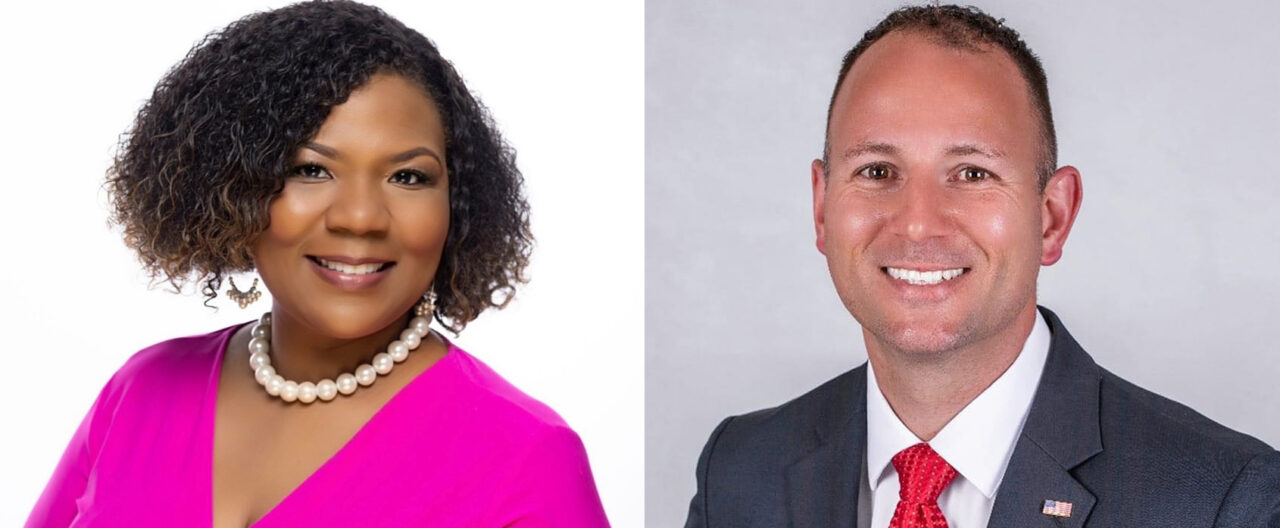 Not everything in Florida was competitive this cycle.
With hundreds of races on ballots throughout the state this year, there are bound to be some underwhelming layup races for candidates.
This year, as redistricting shook up districts from the Panhandle to the Keys, several races featured uncompetitive matchups, whether from third-party challengers or partisan contests in lopsided districts.
That even occurred in some races without an incumbent lawmaker. Here's a rundown of new faces you'll see in the House who casted to easy wins Tuesday.
House District 25: northwest of Orlando
Republican Taylor Yarkosky will replace Anthony Sabatini in the district, after surviving criticism in the Primary Election and moving onto an easy win in the General, securing 66% of the vote against no-party candidate Banks Helfrich.
Yarkosky describes himself as a constitutional conservative and family man. He entered the race with early support from Rep. Keith Truenow, Lake County Sheriff Peyton Grinnell and Lake County Commissioners Sean Parks, Doug Shields and Kirby Smith.
Yarkosky faced criticism in the Primary over DUI arrests in 2004 and 2005, but owned his past mistakes, saying Christian values helped him right the course of his life and that they were "storms" of his life that God allowed him to forge "into a better man" and prepare "for a more important mission and service."
This was not Helfrich's first attempt at representing the district. He lost to Sabatini in 2020 by more than 11 percentage points. Formerly House District 32, the new map maintains a strong Republican advantage, with about 50,000 GOP voters compared to just under 39,000 Democrats and about 38,000 nonpartisan voters, according to L2 voter data.
Sabatini vacated the office to run for Congress.
House District 30: Space Coast
For all practical purposes, Port Orange City Commissioner Chase Tramont won election to represent the new HD 30 along the Space Coast when he won the Republican Primary.
Tramont, a businessman and sports coach, campaigned as a philosophical hardline conservative who could be expected to press for conservative Christian values and absolutist views on matters such as First and Second Amendment rights. In particular, he pushed for constitutional carry and for the church to be recognized as a partner of government, on church terms.
Facing only write-in candidate Vic Baker in the General Election, Tramont captured a full 100% of the vote on Tuesday. As a write-in, Baker's name did not appear on the ballot. That meant the Volusia County Republican State Committeeman's presence in the race served as little more than an opportunity to close the GOP Primary in the heavily Republican district that contains more than 60,000 Republican voters to fewer than 38,000 Democrats.
House District 34: Indian River County, Southern Brevard County
Another GOP stronghold, this new district, represented in part previously by incumbent Republican Rep. Randy Fine, saw little competition. Republican Vero Beach Mayor Robert Brackett will take office after earning 68% of the vote over Democratic opponent Karen Greb, a financial services professional who moved to Florida in 2015.
Greb raised just $590 in the race and loaned her campaign $5,000 to cover limited expenses.
The district includes nearly 65,000 GOP voters and fewer than 36,000 Democrats.
House District 40: Central Florida, Orlando
Hints of family ties mark this noncompetitive race between Democrat LaVon Bracy Davis, a lawyer and arts advocate, and her defeated Republican opponent, Nate Robertson. Bracy Davis earned 65% of the vote.
Bracy Davis will represent the seat opening in western Orange County that is being vacated by Democratic incumbent Rep. Kamia Brown, who is running for the Senate. Brown is running to replace Democratic incumbent Sen. Randolph Bracy — Bracy Davis' brother — who is running for Congress. Randolph Bracy held what is currently HD 45 before Brown.
The new district covers much of the same area and remains a Democratic stronghold, with nearly 55,000 Democrats and fewer than 19,000 Republicans.
Robertson is a strategic account manager for a medical distribution company that seeks to provide access to free medicines for people who cannot afford prescriptions. He's also a licensed Christian minister. He noted that the Democrats who've represented the area have little power in the Republican-run Legislature, and suggested a Republican could bring more help.
House District 41: Central Florida
Democrat Bruce Antone cruised to easy victory Tuesday, with 81% of the vote over Green Party opponent Robin Denise Harris.
Antone won't necessarily be a new face in the chamber, however. He served six terms in the House in old, now dissolved districts. He left in 2021 after eight years serving the old House District 46.
As a third-party candidate, Harris was a long shot from the start, despite noting that her political affiliation "is a step towards neutralizing the duopoly system." The district includes just 57 registered voters in the Green Party, 56 if you don't count the candidate.
Meanwhile, Democrats have more than 48,000 registered voters in the district.
House District 43
Democrat Johanna Lopez will represent the blue district covering a western portion of Orange County including Azalea Park, Alafaya, Union Park and part of Orlando after soundly defeating Republican opponent Christopher Wright with 57% of the vote.
According to L2 voter data, about 41.4% of HD 43 voters are registered Democrats while 19.8% are registered Republicans. The remainder are registered with third parties or with no party affiliation.
The seat went plus-24 for Biden in the 2020 Presidential Election.
House District 52: Sumter and Hernando counties
Republican John Temple easily dispatched Democratic opponent Ash Marwah with 73% of the vote in this heavily conservative district.
Temple is a lifelong educator who ran on empowering parents, supporting first responders, defending the Second Amendment and supporting anti-abortion policies.
Marwah, an immigrant from India who became a U.S. citizen in 1977, is a civil engineer who ran on fair property insurance rates, veteran support and low taxes.
He had little chance of success in the red district, where Republicans outnumber Democrats in voter registrations by more than double.
House District 53: Hernando County
Another safe Republican seat, GOP candidate Jeff Holcomb easily won his race against Democrat Keith Laufenberg with 70% of the vote Tuesday night.
In addition to a significant advantage in voter registration, Holcomb boasted support from district incumbent Blaise Ingoglia. The local realtor has served on the Hernando County Commission since 2014 and further had strong name recognition in the district as the Hernando County Republican Party Chair in the 2020 election cycle.
Laufenberg waged his second attempt at representing the district after unsuccessfully running against Ingoglia in 2020. He ran on closing gun show loopholes, establishing universal health care and opposing right to work laws.
House District 55: Hernando and Pasco counties
Republican Kevin Steele will be a new face in Tallahassee after defeating Constitution Party candidate Charles "C.J." Hacker Jr. with 78% of the vote in the district previously represented, in part, by Rep. Fine.
While both candidates are conservatives in the red district, Hacker's status as a third-party candidate left little path to victory in a district that includes just 35 other Constitution Party voters.
Hacker's platform included a glaring contradiction. Among his priorities, Hacker listed ending abortion as a top goal, but also wrote on his campaign website that he wanted "to ensure that appropriate decisions are made only between a patient and his/her doctor."
Steele is a Dade City small business owner.