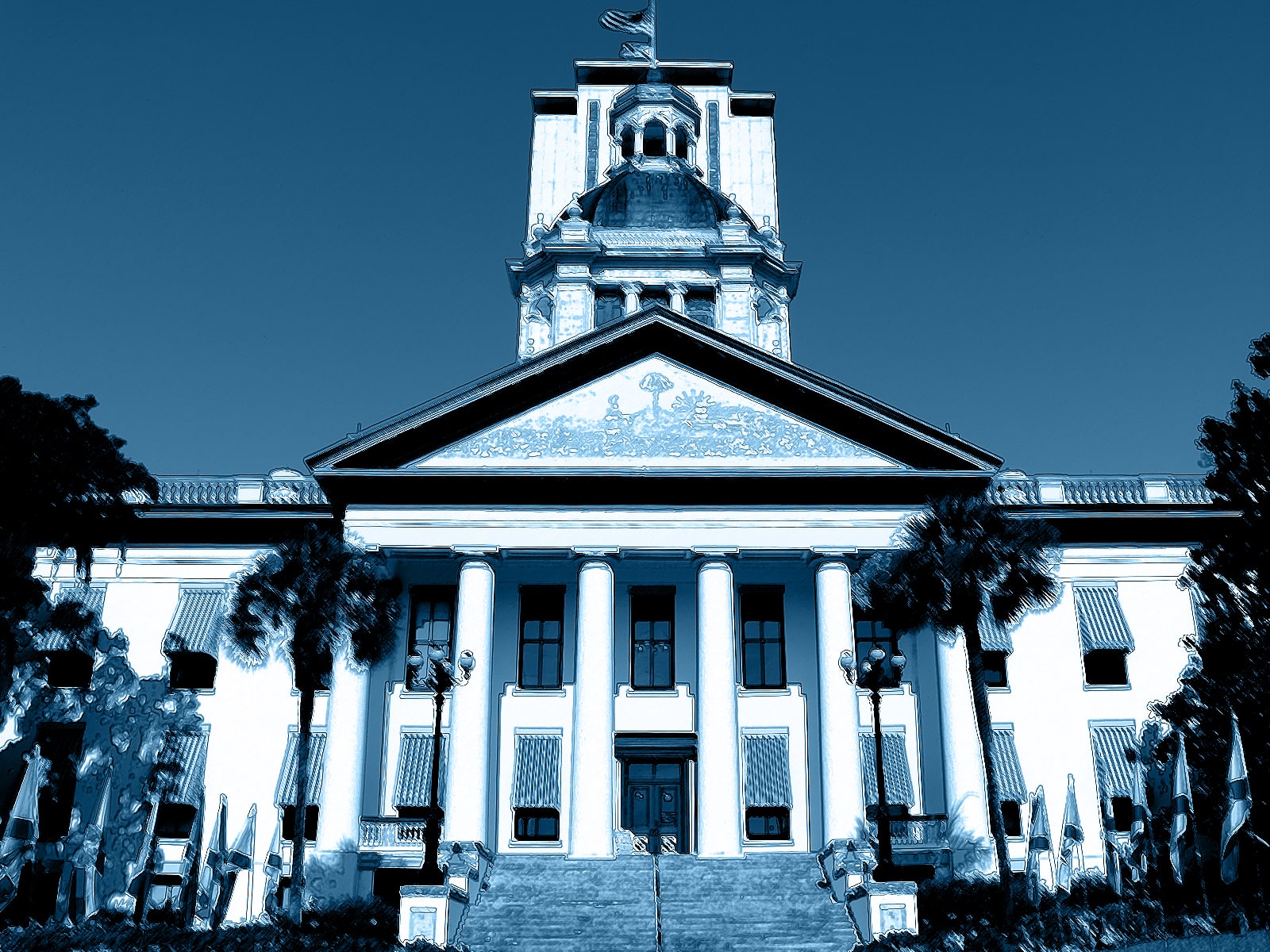 The turkey guys have a vision for what comes next.
New blood, new storm
As members of Florida TaxWatch met in Coral Gables, piles of reports greeted guests outside ballrooms and meeting spaces at The Biltmore. But Executive Vice President Tony Carvajal repeatedly stressed the organization will update its practices, and its print output, with the times.
"We're a too-much-paper kind of organization," he said. "We're continuing to evolve, understanding the next place is a digital place that we have got to go."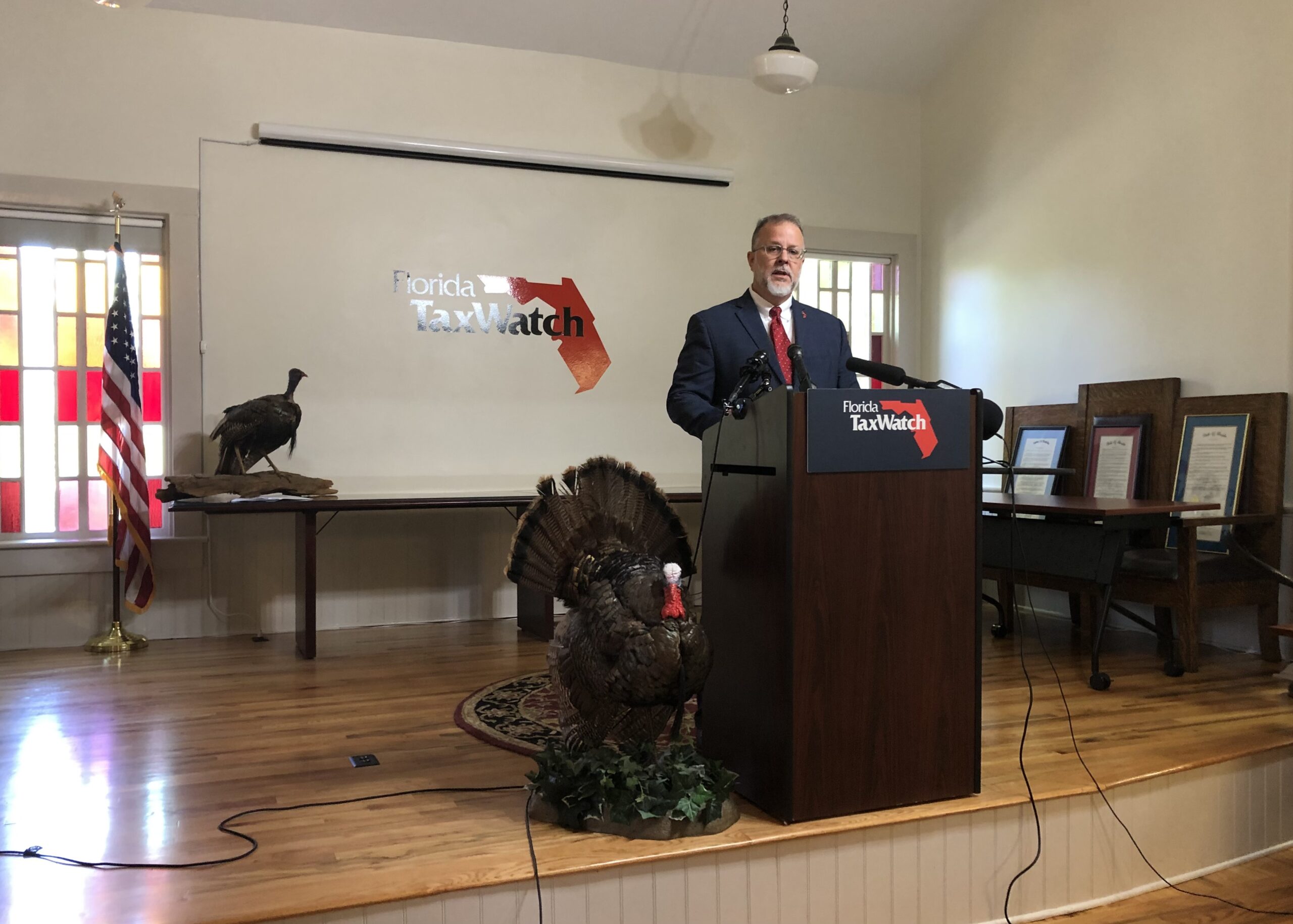 Besides ink usage, the organization has prepared a succession plan for whenever President and CEO Dominic Calabro, the 41-year face of the organization, eventually retires. Carvajal stressed the group has diversified its own staff through the years.
The organization will always focus on producing relevant and influential research, and at the meeting, members discussed a desire for data on child care costs, Census under-representation and housing affordability, all issues in need of policy attention in the immediate future.
But Carvajal also asked members to help the organization remain a nonpartisan operation capable of bringing all voices together. A group famous for issuing "turkey lists" targeting member projects for the veto pen, TaxWatch knows how to make enemies on both sides of the aisle. Carvajal also wants friends throughout the halls of the Capital.
"If you've got an issue that is personal, we are probably not going to get into it because we are not in the food fight business," he said. "We are a policy think tank based in research for the good of Florida. We're unrelenting in our pursuit, but we are not personal in that."
As TaxWatch discussed their future this week, they also addressed the next storm.
As lawmakers prepare for a Special Session on property insurance on Dec. 12, few voices are in such demand as Fred Karlinsky, Global Co-Chair of Greenberg Traurig's Insurance Regulatory and Transactions Practice Group. He told Florida TaxWatch that Florida's property insurance market is  "broken." That's in part, he said, to simple geography, and Florida has struggled in many ways to wrap its arms around the problem since Hurricane Andrew devastated South Florida in 1992.
"When you think about the development and the population growth in the state of Florida, it's no surprise that when you see a natural disaster like Andrew or even more recently Ian and Nicole, they really do teach us a lot and they become wake-up calls," he said.
A decade after Andrew, the state established Citizens Property Insurance Corporation, which has become the largest writer for policies in the state. Karlinsky told event-goers to expect the Legislature to try and change that with policies discouraging use of the state insurer of last resort.
"Something's going to have to change in order for those entities to be effective," he said.
Karlinsky said discussion of cash value policies on roofs will likely come under discussion. That's less because of roofs recently genuinely destroyed by storms and more because of the proliferation of roof contractors replacing roofs with no storm damage year-round. He also said there will be discussions of curbing litigation, as Florida sees more contested claims than all other states combined.
___
Coming up, the usual assortment of news, intel and observations from the week that was in Florida's capital city by Peter Schorsch, Drew Wilson, Renzo Downey, Christine Jordan Sexton and the staff of Florida Politics.
But first …
Take 5
The "Takeaway 5" — the Top 5 stories from the week that was:
Andrew Warren suspension trial begins and ends — The first round of the legal battle between Gov. Ron DeSantis and Warren ended Thursday. Although U.S. Judge Robert Hinkle says to expect a decision at least two weeks, appeals could keep the case lingering for months. After each side gave closing arguments in the case, Hinkle said he hadn't made up his mind and would likely take at least two weeks to render a decision. Much of the action in the three-day trial centered on DeSantis' motivation for the suspension, with mentions of Tucker Carlson and George Soros. Plus, the trial has exposed some of the inner workings of DeSantis' comms shop.
Florida divests from BlackRock — At the behest of Chief Financial Officer Jimmy Patronis, the Florida Treasury is divesting an initial $2 billion from BlackRock as the state steps up its fight against stakeholder capitalism. By the beginning of 2023, Patronis expects the Treasury to fully separate itself and the state's Treasury Investment Pool from BlackRock for backing ESG standards over a more traditional investment model. "If (BlackRock CEO Larry Fink) and his friends on Wall Street want to change the world, they should run for office, start a not-for-profit and go donate to the causes they care about," Patronis said. "But using our cash — the state of Florida's cash — to fund BlackRock's social-engineering projects isn't something Florida ever signed up for."
DeSantis book bolsters hype — DeSantis's second book hitting the shelves early next year, and the news is perpetuating rumors of a potential 2024 bid. "The Courage to Be Free: Florida's Blueprint for America's Revival" will be released by Broadside on Feb. 28. As Fox News Digital first reported, the book will cover DeSantis' "growing up in a working-class family, playing in the Little League World Series, working his way through Yale University and Harvard Law School, volunteering for the Navy after 9/11 and serving in Iraq." The timing of the book comes amid continued buzz that the Governor could and should challenge the former and current Presidents to become the Commander-in-Chief, particularly after Florida's shining moment on an otherwise dreary Election Night for Republicans.
Joel Greenberg sentenced to 11 years in prison — Former Seminole County Tax Collector Greenberg, who cooperated in the sex trafficking probe of U.S. Rep. Matt Gaetz, has been sentenced to 11 years in prison. U.S. Judge Gregory Presnell handed down the sentence Thursday, remarking that in his 22 years on the bench he had "never seen a defendant who has committed so many different types of crimes in such a short period." In a short statement at his sentencing, Greenberg apologized to the girl he pleaded guilty to trafficking, his family and Seminole County residents for his "shameful" conduct. He faced nearly three decades in prison but received a lighter sentence due to his "substantial cooperation to the government," said Presnell, who also sentenced Greenberg to 10 years of supervised release after leaving prison.
Lawmakers' not-so U-turn on Disney — DeSantis' office and Rep. Randy Fine are disputing a report that Florida will reverse legislation to strip Disney of its self-governing abilities. An article published early Friday by the Financial Times purports that lawmakers are preparing a "U-turn" on a law set to dissolve Disney's Reedy Creek Improvement District at the end of June. However, DeSantis' office downplayed the characterization. "Governor DeSantis does not make 'U-turns,'" Press Secretary Bryan Griffin said in a statement posted to Twitter. "The Governor was right to champion removing the extraordinary benefit given to one company through the RCID. We will have an even playing field for businesses in Florida, and the state certainly owes no special favors to one company."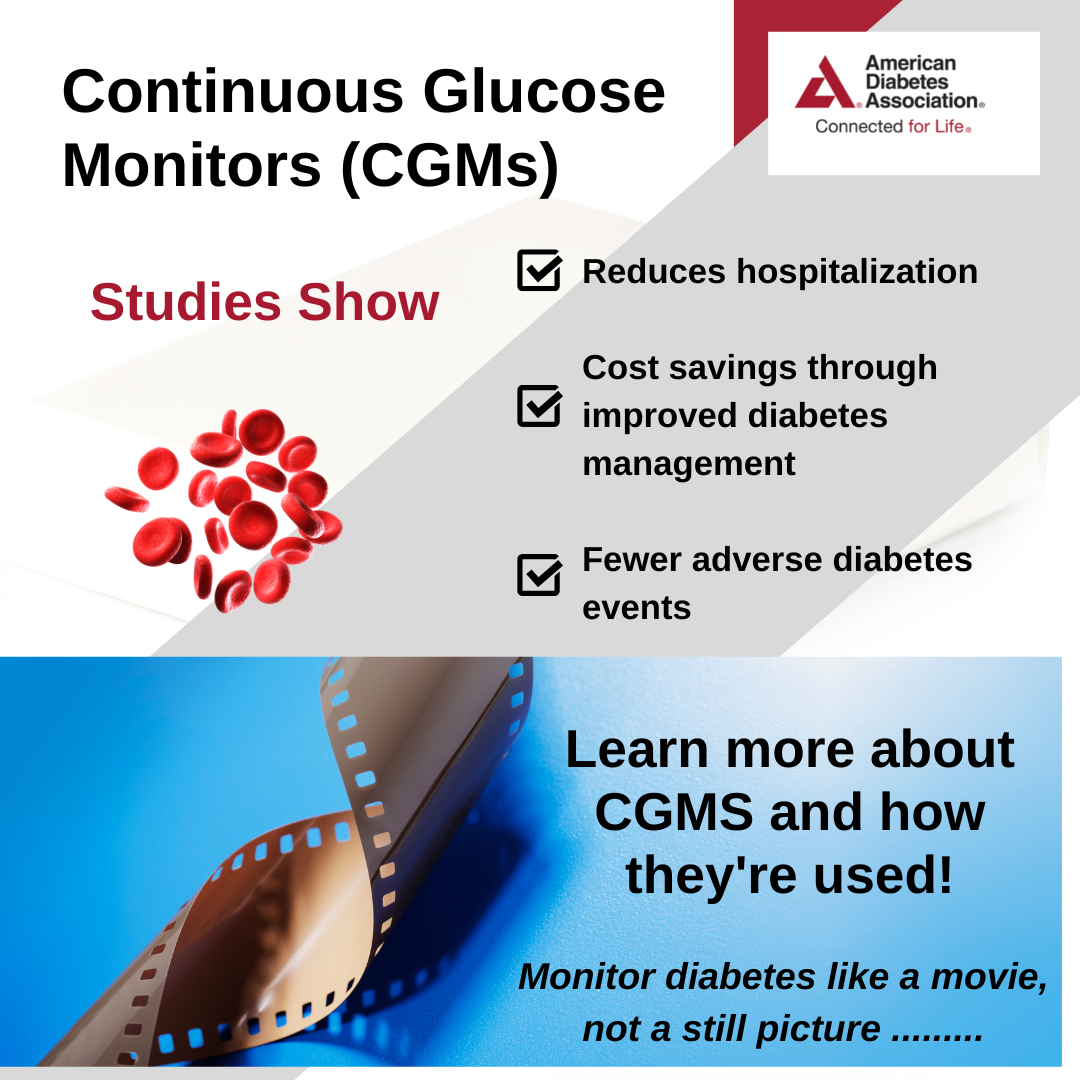 One pill will kill
The federal Drug Enforcement Agency is warning that a recent investigation shows that 60% of fentanyl-laced fake prescription pills contain a potentially lethal amount of fentanyl, a 50% increase from a similar DEA investigation conducted last year.
Attorney General Ashley Moody is touting the findings and warning Floridains to stay away from illicit drugs.
"I cannot stress enough how vital it is to never use drugs — as lethal amounts of fentanyl are increasingly being discovered in so many illicit substances creating a terrible spike in overdose deaths," Moody said in a prepared release.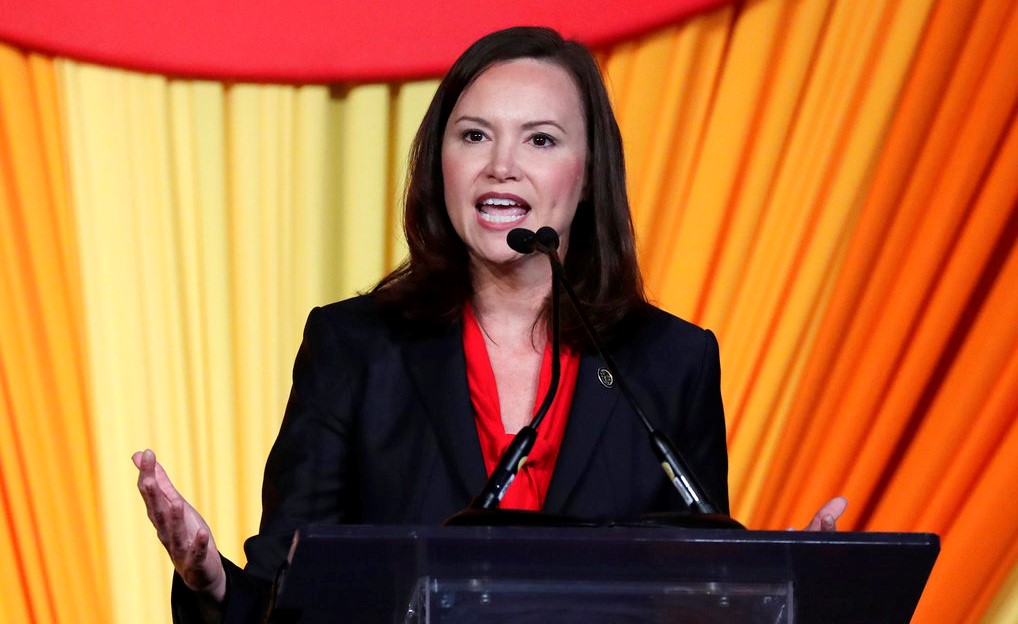 The DEA Laboratory tested fentanyl-laced fake prescription pills and announced the 2022 findings. A similar investigation was conducted at the DEA Laboratory last year which showed that 40% of the fentanyl-laced fake prescription pills were found to contain a potentially lethal dose.
Fentanyl remains the deadliest drug threat facing this country. It is a highly addictive synthetic opioid that is 50 times more potent than heroin and 100 times more potent than morphine. Just two milligrams of fentanyl, a small amount that fits on the tip of a pencil, is considered a potentially deadly dose.
According to the CDC, 107,622 Americans died of drug poisoning in 2021, with 66% of those deaths involving synthetic opioids such as fentanyl. According to the DEA, the Sinaloa Cartel and Jalisco Cartel in Mexico are primarily responsible for the vast majority of the fentanyl being trafficked in communities across the United States.
Moody's office has developed the The Dose of Reality website so people can learn about the dangers of opioid misuse, how to receive support for addiction and where to drop off unused prescription drugs.
BlackRock baloney
The day before announcing his major BlackRock announcement, Patronis gave the American Legislative Exchange Council a little teaser in Washington.
"I wouldn't be surprised if you'll see some changes here in the next 24 hours where we're going to start to make our own decisions known out of our own office, in addition to the leadership changes that Governor DeSantis has instituted," Patronis said.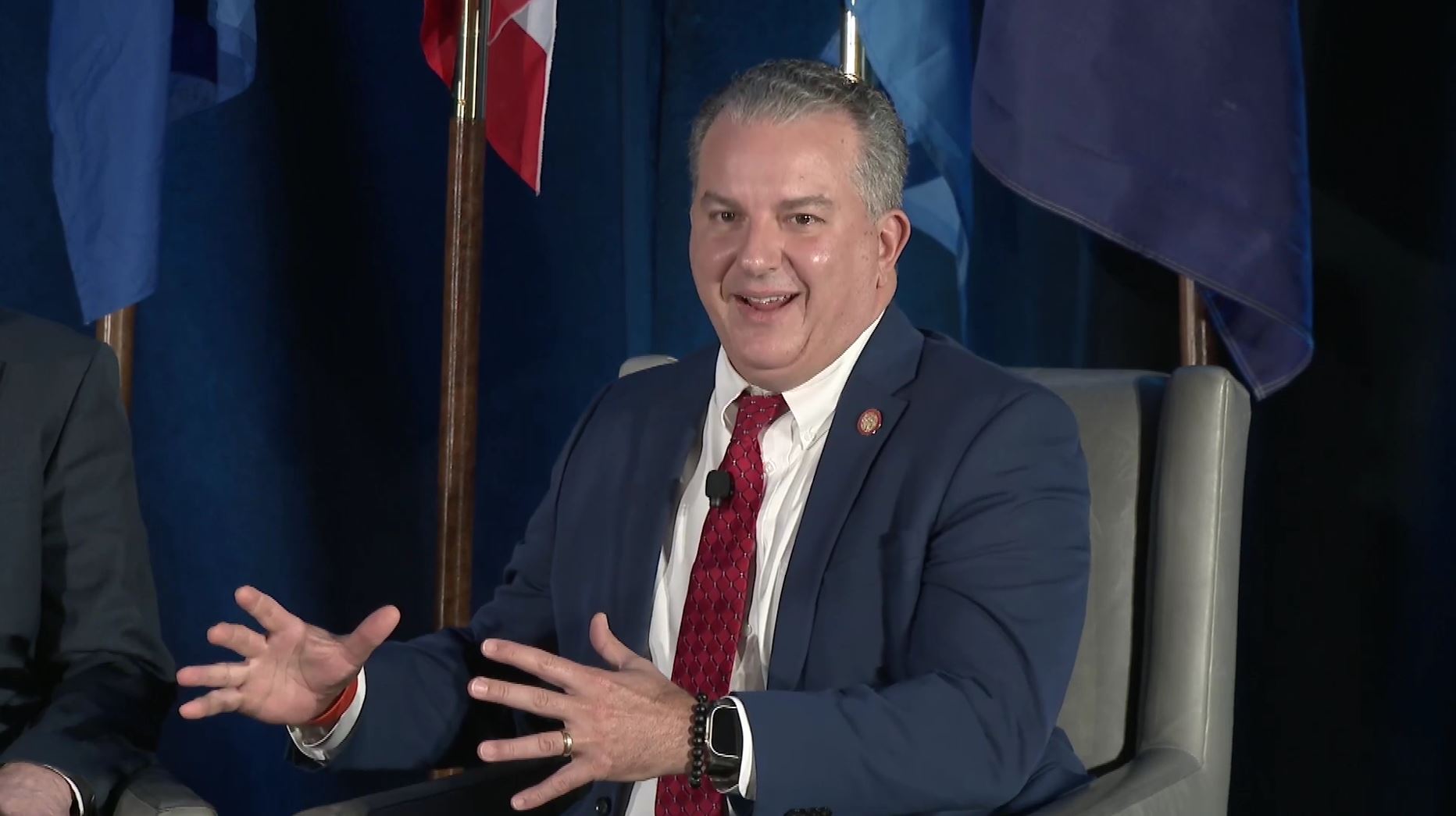 The CFO, who is ALEC's former Chair for Florida, was participating in a panel Tuesday alongside Utah Treasurer Marlo Oaks. Together, the pair discussed ways their states are pushing back against ESG.
"We decided to start pulling back and send shots across the bows, across the woke fund managers and starting to say, you know, we want to start voting our proxies. We want to start sending a message loud and clear," Patronis said.
And on data privacy, states need to have the courage to challenge the belief that regulating Big Tech is a federal issue, he continued.
"I call baloney on it," Patronis said. "What, is Florida chopped liver? California wants to go embrace data privacy, and I applaud the other states that have embraced some type of data privacy, policy and legislation. But we all need to be a little more aggressive with it and demand transparency, and not take the standard line, 'this is a federal issue.'"
At the same conference, ALEC handed the gavel off to Miami Rep. Daniel Perez as its new national Chair, bringing even more influence to Florida and the House Speaker-designate.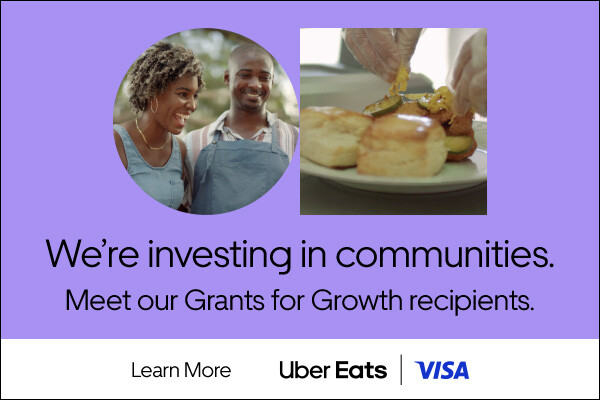 One last shot
Agriculture Commissioner Nikki Fried this week reiterated her push to pardon those who have been convicted of simple marijuana possession.
Fried, who ran an unsuccessful campaign against Charlie Crist in the Democratic gubernatorial Primary, sent DeSantis a letter earlier this week making the request after the Governor canceled the final Cabinet and Clemency Board meetings for the year.
The Cabinet and Clemency Board met once this year.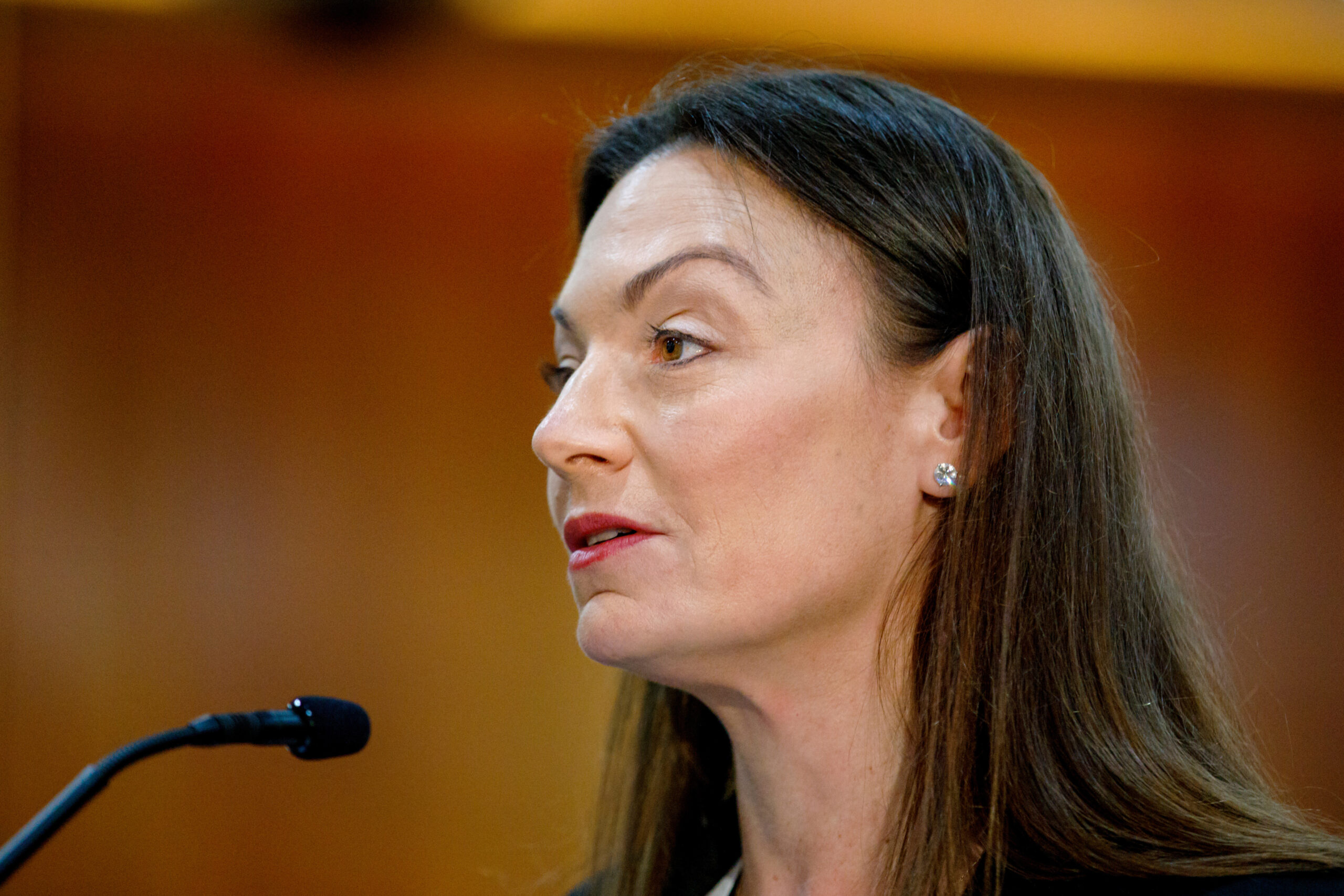 In her letter, Fried said Florida should follow the lead of President Joe Biden who in October announced the decision to pardon federal conviction and reassess the criminal classification of marijuana.
"You have once again chosen to cancel our Clemency Board meeting, as well as another Cabinet Meeting. Given that we have only had one meeting of the Clemency Board this year, this is a dereliction of duty. We might have taken the first critical step towards rectifying past wrongs and moving state policy in line with the prevailing thoughts of most Floridians, and most Americans. Instead, you chose to delay justice to tens of thousands of your fellow Floridians," Fried wrote in the letter that she also posted on Twitter.
Seventy one percent of voters in 2016 voted to legalize medical marijuana and there are now and there are more than 713,000 medical cannabis patients in Florida.
Meanwhile, a recent University of North Florida poll found 75% of Floridians support the legalization of marijuana, not just medical marijuana.
Prevention awareness
Florida officials recognized World AIDS Day along with others around the world this week by noting that while steps have been made in treating those with HIV/AIDS there is "still work to be done."
According to the Department of Health (DOH), the rate of HIV deaths among all persons diagnosed with the virus has declined 31% over the decade. In 2021, there were more than 120,000 people with HIV in the state, which includes 4,700 new diagnoses.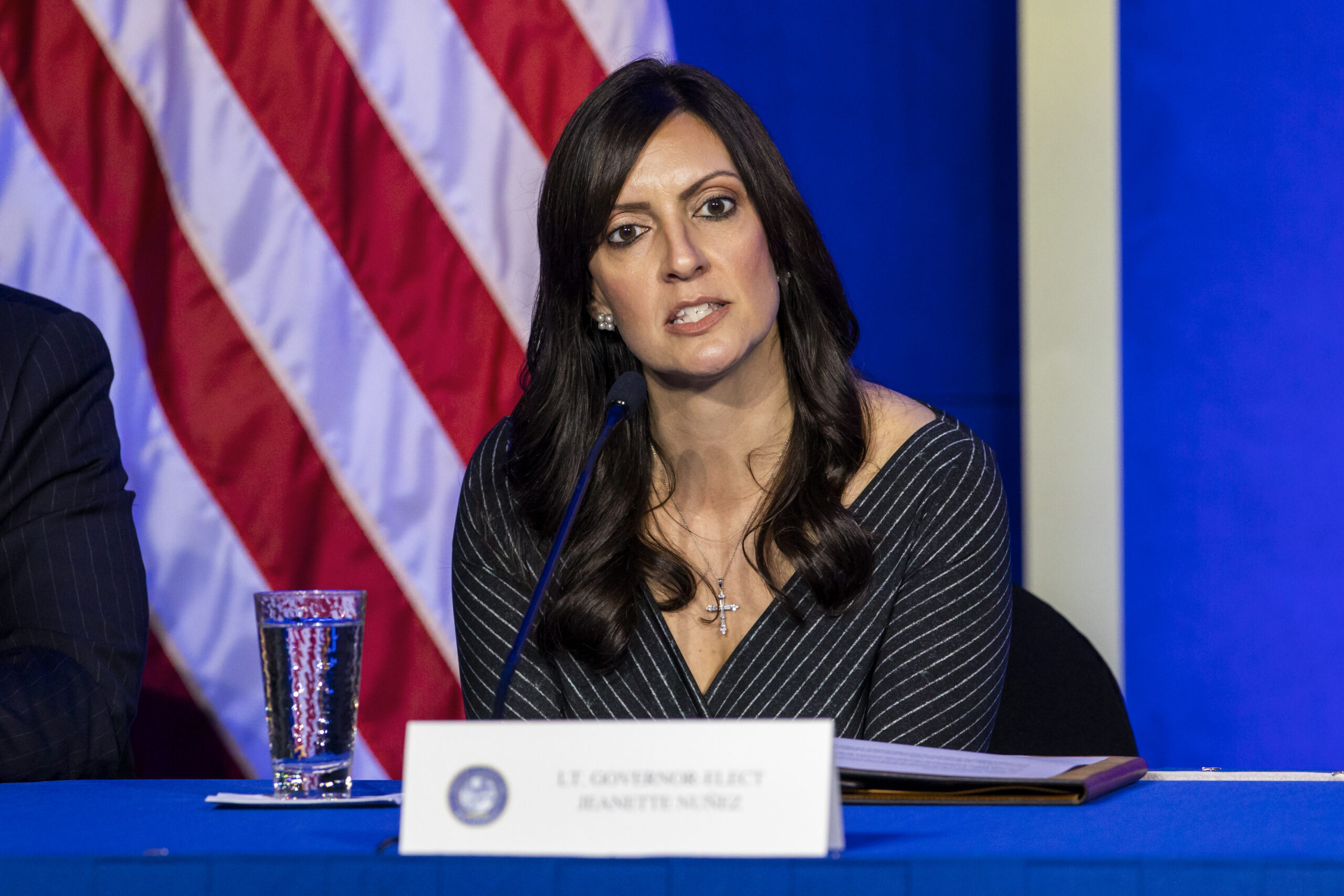 "We have come a long way since the first HIV diagnosis, but there is still work to be done to end the HIV/AIDS epidemic," Lt. Gov. Jeanette Nuñez said in a statement. "I have been working directly with DOH and HIV stakeholders this past year to discuss how we can further our progress in fighting HIV/AIDS. We must continue to break down barriers to ensure Floridians can access improved and continuously evolving HIV treatment and prevention options. These are crucial to helping Floridians live long and healthy lives."
Surgeon General Joseph Ladapo said World AIDS Day is important to raise awareness about the different types of HIV prevention and treatment options. The types of treatment include both daily pills as well long-acting injectables.
"On this day, we honor the lives lost to HIV by seeking collaborative and innovative solutions to help us end the HIV/AIDS epidemic in Florida and across the globe," Ladapo said. "Today is also a day to increase awareness of the HIV treatment and prevention options that are available to people. Long-acting injectable medications promote increased accessibility to HIV prevention and treatment, but people need to know about them, talk about them, and understand where and how to access them."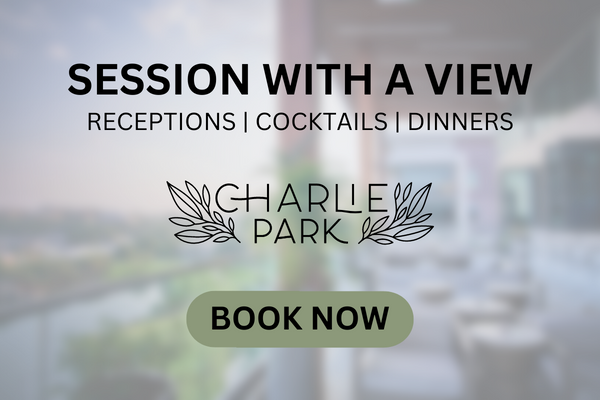 Instagram of the Week
The Week in Appointments
15th Judicial Circuit Court — DeSantis has appointed John Parnofiello, of Jupiter, to serve as judge on the 15th Judicial Circuit Court. Parnofiello has served as a judge on the Palm Beach County Court since his appointment by DeSantis in 2021. Previously, he served as an Assistant State Attorney for five years in the 15th Judicial Circuit. He received his bachelor's degree and law degree from the University of Florida. Parnofiello fills the judicial vacancy created by the elevation of Florida Supreme Court Justice Renatha Francis.
Palm Beach County Court — DeSantis named Stephanie Tew, of Palm Beach Gardens, to serve as a judge on the Palm Beach County Court. Tew has served as Chief Assistant Statewide Prosecutor for the Attorney General's Office of Statewide Prosecution since 2011. Previously, she served as an Associate at the Law Firm of Cindy Goldstein and as Assistant State Attorney in the 19th Judicial Circuit. She received her bachelor's degree from the University of North Carolina and her law degree from Florida Coastal School of Law. Tew fills the judicial vacancy created by the elevation of Judge Melanie Surber.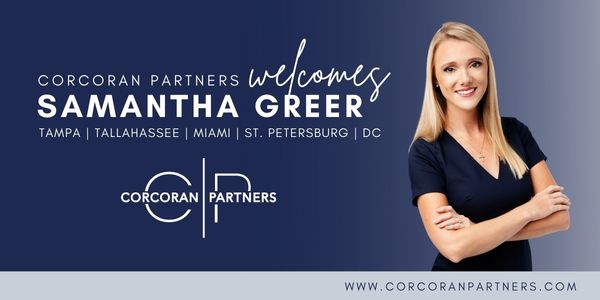 Winter wonderland
Secretary of State Cord Byrd is inviting Floridians to attend The Grove Museum's annual Winter Open House.
On Saturday from 10 a.m. to 2 p.m., the museum is opening its doors with free educational activities, lawn games, hot cider and treats for all ages. The Frother's Daughter coffee cart will also be on-site with a variety of beverages for purchase.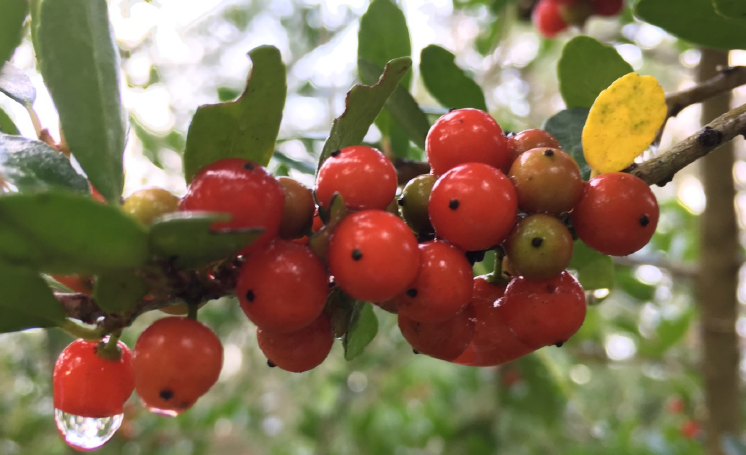 "Community partners are important to the function of The Grove Museum," Byrd said. "This annual event showcases the great work of our partner organizations in a fun, festive, and family-friendly atmosphere with activities inside the museum and throughout the site's beautiful grounds."
Built by enslaved craftspeople, the ca. 1840 Call-Collins House at The Grove is one of the best-preserved antebellum residences in Florida. Home to several generations of the Call and Collins families, most recently LeRoy and Mary Call Collins, the site was listed on the National Register of Historic Places in 1972.
The Department of State rehabilitated the house and 10.5-acre property and opened it to the public in 2017 as The Grove Museum. The museum preserves and interprets the Call-Collins House, its surrounding acreage and its historical collections for public viewing.
New crime report
A new report looking at crime in Florida contends that there was an 8.3% overall drop in 2021 compared to the previous year, but the report comes during a switchover in how data is reported that may not give a complete picture.
A recently released analysis from the Department of Law Enforcement shows there were 38,534 fewer "index" crimes reported for the calendar year of 2021 than there were for 2020.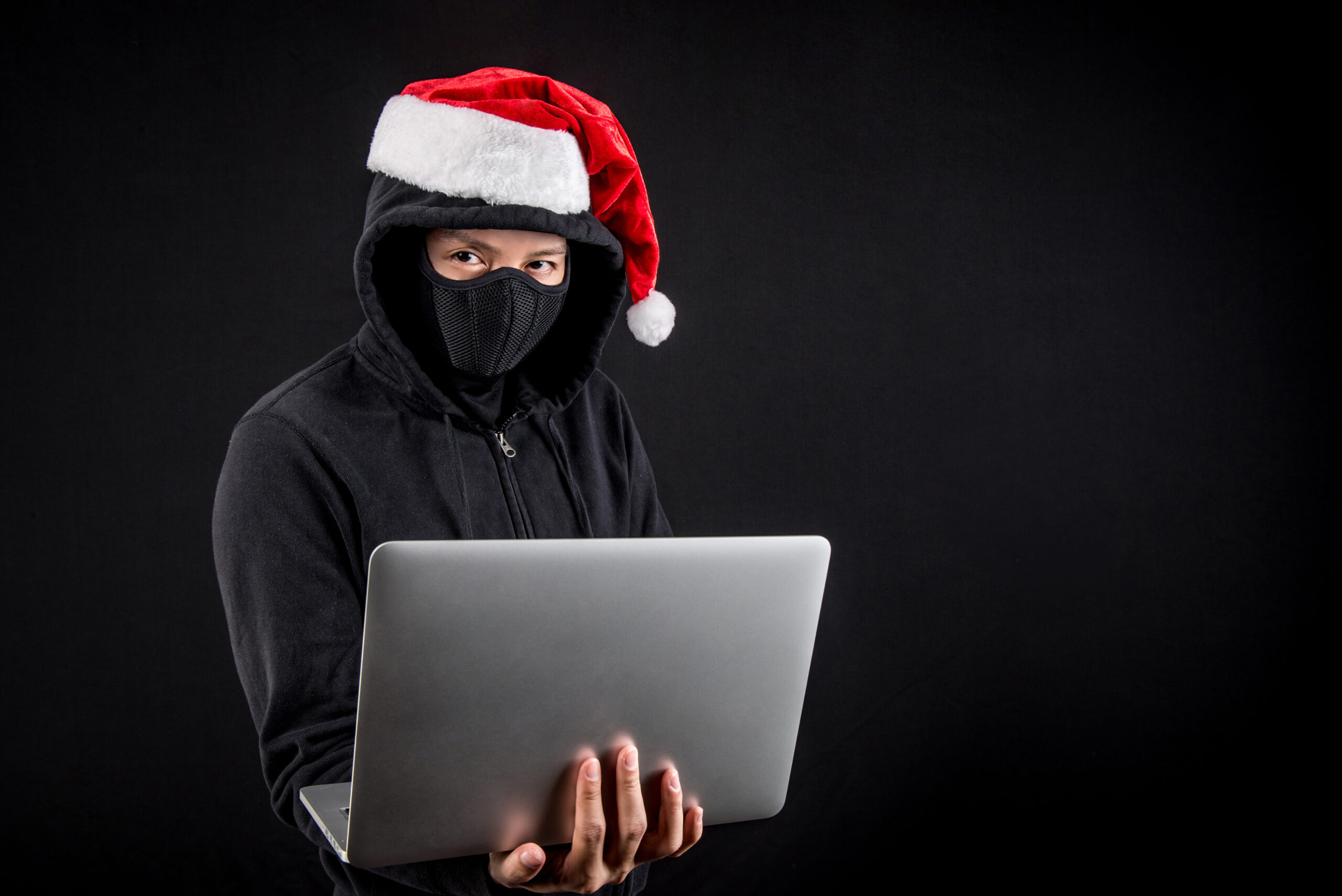 But while state officials say the overall crime rate dipped in 2021, there were 8,700 reported rapes to law enforcement for the year which is a 13.7% increase from the percentage of rapes reported the previous year.
The new FDLE analysis is based on data from 239 law enforcement agencies representing about 58% of the state's population. That data was combined with a statewide aggregate covering the entire population and compared with 2020 in order to come up with the new figures. FDLE did this because many law enforcement agencies are switching to a new reporting system and did not submit summary-based crime statistics.
Rape was the only crime, according to the new FDLE report, to increase from 2020 to 2021.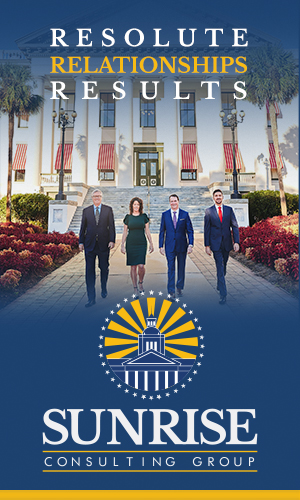 New panel, old faces
The Department of Corrections is strengthening its team to invest in prisoner reentry programs.
Secretary Ricky Dixon and the Florida Foundation for Correctional Excellence on Thursday announced five new additions to the FFCE's board, including his predecessor, Mark Inch. Their task will be to bring together public and private partners to increase investment in reentry programs and workforce training.
"It is my pleasure to appoint the following distinguished community members to the FFCE Board of Directors," Dixon said in a news release. "The Foundation is committed to identifying and addressing critical issues which impact public safety programs, and the reentry of inmates and offenders who are under the supervision of the Florida Department of Corrections."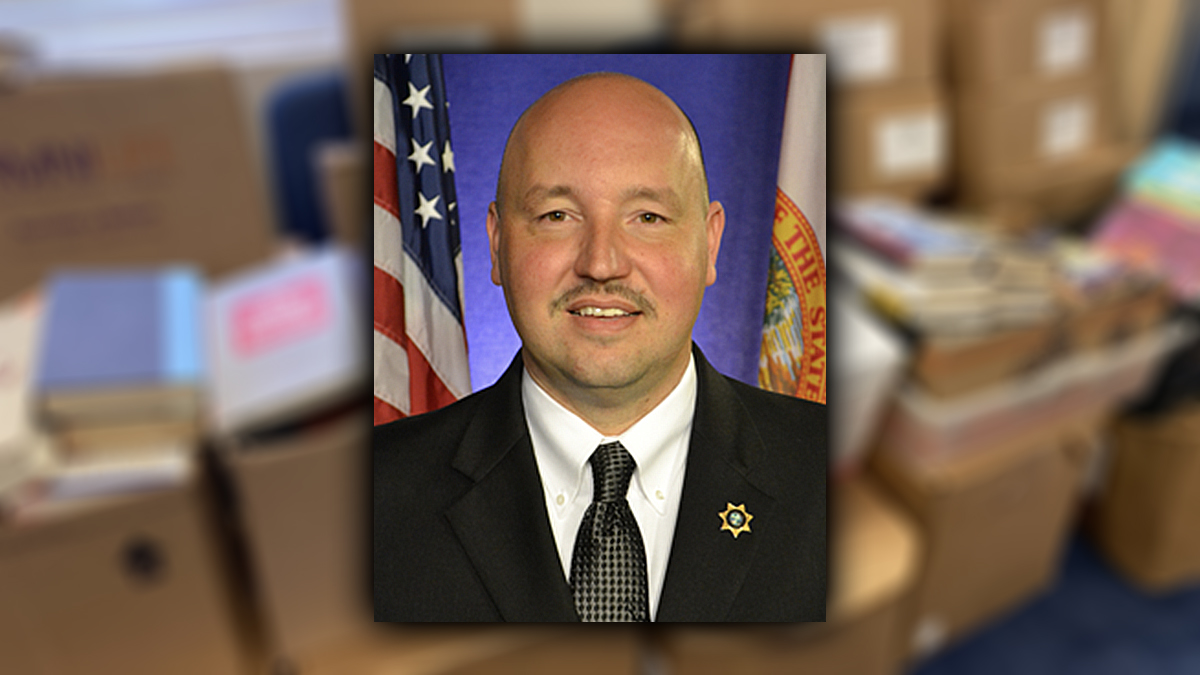 Along with former Secretary and retired Major General Inch, new board members include Fourth Purpose Foundation Founder Josh Smith, OIC South Florida President and CEO Newton Sanon, WFLA radio host Preston Scott and new Rep. Vicki Lopez. Together, the team brings experience managing prisons and successfully returning to society after incarceration.
In 2020, DeSantis announced his intention to create the FFCE as a direct support organization to inspire innovative collaborations and increase the likelihood of a streamlined transition for those leaving prison to reenter the community.
"The talent, skills, and experience of these newly appointed board members impressed us, and we are thrilled to expand our reach as we focus on correctional excellence across the state of Florida," said FFCE Executive Director Erica Averion.
Save our sea cows
Rep. Anna V. Eskamani is calling on the U.S. Department of the Interior and the U.S Fish and Wildlife Service to reclassify manatees as endangered.
Florida downlisted manatees from endangered to threatened in 2017, years after a group threatened legal action. That reversed a decision to list manatees as endangered in 1973.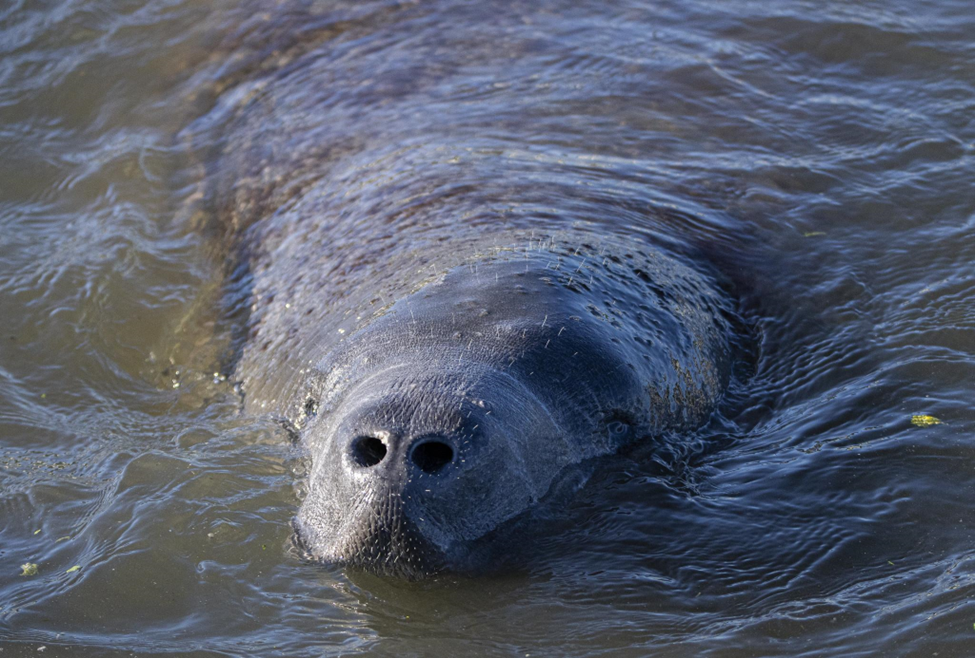 Now, a new coalition wants the West Indian manatee and subspecies such as the Florida manatee back on the endangered list. The Center for Biological Diversity, Harvard Animal Law & Policy Clinic, Miami Waterkeeper, Save the Manatee Club and community leader Frank S. Garcia are leading the new petition.
Eskamani, an Orlando Democrat, is on their side.
"Since the decision to downgrade, we have seen Florida's manatee population decline dramatically," Eskamani wrote in a letter to DOI Secretary Debra Haaland and USFWS Director Martha Williams. "Pollution-fueled algae blooms have sparked an ongoing mortality event that has killed more than 1,110 Florida manatees in 2021 alone. This equates to 19% of the Atlantic population and 13% of all manatees in Florida. As the petition explains, deaths have continued with 726 manatees dying through October."
Habitat loss, boat strikes, pollution, climate change and toxic algae blooms threaten Florida manatees. Advocates call restoring full Endangered Species Act protections an essential first step for the U.S. Fish and Wildlife Service to take.
Holiday greetings
With six years of House membership under his belt, Fine is hosting his sixth annual holiday party.
Fine and his staffers will host constituents at his Palm Bay district office. The event is open to the public Dec. 21 from 5 p.m. to 7 p.m.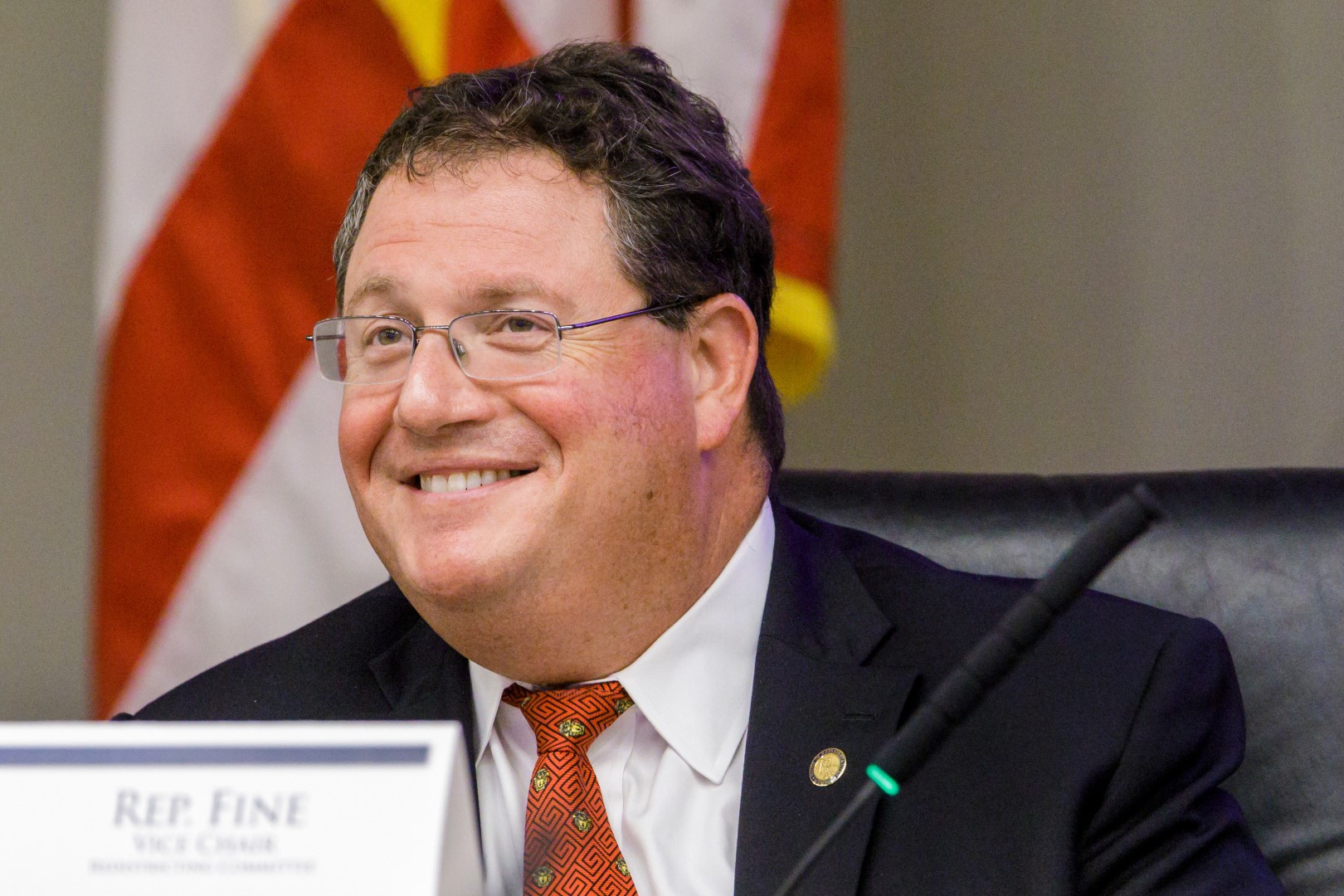 "Please join my legislative staff and I to celebrate the holiday season and socialize with fellow constituents from across Brevard!" Fine wrote in the invite. "It is an honor to serve you. Thank you for trusting me to represent you in Tallahassee."
Fine, who is Jewish, announced the party in his newsletter, which he dubs "The Fine Print."
Fine represents District 33, which covers the southern portion of Brevard County. The district includes the entirety of West Melbourne, Melbourne Beach and Malabar, and portions of Melbourne, Palm Bay and unincorporated Brevard.
New House Speaker Paul Renner recently named Fine Chairman of Health & Human Services Committee for the coming Legislative Session. Harding will be his Vice Chair and Pensacola Rep. Michelle Salzman will be his Whip.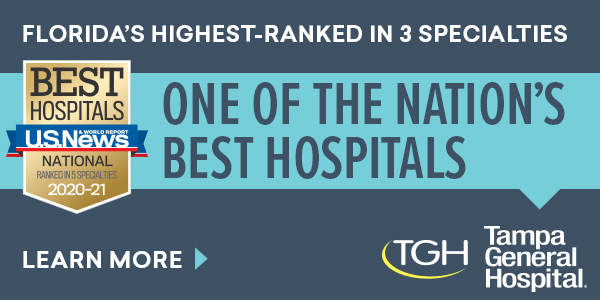 Save the date
The College of Central Florida will host a Farm Share Drive Through Distribution on Dec. 9 starting at 8 a.m.
In a display for bipartisanship, Gainesville Democratic Rep. Yvonne Hayes Hinson is joining Ocala Republican Joe Harding and Ocala City Councilman Ire Bethea for the Farm Share event.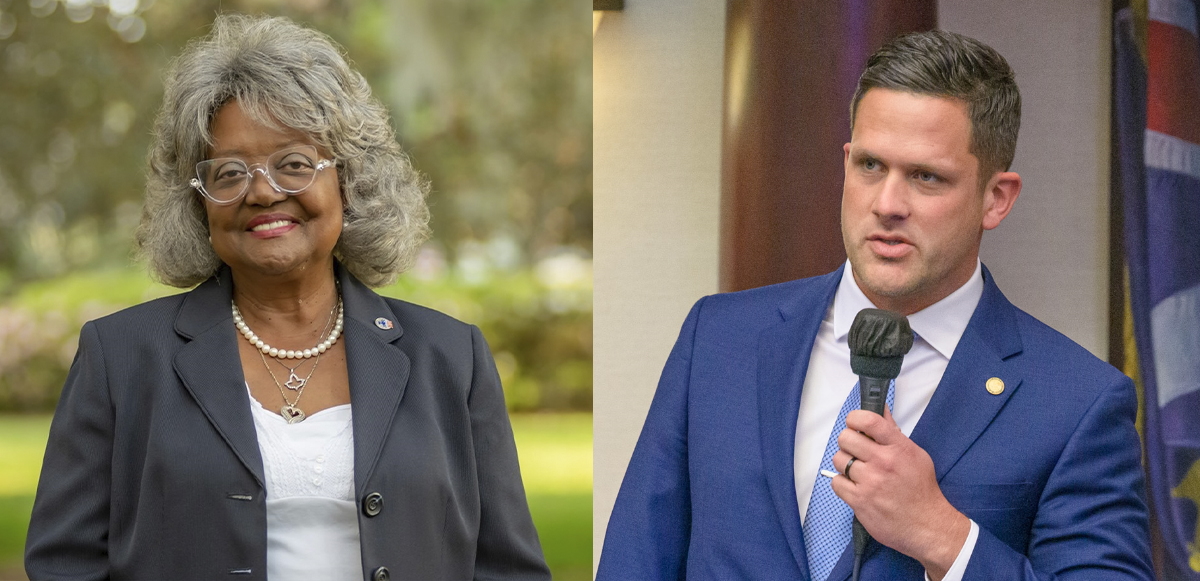 "I am grateful to partner with Farm Share and other community leaders to host this Farm Share distribution. Good, nutritional food is a necessity and should be accessible to all. I hope this giveaway will provide some relief to our Marion County residents who need it most," Hinson said in a release announcing the event.
For his part, Harding said he looked forward to volunteering his time.
"There are so many Florida families in desperate need of fresh, nutritious foods," Harding said. "I look forward to serving the community by partnering with Farm Share, Representative Hinson and the College of Central Florida to host this event."
The College of Central Florida is located at 3001 SW College Road in Ocala. College of Central Florida President James Henningsen said the college was honored to be part of the event.
"This special cause will put food on the table for hundreds of families this holiday season," he said.
What a lineup
The Florida Health Care Association (FHCA) had a successful 2022 legislative session getting $293 million in additional funding for long term care facilities and securing passage of a decades-long priority bill that allows nursing homes to reduce the number of certified nursing hours they are required to provide their residents.
With the 2023 session on the horizon, the FHCA this week released the names of the outside lobbyists that will help shepherd the organization's 2023 agenda.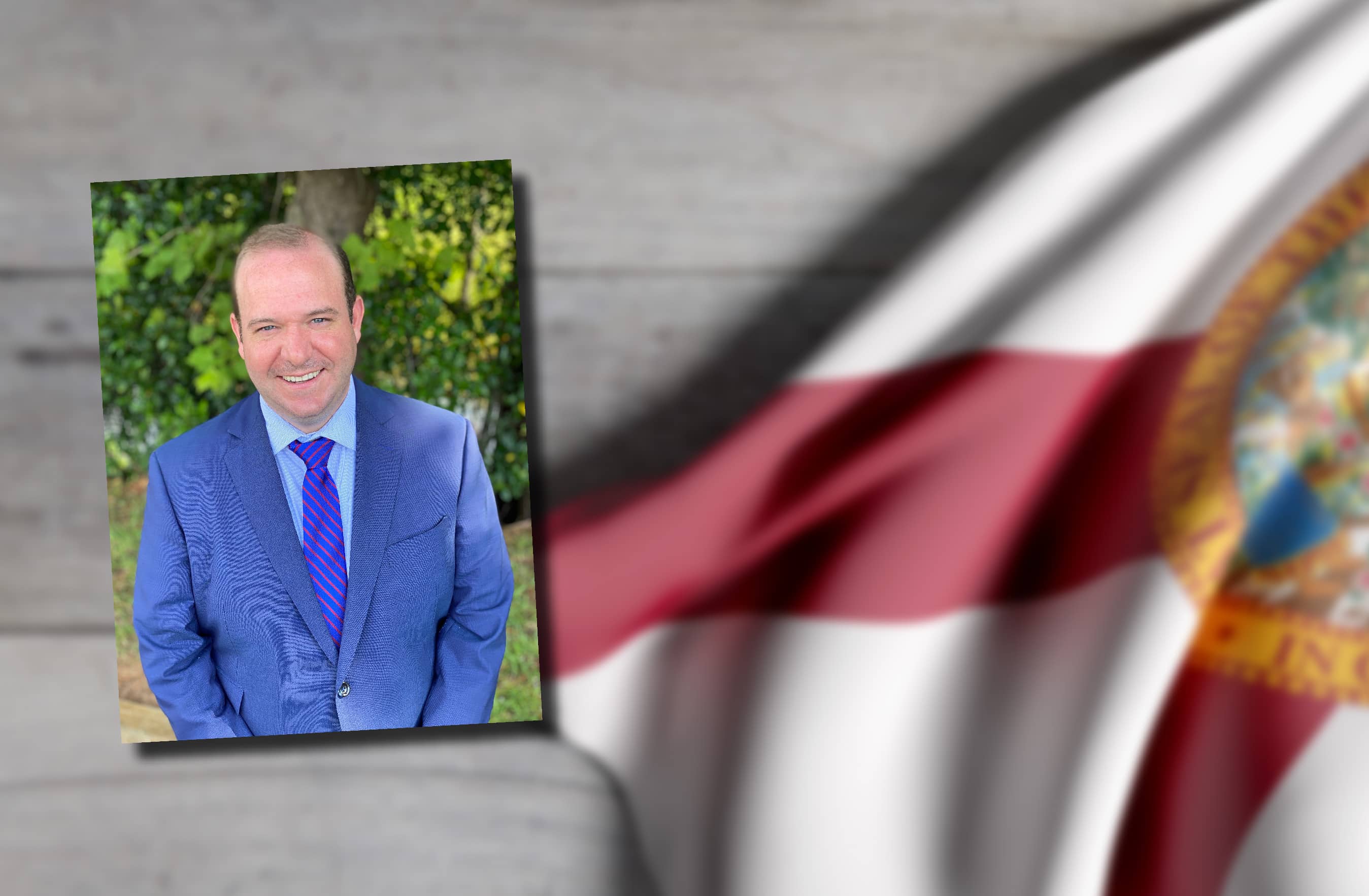 Topping the list is Toby Philpot, who worked for the nursing home group before leaving to join Floridian Partners. Philpot will manage a team of outside lobbyists which includes Travis Blanton and the team at Johnson & Blanton; Matt Bryan and the team at Smith, Bryan & Myers; Tracy Mayernick and the team at The Mayernick Group; Sean Pittman and the team at Pittman Law Group, P.L.; Brian Jogerst and the team at Waypoint Strategies.
"FHCA has always been committed to advocating for the resources our members need to deliver high-quality care to Florida's seniors," FHCA Chief Executive Officer Emmett Reed, said in a prepared statement.
will ensure that the issues facing our dedicated long term caregivers remain front and center with Florida's policymakers."
The external lobbyists will join FHCA's internal lobbyists — Tom Parker, Deborah Franklin, Susan Anderson, Kristen Knapp and Rebecca Bush — during the 60-day annual Legislative Session.
MRI magic
FSU and Tallahassee-based MagCorp are part of a plan to connect magnet specialists to the global industry.
MagCorp has reached a deal with Philips, a leading medical technology company, to bring the FSU-headquartered National High Magnetic Field Laboratory to the table regarding MRIs. With the agreement, they hope to make magnetic resonance imaging more affordable, accessible and sustainable.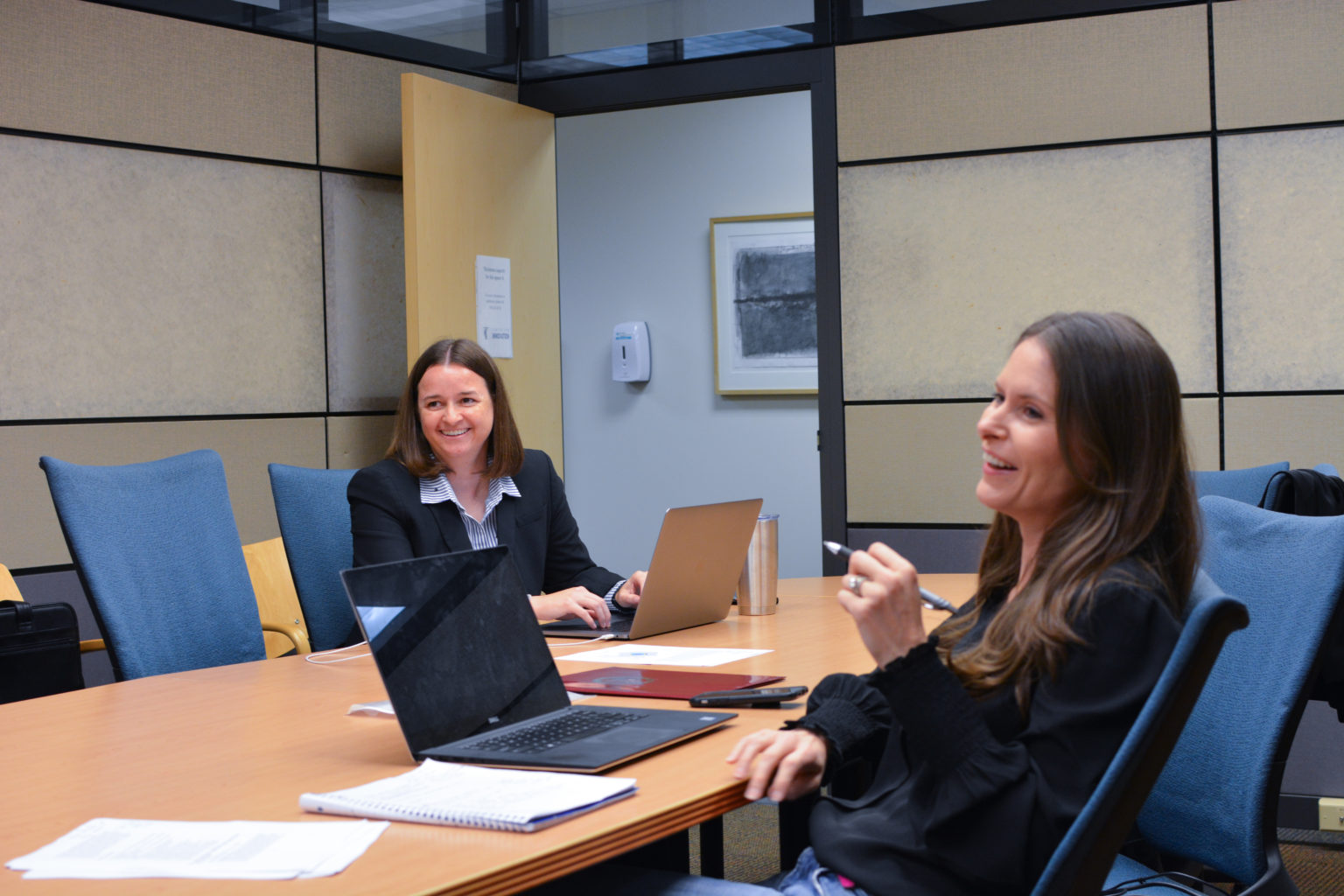 Philips' goal is to improve the lives of 2.5 billion people per year by 2025, including 400 million in underserved communities, and increasing MRI access helps achieve that goal.
"Industrial advancement outside of current MRI technology is bringing new capabilities into play that have historically been out of reach for MRI Magnets," said Josh Hilderbrand, director and head of the company's MRI magnet research and development. "Finding ways to leverage emerging technologies and apply them to MRI has the potential to increase accessibility, impacting more lives in support of Philips' mission and vision."
"FSU's MagLab offers us key resources in researching technologies for lower cost MRI options — and MagCorp provides easy access to these key resources," he continued.
MagCorp is a burgeoning Tallahassee firm founded by MagLab staffers that aims to harness the power of experts from the world's premier magnet facility to solve real-world problems. In 2021, the company and FSU agreed to share resources and intellectual property rights in an effort to strengthen relationships between the university and private industry.
"This is a new team approach to leverage the MagLab's incredible research capabilities to address big technical challenges faced by the private sector, all while helping to grow our local economy,' said FSU MagLab Director Greg Boebinger.
Keith Bowers, new director of the Tallahassee-Leon County Office of Economic Vitality called the project a classic example of the type of economic development the capital region is driving.
"We are excited and honored to be working with Philips and FSU," said Jeffrey Whalen, director of MagCorp. "This is just the beginning of a new age of public-private partnership in which FSU's research capabilities will be fully connected to the global marketplace."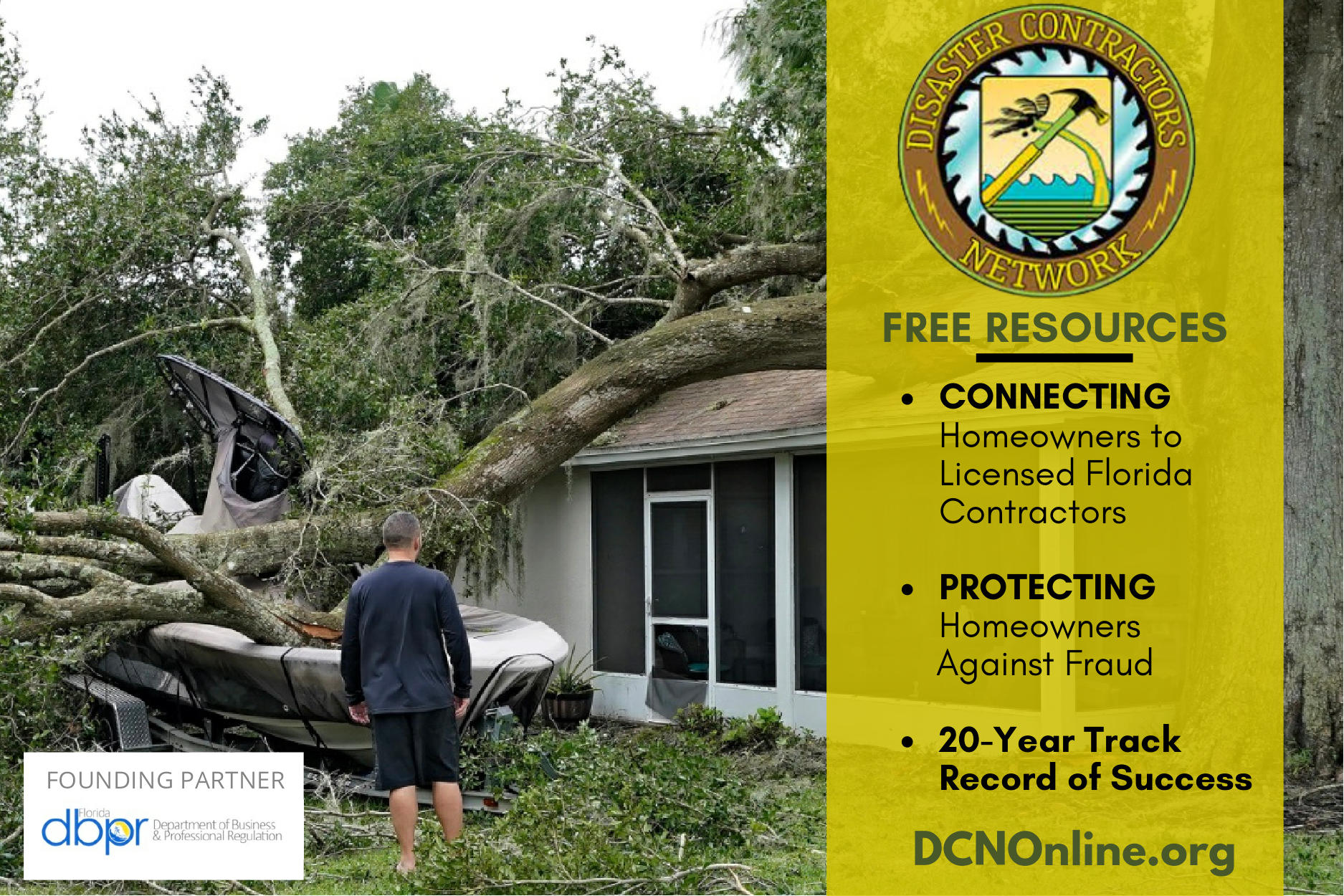 Now time
Florida State University President Richard McCullough said this week he is optimistic about the future of the university during his State of the University address Wednesday.
"We are an academic powerhouse on the rise, and I look to the future with confidence and excitement," McCullough said.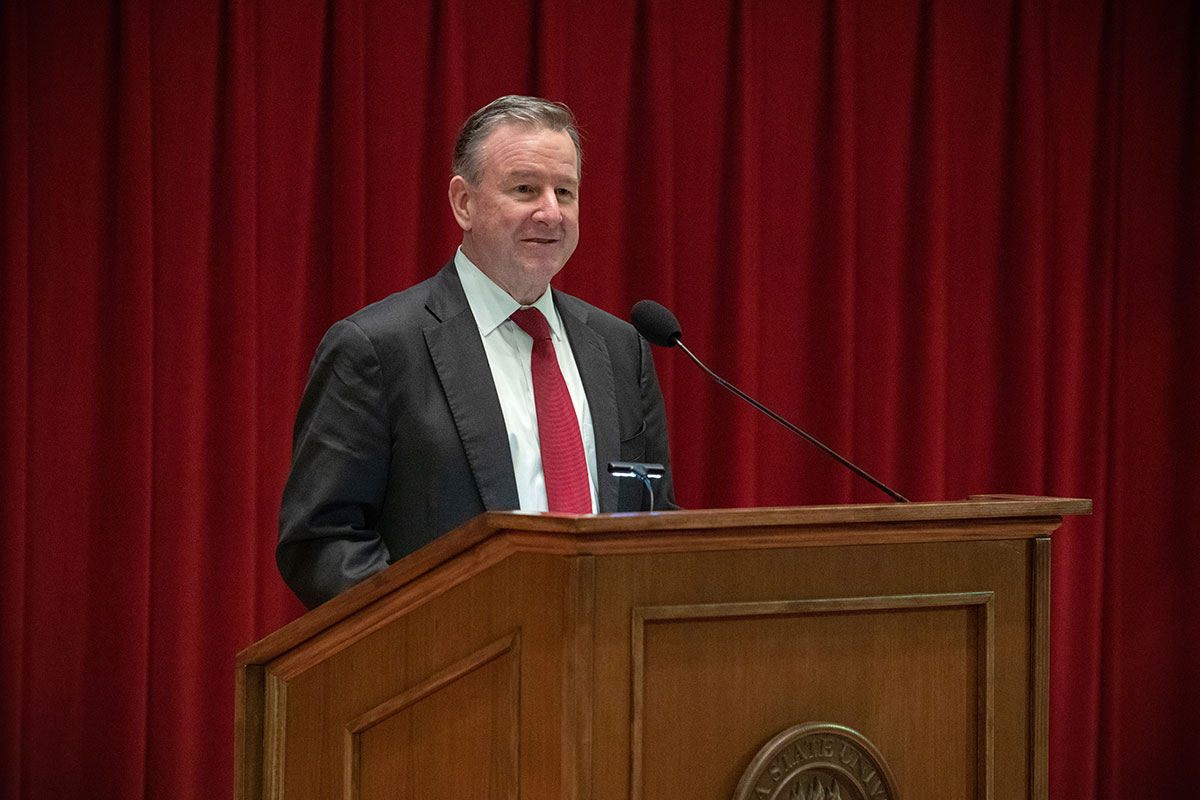 McCullough reiterated the nine goals for FSU that he presented earlier this month to the FSU Board of Trustees. Some of those goals include improving its standing in the national college rankings published by the U.S. News & World Report in the national rankings, investing in student success and expanding the university's research enterprise.
McCollough said he'd like FSU to rank in the Top 15 of U.S. News & World Report's rankings of public universities. It currently is ranked No. 19.
He also wants to make progress toward membership in the Association of American Universities (AAU).
McCullough delivered his annual update to the FSU Faculty Senate during the group's monthly meeting, which took place in the Durell Peaden Auditorium at the College of Medicine.
He noted that at a time when some universities across the nation are struggling with declining enrollments and deep cuts in state funding, FSU is seeing record numbers of student applications and greater investments from public and private sources than ever before.
"I think it's very clear that our time is now," McCullough said.
Beyond the badge
Tallahassee Police Department (TPD) has launched its annual 12 Days of Giving initiative where members of the department, sworn officers and otherwise, select organizations and events to support during the holiday season.
The list of 12 organizations and events that TPD will focus on this year is: Salvation Army Kettle Bell Ringing, Soul Santa, Shop with A Cop, Silver Santa Tree, Toys for Tots, Cans Collection for Veteran, Handwritten Cards for Veterans, Christmas Connection, Second Harvest Food Drive, Santa Visits Around Town, Toy Drive and Toy Delivery.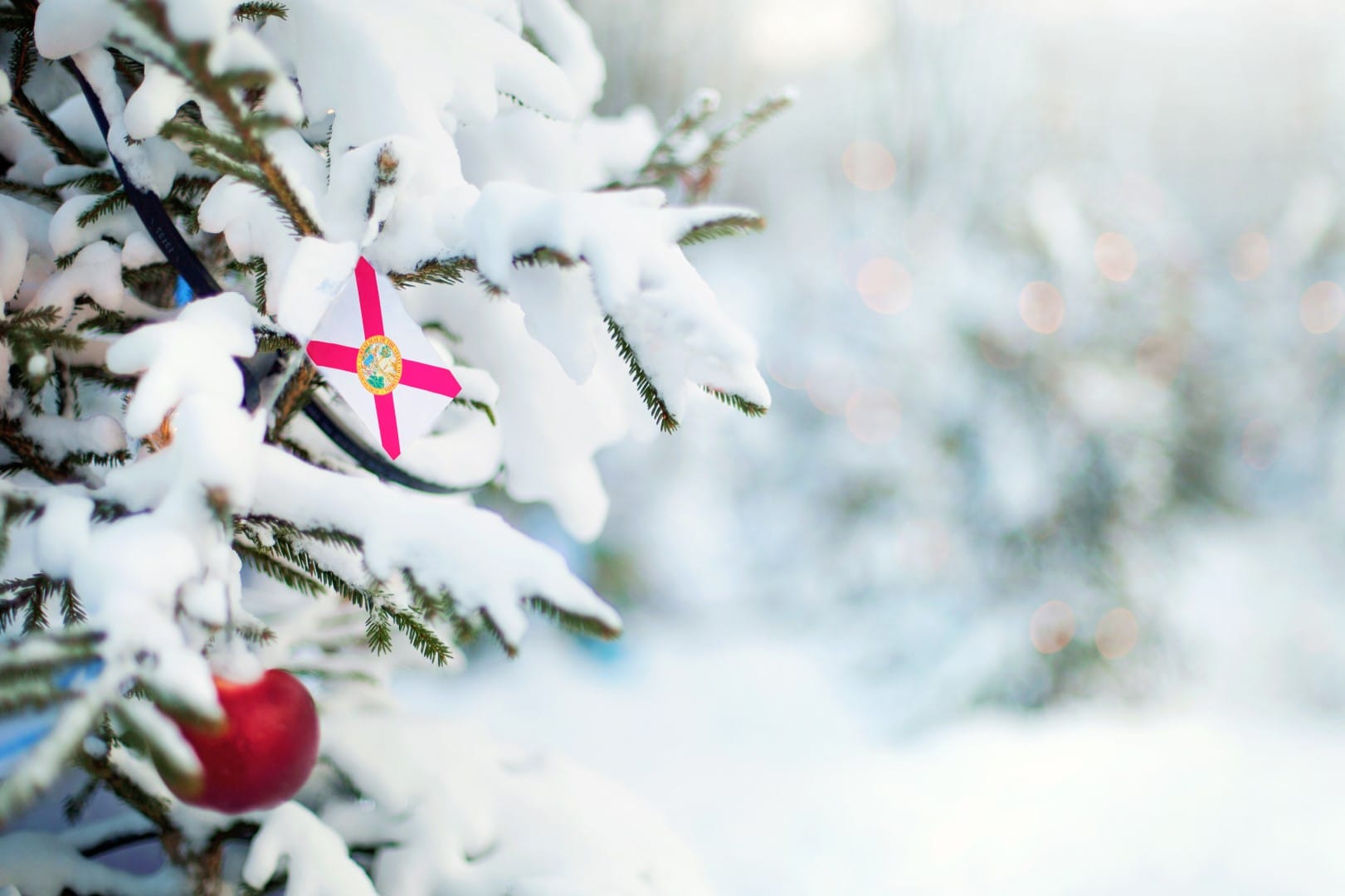 "This time of year highlights what makes Tallahassee such a great place to live," Police Chief Lawrence Revell said, adding that the 12 Days of Giving is part of TPD's overall HERE for You initiative that highlights the department's commitment to Tallahassee outside of the work day and beyond the badge.
"Through the 12 Days of Giving, we hope we help alleviate some of the stress that often comes with the holiday season by giving back to those we serve."
More details about each event will be posted on TPD's social media pages Facebook.com/TallyPD, Twitter.com/TallyPD and Instagram.com/TallyPD.
Capitol Directions

Jimmy Patronis — Up arrow — That $2B withdrawal netted a lot of earned media.
Andrew Warren — Crossways arrow — It was amateur hour in the DeSantis admin, but it might not matter.
Andrew Gillum — Down arrow — Sorry, there is no get out of jail free card.
Barnes & Noble — Up arrow — DeSantis sent them a bestseller just in time for the holiday shopping season.
DCF — Down arrow — Department of Children and Families? More like the Department of Censorship and Failure.
DMS — Down arrow — Florida is about to see a spike in Google searches for "prurient."
BlackRock — Down arrow — If they keep it up, they'll be in the red.
Poarch Band of Creek Indians — Crossways — Their footprint won't expand yet, but it's coming.
U.S. Sugar — Up arrow — Competition? What competition?
Florida TaxWatch — Up arrow — They know how to put on a conference and decorate a Christmas tree.
Jeb Bush — Up arrow — He had a hero's welcome at TaxWatch, which held its meeting blocks from his home.
AIF — Crossways — We don't know how good their annual meeting was because we're never invited.
Yolanda Cash Jackson — Up arrow — Congrats on being named Florida Trend Floridian of the Year, but is it as cool landing the cover of INFLUENCE?
Florida Association of Free and Charitable Clinics — Up arrow — $200M+ in care delivered to the people who need it most.
Deion Sanders — Up arrow — He's known as Prime Time, Coach Prime and Neon Deion … add Sports Culture Person of the Year to the list.