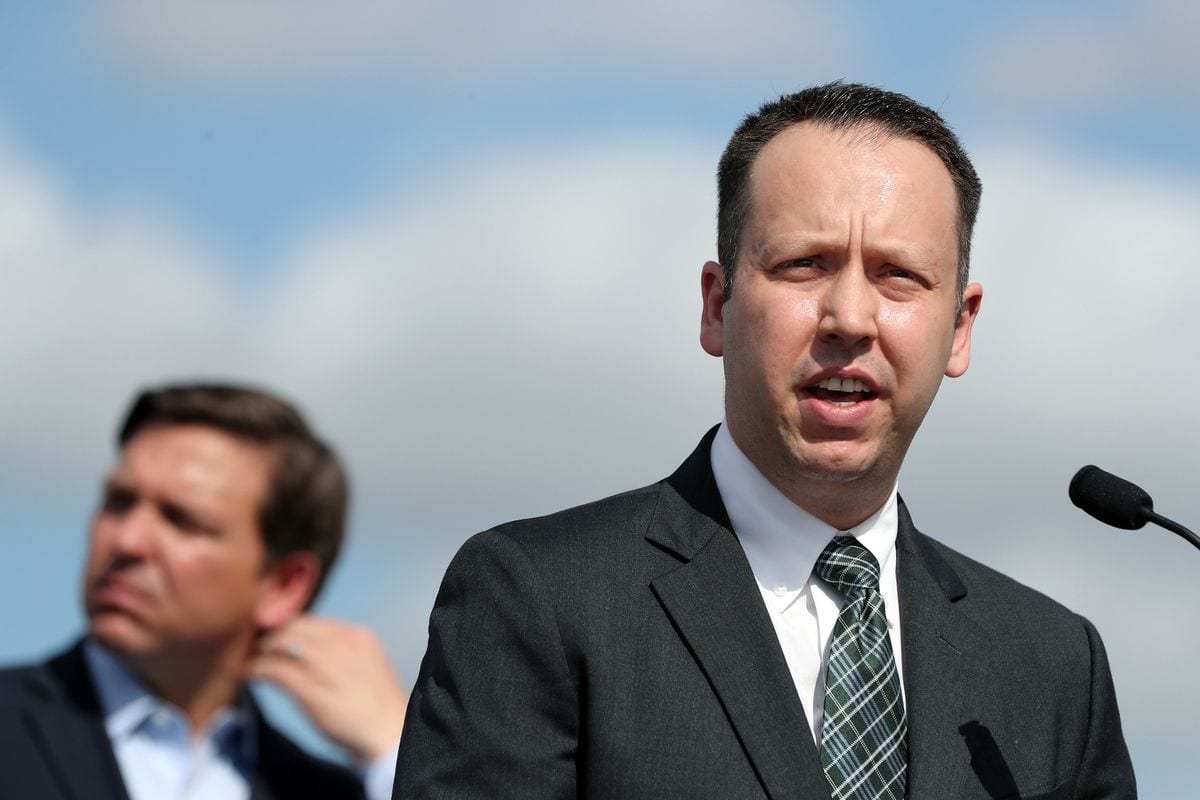 The former Palm Beach County Mayor made waves when he endorsed DeSantis in the 2022 election.
Gov. Ron DeSantis has nominated former Palm Beach County Mayor Dave Kerner as Executive Director of the Department of Highway Safety and Motor Vehicles (FLHSMV).
Kerner, currently a County Commissioner, will serve as interim Executive Director until he is approved at the next Cabinet meeting on Jan. 17. DeSantis also appointed Palm Beach County Republican Party Chairman Michael Barnett as Kerner's replacement on the Board of County Commissioners.
That shifts the Palm Beach County Commission from having a 4-3 Democratic advantage to giving GOP members a 4-3 edge.
Kerner, a Democrat and a former member of the House, endorsed DeSantis over Democratic nominee Charlie Crist in the 2022 gubernatorial election. Kerner, who was a member of the City of Alachua police force, cited DeSantis' support for law enforcement as the driving reason for his endorsement. Kerner attended the Governor's inauguration earlier this week.
DeSantis carried Palm Beach County 51%-48%, making him the first Republican to win Palm Beach County since Gov. Bob Martinez in 1986.
Rumors suggested Kerner was once eyeing a 2024 run for Palm Beach County Sheriff after the current Sheriff, Ric Bradshaw, spent a substantial part of the year absent because of health issues.
Kerner fills in for former Executive Director Terry Rhodes, who stepped down ahead of the start of DeSantis' second term. Rhodes had captained FLHSMV since May 2014, when then-Gov. Rick Scott appointed her.
FLHSMV oversees the Florida Highway Patrol (FHP) and three other divisions: Motorist Services, Administrative Services and Information Systems Administration. The Department helps issue driver's licenses and ID cards, facilitates motor vehicle transactions, and provides consumer protection and public safety services.
Lawmakers raised the base pay for troopers to $50,000 last year and implemented a more than 10% pay increase for all other law enforcement, plus location- and merit-based additives. Those initiatives came as the state hoped to reverse years of high turnover at FLHSMV and other law enforcement and correctional agencies, a trend the Department says has moved in the right direction.
The agency's executive director reports to the Governor and the Cabinet.
The Jan. 17 Cabinet meeting will be the first since Cabinet officials were sworn in for the 2023-27 term.
Kerner earned his bachelor's and law degrees from the University of Florida. Barnett earned his bachelor's degree from the University of South Florida and his law degree from the University of Miami School of Law.