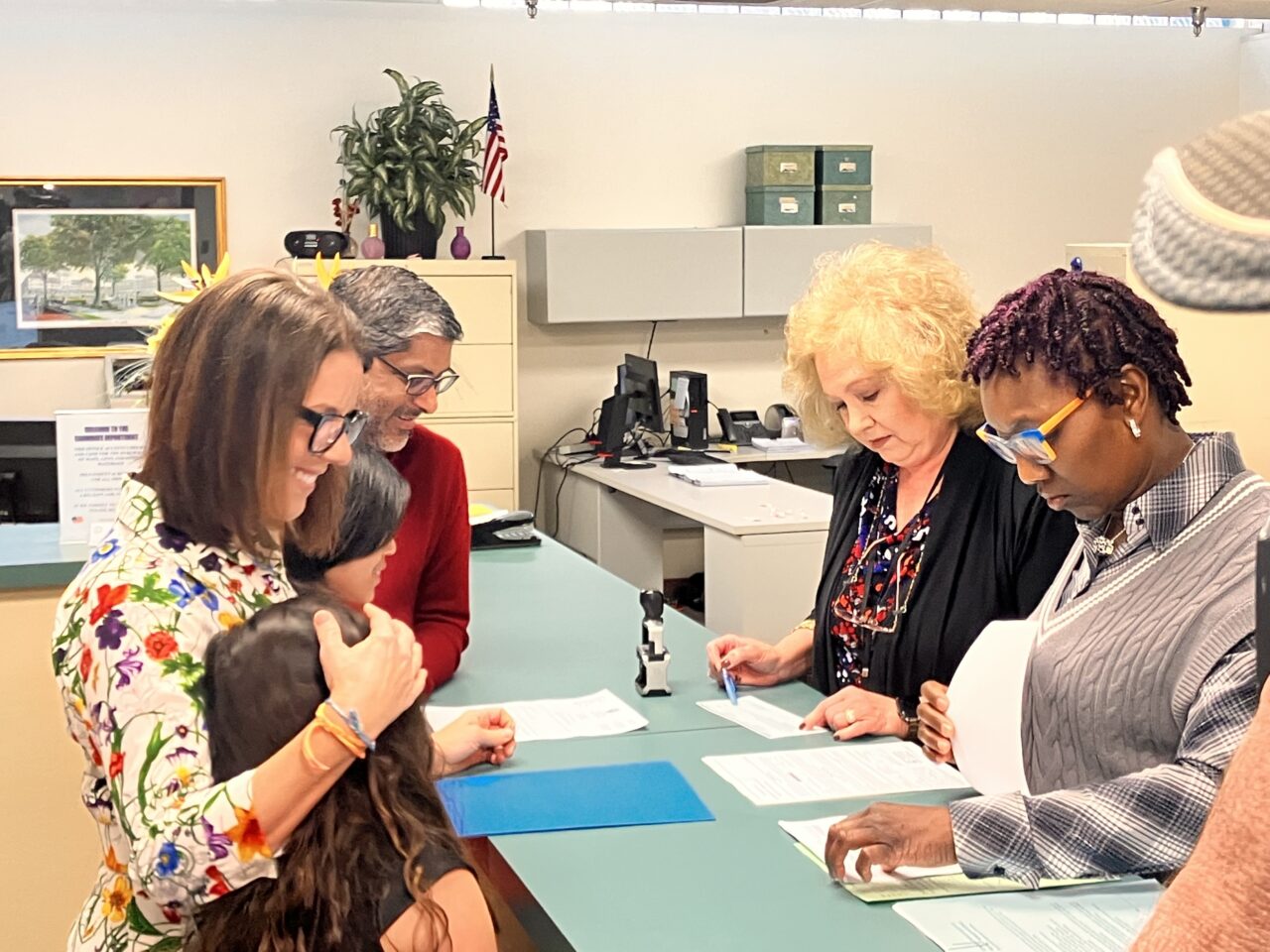 The Republican City Council member makes it official.
One of four Republicans running for Jacksonville Mayor made it official Monday, the first day of the 2023 qualifying period.
City Council member LeAnna Gutierrez Cumber was accompanied by husband, Husein, and her children Jake and Poppy, on their way to the Bolles School for Monday classes, as she became the first, but definitely not the last, candidate to qualify for the city's top job.
"I'm so excited to be running for Mayor, and I'm really doing it for these guys," she told reporters, referring to her children.
Cumber is prioritizing "change," which for her includes tax abatement, curbing the city's human trafficking issues, and getting a handle on the city's low literacy rate. Her husband, Husein, who has been prominent in politics since he was a major fundraiser in the George W. Bush era, likewise said people want that change.
"You feel it, people talk about it, you see it in their facial expressions. People aren't happy and they want someone who's going to come and fight for them," Husein Cumber said.
LeAnna Cumber first joined the City Council in 2019, winning the District 5 seat with no competition. The 2023 mayoral race is a different scenario. Ten candidates have filed to run, though it remains to be seen how many will qualify.
The 10-person mayoral field will be set after qualifying ends Friday. Another GOP member of the City Council, Al Ferraro, also is in the mix, as is Jacksonville Chamber of Commerce CEO Daniel Davis. Major Democratic candidates include former newscaster Donna Deegan and former state Sen. Audrey Gibson.
Davis and Cumber are dominating fundraising. As of the end of November, Davis had plenty of money to spend, with more than $455,000 in his campaign account and more than $4.04 million in his political committee.
Cumber's committee had more than $2.5 million on hand, and she had $329,000 more in her campaign account as of the end of November.
Thus far, both Davis and Cumber have targeted each other with negative ads. Each campaign has tried to impeach the other's conservative credentials, putting their resource advantages over the rest of the field to work.
Asked about the strategy to employ contrast ads early, Cumber demurred, not disclosing how much would ultimately go toward that end.
"We are out there talking about the things that people in this city want to talk about," Cumber said. "They want change and we are running hard."
Asked if internal polling was showing growth from the single digit showings in public polls last year, she also deflected.
"I'll have to wait until there's a new public poll, but what we're seeing is people really want change," Cumber said, noting that the Jacksonville Association of Fire Fighters passed on a Davis endorsement last week and offering a sign of her momentum.
Once qualifying ends Friday at noon, the next key date is March 21, when all candidates square off in the "First Election." Assuming no one gets a majority in March, the top two finishers, regardless of party identification, square off in the May 16 General Election.
With Davis running as the chosen successor to Mayor Lenny Curry, questions remain about who Cumber may use to staff her administration if elected. When asked, she said "we're going to have the best people, the most qualified people."