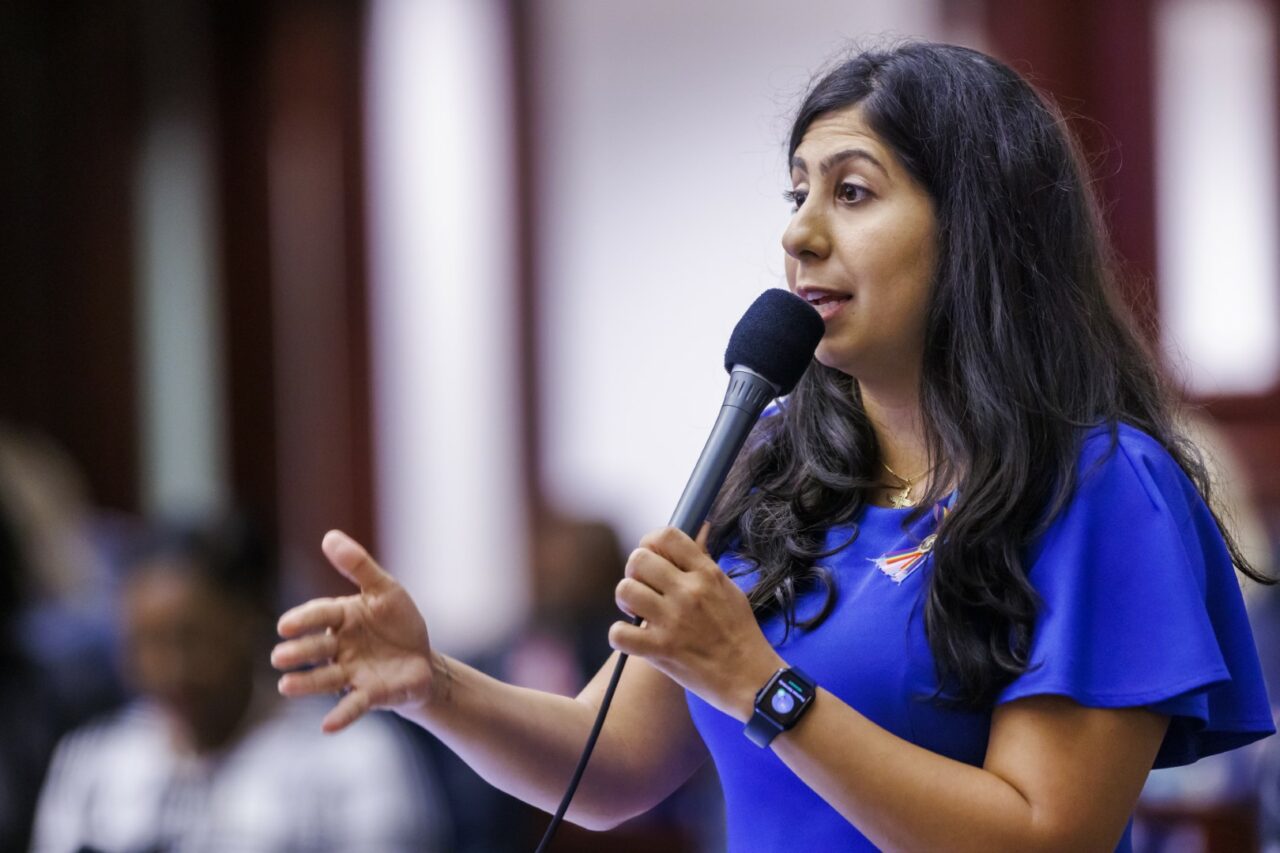 'Our goal is to empower students and ensure they have the tools they need to become leaders on their campus.'
People Power for Florida will launch its inaugural organizing boot camp on Feb. 4 at the University of Central Florida (UCF), Rep. Anna V. Eskamani announced Monday.
The boot camp will provide training for local college and high school students on best practices for political organizing, community outreach and digital strategy. The program will also include in-depth information about the upcoming 2023 Legislative Session.
"Our goal is to empower students and ensure they have the tools they need to become leaders on their campus and in their professional lives," said Eskamani, who founded People Power for Florida.
"We know that students and public education are under attack in Florida — the more reason to organize on our college campuses and equip students with the knowledge and support they need to craft a better and brighter future for Florida."
People Power for Florida has hosted voter registration events at Florida State University, Florida A&M University, the University of Florida, UCF, the University of South Florida, Florida International University, Florida Atlantic University, Florida Gulf Coast University, Florida Southern, Eastern Florida State College, Polk State College, Broward College and Hillsborough Community College campuses.
The organization launched in 2021 to reach Floridians aged 18 to 25 that have historically been least likely to vote in elections. People Power for Florida also works to build lasting power and create an infrastructure of organizers statewide that can engage and register voters in unique ways and ensure marginalized groups get civically involved.
This boot camp will feature guest speakers sharing expertise and detailed presentations on what it takes to effect change on campuses and in communities. Guests include U.S. Rep. Maxwell Alejandro Frost and former State Rep. Carlos Guillermo Smith, as well as community partners such as Equal Ground Florida and local political strategists.
People Power for Florida will also host a strategy call for its network of more than 4,100 volunteers entitled "New Year, New Florida!" to preview the role Floridians can play in the upcoming Legislative Session and how they can take action in their communities, including by continuing to register voters.
Last year, People Power for Florida collected more than 5,000 voter registration forms and nearly 9,000 overall since its inception in 2021. The group continues to focus on voter registration and education.
Registration for the bootcamp is available here.