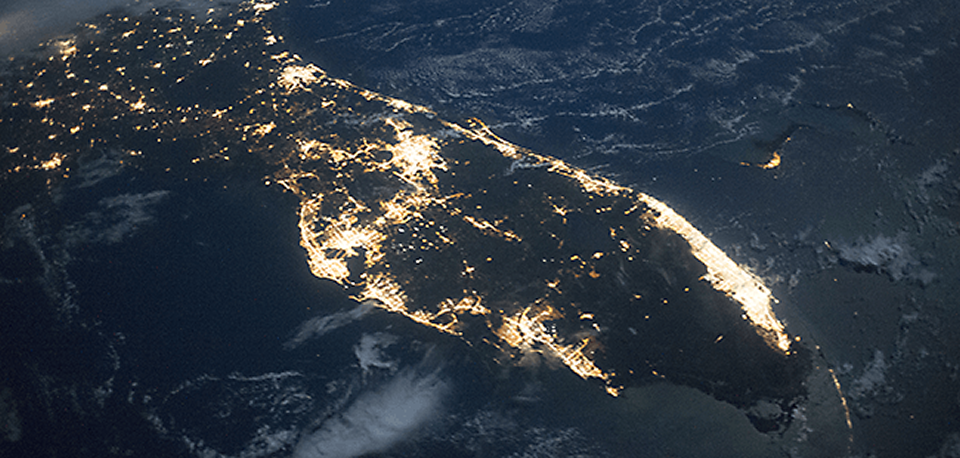 The future is bright.
The Florida Chamber Foundation is forecasting a sunny year for the state economy.
Nearly 20 economists and industry experts spoke during the Foundation's 2023 Florida Economic Outlook & Jobs Solution Summit, and there was a clear consensus: Florida is heading in the right direction.
"We're excited in Florida because 2023 will be another year of population growth, wealth migration, more jobs and economic growth, and we are fighting to keep Florida, Florida," said Mark Wilson, President of the Florida Chamber of Commerce and Florida Chamber Foundation.
"Gov. DeSantis continues to put Florida's brand of being a free state on the national radar and it's making an impact. Uniting Florida job creators around our Florida 2030 Blueprint is essential as we welcome this growth and continue to move Florida forward in the right direction."
During the Summit, Florida Chamber Foundation Director of Research Dave Sobush outlined some positive trends in the state economy last year, including substantial growth in manufacturing jobs and an overall jobs growth rate of 4.7% — about half again more than the national average.
"Florida's economic rebirth from the lowest points of the pandemic has been stunning," he said during his presentation.
The state has already recovered all of the jobs lost during the pandemic and then some, with Chamber research showing an additional 487,400 jobs over pre-pandemic levels. The Chamber says more growth is in store, predicting the state will add 250,000 jobs this year. However, Florida's population is also expected to continue growing by nearly 1,000 people a day.
Those new residents will be bringing their cash with them, too. The latest available IRS data shows $23.7 billion in net annual income migration and the Florida Chamber Foundation expects that figure to continue expanding as people from other states come to Florida.
However, rapid population growth could exacerbate current workforce availability and participation rate problems. The Chamber estimates that for every 100 open positions, there will be just 62 Florida residents looking for work.
Housing is another potential cloud. The Chamber predicts roughly 280,000 to 290,000 sales at a median price of $380,000, roughly 5% lower than in 2022. One speaker, PNC Financial Services Group SVP Gus Faucher, said average Florida house prices could decline by as much as 15% this year after rising by about 30% due to high population growth — and therefore high demand — amid the pandemic. Still, he predicts the state will bounce back in 2024 and that it will outpace the nation in the long term.
Big picture, the Chamber expects Florida's GDP growth to outpace the nation. The state economy managed to grow while the U.S. as a whole fell into a recession, and now that the national recession has ended, the state's output is expected to post higher-than-average gains.