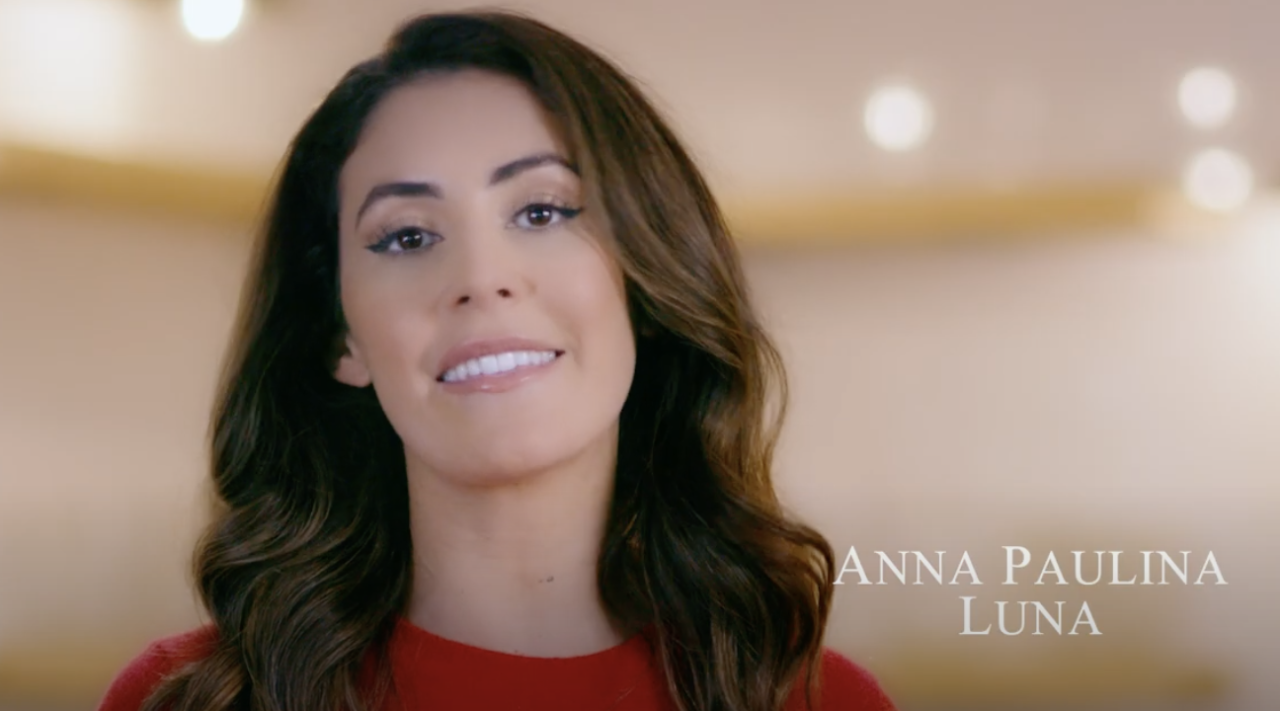 The freshman lawmaker is bringing on Alexandra Webb and Edie Heipel.
U.S. Rep. Anna Paulina Luna has a team together in Washington. The St. Petersburg Republican is announcing new hires on her congressional staff.
Those include Alexandra Webb as her Legislative Director, news first reported by POLITICO. Webb most recently worked as a legislative assistant to U.S. Rep. Ben Cline, a Virginia Republican first elected in 2018. Before that, she served as a staff assistant and legislative correspondent for U.S. Rep. Fred Keller, a Pennsylvania Republican, according to Legistorm.
She also notably interned in the Florida House, according to her LinkedIn page. She worked for the Majority Office in Tallahassee from late 2019 to early 2020. She briefly also interned in Gov. Ron DeSantis' Office in early 2019.
More surprising for the former American Conservative Union intern, she also worked as a research assistant for the Innocence Project of Florida, which provides legal support for those claiming to be wrongfully convicted, and worked as an intern for three months in the Public Defender's Office in Jacksonville.
She also spent time as a criminal justice research fellow at Florida State University.
In addition, Luna hired Edie Heipel as her Communications Director. Heipel comes most recently from the conservative media world, and last year covered Congress and the 2022 Midterms as a correspondent for the Catholic News Agency.
Before that, she worked in media relations as a Deputy Communications Director and fellow for the Center for Renewing America. She previously worked for Congress as press assistant and later Deputy Press Secretary for the White House under President Donald Trump's administration in the Office of Management and Budget.
Luna won election to Congress in November in Florida's 13th Congressional District, beating Democrat Eric Lynn. That came after a heated GOP Primary for the open seat, previously held by U.S. Rep. Charlie Crist, a St. Petersburg Democrat.
Luna also ran in 2020, winning the GOP Primary and challenging Crist in a different configuration of the district. Crist won that race, but didn't seek another term so he could run for Governor last year.