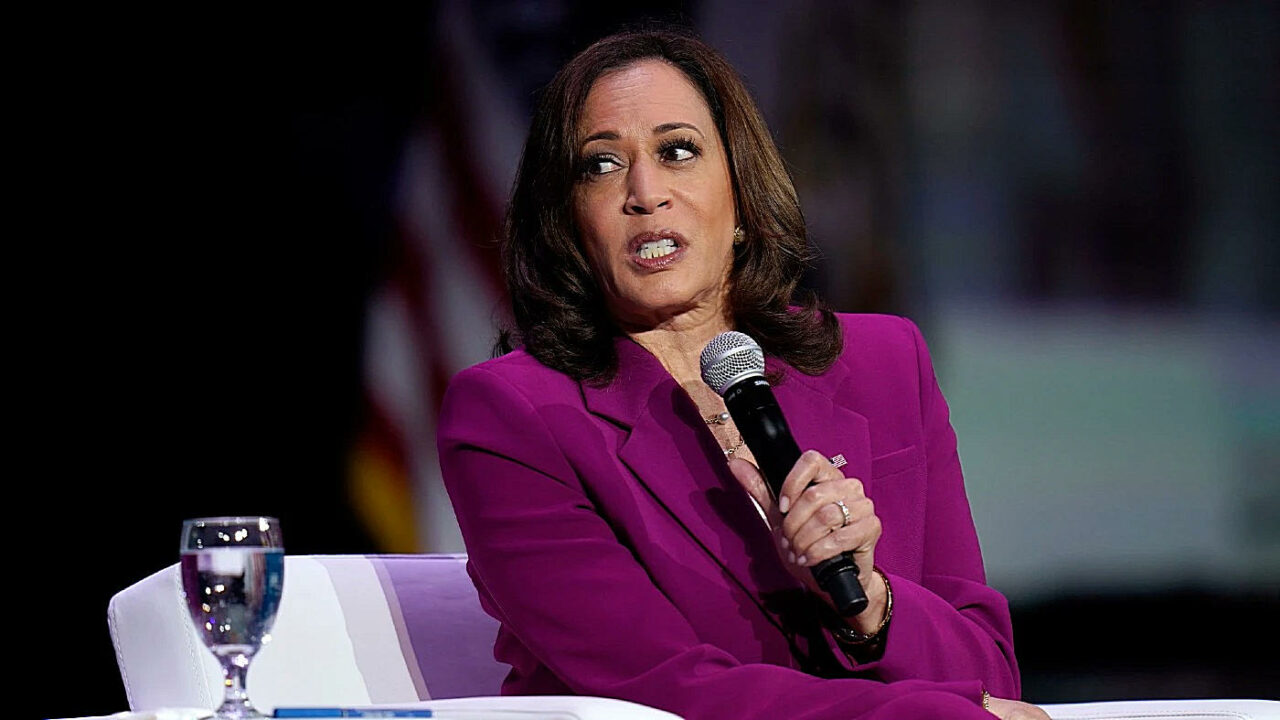 'Anyone who bans teaching American history has no right to shape America's future.'
Republican efforts at rolling back the state's abortion rights brought Vice President Kamala Harris to Tallahassee Sunday where she also panned the state's move to block a course on African American studies.
The state's Jan. 12 letter to the College Board declaring an Advanced Placement class "contrary to Florida law" has turned a national spotlight on legislation passed last year (HB 7) that bans instruction that makes people feel uncomfortable based on their race, gender or ethnicity. The decision has state Democratic lawmakers demanding a meeting with Department of Education officials and one lawmaker saying it may have violated Florida law.
Harris spoke about the decision to keep high school students from earning college credit through the course with House Minority Leader Fentrice Driskell and Senate Democratic Leader Lauren Book, according to a White House pool report.
Harris addressed the controversy and took aim at Gov. Ron DeSantis without naming him.
"Every student in our nation should be able to learn about the culture, contributions, and experiences of all Americans – including Black Americans – who shaped our history," Harris said, according to a White House official. "Unfortunately, in Florida, extremist so-called leaders ban books, block history classes, and prevent teachers from freely discussing who they are and who they love."
Harris seemed to urge DeSantis to give up his highly expected run for the White House: "Anyone who bans teaching American history has no right to shape America's future."
DeSantis was on the friendly Fox News Channel's "Unfiltered with Dan Bongino" Saturday night addressing the African American studies controversy that's appeared in almost every national news outlet. The Governor sounded a theme some say is designed to burnish his conservative bonafides with conservative voters in the presidential primaries.
"Higher education, though, we believe in Florida it's about academic excellence and the pursuit of truth," DeSantis said. "We don't believe higher education should be for 'social justice' or to impose an ideology on students. And so that's a different approach than most colleges right now in our country."
DeSantis called himself a trailblazer.
"So, we're really excited to be taking on these issues when not many people have been willing to do this," he said on Saturday's program. "We're doing it in Florida."
The state Department of Education has not answered live questions from reporters about the issue, but the DOE put out a statement after 5 p.m. Friday saying that the teaching of Black history has been expanded in recent years. The AP course on African American studies was blocked due to six areas of concern, according to a graphic chart Education Commissioner Manny Diaz Jr. tweeted.
Democratic Rep. Anna Eskamani, representing the Orlando area, derided the chart's six points, according to a reply posted to Diaz's tweet: "You should take this class. Maybe if you did you would realize how absurd this graphic is."
Florida Politics' A.G. Gancarski contributed reporting.