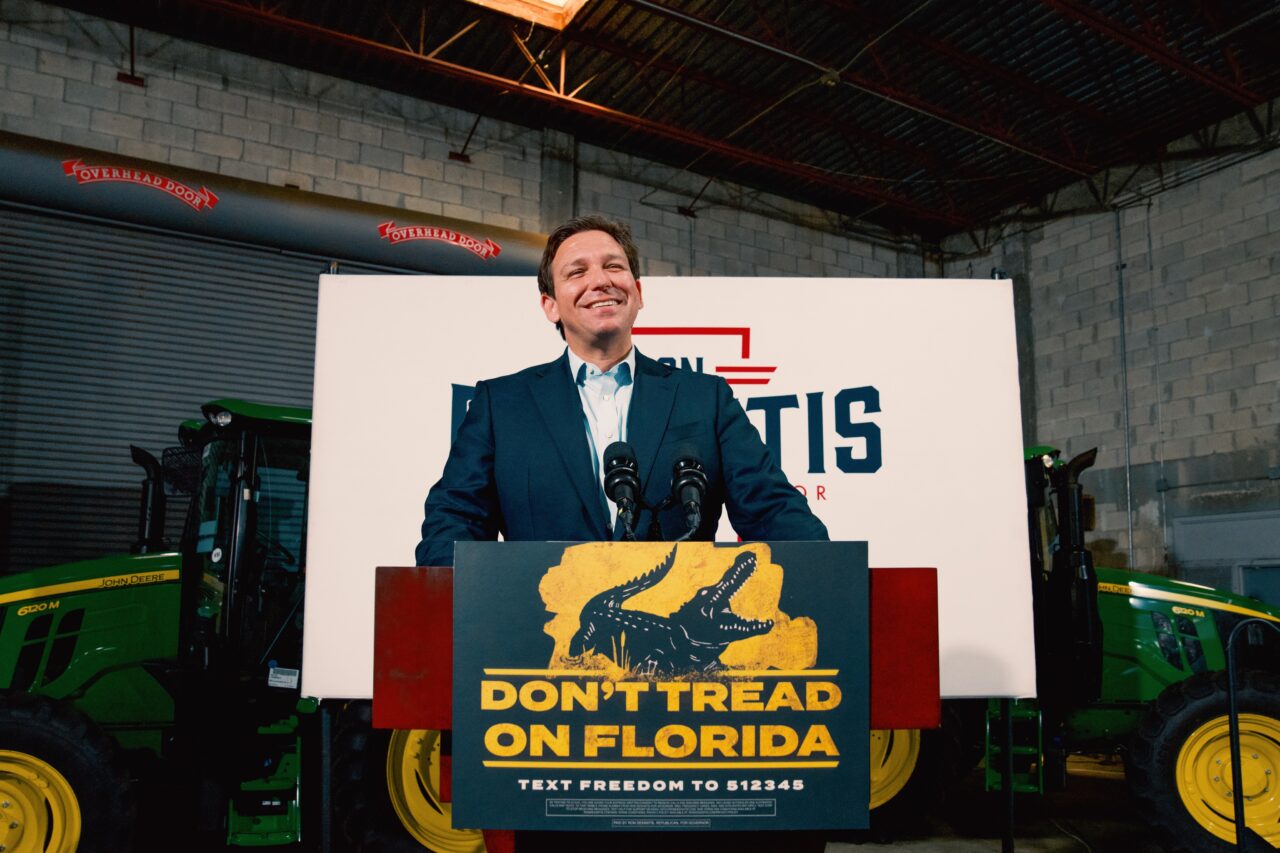 'America's Governor' nears majority support in a crowded field.
A new poll of North Carolina Republicans suggests Gov. Ron DeSantis is consolidating support in the state if he runs for President in 2024.
The survey from Differentiators Data shows DeSantis closing in on majority support, even running in a crowded field that includes not just former President Donald Trump but other potential candidates for the GOP nomination next year.
DeSantis was the choice of 47% of those Republican Primary voters polled, with Trump pulling 35% support. Other candidates were non-starters.
Former U.N. Ambassador Nikki Haley, who governed neighboring South Carolina previously, drew just 4% support, good for a distant third place. Former Vice President Mike Pence and former Secretary of State Mike Pompeo each drew 2% support.
DeSantis also outperformed Trump in a hypothetical head-to-head contest against President Joe Biden among the larger pool of respondents. While DeSantis led Biden 48% to 44%, Biden led Trump 48% to 45%.
In more good news for the Florida Governor, he was above water in North Carolina in favorability numbers, registering 46% approval against just 39% disapproval.
Trump's favorability, meanwhile, languished at net -21. Biden was somewhat better, but still well underwater, with a net of -11.
This is the second straight strong poll for DeSantis in North Carolina in recent weeks.
A survey of 500 likely voters conducted in December, also by Differentiators Data, showed the Florida Governor ahead of the former President, if the two were the sole candidates in the Tar Heel State's Presidential Primary.
DeSantis was the choice of 56% of those polled, with 35% choosing Trump, when "leaners" were factored into the survey. Among those who say they are certain to vote, the spread is even bigger, at 54% for DeSantis against just 30% for Trump.
The January poll of 500 likely voters was in the field from Jan. 9 to Jan. 13, with a margin of error of +/-4.5 percentage points. Of those 500 likely voters, 213 identified as Republicans.