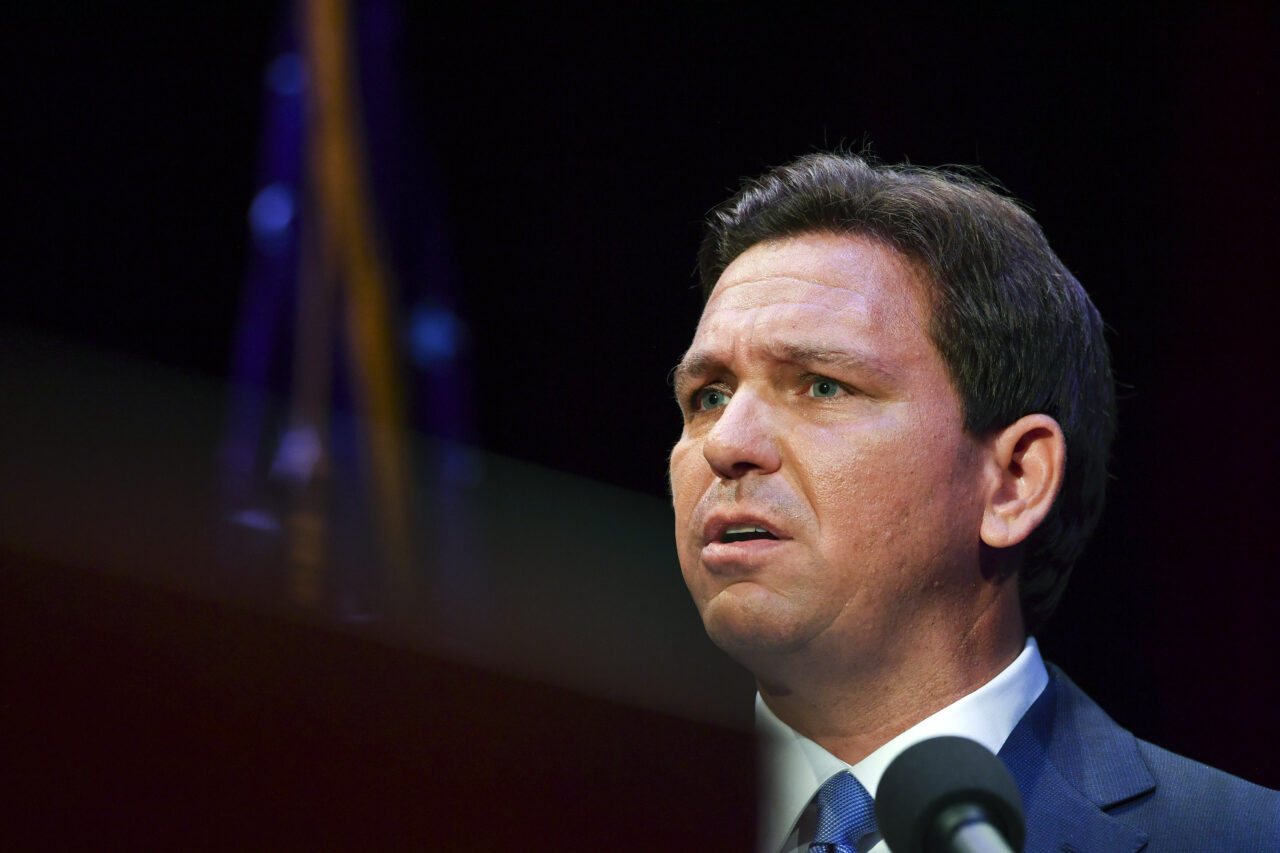 'So who wants to live there? They want to come to Miami.'
Gov. Ron DeSantis is addressing the high cost of housing in Florida, suggesting Dr. Anthony Fauci is partly to blame.
During a news conference in Miami Thursday, the Florida Governor name-checked so-called "Faucivilles" as a contributing factor to skyrocketing rents, while expressing optimism that new construction would help mitigate soaring prices.
"Part of the issue with South Florida is it's been one of the number one places to go to for the last few years. Because you had so many areas that were basically Faucivilles," DeSantis said. "So who wants to live there? They want to come to Miami."
Regarding high housing costs, DeSantis also said "some of it was being driven by the worst inflation we've had in 40 years."
"And so people's utilities, everything, gas, all of that has gone up over the last few years, and of course, the rent was a big part of that," DeSantis said, before expressing hope that multifamily construction currently underway will "come on line" and smooth the spike in housing costs.
Whether new construction mitigates the issues, those who have been tracking DeSantis' dissatisfaction with Fauci, the former head of the National Institute of Allergy and Infectious Diseases, will recognize the latest "Fauciville" condemnation as part of an ongoing series of denunciations of the doctor in recent years.
Back in October, in an email to supporters pegged to Fauci's recently announced retirement, the Governor complained about how the machinations of "power-hungry bureaucrats like Fauci" led to school closures in other states that lasted longer than Florida's.
Much of DeSantis' ongoing critique of Fauci was rooted in his belief in the doctor's so-called "arrogance."
"He thinks that people who disagree with him are somehow beneath him," DeSantis lamented during an August Fox & Friends, saying Fauci "was never willing to admit he was wrong when it's clear those policies don't work."
Other critiques were rooted in policy decisions for which Fauci advocated decades before COVID-19's emergence.
"We are not going to be like Fauci in the '80s, claiming that families could get AIDS by sitting and watching TV together," DeSantis said about monkeypox at a press conference in Rockledge on Aug. 3.
The Governor has sold merchandise yoked to Fauci's "flip-flops" on issues and bashed, him during interviews, for doing too many interviews.
"And then, obviously, he does so many interviews that it was pretty clear to me that after a short time that this was about himself and his own image," DeSantis snarked on a June 2021 edition of the Fox News Channel's Ingraham Angle.
"For me, you look at that magazine cover where he's lounging by the pool with the sunglasses on, you know, right in the midst of a pandemic. It was almost like a let-them-eat-cake moment for all the people who were chafing under his lockdowns, and yet he seemed to be having the time of his life."