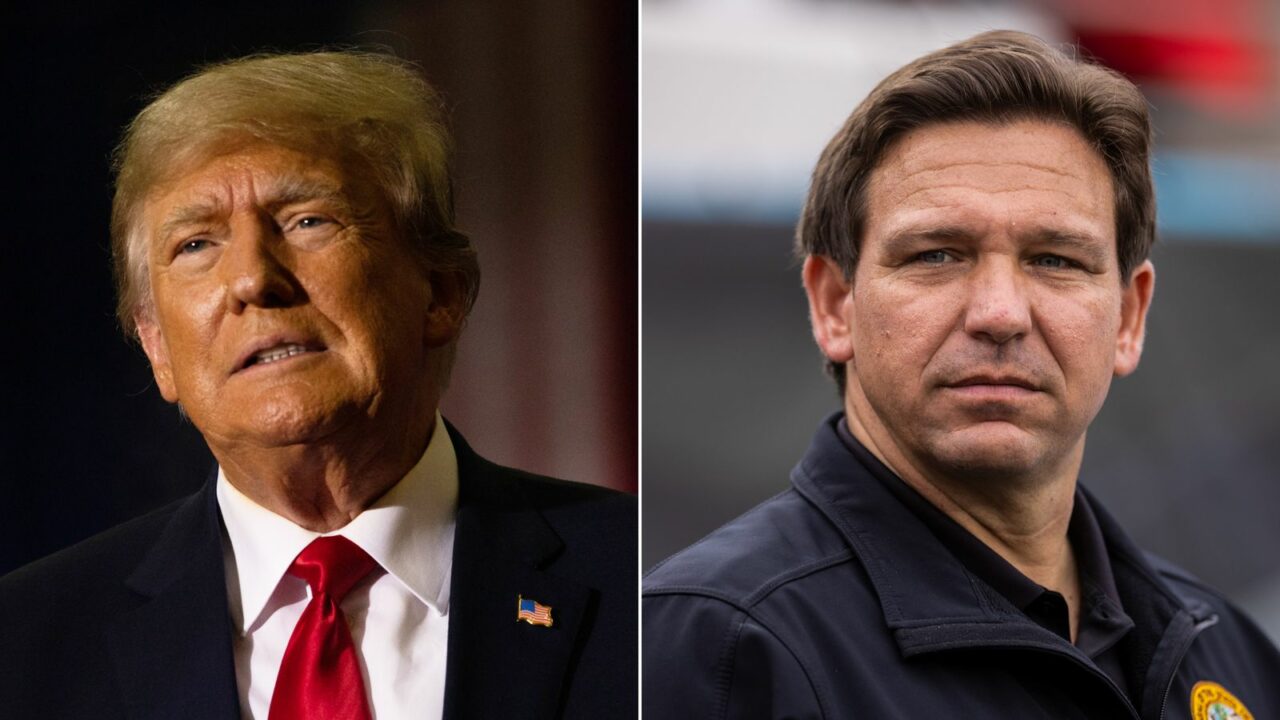 Other polls tell a different story.
Two new polls from New Hampshire and South Carolina offer good news to Donald Trump.
The former President alluded to positive polling from the early Republican Primary states during remarks Saturday, and indeed two recent surveys show him ahead of other potential 2024 candidates, including Gov. Ron DeSantis.
A survey, conducted for the New Hampshire Journal by Coefficient Polling, showed Trump with a double-digit lead over DeSantis and the rest of the field. The former President pulled 37% support among the 506 likely GOP Primary voters polled over two days last week, with DeSantis mustering 26% and New Hampshire Gov. Chris Sununu taking 13%.
The New Hampshire Journal survey runs counter to other polling that goes DeSantis' way. The recently released "Granite State Poll" conducted by the University of New Hampshire Survey Center shows the Florida Governor with 42% support, a 12-point advantage over the former President, with the field farther behind still.
In that poll, DeSantis has stayed around 40% since a June 2022 survey, while Trump lost 17 points at the same time.
Likewise, in South Carolina, where polling hasn't always gone Trump's way against DeSantis, a survey suggests the former President may still be the front-runner for now.
The Moore Information Group/Conservative Policy Research Network poll of 450 likely GOP Primary voters shows Trump with 41%, DeSantis with 31%, and former United Nations Ambassador and South Carolina Gov. Nikki Haley with 12% support. Other candidates are in single digits in that survey, conducted between Jan. 18 and Jan. 24.
DeSantis makes up ground in a head-to-head battle against Trump, mustering 42% against the former President's 49%. The poll has both men in the low-80s in favorable ratings, meanwhile.
That poll serves as a corrective to another recent poll showing DeSantis leading by nearly 20 points. That survey from the South Carolina Policy Council, conducted by Spry Strategies, shows Trump mustering just 33% support against DeSantis in a head-to-head, with DeSantis garnering 52% support.