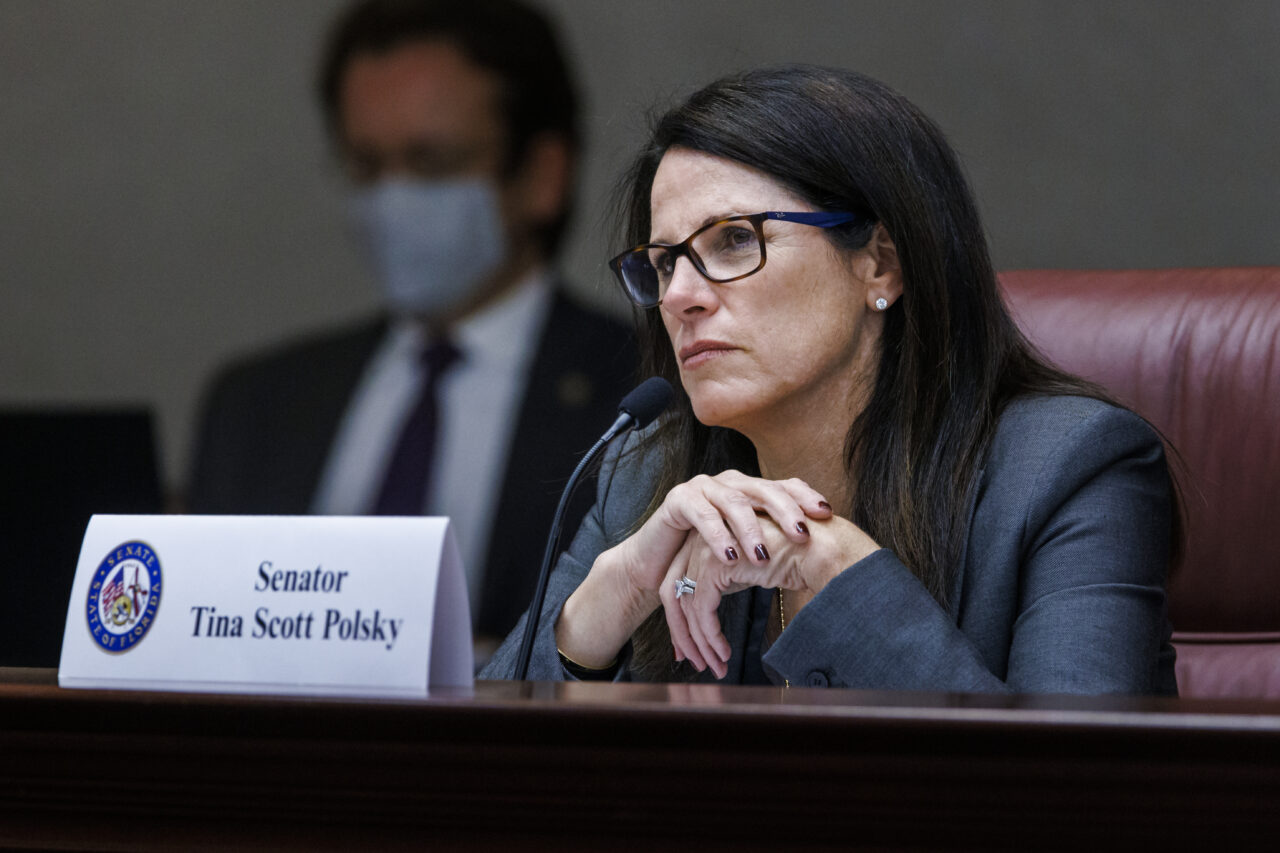 Leaders raise the alarm about public money going to private schools.
The proposed expansion of school vouchers — and the resulting decrease in money for Broward County public schools — produced some sharp exchanges between state lawmakers and School Board members Thursday
One newly elected School Board member was told that supporting school choice amounted to a contradiction with the job she was elected to perform.
"If you're on the School Board, not fighting to ensure that you have adequate funds for your students, so you can provide that high-quality education — I have a problem with that," Weston Rep. Robin Bartleman, a former School Board member, told Brenda Fam, who was elected in November from the western side of the county.
But Fam was unrepentant.
"A lot of the public has lost confidence in the public schools," Fam said.
The bill (HB 1) that would allow parents of any K-12 student — not just those living below a certain income threshold — to get a voucher to send their child to a private school is considered a top priority for the Republican-dominated Legislature. With the Republicans holding a supermajority in the Legislature, Democrats could find themselves cut out of the debate altogether.
Lawmakers representing the Democratic stronghold vowed to fight and introduce amendment after amendment, but were largely gloomy about what's coming.
"This is going to tear down public education," said Democratic Rep. Felicia Robinson of Miami Gardens.
An analysis from the Florida Policy Institute and Education Law Center is predicting billions in state school aid will be redirected from public to private schools.
"Once the bill has been put forward … there's nothing we could do to stop the bleeding," said Rep. Patricia Williams of Pompano Beach. "We know the numbers (Democrats have compared to Republicans) … it's impossible to stop the bleeding."
Democratic Sen. Tina Polsky of Boca Raton lamented that neither of the School Board members that Ron DeSantis appointed to the Broward School Board took part in Thursday's meeting.
"It's a shame that the two appointed members of this administration to the School Board are not here because maybe they can provide some insight into what the thinking is of this administration," Polsky said.
Fam shot back: "First of all, this is not a partisan argument. This is about making our schools accessible to people who need it. (There are) people who don't feel safe, people who have judged the public schools as failing and want to opt out to try something better for their child."
Bartleman, however, was quick to point out private schools don't have to meet the standards for safety and results that public schools are held to, including employing teachers that have college degrees.
"There should never be given public money with no accountability," Bartleman said, noting that taking part in school vouchers means parents must sign a document giving away the rights they have in public schools.
By and large, School Board members urged lawmakers to fight against School Board term limits and requiring School Board race candidates to declare a political party — DeSantis' other state priorities. School Board member Jeff Holness also asked lawmakers to maintain programs that deal with diversity, equity and inclusion — which the Governor has vowed to defund from the state's higher education institutions.
"I do hope that our state reps and our state senators will continue to push and advocate for diversity, equity and inclusion in Tallahassee," Holness said. "I didn't see that as part of our priorities, so I made sure it's on there. Please be strong advocates for that."