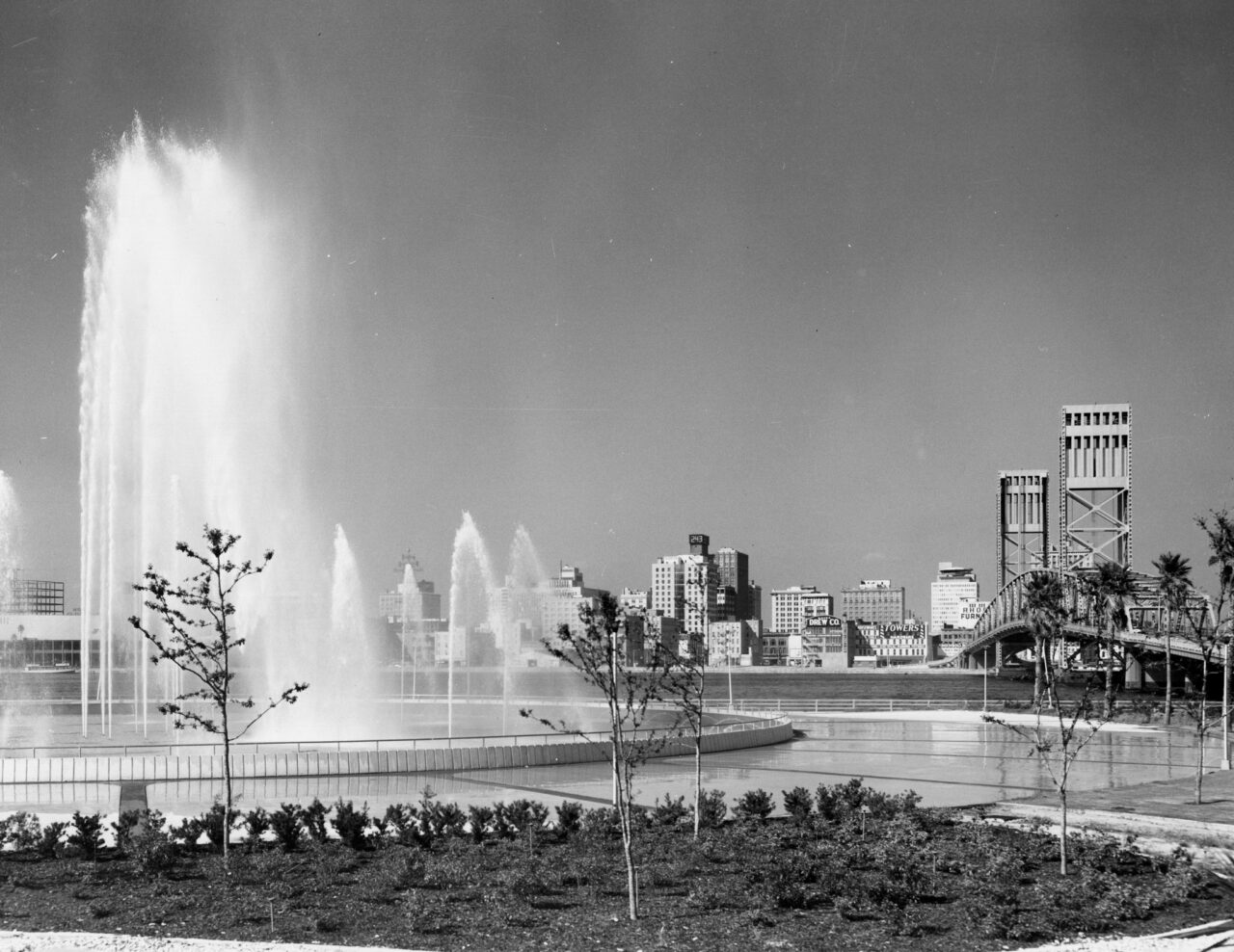 The City of Jacksonville gets schooled by UF.
The big news of the week involves a collaboration between the University of Florida and the city of Jacksonville. Specifically, a new graduate campus in Jacksonville to focus on medicine, business and engineering.
The project will depend on big money from locals: $100 million total, with $50 million of that commitment from the city of Jacksonville, with a $50 million private match.
Mayor Lenny Curry pushed for this project, which ultimately could expand the UF Health presence in the city to include a satellite campus.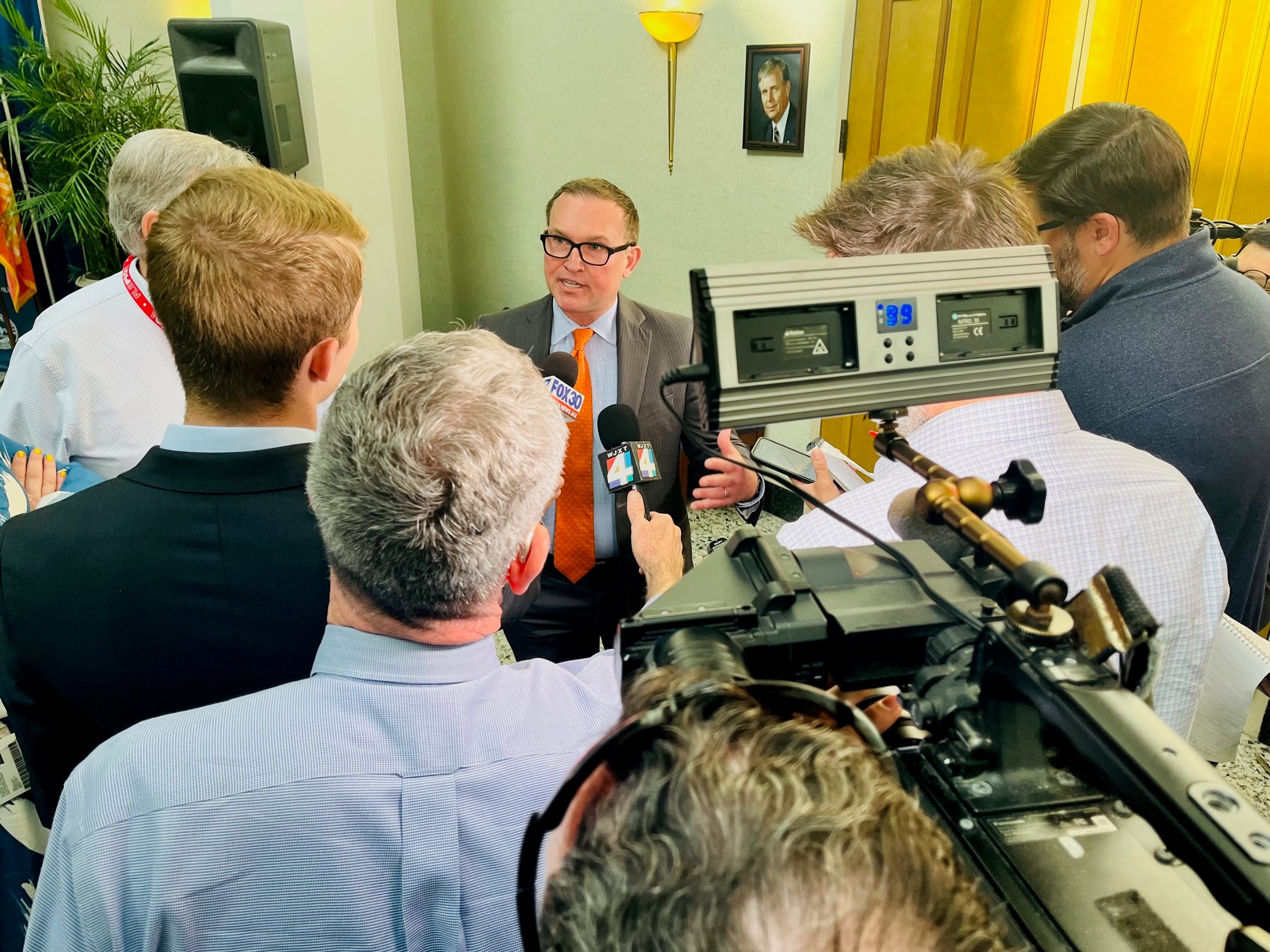 "Jacksonville has become a leader in both fintech and health care innovation," Curry said. "We have a robust network of Fortune 500 Companies and cutting-edge health facilities, like UF Health, Wolfson's Children Hospital and the Ackerman Cancer Institutes."
"We are excited about the possibility of hosting this University of Florida expansion to foster opportunity, a talent pipeline, and further grow our region's industry."
"We're excited to grow our historic partnership with Jacksonville through exploring what we envision as a new campus designed for the strengths of this unique city," said Mori Hosseini, chair of the UF Board of Trustees. "We're confident we can create incredible synergies by joining UF's strengths as a top-five public flagship university with Jacksonville's rising stature as national health care and technology hub."
Hosseini is one of the most powerful behind-the-scenes political players in the area, but he wasn't the only high-profile UF name on hand. Newly named President Ben Sasse, a former U.S. Senator from Nebraska, also extolled the possibilities.
"UF is Florida's flagship university, and we've got a special calling to serve Floridians," said Sasse. "We have a lot to discover and to learn together, but there's real potential for UF to add to Florida's skilled workforce, attract new private investment, and support existing growth industries. Jacksonville is doing some impressive things and it's an exciting time for Gator Nation."
Tweet, tweet:
The @CityofJax has become a leader in both fintech and health care innovation. We are excited about hosting this expansion with @UF to foster opportunity, a talent pipeline, &further grow our region's industry. This is a generational change and an investment for decades to come! pic.twitter.com/1MUOIbBH7O

— Lenny Curry (@lennycurry) February 7, 2023
Mail call
The hits keep on coming among the three major candidates looking for the "conservative Republican" vote in next month's mayoral election.
Building a Better Economy, the political committee associated with Jacksonville Chamber of Commerce CEO Daniel Davis, has gone on the offense against City Council member Al Ferraro with new mail.
The front image shows a pandemic-era Ferraro with the slogan "The real Al Ferraro can't hide behind a mask," with the back excoriating him further.
"Tax & Spend — that's the Al Ferraro way," the slogan reads, saying he voted for "new borrowing" and "sales taxes worth billions" while "spending skyrocketed." It's worth noting here that Ferraro was never on the Council Finance committee, and on these issues, he was just another vote for the Lenny Curry agenda on most issues.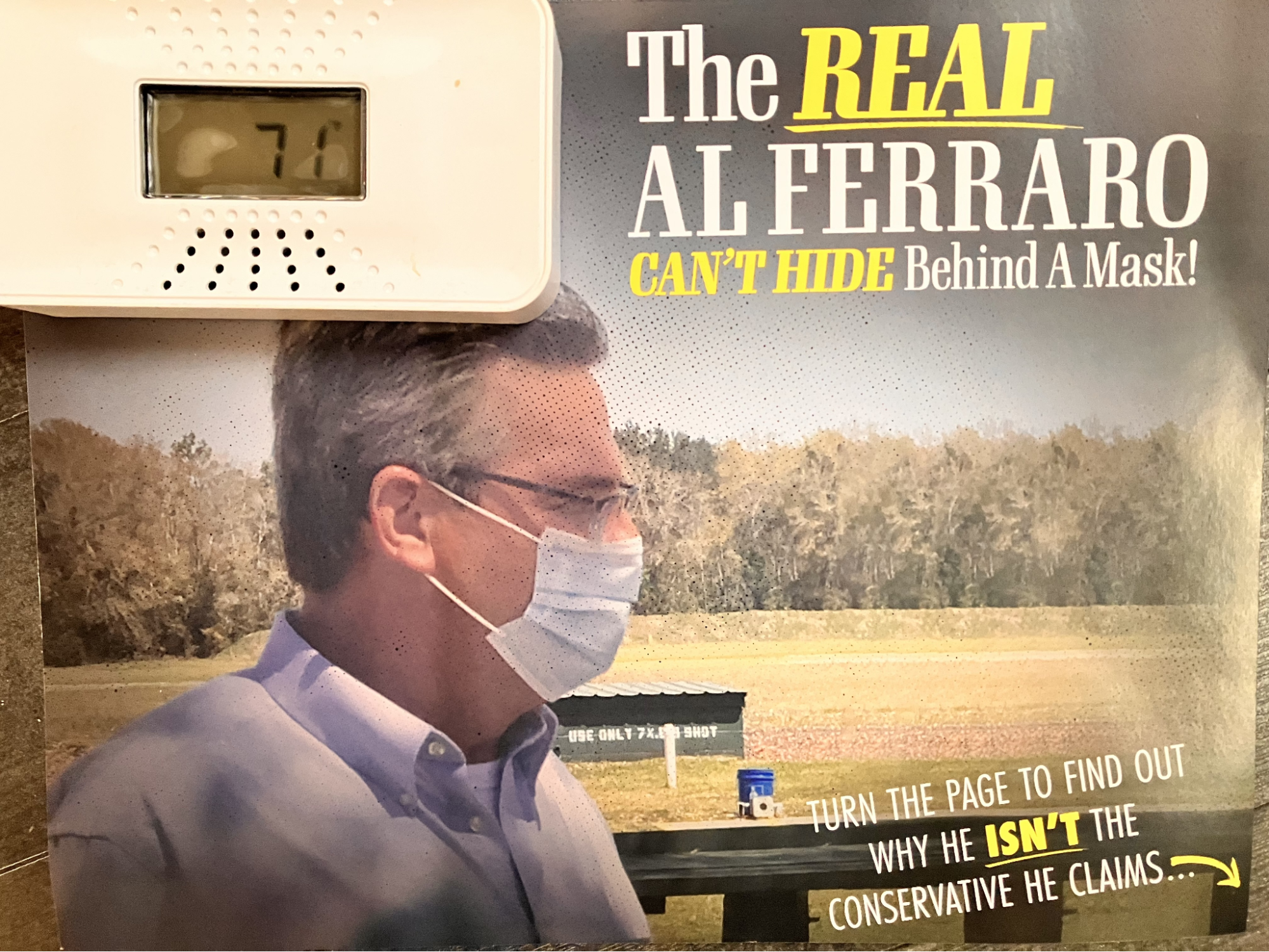 The mailer also contends Ferraro has taken big money from "developers and lobbyists" to vote for their projects.
Ferraro has responded to the ad blitz with a Facebook digital buy contending "opponents are now spending millions attacking" him and that he has "not run a single attack ad." Not that he can afford it; he admits that he is outraised "20 to 1."
Meanwhile, the JAX First committee, associated with Cumber, is firing texts excoriating "Dirty Daniel Davis" for purportedly having "voted to make it easier for criminals to cover up sexual assaults against our children."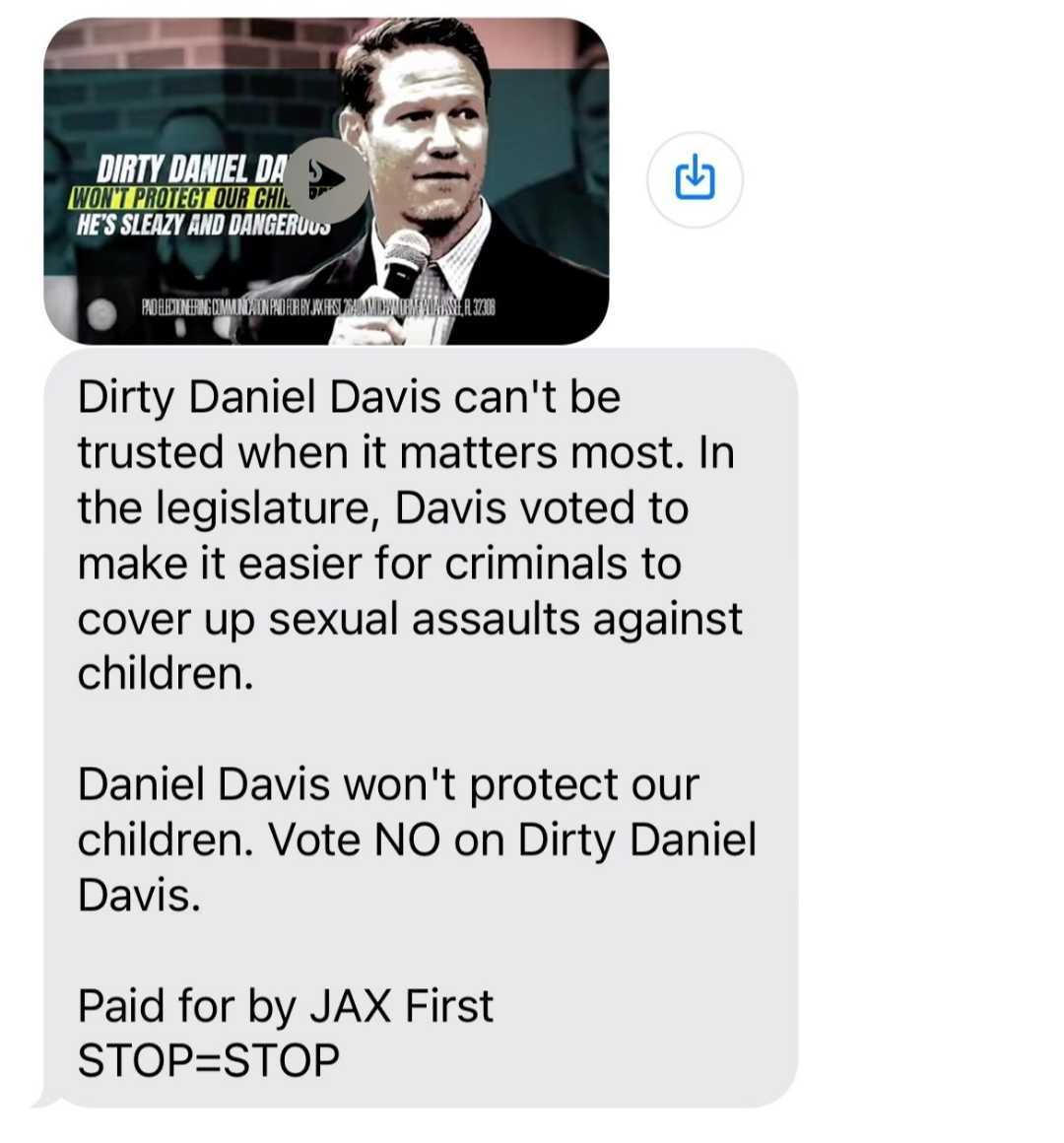 That amplifies a questionable argument spotlighted in a TV ad rolled out last week, which cites a Davis floor vote in 2013 on an amendment favorable to the Florida Association of Christian Child Caring Agencies that exempted the agency, which investigates Christian child care agencies, from reporting requirements. The amendment did not make it into the final bill.
Davis responded to the ad last week.
"My opponent's latest attack ad trivializes serious issues and politicizes the pain of others for nothing more than political gain," Davis said. "When dirty politicians are down, they resort to these gross tactics, and I believe Jacksonville deserves better."
Two of the latest Cumber mail pieces focused on saying Davis is untrustworthy.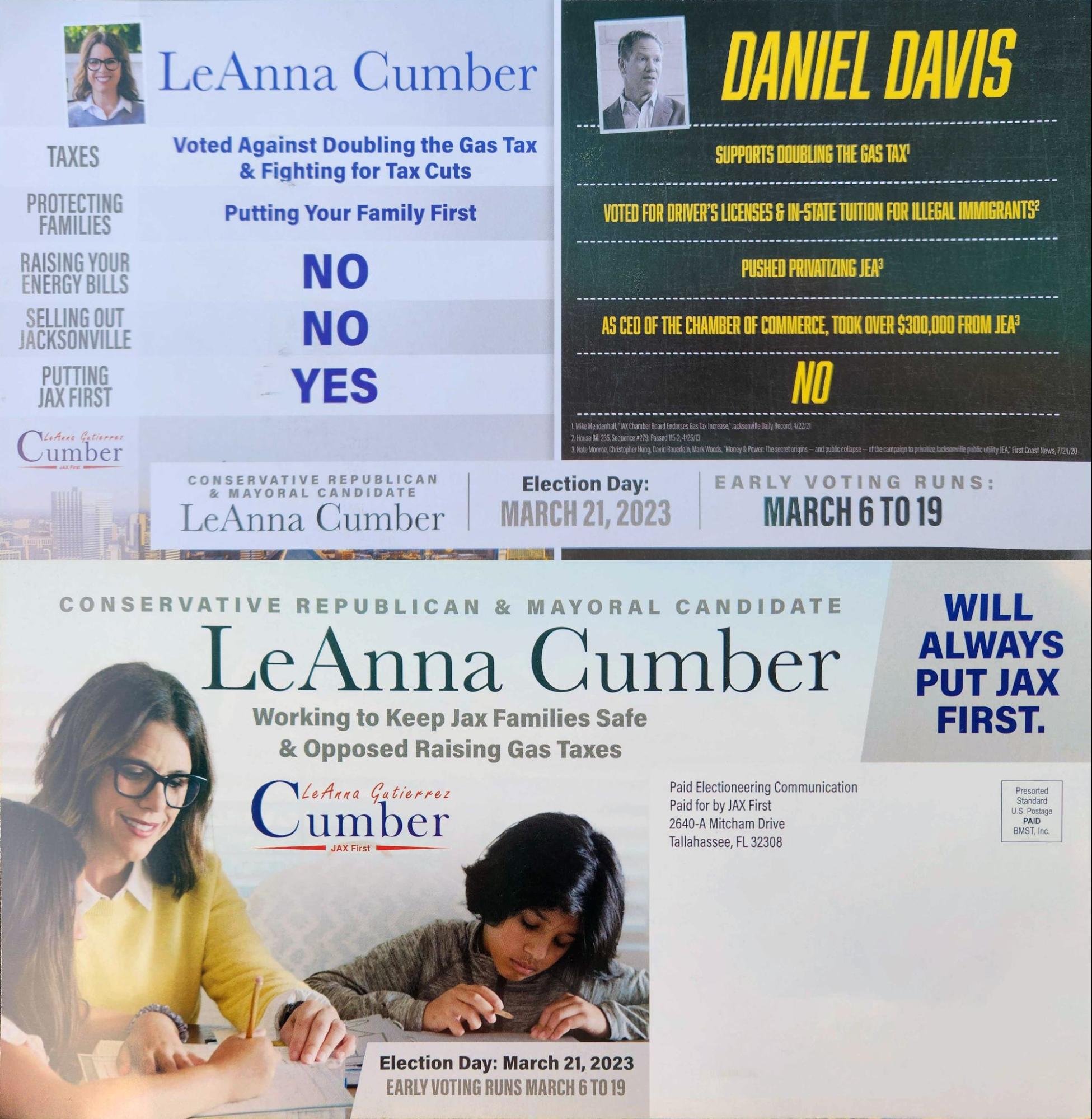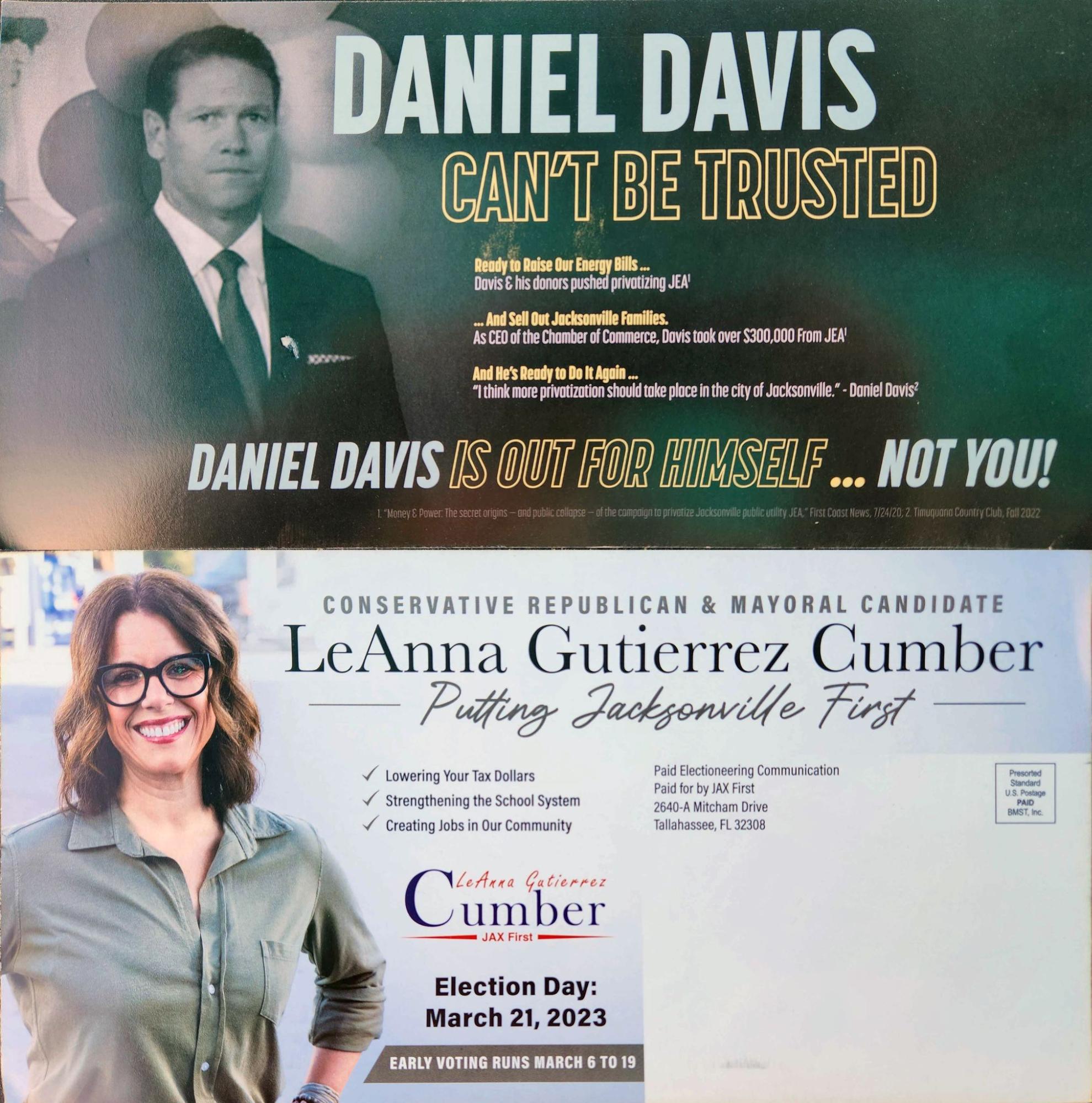 Davis has yet to counterpunch the back-to-back Cumber mail pieces with his own this week.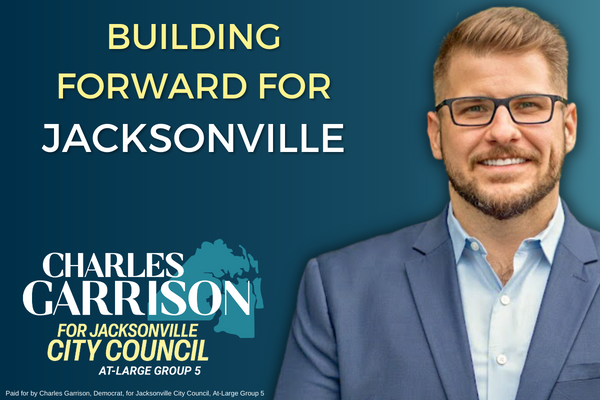 Builders endorse
This week, the Northeast Florida Builders Association (NEFBA) released its list of endorsed Jacksonville City Council candidates.
"The candidates NEFBA endorses support the continued economic growth and success of Northeast Florida and understand the importance of the construction industry to the ongoing success of our city," newly installed NEFBA President Chris Wood said.
The endorsees include, in District 1: Ken Amaro; District 2: Lindsey Brock; District 3: Will Lahnen; District 4: The Honorable Kevin Carrico; District 5: Morgan Roberts; District 6: The Honorable Michael Boylan; District 7: Jimmy Peluso; District 8: The Honorable Reggie Gaffney, Jr.; District 9: Kamren Stowers; District 10: The Honorable Ju'Coby Pittman; District 11: Co-Endorsed — Raul Arias & Ramon Day; District 12: The Honorable Randy White; District 13: The Honorable Rory Diamond; and District 14: Alberta Hipps.
For the at-large seats, NEFBA endorsed: Group 1: The Honorable Terrance Freeman; Group 2: The Honorable Ron Salem; Group 3: The Honorable Nick Howland; Group 5: Co-Endorsed — Chris Miller & Charles Garrison
Also, NEFBA installed their 2023 executive officers and Board members recently, with new President Chris Wood of Riverside Homes accepting the gavel of office from his father and fellow builder, Rick Wood.
"The legacy of NEFBA is built on 79 years of industry leadership," Wood said. "This association has provided support and a collective voice for the home building industry of Northeast Florida. I am humbly honored to serve as President for the coming year and look forward to working with our Board and members to extend NEFBA's contribution to the community."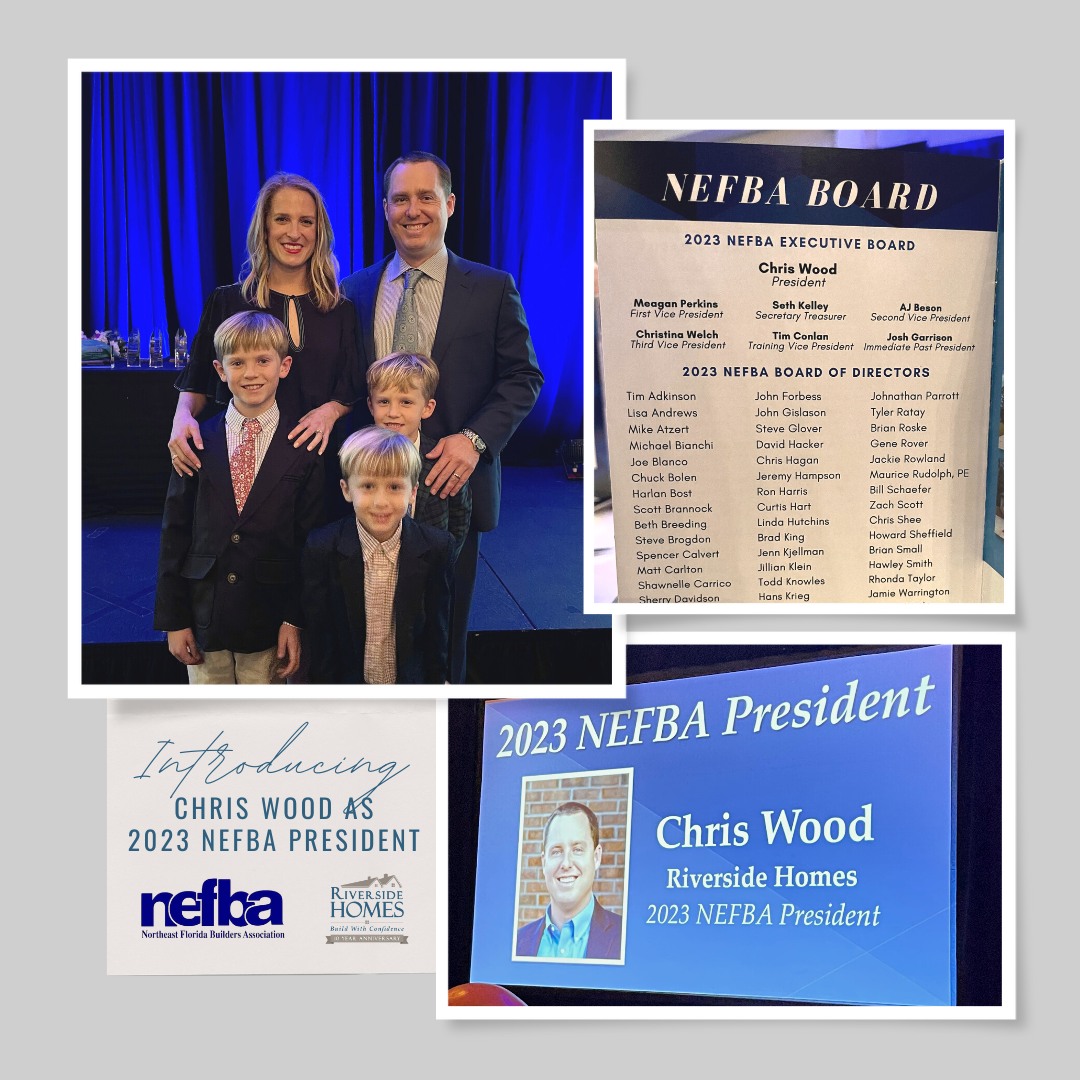 The following members were also honored with awards: Builder of the Year Award, Keith Ward, Thomas May Construction; Fred King Associate Member of the Year Award, Sherry Davidson, Davidson Realty; Leadership Award, Seth Kelley, MasterCraft Builder Group; Arnold Tritt Achievement Award, Larry Wittmer, Woodsman Kitchens & Floors; Bill Soforenko Affordable Housing Award, Bob Porter, D.R. Horton; Ken Keuster and Bill Wilson Foundation Award, Bill Cellar, Providence Homes; and the Good Government Award, Nate Day, H. Smith, Inc.
"Every president must devote a tremendous amount of time and energy to the duties of the position, and it seems that with every passing year these responsibilities grow," said NEFBA Executive Officer Jessie Spradley. "Our outgoing president Josh Garrison had an amazing year, growing our association's membership to sixth in the nation. I am confident that Chris will continue forward with great leadership, and I am excited to work together to ensure the housing needs of Northeast Florida are met."
Civil War
With Duval County Republican Party Chair Dean Black in Tallahassee for Special Session, enemies closer to home are attempting a coup.
A group of intraparty activists led by former Chair Robin Lumb is demanding an audit of the local GOP, taking specific issue with more than $930,000 in payments to political consultants currently engaged by Davis' mayoral campaign.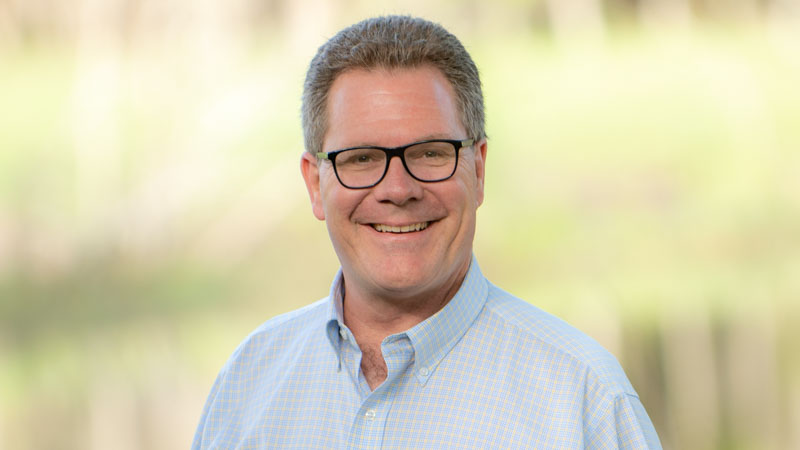 Davis is one of four Republicans running in the March election for Mayor, and former chair Lumb, who helped to orchestrate the party's backing of Lenny Curry eight years ago, backs LeAnna Gutierrez Cumber.
"There are serious problems with how the Republican Party of Duval County and its Chair, Dean Black, are spending party funds," Lumb contended.
Lumb charges that the Duval GOP committee served as a pass-through account, facilitating payments with a $950,000 donation from the political committee "A Safer Jacksonville for All," which supported Sheriff T.K. Waters' candidacy. He asserts the money went to On Target Messaging (founded by strategist Alexander Pantinakis) and Flexpoint Media, the latter of which has done more than $77 million in recent business as a media buyer for the Republican Party of Florida and the political operation of Ron DeSantis with a more ancillary local business.
Black rejects the claims made by Lumb, who has become a frequent critic in recent months.
"Mr. Lumb's comments are an attempt to elevate his preferred candidate in the Republican Primary for Mayor. The Duval GOP will remain neutral in primaries. The expenses in question were used to elect our Republican nominee, Sheriff TK Waters, over Democrat Lakesha Burton. We look forward to electing more of our Republican nominees this spring — no matter who they might be."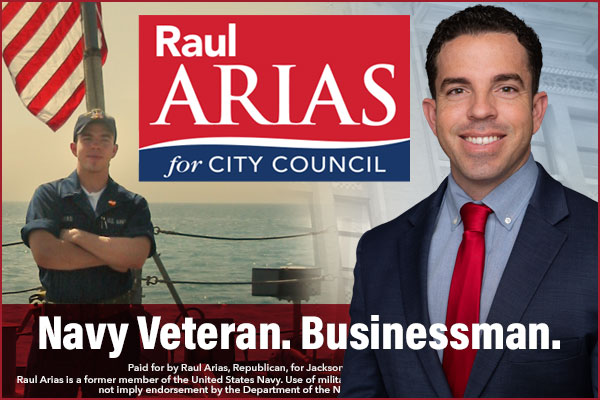 Guard gigs
Valentine's Day isn't just for lovers; it's also for employment opportunities.
In St. Johns County, the Florida Department of Corrections will host a job fair Feb. 14, with the goal of filling ongoing vacancies. The CareerSource NEFL St. Johns County Career Center will host that event at its location on SR-16 in Westgate Plaza.
The SJC job fair is the latest attempt by FDOC to address a shortfall in labor that has led the department to use National Guard troops as a short-term fill in many facilities. The continued crisis led Gov. DeSantis to increase funding for prison guard pay in the budget he rolled out last week, noting that even convenience store workers have made better money in the past than people in these challenging carceral posts.
"We're now being able to increase the starting pay for correctional officers to $23 an hour. When I became Governor, they couldn't hire them, because they could work at Wawa or some of these other places. So now we've made it a lot more competitive, and that will help with recruitment and retention."
The Governor's budget includes more than $107 million to boost the salaries of prison guards, with an increase of the minimum pay for Correctional Officers to $47,840.
Tweet, tweet:
Florida Department of Corrections is Hosting an In-Person Recruitment Event at CareerSource NEFL St. Johns County Career Center on February 14 from 10:00 am – 12:00 pm. Check flyer or view all events at https://t.co/YVDOgvAlXk@FL_Corrections @CareerSourceNEF @nefljobs pic.twitter.com/YjD2TyIiXk

— CareerSource NEFL (@CareerSourceNEF) February 2, 2023
Prison pushback
While state prisons are on a hiring spree, activists are raising concerns to the Joe Biden administration over a lockup in Baker County.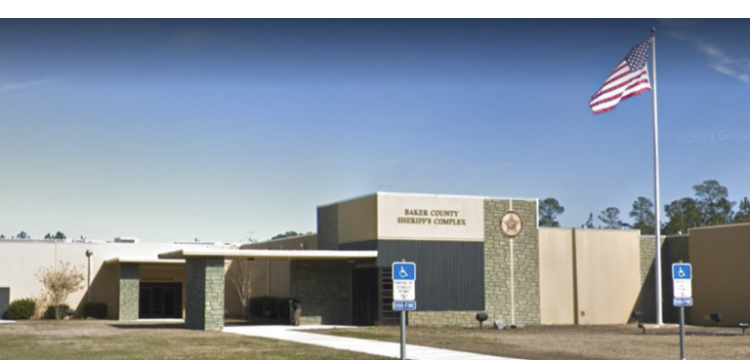 A total of 69 groups signed a letter to the Biden administration to end the contract operating Baker County Detention Center. The MacClenny penitentiary is accused of unsafe conditions and abuse, and the groups want a termination of the deal in place since 2009 between the Baker County Sheriff's Office and the federal Immigration and Customs Enforcement.
"The abuses at Baker County Detention Center are pervasive, long-standing, and systemic. There is ample evidence showing gross medical neglect, abusive and discriminatory treatment, and inhumane living conditions that have been the subject of hundreds of complaints over the years," said Katie Blankenship, deputy legal director at the ACLU of Florida. "It is clear that Baker County Sheriff's Office is incapable of humanely and lawfully housing immigrants in ICE detention. ICE is aware of many urgent issues at this facility, and it's their responsibility to take action and terminate its contract with Baker."
"ICE and the Baker County Sheriff's Office have proved unable and unwilling to address the ongoing abuses at Baker," said Andrea Jacoski, director of the Detention Program at Americans for Immigrant Justice. "Baker contracts with Armor Healthcare Correctional Services, the same medical provider that the federal government found wholly inadequate last year, resulting in the end of ICE detaining immigrants at the Glades County Detention Center. The medical neglect at Baker is in many ways worse, and ICE has failed to oversee that its subcontractors — the Baker County Sheriff's Office and Armor Healthcare — comply with ICE's Performance-Based National Detention Standards. The only way to protect people from further harm is for ICE to immediately release those detained at Baker and terminate its contract with Baker County."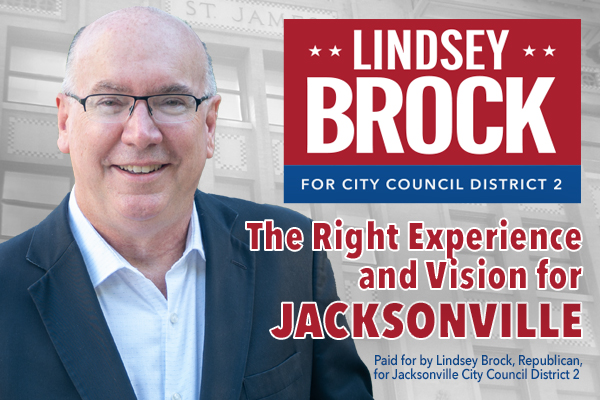 Future shock
What will Downtown look like in 2025? A cynic would say that it pretty much will look like it does now, but city planners luckily have more expansive visions.
To that end, the city's Downtown Investment Authority and Department of Parks, Recreation and Community Services, along with Build Up Downtown, the Jessie Ball duPont Fund and Riverfront Parks Now, will host a free community event called "Riverfront 2025: A Look Ahead."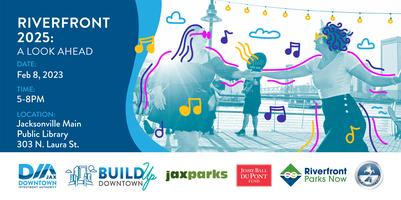 The Wednesday evening event, to be held at the main public library location on Laura Street, will explore the "major transformation" coming to Jacksonville's downtown, which of course has been promised for some years or decades now.
"Various projects are underway to create a vibrant Riverfront destination inclusive of world-class parks, mixed-use developments and infrastructure enhancements that will maximize public access, reconnect the community to our river and create an iconic Riverfront for all," asserts BuildUp Jacksonville on the sign-up page.
Advance registration is encouraged, but walk-up traffic will be accommodated on a "first come, first served" basis. Can't make it? Don't worry. The event will be available online, as long as interested parties sign up beforehand.
Sky high
Prison positions aren't the only spots open in governmental employment. College students looking for internship opportunities are encouraged to apply for positions with the Jacksonville Aviation Authority this week.
Time is running short, however. The deadline to apply is midnight Feb. 15.
The JAA currently employs 270 people, and the positions vary, including everything from equipment maintenance to accounting and business development. And these internships can lead to sustainable careers.
"Wherever JAA employees work, hard work, excellence and ingenuity is rewarded, and diversity is actively promoted. JAA offers growth opportunities, a pleasant working atmosphere and competitive salaries and benefits," asserts the JAA jobs page.
To find out more information on these internships, call the JAA job line: 904-741-3564.
Resilience reboot
The city of Jacksonville is finishing out Lenny Curry's terms in office by taking a closer look at resilience issues than previously, and the city's Chief Resilience Officer will begin her listening tour this week.
Anne Coglianese will be at the Legends Center on Soutel starting at 6 p.m. Thursday to hear the concerns of locals, while offering insights into the city's own strategy to residents and stakeholders alike.
The Legends Center confab will be the first of three such meetings scheduled, and those in Northwest Jacksonville are keenly aware of the city's slow rollout of strategies to deal with climate change, especially given a lack of investment over decades in the area. These are so well-known they are referred to often as the "broken promises of Consolidation."
Though the mayor's office took criticism for its first-term decision to leave the Rockefeller Foundation's "100 Resilient Cities" program, flooding during Hurricane Irma seems to have brought the issue home for City Hall.
While it is uncertain what the next mayor will do on this front, the Curry administration seems set on leaving a successor with a path forward, at least conceptually, and Coglianese has been central to that strategy.
Tweet, tweet:
Looking forward to the chance to interact with Jax residents about the future of our city! Come out and join us at one of the three upcoming public meetings! https://t.co/2J2Jv3fLPc

— Anne Coglianese (@A_Coglianese) February 7, 2023
Road work
It would be polite to call what's going on among the interstates in downtown Jacksonville a complicated mess, but that mess is part of the process in improving traffic in the area.
So goes the work for the Florida Department of Transportation (FDOT), which held two webinars last week on the project addressing I-95 from I-10 to Beaver Street. Analyses show implementing the proposed changes would reduce crashes in the overall I-95 corridor by 9%, and by 15% in main travel lanes.
It's not official yet, but the project's momentum thus far suggests approval will come following the public comment period.
The project would add up to two 12-foot travel lanes in each direction on I-95. That would include deck replacement and rehabilitation for the 68-year-old Myrtle Avenue Bridge.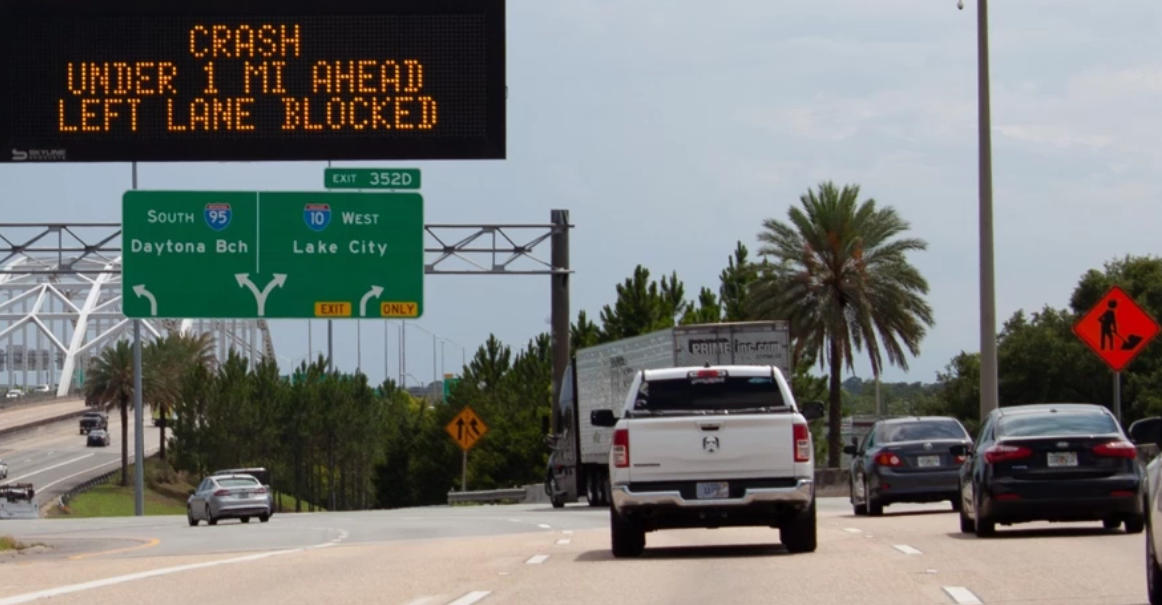 "Based on recent inspections, the existing bridge is in need of rehabilitation," according to the FDOT presentation. "The proposed alternative would replace the Myrtle Avenue Bridge deck and rehabilitate the overhead span and supporting structure. The proposed structural improvements will retain the original features of the steel arch truss."
A new bridge is in the works to connect an access ramp from Beaver Street to I-95, as well.
The interstate was last widened in 1999 and hasn't undergone any major capacity improvements since then.
Duval County's population grew from 779,000 to 957,000 over 20 years, with a projection of 1.16 million by 2045. Without changes, the "entire segment of I-95 within the study limits will operate at a level of service F during peak hours by 2045," according to FDOT. An F is, of course, considered failing. The project area currently serves around 147,000 vehicles a day at a level of service between a D and an F.
"This improvement would also eliminate the left hand entrance ramp from Beaver to I-95 southbound, as a safety enhancement," according to the FDOT presentation. "This new roundabout would improve the Beaver Street access to I-95 southbound and I-95 northbound."
The project is pegged at around $194 million.
Time to act
A previously unscheduled appearance before the Atlantic States Marine Fisheries Council (ASMFC) gave the opportunity for NOAA Fisheries Assistant Administrator Janet Coit to advocate for the necessity of adapting to new lobster and crab trapping gear to save both North Atlantic right whales and the lobster industry.
"The lobster sector is incredibly important to our nation, to the economy of Maine and other states, and I know we're all here wanting it to be sustainable, and continue to be an important industry going forward," Coit said.
"We also, I think, are all committed in wanting to conserve and restore threatened and endangered species. The endangered North Atlantic right whale is really on the brink, so preventing its decline and conserving North Atlantic right whales — that's a tall task."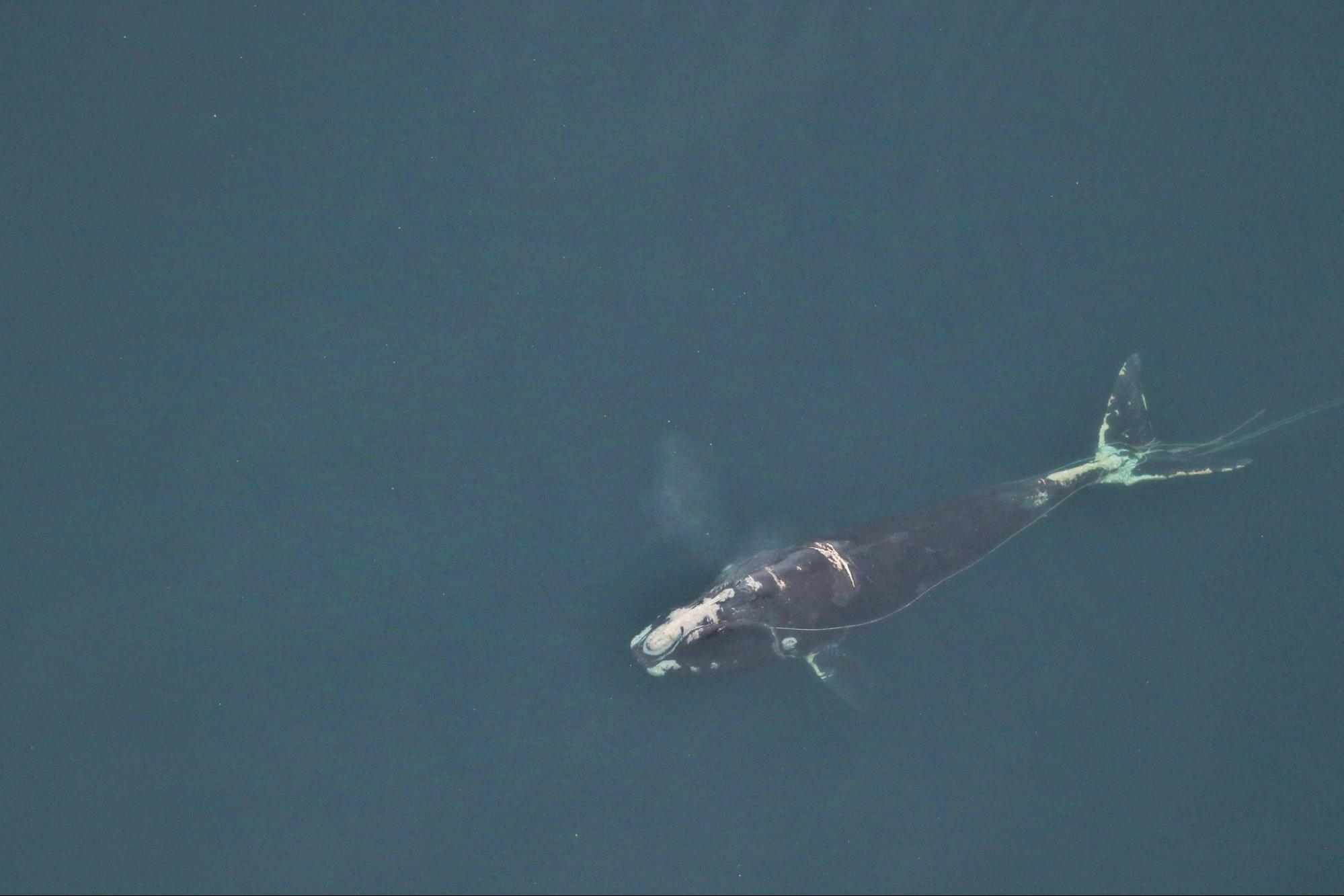 There are around 340 North Atlantic right whales in existence, with fewer than 70 calving females. The whales calve off the coasts of Northeast Florida and Southeast Georgia between November and April before returning to waters off New England and Canada.
A deal cut by Maine legislators in a recent congressional spending bill delayed new right whale protections for six years, so the agency is looking to have its new rules set up and ready to go when that period expires. In the meantime, there's options open to expand on-demand fishing gear so there are fewer large ropes suspended in the water.
The bill distributed $26 million to ASMFC for ropeless, on-demand gear, along with monitoring and cost recovery.
"Primarily, what I'm anticipating is that we're working on all of the antecedent steps to having ropeless gear available so that it can be used in the closed areas," Coit said.
That's in addition to another $20 million set aside in the legislation.
"We can work with the National Fish and Wildlife Foundation, an entity that is a partner to NOAA and can attract and leverage other funding, or we can do our own … program," Coit said. "But whatever we do, Congress has let us know they would also like to see that funding go primarily for on-demand, or ropeless, gear."
This is a historic moment for right whale conservation, she said — a time in which to speed up efforts and adapt to modern technologies.
Coit spoke to the American Lobster Management Board, part of the ASMFC, but one without representation from Florida or Georgia since the Board is ostensibly concerned with New England-area lobster and not right whales.
FWC back in Jax
The Florida Fish and Wildlife Conservation Commission has work to do and is set to come back to Jacksonville for Commission meetings Feb. 21 and 22. The public has multiple points in which to comment.
Commissioners are set to act on the first day on a final rule expanding hunting access in 35 areas and prohibiting vehicle access to the Babcock Webb Wildlife Management Area during raccoon and opossum season and non-hunting periods. The rule would also set up a 3,245-acre WMA at Garcon Point in Santa Rosa County, and a 1,865-acre unit in Okeechobee County for the Everglades Headwaters National Wildlife Refuge.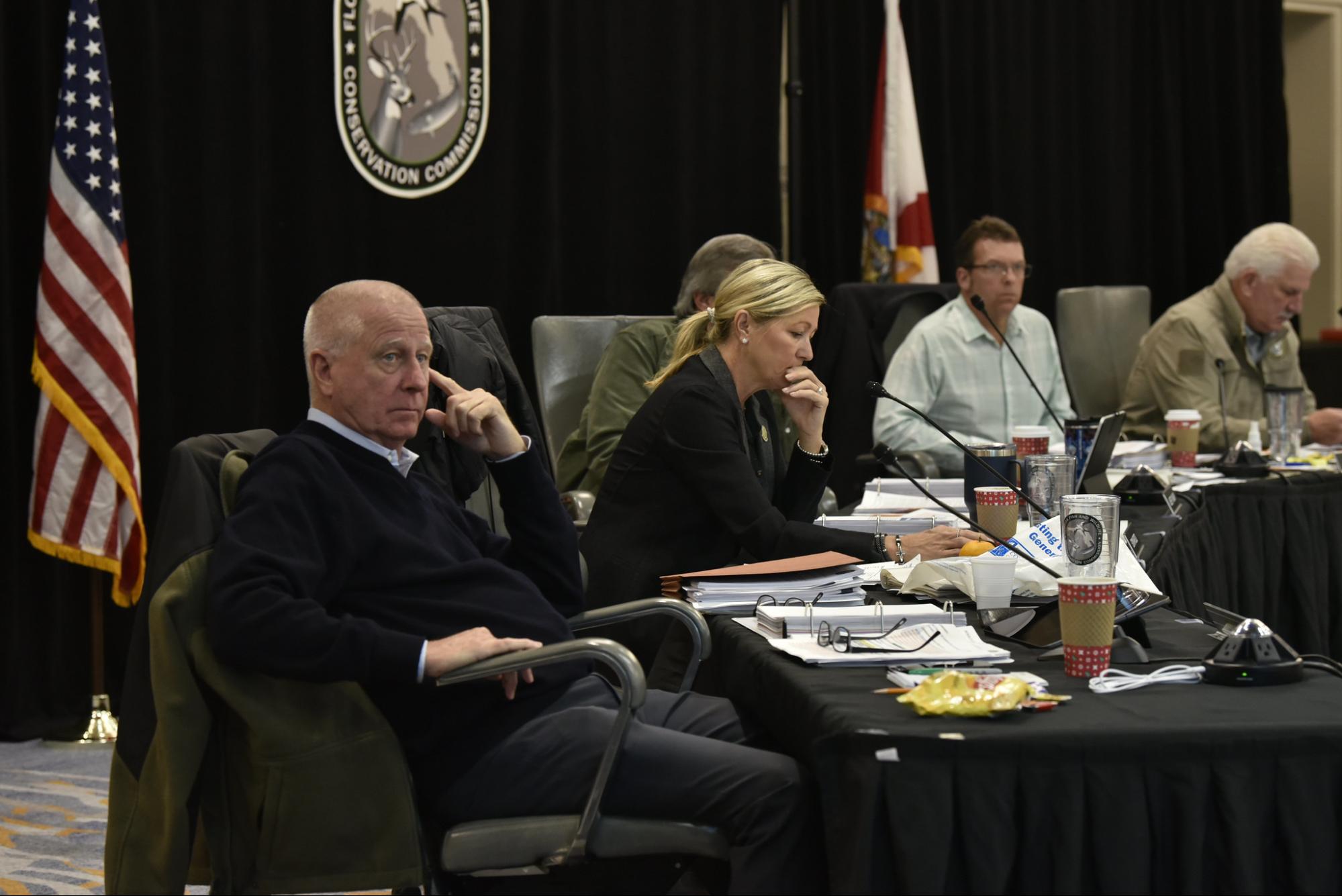 The Board will also hear the proposed rule to deal with seabird entanglements at Skyway Fishing Pier State Park in St. Petersburg.
On Feb. 22, the Board will act on gear requirements to improve the survival of reef fish and adopt rules to be consistent with pending federal action on red porgy, snowy grouper, and blueline tilefish.
The meetings begin at 8:30 a.m. at the Marriott Jacksonville at 4670 Salisbury Road.