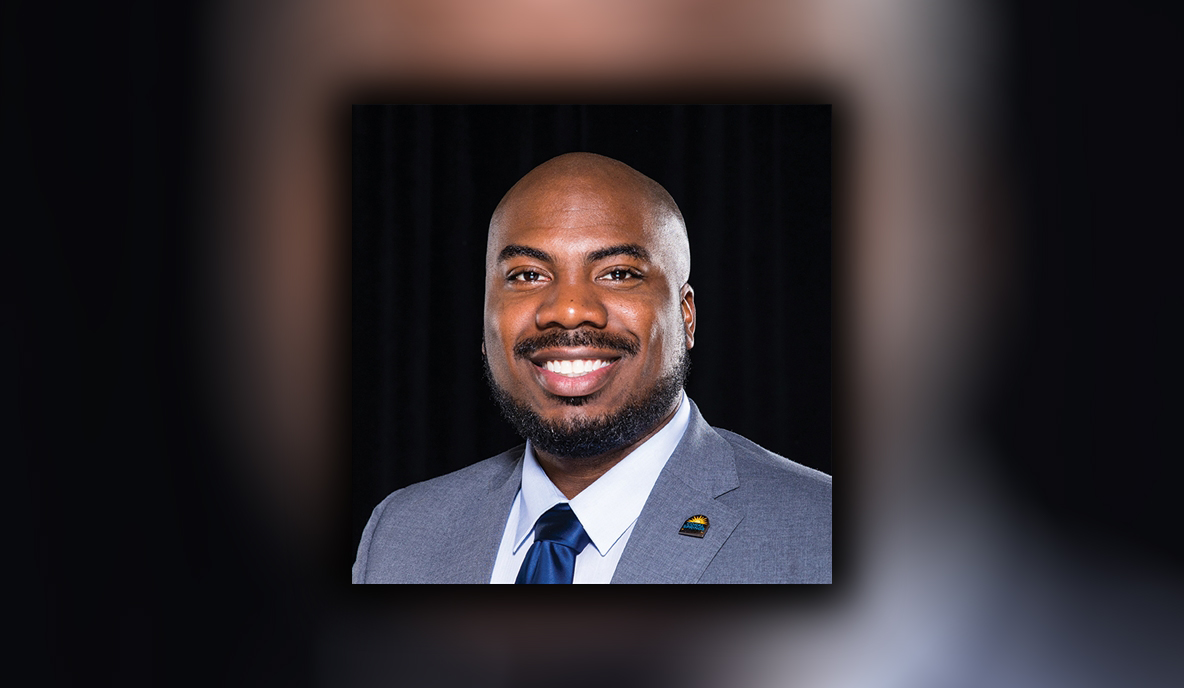 We all have the responsibility to protect our children, and I am committed to making sure they can grow up free from fear of gun violence. 
Five years ago, the Marjory Stoneman Douglas High School shooting shocked our community to its very core.
On Feb. 14, a day that should have been full of love and celebration, instead brought shock and horror; 17 innocent lives were taken at Marjory Stoneman Douglas High School in Parkland — just 4 miles from the city I call home. It serves as a painful reminder that gun violence takes too many innocent lives in this country every day.
Five years have passed since the tragedy at Marjory Stoneman Douglas High School and in that time, gun violence has become a greater epidemic. Schools are no longer safe havens for children to simply learn and grow — they now must worry about their safety from gun-related incidents. As a former high school teacher, I understand the real and daily fear and suffering faced by students, parents and teachers alike due to gun violence.
As a City Commissioner for Coral Springs, I've seen firsthand how gun violence affects our children and their families. We must take action to ensure that nothing like this ever happens again. That's why gun reform and promoting gun safety is so important – it saves countless lives and builds safer communities.
We have an opportunity to enact meaningful gun policies that protect our children and keep them safe in school and outside of it. This includes initiatives such as universal background checks, red flag laws, and age restrictions on gun purchases. Bipartisan support of gun reform is growing, and together we can make a difference.
In addition to state legislation, we need our city leaders to work together to enact gun control measures in our city without state interference. But gun reform isn't only about stopping bad guys with guns; it's also about ensuring that the infrastructure is in place to respond quickly when incidents occur. That's why I believe it is time for Broward County to pass local legislation to improve their 911 dispatch system. Because of the Broward County 911 dispatch malfunctions, the Coral Springs Police Department was the first to have a coordinated plan to provide help at the scene at Marjory Stoneman Douglas High School five years ago today.
Due to the high-performing dispatch system employed by Coral Springs, other municipalities have joined our dispatch system to provide the necessary emergency response to help people during a critical time. We have created a regional system in effect; however, Broward County continues to lag behind Coral Springs' dispatch system, causing confusion and unanswered 911 calls. This can no longer continue.
We have an obligation as public servants to ensure that every call for help is answered with urgency and care–especially those involving children. With an improved emergency response system, we can ensure that law enforcement is able to respond quickly and efficiently to life-threatening emergencies.
Municipalities across Florida must do its part to help prevent gun violence by implementing stronger gun control measures, but we must also invest in better emergency response systems. I believe it's time for our city to act on both fronts and make sure our children are safe from gun violence.  It's time for us to act now and pass ordinances that will protect the lives of all Coral Springs residents, regardless of age or gun safety level. We have an obligation to keep our children safe, and this is a step in the right direction.
The gun reform policy measures implemented since then have been inadequate in ensuring the safety of our children. This isn't just about Coral Springs, it's about making sure all 911 systems are improved to a point where and if a critical situation arises, first responders will be able to quickly render aid and prevent the next tragedy.
Our goal is to ensure that gun violence and all threats are reported quickly and accurately, with emergency responders able to respond swiftly and appropriately. This measure will help us better protect our communities from gun violence and provide a more secure environment for our children.
Let us honor those who were lost five years ago by continuing the fight for gun reform, so we never have to experience a similar tragedy again.
On the fifth anniversary of the Marjory Stoneman Douglas High School shooting, I'm reminded of how gun violence has forever changed our community. As a former teacher and the father to two little girls, I take this tragedy very personally and am committed to enacting meaningful gun safety legislation at all levels.
We must remember the victims of gun violence and their families. We have to ensure that their legacy lives on through meaningful gun reform policy. It's time to take action and make sure this never happens again in our communities. Let's work together to create safer environments where our children can learn and grow without fear of gun violence. It is my hope that this anniversary can be remembered not only for its tragic loss of life but also for the action we take to create meaningful gun reform policy measures; such as improving our 911 dispatch system, which will make a difference in protecting our children now and in the future.  As your City Commissioner and former teacher, I stand ready to lead the charge on gun safety and ensure that gun violence is prevented in our community. We all have the responsibility to protect our children, and I am committed to making sure they can grow up free from fear of gun violence.
___
Joshua Simmons is Vice Mayor of the City of Coral Springs.
First elected in 2018, Commissioner Joshua Simmons has dedicated his years in public service to engaging Coral Springs residents, improving our parks, supporting our local businesses and expanding city services. After making history as the first Black Commissioner ever elected in Coral Springs, he's been an instrumental voice for the Black community in Coral Springs and earned recognition as a Home Rule Hero for his work empowering local government.
Simmons has always held service as his highest priority, and he intends to continue working to ensure Coral Springs still is a great and safe community for people of all ages, races, and religious backgrounds.