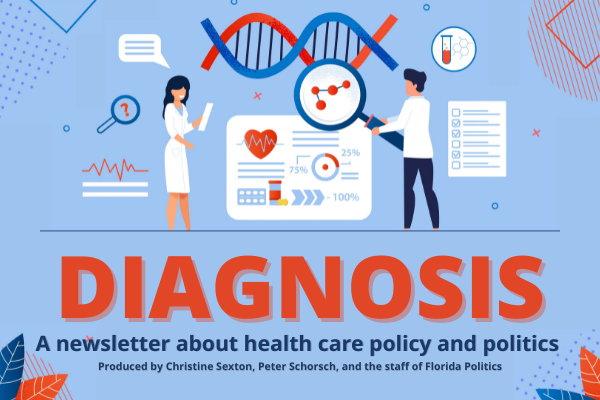 It's time again to check the pulse — of Florida's health care policy and politics.
Welcome back to Diagnosis, a vertical that focuses on the crossroads of health care policy and politics.
— Screen time —
Stay focused. Don't get distracted.
Two committees in the Florida House are featuring testimony Thursday from Nicholas Kardaras, a well-known psychologist and addiction expert who has warned that "digital addiction" can be more challenging to treat than addiction to serious drugs such as heroin.
Kardaras is the author of the books "Glow Kids: How Screen Addiction Is Hijacking Our Kids" and "How to Break the Trance" and has been featured on numerous national television programs.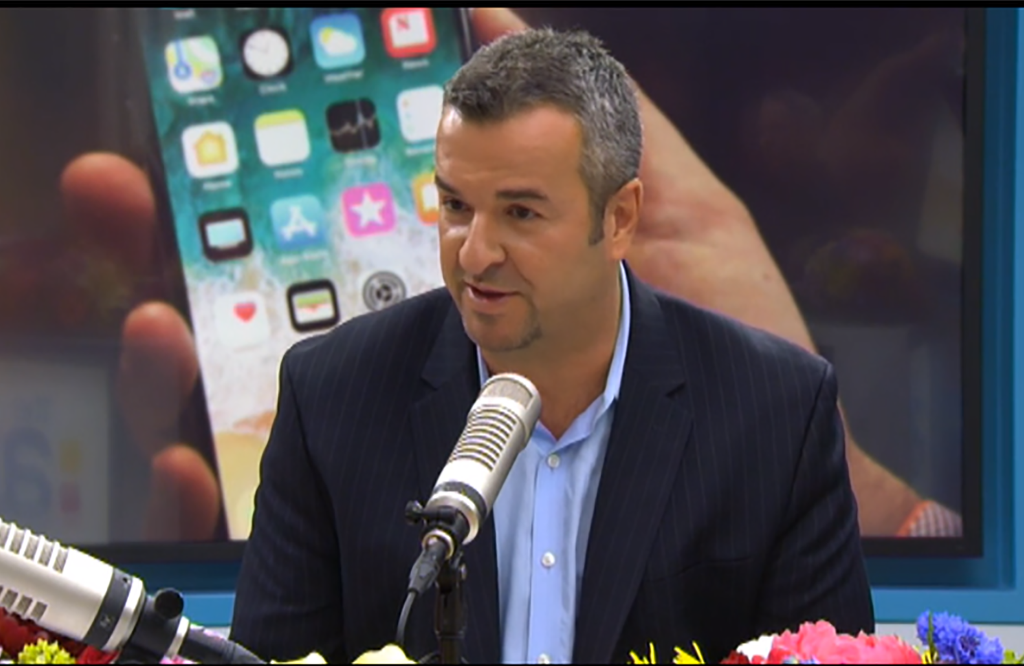 Kardaras, who is also the CEO and Chief Clinical Officer of Maui Recovery in Hawaii and Omega Recovery in Austin, is scheduled to make presentations to both the House Health & Human Services Committee and the Education & Employment Committee.
The presence of Kardaras is likely a strong signal that the House may pursue some type of legislation during the upcoming Session that's aimed at the use of smartphones and digital technology by children.
"This is a problem. I don't think it's a partisan issue, I think whether you are a Republican or a conservative, I don't think anyone disagrees with the problem. So, what do we do about it?" Rep. Randy Fine, Chair of the House Health & Human Services Committee told Florida Politics.
Fine did not guarantee there would be legislation but did say he thinks the state should take steps to reduce the effect of screen time on kids.
"Phones should be highly restricted in school," he said.
His comments reflect those made by Gov. Ron DeSantis, who previously suggested that the state may ban public school students from having access to their phones while they are in class.
Last week, a Senate committee advanced SB 52, which would require schools to provide safety instruction on the use of social media as well as ban students from being able to access social media platforms if they are using school-operated internet. A House companion bill (HB 379) has been filed but has not yet been heard in committee.
While Fine maintains most lawmakers believe screen time is an issue for children, he said that the goal is to educate members on all the issues excessive screen time causes.
"I think everyone may not have seen the statistics and read this guy's book, but I think everyone feels like it's a problem. I think this is an opportunity for everyone to get more educated," Fine said.
I welcome your feedback, questions and especially your tips. You can email me at [email protected] or call me at 850-251-2317.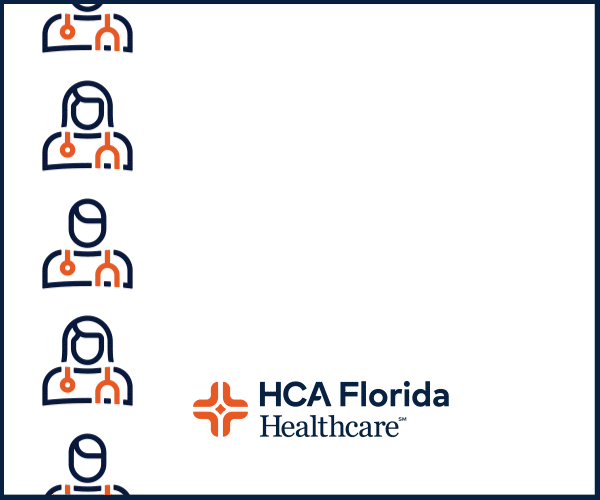 — What's Fine's priority? —
Fine held a two-hour meeting on the nuances of pharmacy benefit managers (PBMs) earlier this month but said that regulating PBMs is not his top priority for the upcoming Legislative Session.
So, what is the most important issue for Fine, who recently announced he is making a run for the Florida Senate?
DeSantis has used his broad administrative powers to expand Medicaid rules to ban the safety net program from covering gender-affirming and gender-confirming care from being reimbursed, regardless of whether the care is being provided to a minor or an adult.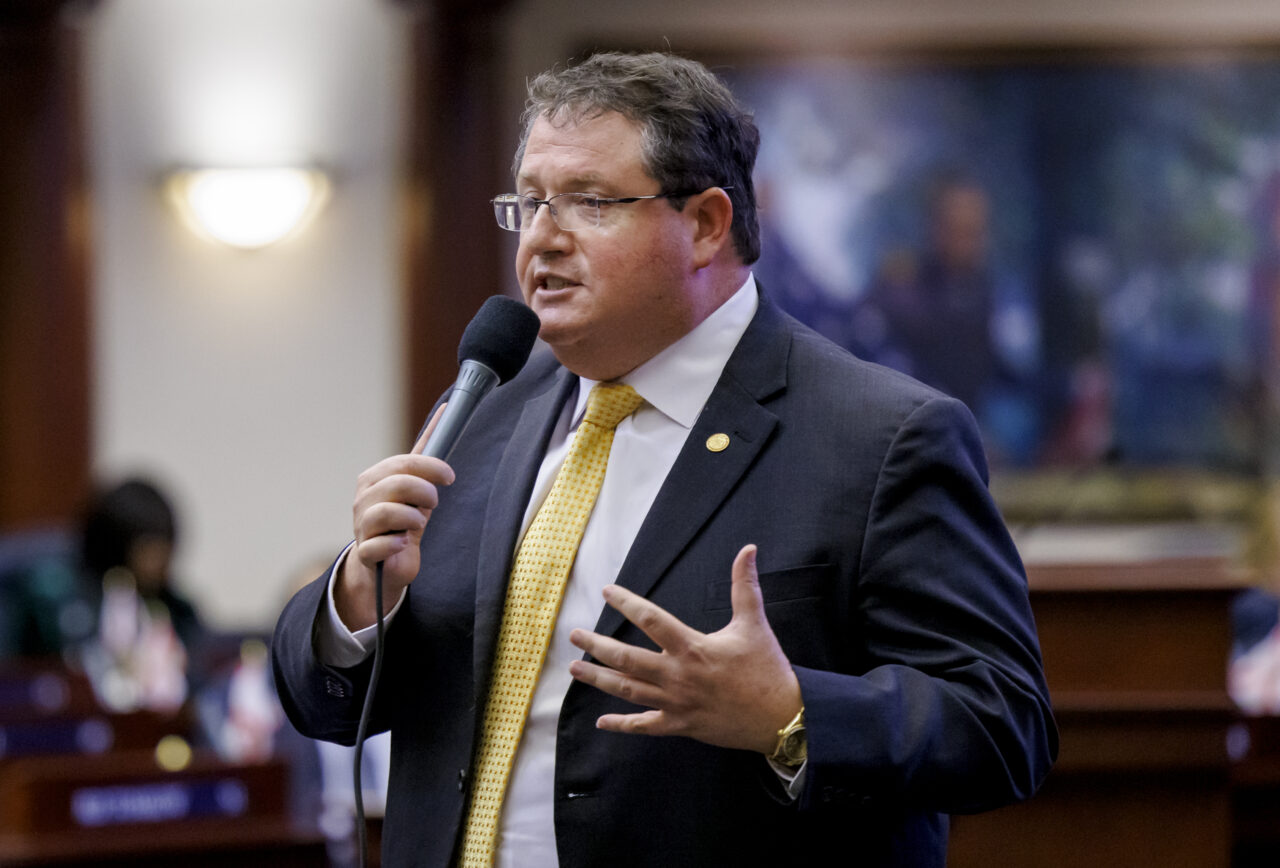 The ban currently is being challenged in federal court.
State Surgeon General Joseph Ladapo petitioned members of the Florida Board of Medicine and Board of Osteopathic Medicine asking them to alter their standard of care rules to prevent minors from receiving gender-affirming care. A public meeting was held on the proposed changes last Friday.
DeSantis was able to essentially quash the provision of gender-affirming care outside of the legislative process.
But Fine wants lawmakers to also have a crack at the issue. To that end, he has scheduled a meeting on gender dysphoria and minors for Feb. 21. It starts at 1 p.m.
"It's one thing for medical boards to do it. It's another thing for the law to be changed," Fine said.
— Importation not on list —
The Joe Biden administration is testing three alternative ways to reduce pharmaceutical costs for Medicare and Medicaid. Canadian drug importation, an approach DeSantis supports, didn't make the list.
Biden issued an executive order directing Department of Health and Human Services Secretary Xavier Becerra to submit a report on ways the government could drive down prescription drug costs and to consider selecting for testing by the Centers for Medicare & Medicaid Services' (CMS) Center for Medicare and Medicaid Innovation (the Innovation Center). The Innovation Center tests innovative payment and service delivery models designed to reduce program expenditures while preserving or enhancing the quality of care offered to its beneficiaries.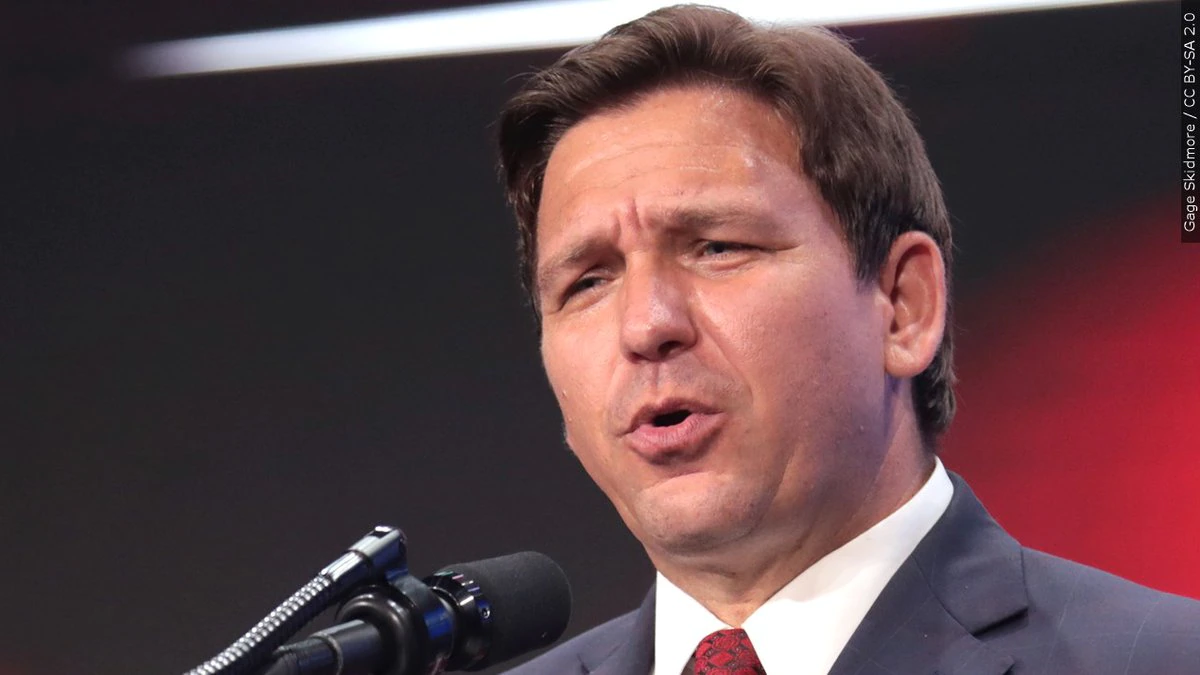 Experts within CMS and other federal agencies worked with manufacturers; payers and PBMs; independent consultants; academic research institutions; hospital systems; provider groups; and data vendors to develop the list.
—The Medicare $2 Drug List, or the Medicare High-Value Drug List Model: Part D plans would be encouraged to offer a low, fixed copayment across all cost-sharing phases of the Part D drug benefit for a standardized Medicare list of generic drugs that treat chronic conditions. Patients picking plans that take part in the Model will have more certainty that their out-of-pocket costs for these generic drugs will be capped at a maximum of $2 per month per drug.
—The Cell and Gene Therapy Access Model: Cell and Gene Therapies are an emerging area of new drug development that holds significant potential, but these therapies can cost upward of $1 million. Under this model, state Medicaid agencies would assign CMS to coordinate and administer multistate, outcomes-based agreements with manufacturers for certain cell and gene therapies. As new therapies come to market, this will help Medicaid beneficiaries gain access to potentially life-changing, high-cost specialty drugs for illnesses like sickle cell disease and cancer.
—The Accelerating Clinical Evidence Model: Some drugs are approved before they have set up evidence of improvement in a clinical endpoint, which is called accelerated approval. CMS would develop payment methods for drugs approved under accelerated approval, in consultation with the FDA, to encourage timely confirmatory trial completion and improve access to post-market safety and efficacy data. This would reduce Medicare spending on drugs that have no confirmed clinical benefit.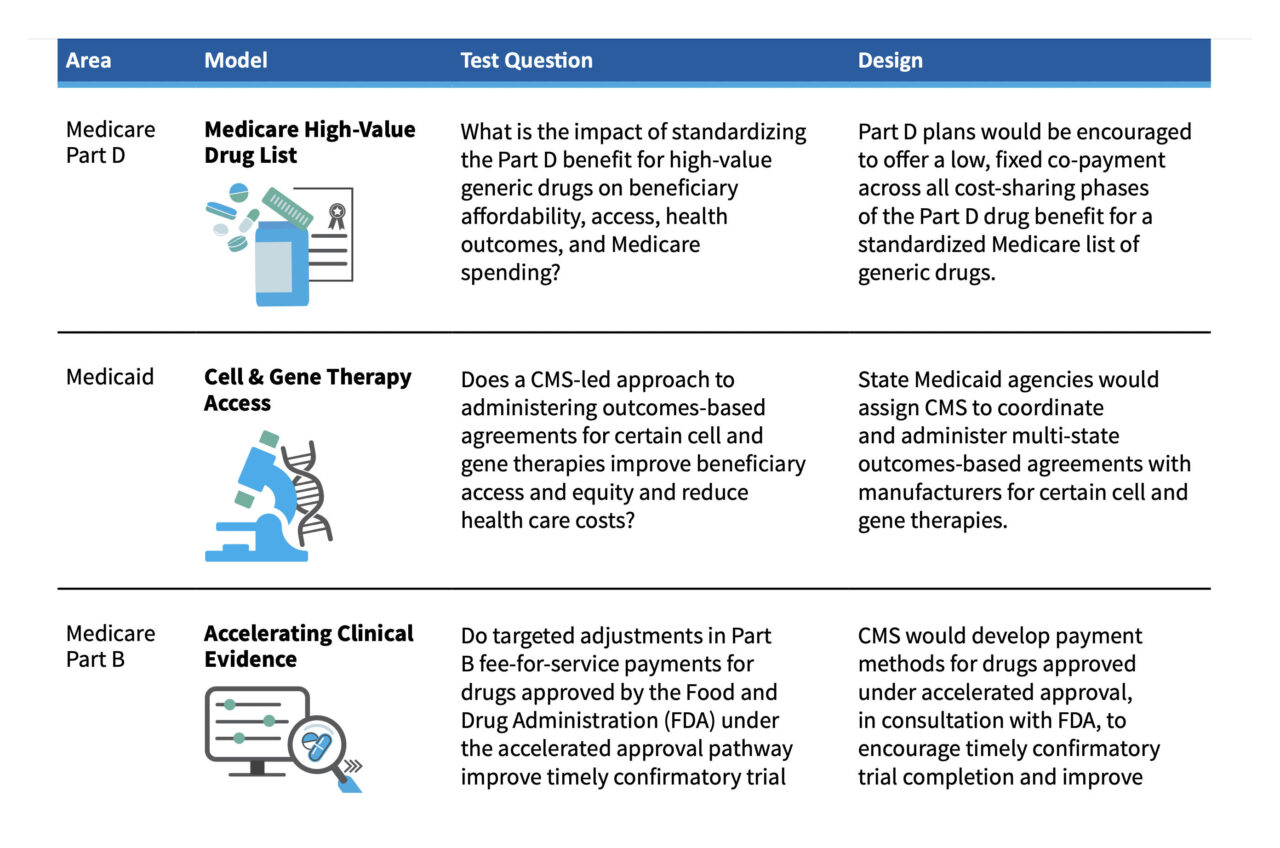 The changes were needed as part of Executive Order 14087 and are in addition to those in the Inflation Reduction Act. As part of the Inflation Reduction Act of 2022, for the first time in history, Medicare will be able to negotiate lower prescription drug prices for beneficiaries, and starting this year, drug companies that raise their prices faster than inflation will have to pay Medicare a rebate.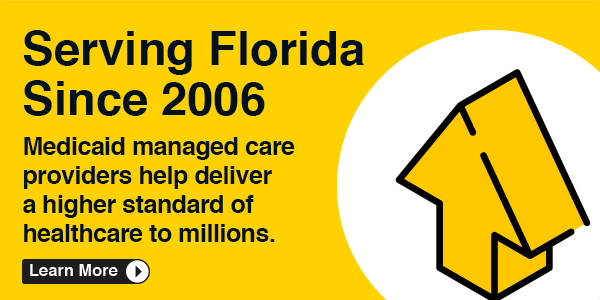 — Taking steps with step therapy —
For 20 years, Tampa psychiatrist Debra Barnett has been talking about the importance of properly treating mental health illnesses so people can thrive and work and contribute to society.
Her message hasn't always found support in Tallahassee, where lawmakers over the years have been loath to pass new mandates for health plans. But that's beginning to change.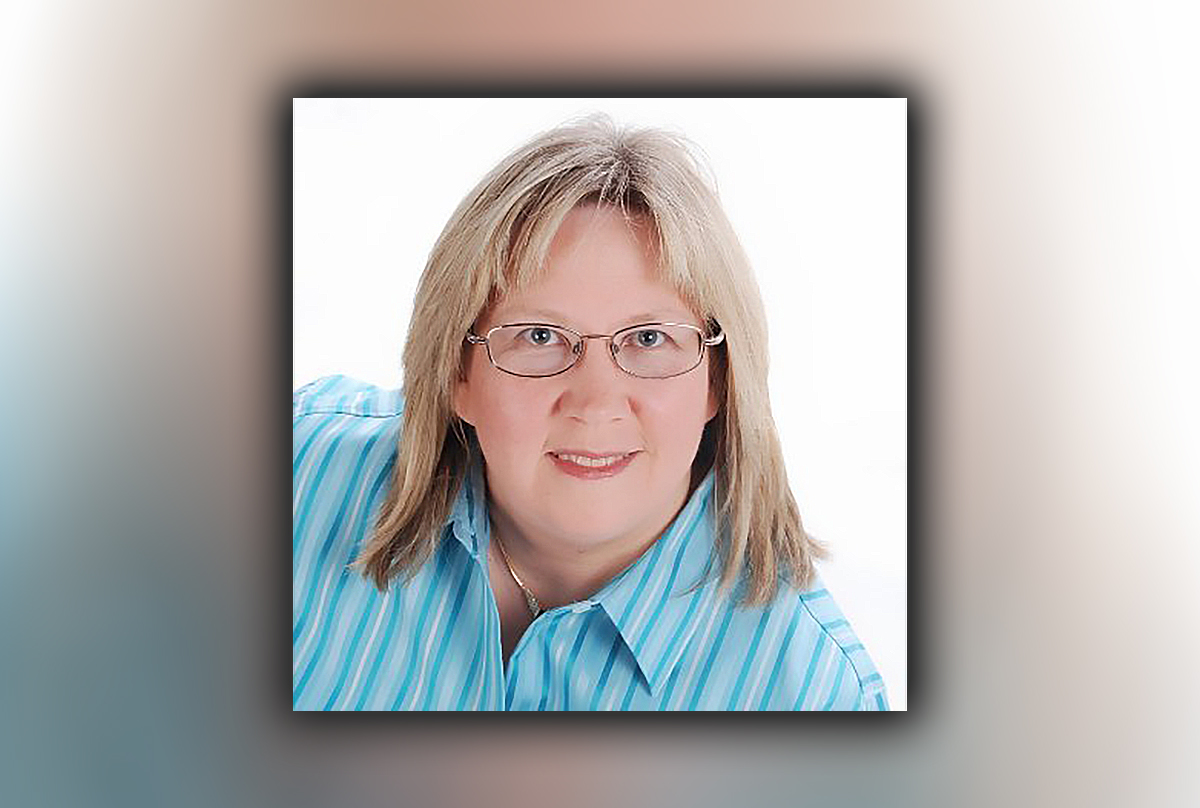 In 2022, the Legislature passed a law that requires Medicaid to allow recipients with schizophrenia to bypass step therapy — trying less expensive options before "stepping up" to drugs that cost more.
And now Barnett, who chairs the Florida Psychiatric Society Legislative Task Force, is asking the Legislature to build off the 2022 law and pass SB 112 and HB 183.
The identical bills would allow Medicaid beneficiaries with serious mental illness to bypass step therapy, or "fail first" procedures. The bill defines serious mental illness as "psychiatric disorders as bipolar disorders, including hypomanic, manic, depressive, and mixed-feature episodes; depression in childhood or adolescence; and major depressive disorders, including single and recurrent depressive episodes."
While the bill only applies to the state's Medicaid program, Barnett acknowledges that the changes would benefit all those with health care or health insurance coverage, not just those enrolled in the Medicaid program.
While the Legislature has been more willing to embrace making it easier to access mental health services and drugs, she acknowledges that it still is an uphill battle. So much so that the bills currently only apply to the state's Medicaid managed care plans and not to commercial health policies or policies sold in the state group insurance program.
"We are doing this a step at a time," she said, adding, "we can demonstrate there is some benefit from allowing this access. There are studies that indicate there is no huge cost savings that all the plans think they get. They think that because they see medication costs (as) being in a silo. But if you spend less money on medications, you don't see you are spending more money everywhere else, like medical care or hospitalizations. So, we are pulling off a piece at a time."
The Senate Health Policy Committee takes up SB 112 on Monday. At press time, records indicate that 16 people had registered to lobby on the House counterpart.
— Forget the boomers, it's the millennials —
A new analysis from UnitedHealthcare shows millennials with chronic medical conditions use the health care delivery system at a higher rate than those who are older — and younger — than them.
The analysis was based on a review of claims data from United Healthcare, UMR and Optum. Data was reviewed from 126,000 Health Action Council members. The Health Action Council is a nonprofit organization representing large employers.
Millennials with diabetes were 106% more likely to be hospitalized for diabetes-related issues than their Generation X counterparts. Likewise, millennials with high blood pressure were 55% more likely to visit the emergency department (ED) or urgent care center for treatment compared to their Gen X peers.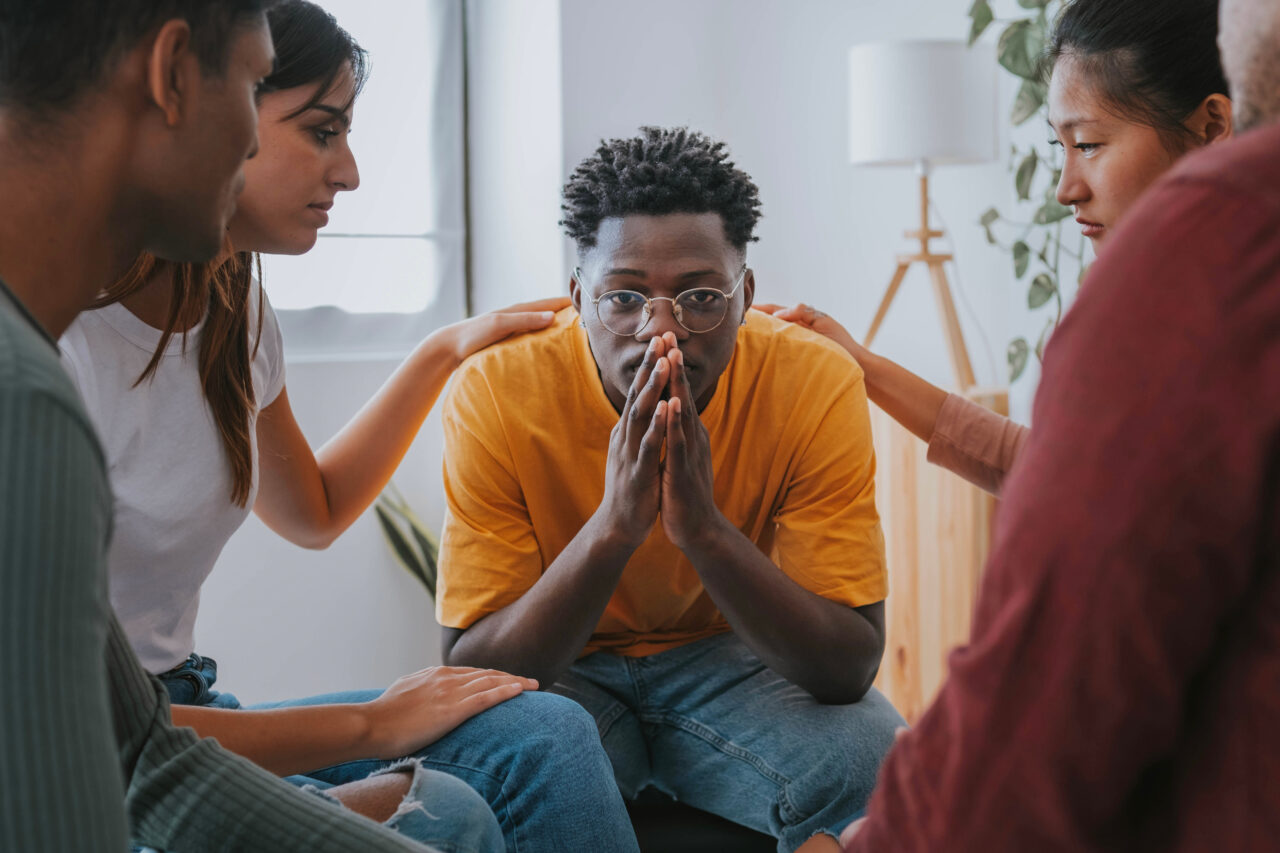 And while millennials have a lower incidence of obesity compared to the total population, they are 31% and 29% more likely to be treated in the ED or in an inpatient setting, respectively, compared to Gen X.
Generation Z includes those born between 1997 and 2012, millennials are those born between 1981 and 1996, Gen X includes those born between 1965 and 1980, and Baby Boomers are those born between 1946 and 1964. Those born between 1928 and 1945 are considered the Silent Generation.
While not a "chronic condition" the report shows that millennials' pregnancy per member, per month costs were $770, which is 14% higher than Gen Z and 1% higher than Gen X, driven by utilization.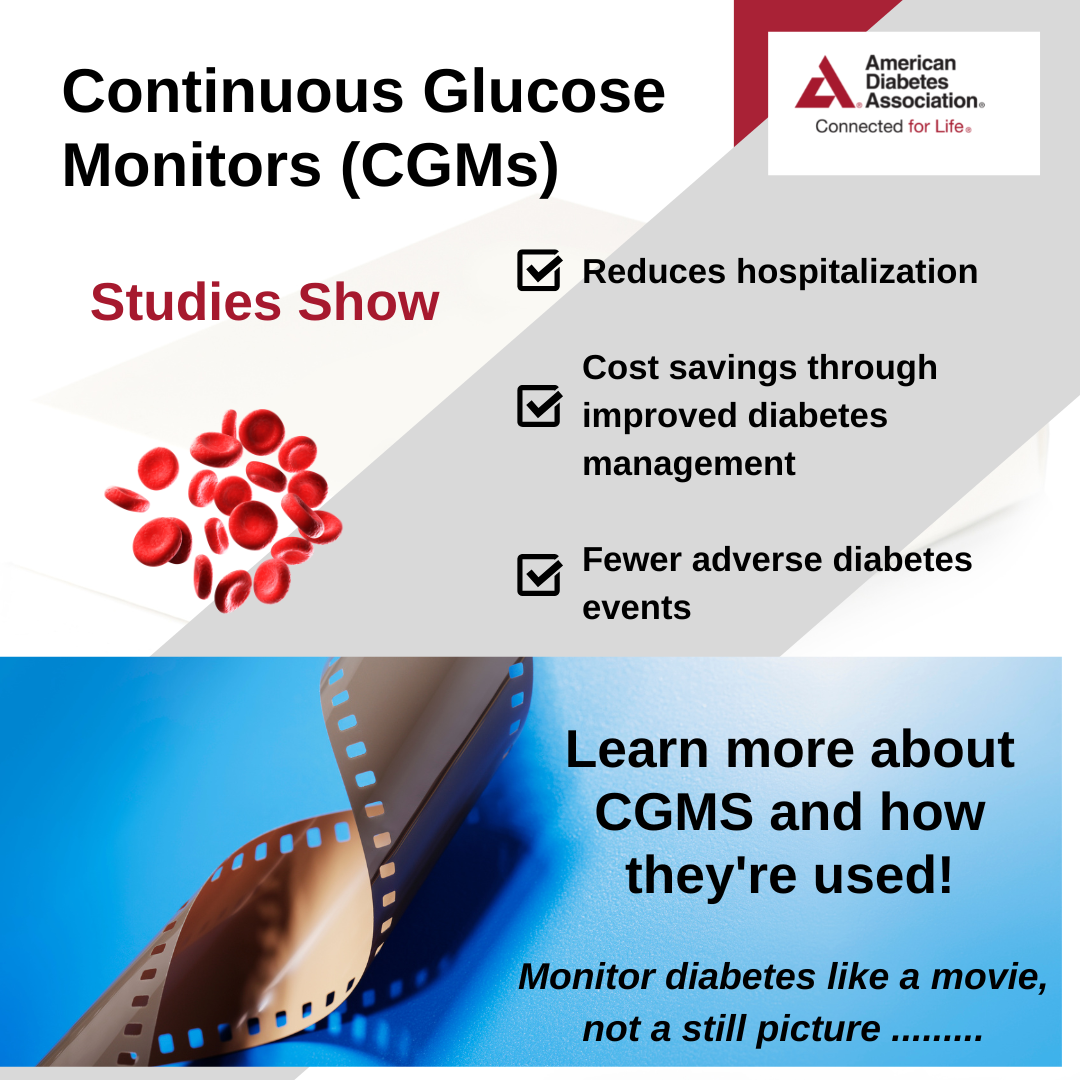 — Opportunity is calling —
Sunshine Health is awarding $100,000 in Community Connections Grants to charitable nonprofit organizations that support improved maternal health care efforts, the Medicaid managed care plan announced this week.
The Medicaid managed care plan, the largest in the state, announced it will award grants of up to $5,000 to qualified applicants throughout the state and in all 11 Medicaid managed care regions. Sunshine Health will award added grants in Orlando, Jacksonville, and Madison.
Grant applications are being accepted through 5 p.m. Feb. 26.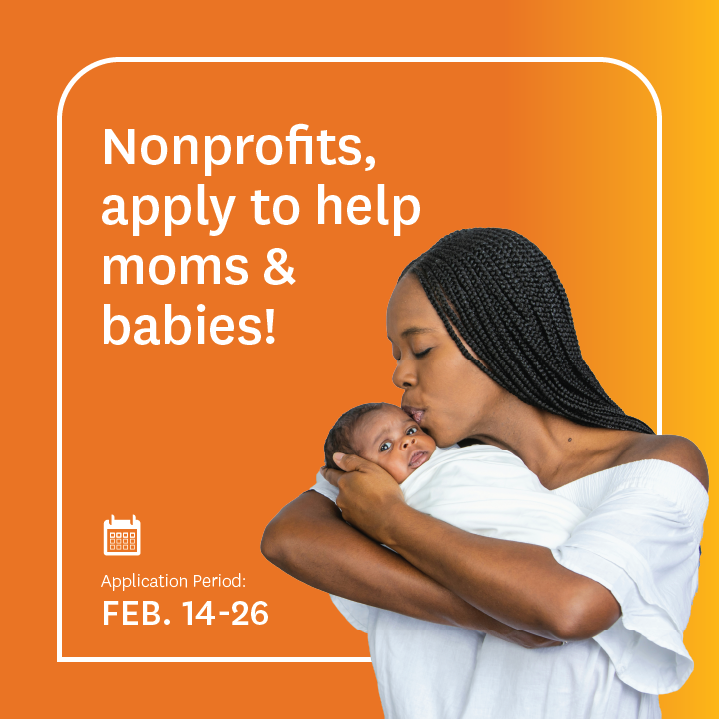 March of Dimes data show that one in nine babies born in Florida in 2021 were premature and one in 11 babies were of low birth weight. Sunshine Health's Community Connections Grants are aimed at providing needed pre- and postnatal services to improve these outcomes in the state of Florida.
"With these grants, it is our goal to ensure mothers have a wide range of services and resources available to them — from prenatal care and support to baby supplies, such as car seats, formula and diapers. Sunshine Health is working to ensure safe pregnancies and healthy babies for every Florida family," said Sunshine Health CEO Nathan Landsbaum.
— RULES —
The Department of Health Division of Environmental Health proposes amending Rule 64E-3.009 about continuing education courses for the radiologic professions to follow updated national standards. More here.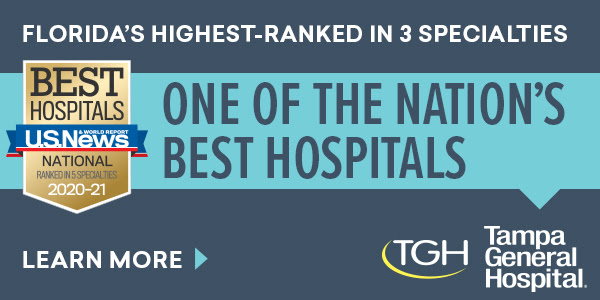 — ETC —
—AHCA gave tentative approval for The Lakes of Claremont to add an additional 40 community nursing home beds in Lake County. Additionally, the state gave tentative approval to Mercy Center OPCO in Lake County to add 15 new community nursing home beds through the de-licensure of 15 beds from the North Dade Nursing and Rehabilitation Center. The decisions are tentative and can be challenged to the state Division of Administrative Hearings. More here.
—Ten Florida cardiologists who practiced at Florida Cardiology have agreed to pay $2 million to the state of Florida to resolve allegations that they submitted inflated claims to the government and also billed while they were outside of the country. U.S. Attorney Roger B. Handberg announced the settlement. The state and federal governments intervened last year in a whistleblower lawsuit against the company and the physicians. The whistleblower suit was filed by Derrick Graham and Jesse Frauenhofer who will receive $420,000 of the settlement.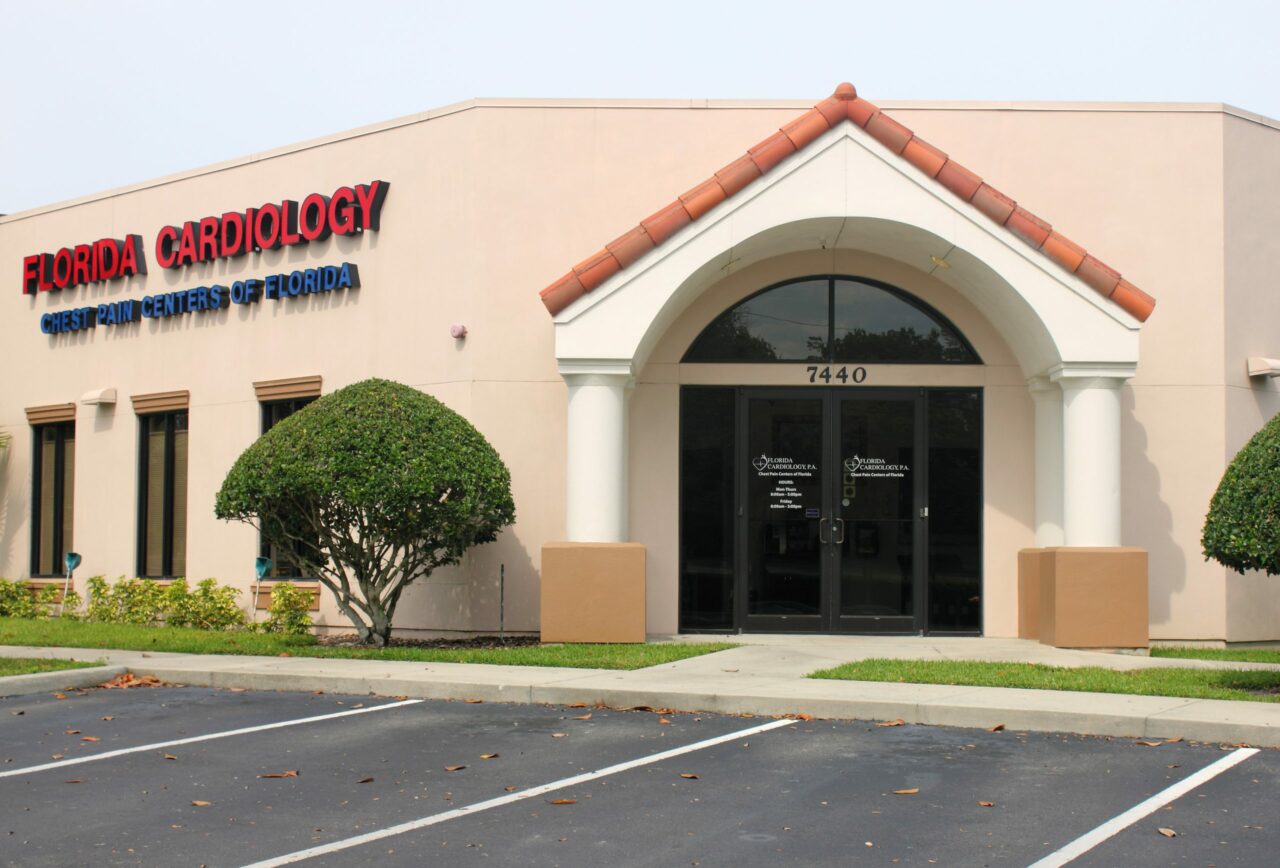 —The National Institutes of Health has identified a potential non-hormonal contraceptive that men could take shortly before sexual activity and have fertility restored the next day. Researchers gave male mice a compound that temporarily disables soluble adenylyl cyclase, the enzyme essential for activating a sperm cell's ability to swim and mature so that it can travel through the female reproductive tract and fertilize an egg. More here.
— LOBBYISTS —
—Jorge Chamizo of Floridian Partners has registered to lobby for Prime Therapeutics.
—Jorge Luis Conforme of Conforme Nappi PA has registered to lobby for SmileDirectClub.
—Michael Corcoran, Jacqueline Corcoran, Matt Blair, Samantha Sexton Greer, Bethany McAlister and Will Rodriguez of Corcoran Partners have registered to lobby for the Florida Alliance of Information and Referral Services and the Florida Academy of Dermatology.
—James Daughton, Douglas Bell, Leslie Dughi, Allison Liby-Schoonover, Aimee Diaz Lyon, Andrew Palmer and Karl Rasmussen of Metz Husband & Daughton have registered to lobby for the Coalition for Genetic Data Protection and the Family Initiative. Dughi and Lyon also registered to lobby for NAMI Jacksonville Florida and the Early Childhood Initiative Foundation.
—Mercer Fearington and Clark Smith of The Southern Group have registered to lobby for The Arc of Putnam County.
—Marty Fiorentino, Davis Bean, Shannan Boxold, Margo Klosterman, Joseph Mobley and Mark Pinto of The Fiorentino Group have registered to lobby for Othram.
—Mike Haridopolos has registered to lobby for the Florida Academy of Dermatology.
—Matthew Herndon and Natalie King of RSA Consulting have registered to lobby for the United Way of Florida.
—Will McKinley of PooleMcKinley has registered to lobby for Battelle Memorial Institute.
—Roy Miller has registered to lobby for the American Children's Campaign.
—Ramon Maury of Maury Management Group has registered to lobby for the Florida Society for Doctors of Oriental Medicine.
—Gabriela Navarro has registered to lobby for Lauren's Kids, the Miami Beach Community Health Center and Miami Jewish Health Systems.
—Gerard O'Rourke of Converge Public Strategies has registered to lobby for the Florida Bar/Workers' Compensation Section.
—Adrienne Ramcharan has registered to lobby for Physicians for Reproductive Health.
—Bill Rubin, Heather Turnbull and Zachary Hubbard of Rubin Turnbull & Associates have registered to lobby for the Association of Dental Support Organizations.
—Kelly Kibbey Smith of Dean Mead has registered to lobby for the Florida Ambulance Association.
—Christopher Snow of Snow Strategies has registered to lobby for Angels on Earth PPEC and Little Angels Pediatric Extended Care and Caring Hearts.
—Tracie Cascio Snow has registered to lobby for the Florida School for the Deaf and the Blind.
—Carlos Trujillo of Continental Strategy has registered to lobby for the Home Care Association of Florida.
—Abby Vail of Ballard Partners has registered to lobby for The Public Health Trust.
As always, H/T to Lobbytools.
— ROSTER —
—Thayra "Tye" Hausheer, was named to the AARP Florida Executive Council. The all-volunteer Executive Council works in partnership with the state director and other staff and volunteers to lead AARP's advocacy and programmatic efforts in the state.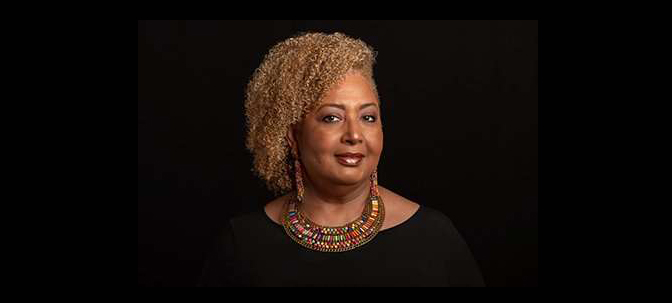 —Jennifer Bizon, Ph.D., Chair of the UF College of Medicine Department of Neuroscience and an expert in brain aging, has been appointed director of the Evelyn F. and William L. McKnight Brain Institute at the University of Florida.
DeSantis made seven appointments to the Medical Examiners Commission. The list:
—Michael Barnett, Palm Beach County Commissioner and an attorney for Shiner Law Group. He currently serves as the Chair of the Republican Party of Palm Beach County.
—Charles Cofer is the Public Defender for Florida's 4th Judicial Circuit Court, a former Duval County Judge and previously served as the Assistant Public Defender for the 4th Judicial Circuit.
—Amira Fox is the State Attorney for Florida's 20th Judicial Circuit Court and she previously served as the Chief Assistant and Deputy Chief Assistant with the 20th Circuit Court State Attorney's Office.
—Robert Johnson is the Sheriff of Santa Rosa County and a U.S. Air Force veteran.
—Robin Sheppard is the funeral director of Hardage-Giddens Funeral Homes.
—Dr. Joshua Stephany is the District 9 Medical Examiner, previously served as the president of the Florida Association of Medical Examiners and is a current Fellow of the National Association of Medical Examiners.
—Dr. Barbara Wolf is the District 5 Medical Examiner and District 24 Interim District Medical Examiner. She is a current Fellow of the National Association of Medical Examiners and a current member of the American Society for Clinical Pathology.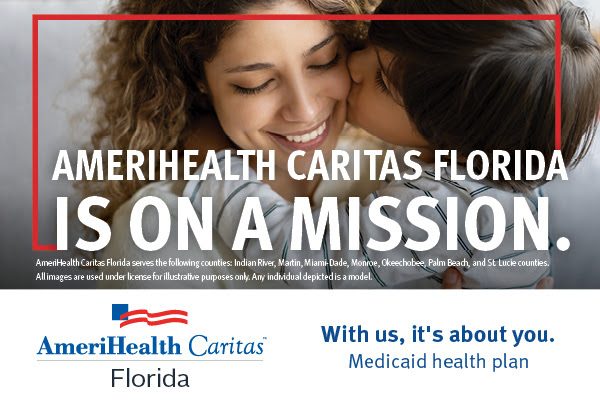 — ICYMI —
In case you missed them, here is a recap of other critical health care policy stories covered in Florida Politics this past week:
—Quiet spaces: The House Civil Justice Subcommittee unanimously advanced Rep. Ashley Gantt's bill (HB 87), which would require courthouses throughout Florida to have lactation spaces by Jan. 1, 2024." This legislation prioritizes the health and welfare of Florida working families and recognizes the health, economic impact and contribution of working mothers," Gantt said. "By providing breastfeeding mothers a clean and safe space, lactation rooms remove a barrier for women returning to the workplace."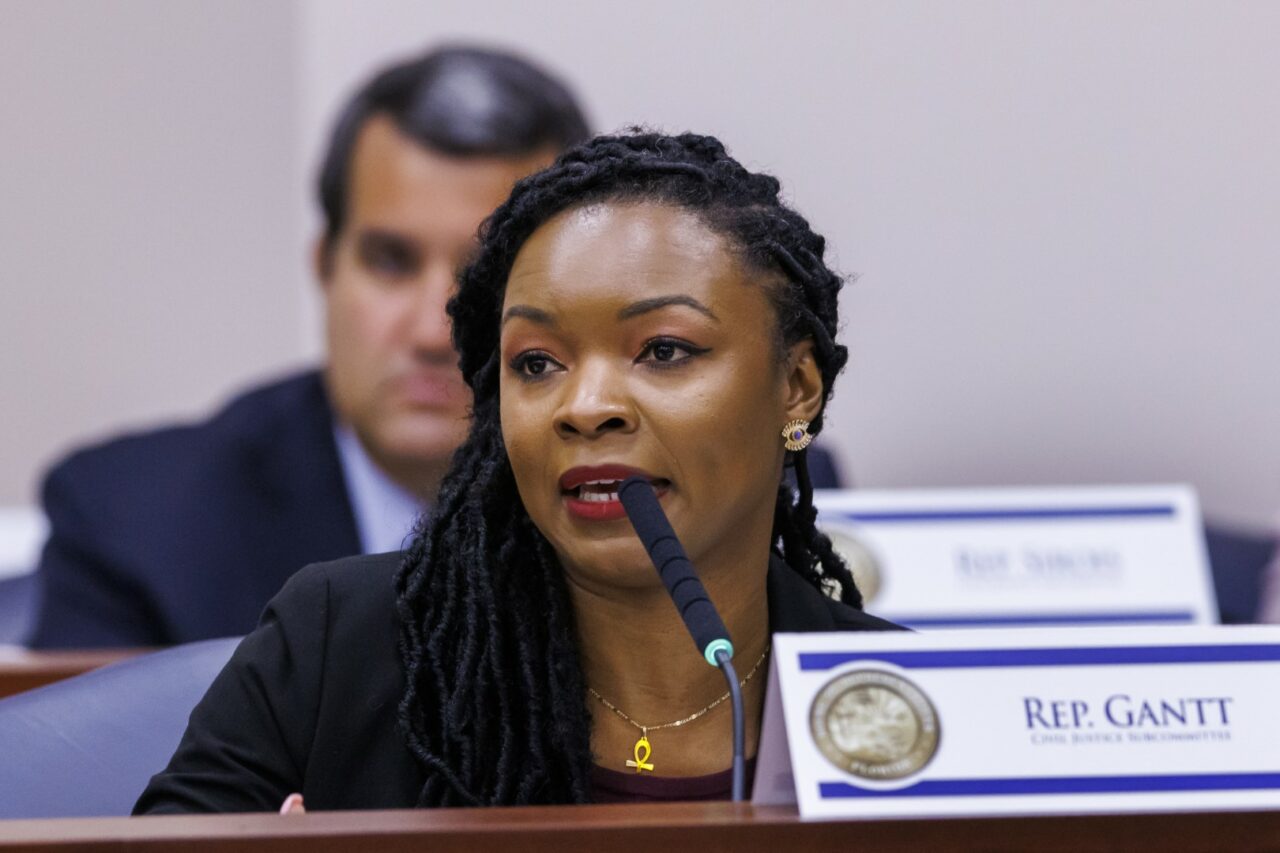 —The new enemy: LOP: Move over AOB — there's a new thorny issue with an acronym business interests want tackled: LOP. A letter of protection (LOP) is a letter sent to a medical professional by a plaintiff's attorney representing the patient. LOPs guarantee the provider payment for medical treatment from a future lawsuit settlement or verdict award. Therefore, if the patient is insured, providers don't bill the insurers, Medicare or Medicaid. Florida Justice Reform Institute President William Large said letters of protection enable plaintiff attorneys to inflate the value of past medical bills and, moreover, allow plaintiffs to "get around" the setoff rule. Large hypothesizes the use of LOPs artificially inflates the costs of settlements by 400%.
—Adding teeth: Hotels and other public lodging establishments have been caught skirting anti-human trafficking requirements more than 14,000 times since a 2019 law was passed. But no one, not even a business repeatedly offending, has ever had to pay for it, a South Florida Sun-Sentinel investigation found. Senate Democratic Leader Lauren Book is looking to change that.
—Finally: The Florida Office of Insurance Regulation (OIR) has been leaderless since the beginning of 2023. No more. DeSantis named Michael Yaworsky, Vice Chair of the Florida Gaming Control Commission, to serve as the new OIR Commissioner. DeSantis's office announced the appointment Friday afternoon. Yaworsky will hold the position in an interim capacity until the Financial Services Commission approves him for the job.
—Good riddance: Questions about female athletes' menstrual history will no longer appear on the medical forms Florida high school students have to fill out before participating in sports, though the new form will still ask athletes for their sex assigned at birth, rather than just their sex. The Florida High School Athletic Association axed the questions after listening to a flood of complaints contained in letters read aloud during an emergency meeting of the board.
— FOR YOUR RADAR —
Aside from coverage by Florida Politics, these stories are worth your time.
—"New childhood obesity guidance raises worries over the risk of eating disorders" via Kaitlyn Radde of NPR — Eating disorder treatment specialists are sounding the alarm over new guidance from the American Academy of Pediatrics recommending that doctors treat obesity earlier and more aggressively, which they say could lead to eating disorders. They say it focuses on weight loss and BMI rather than health, minimizes the risk of disordered eating and could perpetuate deep-rooted, damaging stigmas.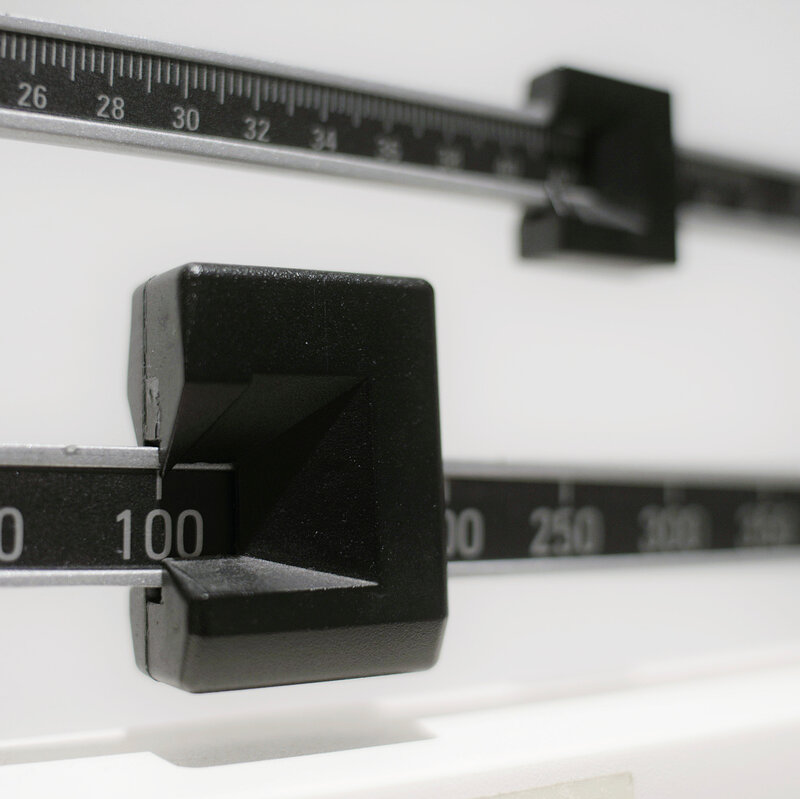 —"Scientists 'switch off' autism symptoms using $3 epilepsy drug: discovery" via Adriana Diaz of the New York Post — Scientists are reporting a breakthrough discovery: A $3-per-pill epilepsy drug may be used to "switch off" autism symptoms in mice, according to a new peer-reviewed study published Tuesday in Molecular Psychiatry journal.
—"Men's health: Penis length has grown 24% in recent decades. That may not be good news." via Karen Weintraub of USA Today — Studies of men from around the world show that the length of the erect penis has grown 24% over the last 30 years. Other research has shown that both sperm count and testosterone levels are falling.
—"When you exercise may affect how much fat you burn" via Dr. Katie Spalding of IFLScience — With the exception of a few genetic lottery winners, many people have felt it at some point in their life: the frustration of standing on the bathroom scales after a few weeks of diligent exercise, seeing the exact same number as before you even bothered. It's enough to make you lose faith in the whole concept of working out — but according to a new study, the key may not be how you exercise, but when. "Our results suggest that late morning exercise could be more effective than late evening exercise in terms of boosting the metabolism and the burning of fat," explained Juleen R. Zierath, a professor from the Department of Molecular Medicine and Surgery and the Department of Physiology and Pharmacology at Sweden's Karolinska Institutet, in a statement.
—"Pancreatic cancer rates rising faster among women" via Cara Murez of U.S. News and World Report — While rates of pancreatic cancer are increasing for both men and women, they're climbing the fastest among young women, particularly those who are Black. "We can tell that the rate of pancreatic cancer among women is rising rapidly, which calls attention to the need for further research in this area," said senior study author Dr. Srinivas Gaddam, associate director of Pancreatic Biliary Research at Cedars-Sinai in Los Angeles. "There's a need to understand these trends, and to make changes today so this doesn't affect women disproportionately in the future."
— PENCIL IT IN —
Thursday
Happy birthday to Rep. Dan Daley.
9 a.m. — The Senate Appropriations Subcommittee on Health and Human Services meets and will consider presentations on the Governor's budget recommendations for the Agency for Health Care Administration; Agency for Persons with Disabilities; the Department of Children and Families; the Department of Elderly Affairs; the Department of Health; and the Department of Veterans' Affairs. It will also hear IT updates from DCF and APD. There also will be a presentation on mental health and substance abuse funding.
Friday
National Caregivers Day.
Saturday
Happy birthday to Rep. Doug Bankson.
Happy birthday to Rep. Jenna Persons-Mulicka.
Sunday
…
Monday
1:30 p.m. — The Social Services Estimating Conference meets to discuss Medicaid caseloads. Place: 117 Knott Office Building.
3 p.m. — The Senate Health Policy Committee meets. It will consider SB 298, SB 112, SB 218, SB 230, SB 274 and SB 452. Place: 110 Senate Office Building.
Tuesday
Happy birthday to Sen. Jay Trumbull.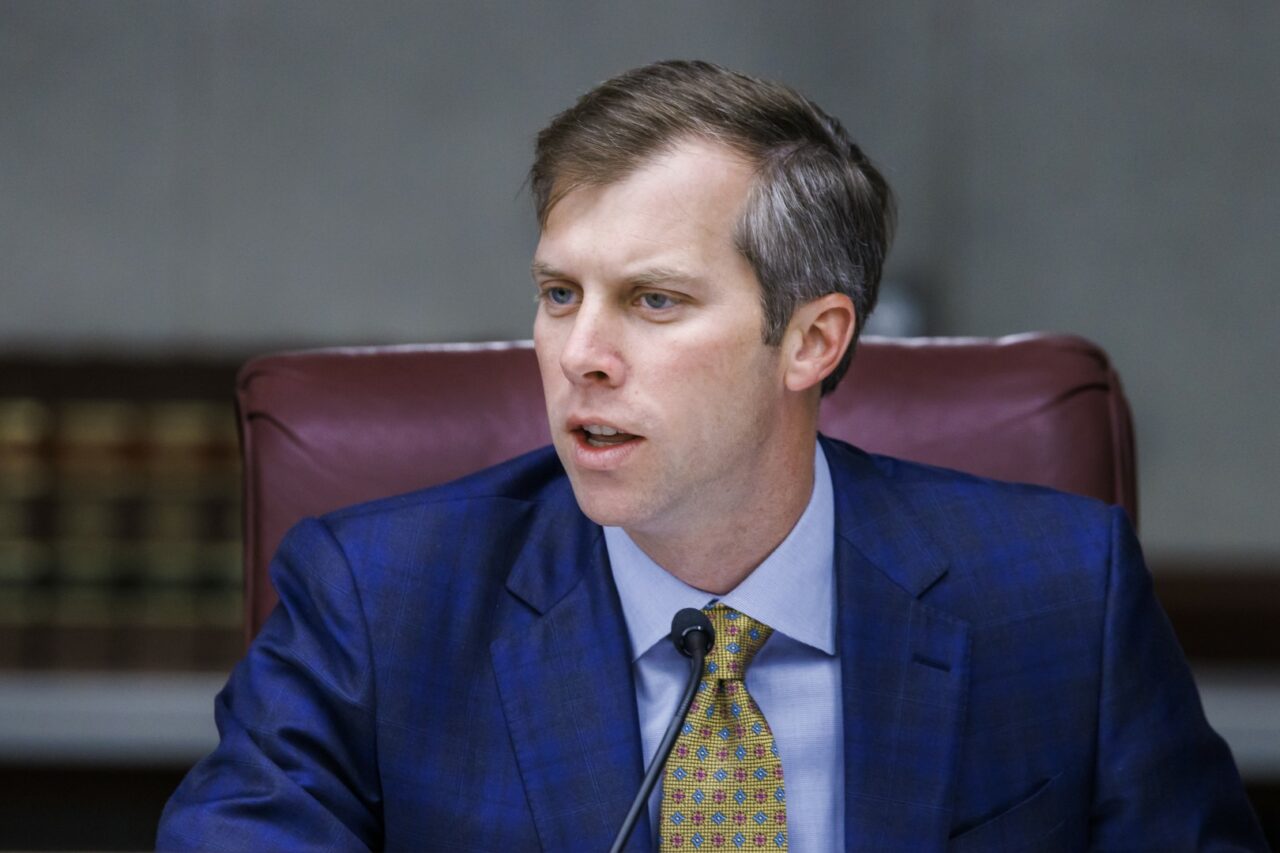 1 p.m. — The House Health and Human Services Committee meets and will hear a presentation from AHCA on Medicaid long-term care, the Family Caregiver Program. There also will be a panel discussion on long-term care and nursing home avoidance. Additionally, the panel will hear from Dr. Nicholas Kardaras, author of Glow Kids. Place: 17 House Office Building.
1:30 p.m. — Florida Chamber Legislative Fly-In. Place:
3:30 p.m. — The Senate Governmental Oversight and Accountability meets and will consider SB 314, licensed counseling for first responders. Place: 37 Senate Office Building.
Wednesday
8 a.m. — Florida Chamber Legislative Fly-In. Place: Augustus B. Turnbull III Conference Center, Tallahassee.
8:30 a.m. — The House Children, Families & Seniors Subcommittee meets. Place: 102 House Office Building.
9:30 a.m. — The Senate Appropriations Subcommittee on Health and Human Services meets and will receive updates on the Opioid Settlement and an overview of the Florida Healthy Kids Program. DCF will also provide an update on the Family First Prevention Services Act and community-based care funding model. Place: 412 Knott Office Building.