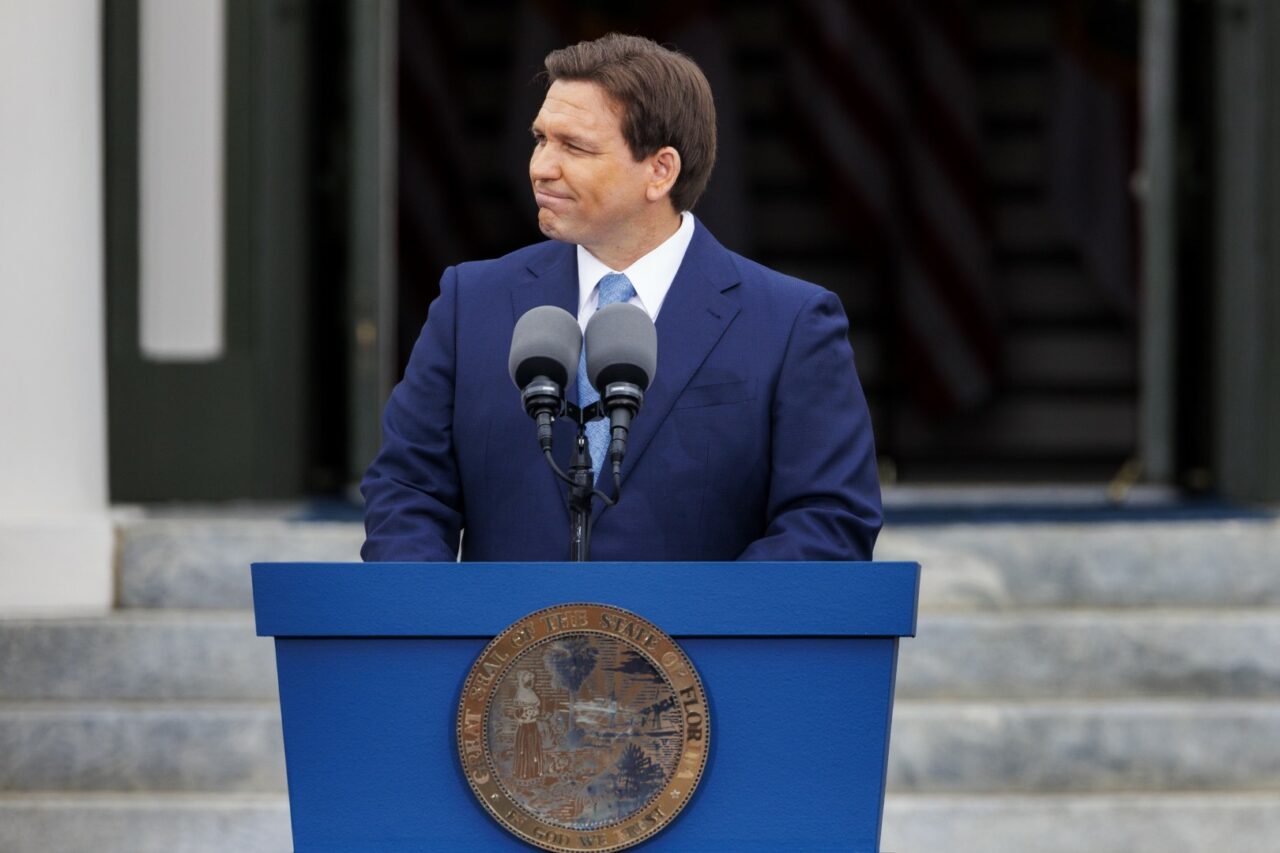 DeSantis has yet to act on four other bills from the Special Session.
Gov. Ron DeSantis signed three measures lawmakers passed in the Special Session dealing with Hurricane Ian recovery, giving an existing migrant transportation plan a makeover and giving the statewide prosecutor more authority to go after election crimes.
One of the most hotly contested measure (SB 6B) provides $10 million for a program allowing the DeSantis administration to transport undocumented migrants already processed by the federal government to another state. The legislation removes a requirement in the existing program that migrants be moved from Florida, instead allowing the program to transport migrants from other states.
DeSantis has argued the measure is needed to address an influx of undocumented immigrants. Democrats opposed it, saying it won't address Florida's problem and will waste taxpayer funds outside the state.
Another new law (SB 4B) gives the statewide prosecutor the authority to prosecute election crimes that affect state and congressional elections.
DeSantis' Office of Election Security arrested 20 people last year who were ineligible to vote in the 2020 election but did so anyway, mostly felons who thought they had paid their restitution and were cleared to vote. But most prosecutors either dropped the charges or offered watered down plea agreements, since they believed they were approved to vote because they received voter registration cards from election officials.
The third (SB 2B) provides $700 million for programs to help victims of Hurricane Ian, which slammed into Southwest Florida as a Category 4 storm on Sept. 28. That includes $650 million to replenish the Emergency Preparedness and Response Fund, a pot of money used by the Division of Emergency Management to respond to disasters.
Lawmakers gave the fund $500 million last year, and $400 million has already been obligated for Ian recovery efforts. Another $50 million will be sent to the Department of Economic Opportunity to administer an emergency bridge loan program for businesses affected by the storm.
Lawmakers passed four other bills during the Special Session. A measure relaxing rules pertaining to name, image and likeness deals for college athletes was formally sent to DeSantis' desk on Wednesday. Three other bills regarding special taxing districts, including HB 9B, which takes away Walt Disney Co.'s control of the Reedy Creek Improvement District and puts it in DeSantis' hands, haven't been sent to DeSantis yet.