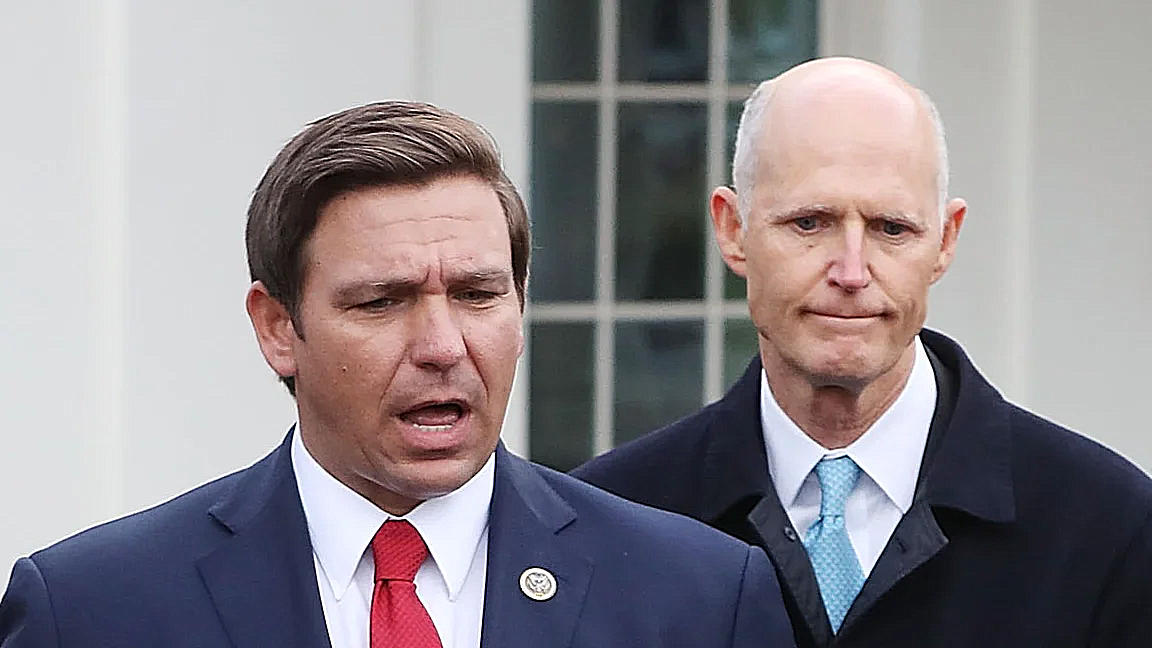 'Ron is right.'
In a possible example of détente between Florida's former and current Governors, Rick Scott is endorsing a proposal by Ron DeSantis to move federal agencies outside the Beltway.
Scott tweeted Monday that "Ron is right" regarding the DeSantis trial balloon.
"I proposed the same in my Rescue America plan," Scott said. "The Republican establishment in Washington wants to protect the status quo, but we need to be for big, bold ideas if we want to save our country."
The goal would be to diffuse what DeSantis calls an "detached administrative state" in the nation's Capital.
"Too much power has accumulated in D.C. and the result is a detached administrative state that rules over us and imposes its will on us," DeSantis told the New York Post. "While there are a host of things that need to be done to re-constitutionalize government, parceling out federal agencies to other parts of the country could help reduce the negative effects of this accumulation of power."
Much has been made of tensions between Scott and DeSantis that date back to before the current Governor's inauguration. But the first-term U.S. Senator has also offered the Governor backup on his controversial proposal to divorce Florida from the College Board, in the wake of DeSantis' umbrage with an African American Studies Advanced Placement course proposal perceived as too "woke" for Florida schools.
Scott's comments, made during an interview with WIOD of Fort Lauderdale, responded to a question about whether there should be a "national standard" or a "state-by-state" decision on such matters.
"I think we ought to push these decisions down to the most local level we can. So there's things that the federal government ought to be involved in. But the reality is … state government's closer to you than federal government, local government's closer to you than state government," Scott said.
"I think since these universities were created by the state, I think they're the ones that ought to be holding them accountable and they shouldn't be woke."
Scott, a candidate for re-election next year, has worried that running during a Presidential Election year would be a "minus" given the lack of control over the top of the ticket. So with DeSantis mulling a run for President, it's worth noticing this newfound common ground between the two thaws a chilly narrative that included Scott grousing that DeSantis hadn't returned his phone call in the wake of Hurricane Ian last fall.