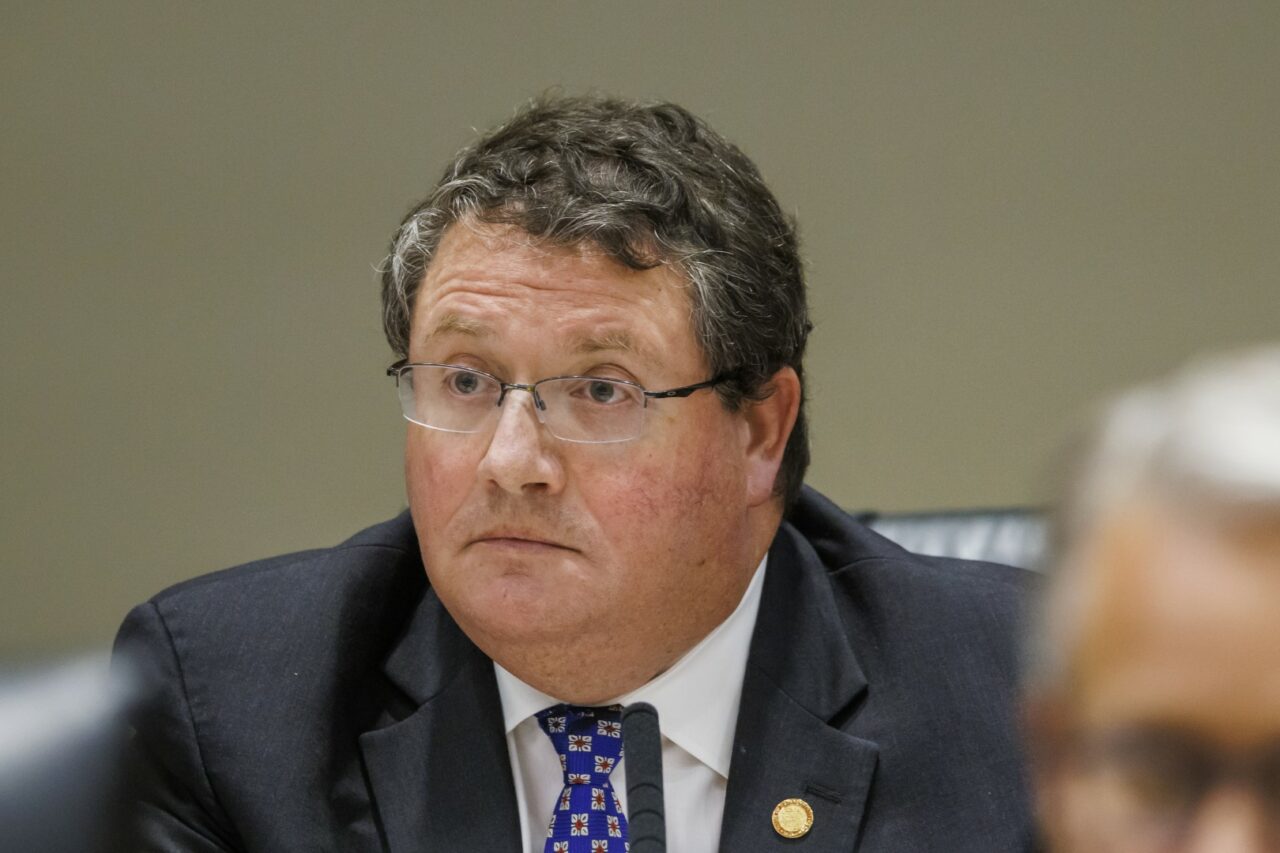 Transgender care for minors makes Randy Fine think of Auschwitz physician Dr. Josef Mengele
Rep. Randy Fine will be taking steps to prohibit physicians from providing minors access to transgender care, a move that would enshrine in law controversial restrictions recently put in place by the state's two main medical boards at the urging of the administration of Gov. Ron DeSantis.
Fine, a Brevard County Republican in charge of the House's top health care committee, concluded a two-hour meeting on Tuesday where he outlined plans to pursue legislation to ban the provision of gender-affirming or gender-confirming care to minors in the state.
"You all know I am Jewish and I study the Holocaust. … And I will tell you that when I hear this discussion, when I hear this discussion, and I hear these medicines, hear this, I think of Dr. Mengele who was another doctor," Fine said, referencing Dr. Josef Mengele who infamously conducted medical experiments on prisoners at Auschwitz.
"So I will tell you this, I say these panels are often a predicate of what's to come. That's exactly what today was. And I promise you you'll like the bill that's coming."
Fine told Florida Politics after the meeting that the bill will most likely be tailored to those under the age of 18.

"I generally don't believe adults should be told what they can and cannot do so long as they pay for it themselves," he said.
While no minor in Florida can receive health care without the consent of a parent or legal guardian Fine said "there is no parental right to child abuse."
The Legislature's decision to step into the debate over gender-affirming care follows actions over the last few months that were initially suggested by State Surgeon General Joseph Ladadpo and given strong vocal support by DeSantis.  But they have been sharply criticized by those in the transgender community and many Democrats.
Fine's announcement about legislation came after a legislative committee meeting where he assembled a variety of now-familiar panelists who have previously appeared before the Boards of Medicine and Osteopathic Medicine. That included Chloe Cole, an 18-year California resident who got a double mastectomy right before her 16th birthday and now regrets her choices. 
California endocrinologist Michael K. Laidlaw who maintains that people with gender dysphoria should be treated with mental health services also appeared before the committee. Laidlaw has also appeared as an expert witness in the legal challenge being waged over Floriea's rule banning Medicaid from reimbursing for gender-affirming or gender-confirming health care for all residents.
Board of Medicine Chairman Scot N. Ackerman also was on the panel. Ackerman said the board rule that bans physicians from providing gender-affirming care to minors would go into effect on March 16 unless it is challenged in court.
The Board of Osteopathic Medicine altered its proposed rule on gender-conforming and affirming care earlier, so the rule won't take effect until later in the spring unless it's also challenged.
David Leatherwood, the leader of the Florida Chapter of Gays against Groomers, was also featured on the panel as was sociologist Michael Biggs. Psychiatrist Stephen B. Levine rounded out the panel members who spoke Tuesday.
Fine said he had invited a Miami-based gender affirmation surgeon Dr. Sidbhb Gallagher from TikTok, but she didn't respond.
Rep. Michele Rayner-Goolsby issued a statement saying the panel meeting was the "latest attack in a line of vicious actions to erase the trans community in Florida."
"The panel lacked the input of a single medical expert on gender-affirming care and the refusal to take speaker suggestions from the Democratic caucus or allow public comment further demonstrates the intent behind the panel," she said in a prepared statement.
"It should not be controversial in the Florida Legislature to leave medical decisions to patients, parents, and their doctors," she added. "Nearly 30 of the leading medical groups across the country recognize the medical necessity of treatments for gender dysphoria and endorse these treatments. Florida's parents should have the right to follow the evidence-based science to provide the best care for their child."
Meanwhile, Cole shared her transition story as well as her journey back from the medical continuum, including going cold turkey off hormones. Following her mastectomy she feels "phantom breasts," telling members, "I'll feel them move even though they are not there."