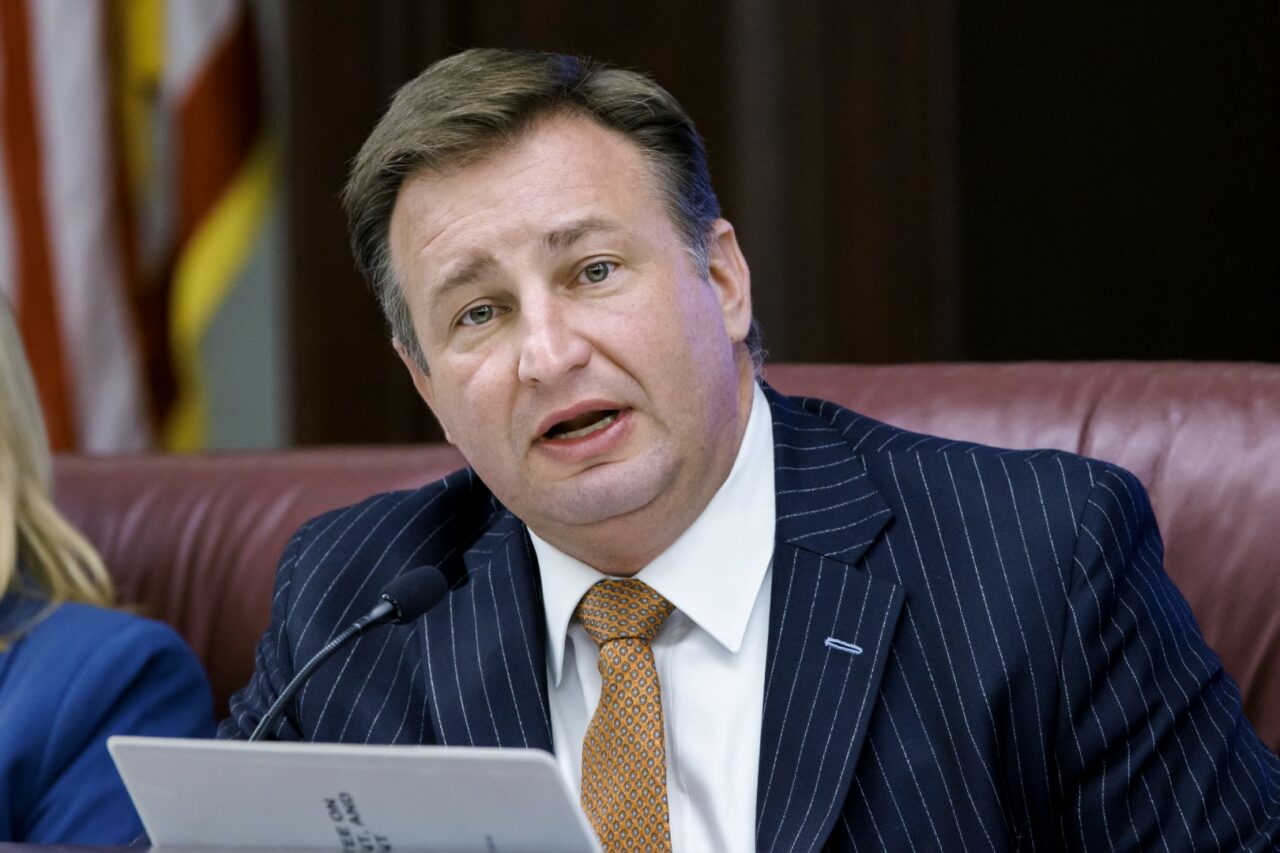 The bill says government should consider lifetime ownership costs — not fuel efficiency — so electric vehicles aren't overlooked.
Lawmakers debated a bill intending to modernize how government vehicles are bought that factors in electric vehicles although some expressed concerns some of the proposed legislation doesn't go far enough to protect the environment.
The bill, sponsored by Sen. Jason Brodeur, ultimately passed in Senate Governmental Oversight and Accountability committee Tuesday afternoon. 
SB 284 updates the criteria for purchasing public-owned vehicles at state agencies, universities, colleges and local governments.
In 2008, the state added a vehicle buying provision that said "we have to select them for the greatest fuel efficiency, and that we should use ethanol and biodiesel blended fuels when applicable," Brodeur told the Senate committee Tuesday. "That was great in 2008. However, since then, we have found that with the advent of electric cars, they don't have a fuel efficiency metric, and so mathematically are automatically excluded from being considered. That doesn't make much sense when we consider the life of the vehicle."
The Republican Senator's bill changes that and allows vehicles to be bought on the lowest lifetime ownership costs rather than greatest fuel efficiency available.
The bill also requires the Department of Management Services to make recommendations by July 1, 2024, regarding the procurement of electric vehicles and natural gas fuel vehicles and how to integrate them into the existing fleets.
Sierra Club Florida lobbyist David Cullen argued natural gas vehicles should be removed completely from the DMS recommendations because they emit carbon dioxide, which contributes to climate change.
"We're running out of time. The state of Florida is spending millions of dollars on resilience, millions of dollars dealing with more severe storms, heavier rainfall, and sea level," Cullen told legislators Tuesday. "Removing natural gas from this bill would be an excellent thing to do."
Legislators didn't listen to his concerns and the committee rejected an amendment that would have removed natural gas vehicles from Brodeur's bill.
Brodeur defended natural gas vehicles in the bill, saying those types of vehicles are significantly better than diesel engines.
"The reason it's in there is we know it's better than what we have now. My guess is, like all things, we will revisit it in a few years like we are now," Brodeur said at the hearing. "But for right now, we know that natural gas vehicles are cheaper, cleaner, easier than the regular internal combustion engines that we are requiring today."